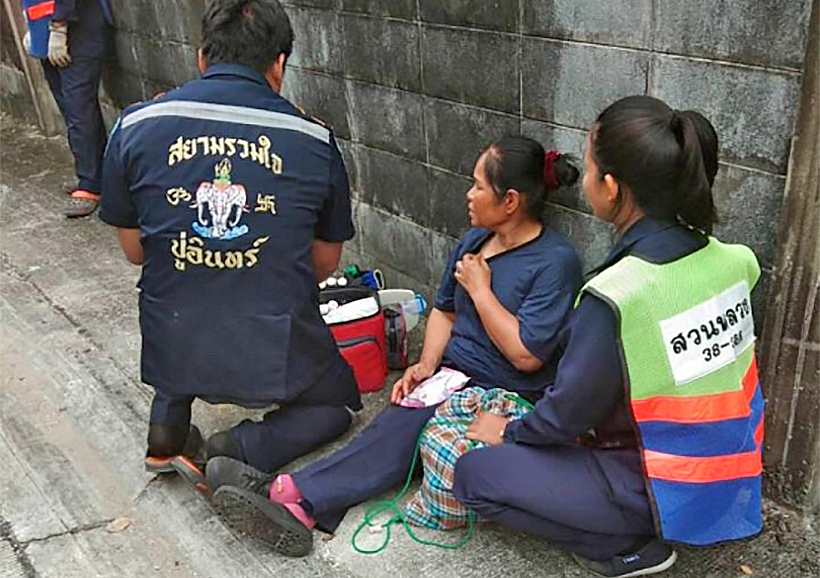 PHOTO: JS100
Two road sweepers in Suan Luang district were injured in an explosion on Soi Rama 9 57/1, a soi off Rama 9 Road, at 8am this morning. After examining the area, police determined that the explosion was caused by a ping-pong bomb.
The bomb was one of multiple small explodsions between 7 and 9am.
Read about the rest of the explosions that rocked Bangkok this morning HERE.
Four people were slightly injured as a result of the explosions and appear to be linked to a fake bomb that was left out the front of the Royal Thai Police headquarters last night. Two suspects have already been arrested. Read that story HERE.