Hong Kong activist Joshua Wong arrested ahead of planned rally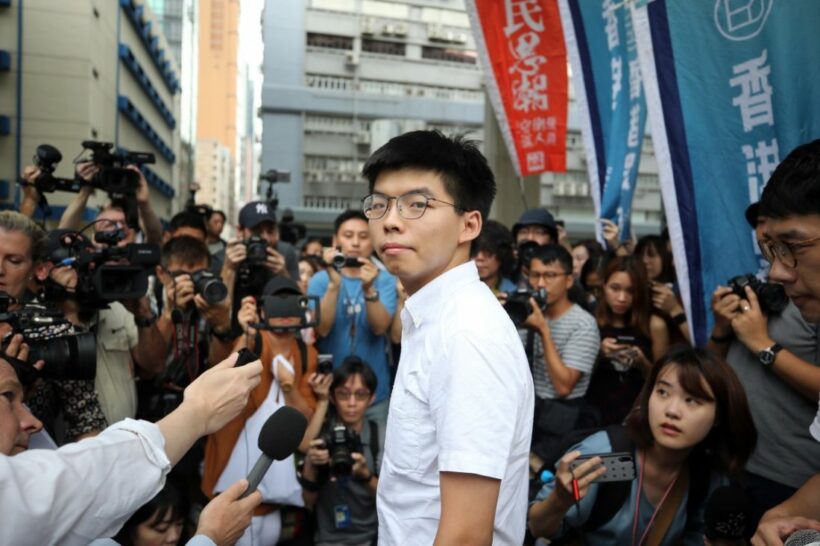 PHOTO: South China Morning Post
Activist Joshua Wong from the Demosisto party has been arrested in Hong Kong, along with fellow campaigners. The arrests come ahead of a rally planned for this weekend.
A statement on Demosisto's Twitter account confirmed the arrests, adding that Wong was pushed into a minivan while on his way to an underground train station.
"Our secretary-general Joshua Wong was just arrested this morning at roughly 7:30, when he was walking to the South Horizons MTR station. He was forcefully pushed into a private minivan on the street in broad daylight. Our lawyers are following the case now."
Thai PBS World reports that Agnes Chow, another activist, was also arrested at her home, and that pro-independence leader Andy Chan was arrested at Hong Kong airport.
Another weekend of mass protests is planned for Hong Kong, although police maintain the rallies have been banned for security reasons.
SOURCE: Thai PBS World
Keep in contact with The Thaiger by following our
Facebook page
.
Never miss out on future posts by
following The Thaiger
.

Up to 5,900 jobs to go as Hong Kong carrier Cathay Dragon shuts down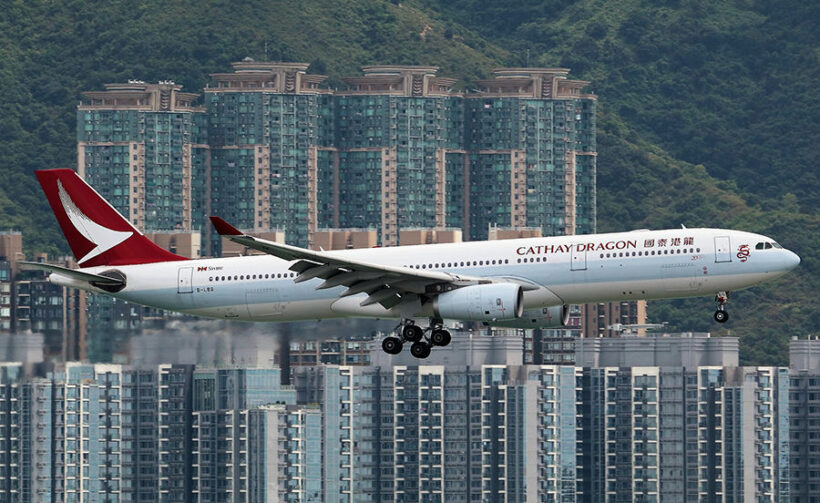 Hong Kong airline Cathay Pacific is set to close its subsidiary, Cathay Dragon, with the loss of up to 5,900 jobs. The carrier, that used to be called Dragon Air before being absorbed by Cathay, has become yet another casualty of the Covid-19 pandemic that has decimated the aviation business.
The Bangkok Post reports that 5,300 jobs are expected to go in the airline's Hong Kong base, with a further 600 axed overseas, accounting for 17% of Cathay's total workforce. Cathay Dragon primarily operated short-haul routes within Asia, including direct flights from Hong Kong to Bangkok and Phuket.
Cathay Pacific bosses have hammered out a HK$2.2 billion restructuring plan that involves thousands of job cuts, pilots and cabin crew having to sign cheaper contracts, and total closure of its subsidiary carrier. The South China Morning Post describes the plan as, "life or death", reporting cuts to a total of 8,500 jobs across the group. The parent airline is understood to be applying for approval to absorb Cathay Dragon's routes into the Cathay Pacific network, as well as that of its low-cost carrier, HK Express.
Cathay Pacific CEO, Augustus Tang, says the restructuring plan is essential to Cathay's future survival as the effects of the Covid-19 pandemic show no sign of abating.
"The global pandemic continues to have a devastating impact on aviation and the hard truth is we must fundamentally restructure the Group to survive. We have to do this to protect as many jobs as possible and meet our responsibilities to the Hong Kong aviation hub and our customers."
SOURCE: Bangkok Post| South China Morning Post
Keep in contact with The Thaiger by following our
Facebook page
.
Never miss out on future posts by
following The Thaiger
.
Hong Kong resumes travel bubble discussions with Thailand and Japan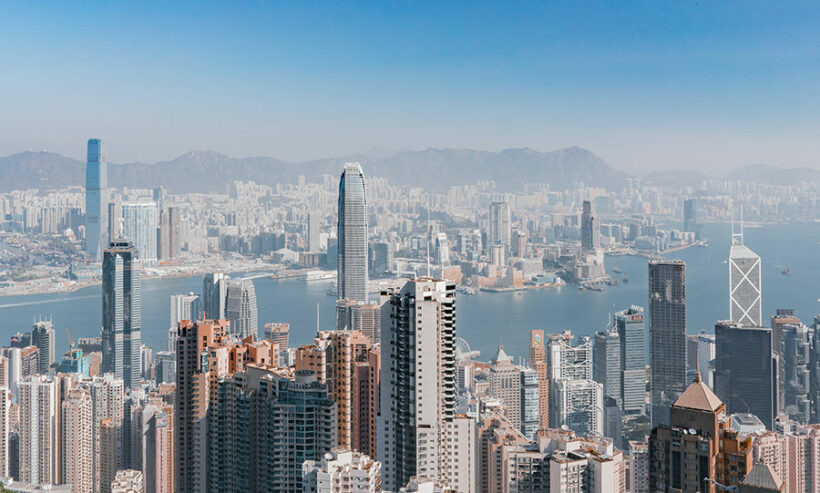 Hong Kong's commerce chief, Edward Yau, says the Special Administrative Region is once again chatting to Thailand authorities, and Japan, regarding the possible formation of "travel bubbles". The talks were suspended last month as Hong Kong battled a third wave 'spike' of the Covid-19 virus. Now, the idea of mutually beneficial travel agreements is back on the table, subject to a agreed testing procedures to screen travellers for the virus, in both directions.
A report in the Bangkok Post says Yau made the announcement while speaking at a webinar hosted by the Hong Kong Productivity Council. He says that, while Hong Kong is in travel bubble talks with up to 10 countries, talks are at a more advanced stage with Thailand and Japan.
"It may be some time yet before any arrangements are put in place, as all countries involved continue to monitor the development of the pandemic."
He noted that travellers would have to take Covid-19 tests that are "mutually recognised", and the test results would be sent to the destination country, via the airlines, for confirmation before they were being allowed to board.
"Once landed, the local health department could demand further testing."
Last year, around 2.3 million Hong Kong residents visited Japan, compared to just 20 in July this year. Hong Kong has not been able to receive any foreign visitors since a ban on international arrivals implemented in March, at the height of the Covid-19 outbreak regionally. Repatriating Hong Kongers are required to undergo a mandatory 14 day quarantine. In June, Hong Kong saw a 99% drop in visitor numbers year-on-year, with numbers down 90% in the first 6 months of the year, compared to the same period in 2019.
Hong Kong is emerging from a small third wave of the virus, after a spike in new cases last month saw it record over 100 new cases a day for 12 days. However, after the re-introduction of some restrictions, including restaurants only offering take-away food after 6pm, numbers have started to fall again.
SOURCE: Bangkok Post
Keep in contact with The Thaiger by following our
Facebook page
.
Never miss out on future posts by
following The Thaiger
.
Pro-Beijing activists fined for mass gathering while celebrating arrest of Hong Kong media tycoon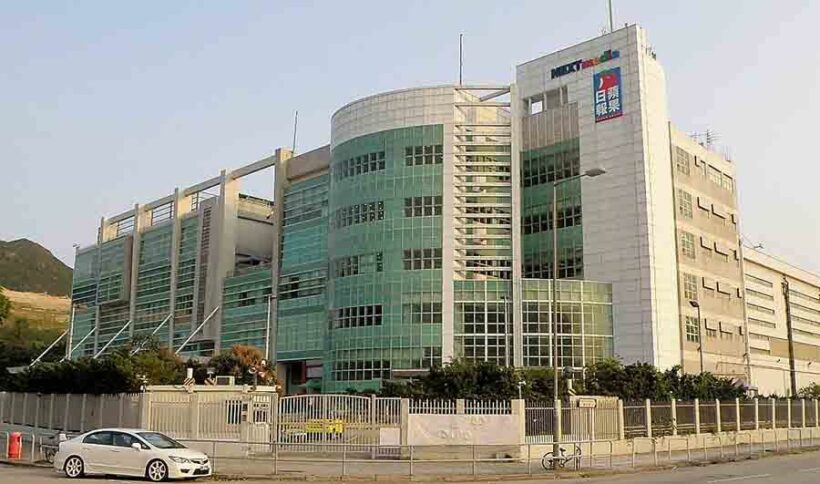 A group of pro-Beijing activists have been fined for violating social distancing rules after they gathered to celebrate the arrest of Hong Kong media boss, Jimmy Lai. Coconuts reports that around a dozen people came together outside the offices of Lai's Apple Daily newspaper, toasting his arrest with champagne and party poppers. One woman accused Lai of colluding with foreign forces and destroying Hong Kong's stability and prosperity.
"This celebration is our citizen's wishes come true; we are extremely happy today."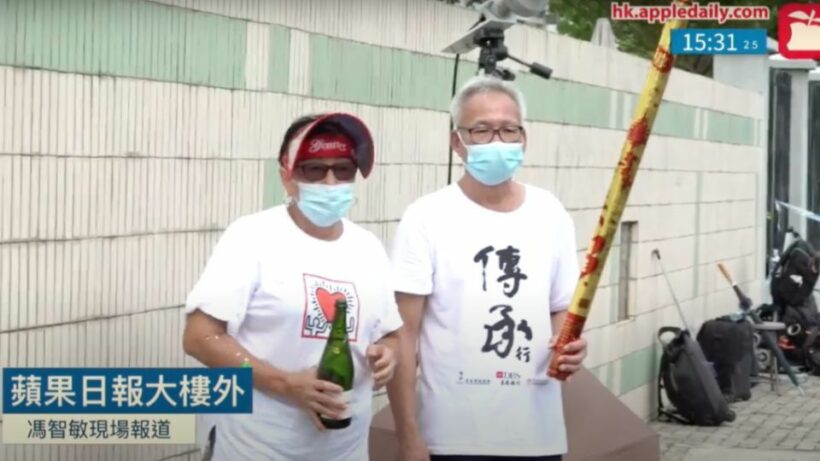 PHOTO: Apple Daily screenshot
However, the celebration was short-lived as police arrived to charge them with violating social distancing measures currently in place to combat the spread of the Covid-19 virus. Initially, the revellers tried to reason with officers, ignoring orders to disperse, but 7 of them, 3 men and 4 women, received fines for violating a ban on mass gatherings. The penalty is a fixed amount of HK$ 2,000 (around 8,000 baht).
Jimmy Lai was arrested at his home yesterday and is being charged under the controversial national security law imposed by Beijing at the end of June. Officials accuse him of colluding with foreign forces. It's understood at least 8 of his employees at Apple Daily have also been arrested and the paper's headquarters have been raided.
Critics of the national security law say it has been introduced to curtail individual liberties and press freedom and that it violates a British-Sino undertaking put in place when Britain returned the territory to China in 1997. Pro-democracy activist Joshua Wong has taken to Twitter to criticise Lai's arrest, accusing China of attempting to turn Hong Kong's media into propaganda outlets controlled by Beijing.
"Using its sweeping powers under #NationalSecurityLaw, #China now extends its reach to #HK media by clamping down on critical voices on media, halting flow of information to international audiences and turning the city's media outlets into state-controlled propaganda apparatus."
SOURCE: Coconuts
Keep in contact with The Thaiger by following our
Facebook page
.
Never miss out on future posts by
following The Thaiger
.