Top 5 Muay Thai Boxing Stadiums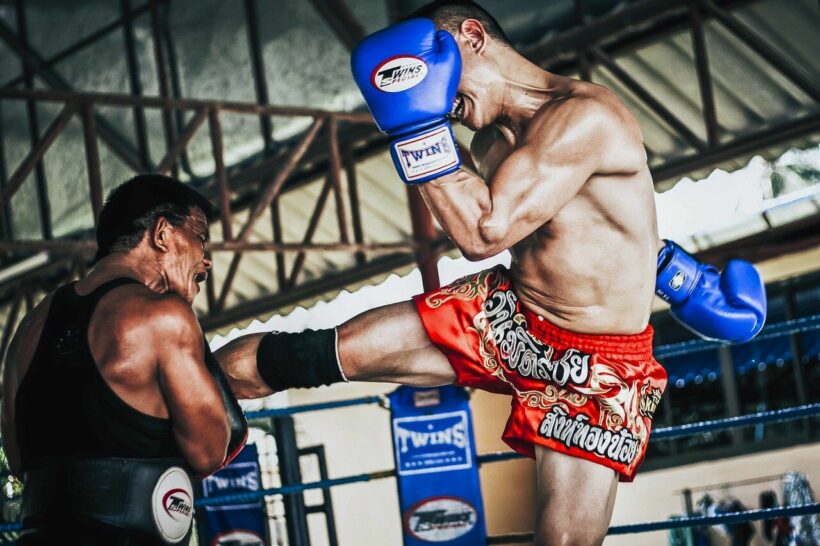 Upon the many cultural delights of Thailand rests the ancient martial art of Muay Thai. Considered as Thailand's national sport, Thai Boxing, can be seen throughout the nation in many Muay Thai boxing stadiums. Despite the fact that the sport is a popular activity among local Thais, foreigners from around the world are mesmerised by the sport's required intensity and skills. Some expats even say they have ventured to Thailand just to train the art of Muay Thai and study it at a popular Muay Thai stadium.
Regardless of how it is viewed today, the sport was originally used in the Kingdom as a whole-body weapon, designed for close-combat fighting. As many nations were constantly trying to invade Thailand, formerly known as Siam, some historians say Muay Thai was practised as early as the 14th century when Myanmar invaded Thailand's old capital of Ayutthaya. But which venues are the best for viewing the dangerous sport? As most fighters hail from around Thailand, many end up going to the Big Mango, or Bangkok, to take part in competitions. Best of Thailand's Muay Thai boxing stadiums, listed below.
Top 5 Muay Thai Stadiums
1. New Lumpinee Boxing Stadium
Bangkok's Lumpinee Muay Thai Boxing Stadium is, perhaps, one of the best places to watch Muay Thai. After being moved and renovated, the stadium features more seatings and a better ambience to take in the national sport. The stadium is located outside of the city centre and near Don Muang Airport. Now, its new name is the New Lumpinee Boxing Stadium, but most still just refer to it as Lumpinee Stadium.
As expected with any Muay Thai competitions in the capital of Thailand, fights feature big names in the sport. The Muay Thai stadium puts out a high voltage vibe, with the most elite fights taking place on Tuesdays. But, if you aren't looking for a top billing of fighters, Fridays and Saturdays also feature competitions. Ringside seats can cost 2,000 baht, but there are cheaper seats higher up in the stadium. The majority of fights begin at 6:30 p.m., but Saturday fights begin at 5 p.m.
Address: Bangkok – 6 Ram Inthra Road, Khwaeng Anusawari, Khet Bang Khen Krung Thep Maha Nakhon, 10220.
2. Bangkok Boxing Stadium

muay thai stadiums
Looking for a smaller and more personal viewing of Muay Thai fights? Bangkok Muay Thai Boxing Stadium may be your match as it has been described as a less intense way to watch the martial art. It was created in 2006 by a leading Muay Thai promoter and is said to offer more of a pantomime or staged feeling to the fights. Both men and women also compete here with traditional Muay Thai ceremonies, such as the wai khru.
Popular among foreigners, the boxing stadium seems to represent more of a localised tone to the fights. But the stadium is actually 1 or 2 in the same location. The other stadium is bigger, hence, why each stadium caters to the different wishes of each audience. Fights start at 2:30pm on Saturdays, with tickets starting from 1,500 baht.
Address: Bangkok – Khwaeng Wat Sommanat, Khet Pom Prap Sattru Phai, Krung Thep Maha Nakhon 10100.
3. Channel 7 Boxing Stadium
Just like its name entails, Channel 7 Boxing Stadium broadcasts fights live on their channel. As it used to be somewhat of a local secret, tourists now have taken a liking to the stadium. The best thing about the stadium is that admission is free. The stadium is located in the famous Chatuchak area, which features JJ Market. To get there, you can get off at the Northern Bus Station of Mochit or travel by BTS to Chatuchak station.
Fights can be seen on Sundays just a bit after 2 pm. But, be prepared for the type of free admission atmosphere one may expect. With hard benches, and standing areas usually packed with people, the experience is one that many long to see, as it is reminiscent of true, local fights that were once exclusive of foreigners.
Address: Bangkok – 1 Vibhavadi Rangsit Rd, Khwaeng Chom Phon, Khet Chatuchak, Krung Thep Maha Nakhon 10900.
4. Siam Boxing Stadium
If you are wanting to venture a bit out of the bustling capital of Bangkok, try Siam Boxing Stadium. Located in the neighbouring province of Samut Sakhon, the stadium is sometimes called Omnoi after the area in which it is featured. Originally, the stadium had a female commentator, which is quite rare these days.
The stadium also features fights between foreign Muay Thai fighters, which is quite interesting to see. And, as foreigners tend to be a bit bigger in stature, it is common to see full knockouts during the competitions. If you cannot make it to the actual fights, you can always view them live on Channel 3. The fights start at 11am on Saturdays, with tickets costing 500 baht.
Address: Samut Sakhon – 6 Petchkasem Rd, Om Noi, Krathum Baen District, Samut Sakhon 74130.
5. Rajadamnern Boxing Stadium
Rajadamnern Muay Thai Boxing Stadium is the other stadium located by Bangkok Boxing Stadiums mentioned above. Considered one of the most prestigious venues to see the martial art, it opened back in 1945 and was the country's first. Located in central Bangkok, it is a popular choice for tourists who may want to see women fighters as well.
Fights at the stadium occur on Mondays, Wednesdays, Thursdays, and Sundays starting at 6pm. But, if you want to see lower-skilled fighters testing their luck, Sundays is your best bet. Higher-level seats are actually cheaper for seeing the fights, apart from offering the best views. For a higher level ticket "second class" ticket, you can expect to pay 1,500 baht. However, such a seat may have a blocked view, hence, why they are cheaper. Ringside seats will cost you 2,000 baht, but offer the best experience of the competitions.
Address: Bangkok – 8 Thanon Ratchadamnoen Nok, Khet Pom Prap Sattru Phai Krung Thep Maha Nakhon, 10100.
Regardless of where you go to see Muay Thai, the experience of seeing Thailand's national sport in action is quite exhilarating compared to watching it on TV. Clearly, seeing sweaty opponents duke it out for a much-earned win, along with crazed fans, may offer the best experience for viewing the dangerous sport. Although gambling is illegal, don't be surprised if you see money switching hands at the larger fights, as the stakes can get quite high.
---
Advertise On The Thaiger
Contact us to discuss advertising and custom solutions.
Things To Do

Join the conversation and have your say on Thailand news published on The Thaiger.
Thaiger Talk is our new Thaiger Community where you can join the discussion on everything happening in Thailand right now.
Please note that articles are not posted to the forum instantly and can take up to 20 min before being visible. Click for more information and the Thaiger Talk Guidelines.