Some Thai ladies really love to dress up, and some are even donning kimonos to pose for photos among Himalayan cherry trees.
This trend comes as the trees are blooming in the Phu Lom Lo mountains in Phu Hin Rong Kla National Park, located in Thailand's northeast province of Loei. Some Thais call the trees "Thai sakura trees."
One woman told Nation Thailand that she and her friends had each brought two kimonos with them to pose for photos among the flowers. The woman said they enjoyed the chilly weather, and that they didn't have to travel to Japan to pose for photos with Sakura flowers.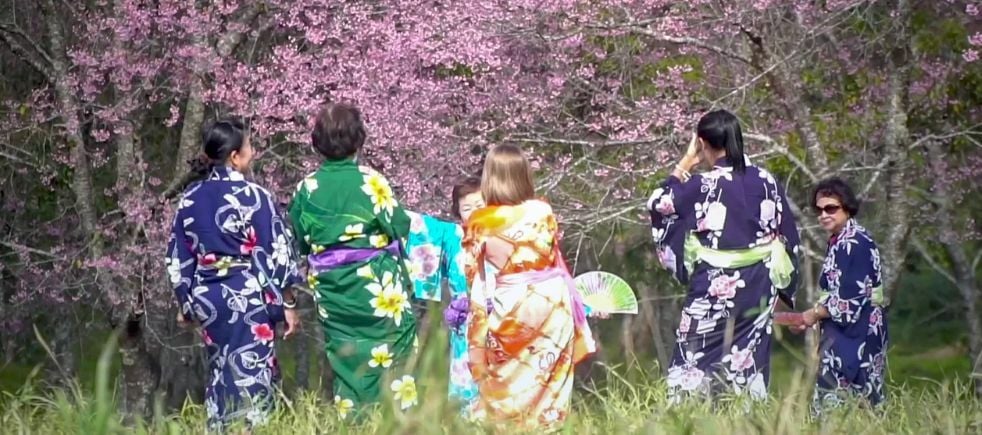 It's not just Japanese dress styles that are popular in Phu Lom Lo lately. Some women are also wearing Korean Hanbok dresses.
There are over 100,000 Himalayan cherry trees spread over 1,200 rai of land on the mountains, according to the Phu Hin Rong Kla National Park office. The trees blossom once a year, usually in January and February.
A swarm of tourists is now visiting the mountains to delight in the pink and red blossoms. One tourist who visited last week said…
"Everyone should visit. The scenery is majestic as 80-90% of the Himalayan cherry trees have bloomed."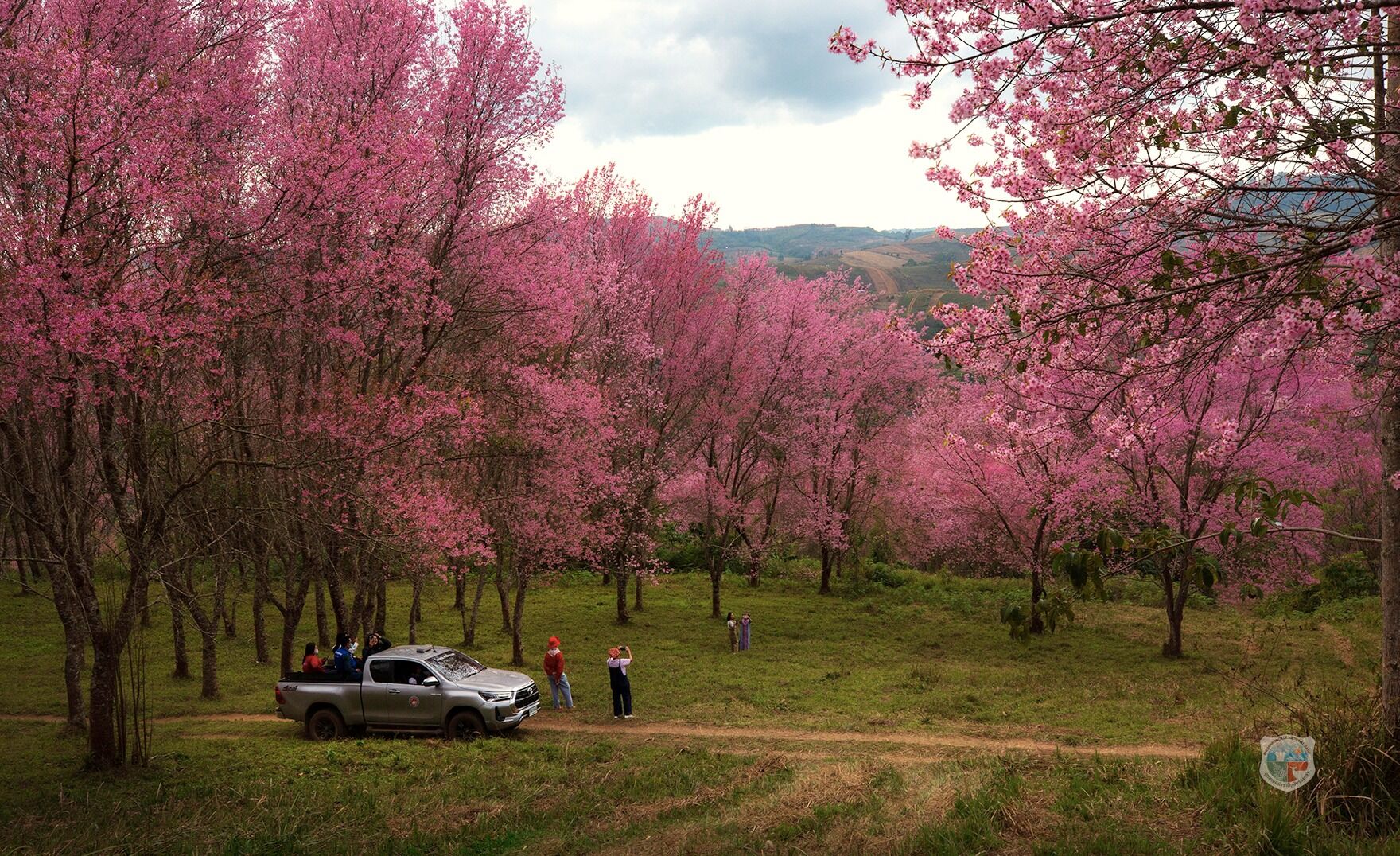 Tourists must park their vehicles at the tourist service centre in Tambon Kok Sathorn. They must travel to the mountaintop by using one of nearly 100 SUVs provided by local people at the rate of 150 baht per person.
A diverse variety of radiant, beautiful flowers has been drawing tourists to several north, northeast, and central provinces in Thailand in recent months amidst the cold season.
Last month, pink water lilies pulled hundreds of thousands of tourists to Udon Thani province's Nong Han Kumphawapi lake.
In central Thailand, a field of cosmos flowers was opened to tourists last month in the main city district of Lop Buri province.