UPDATE: Thailand closes schools, entertainment venues, Phuket shuts entertainment venues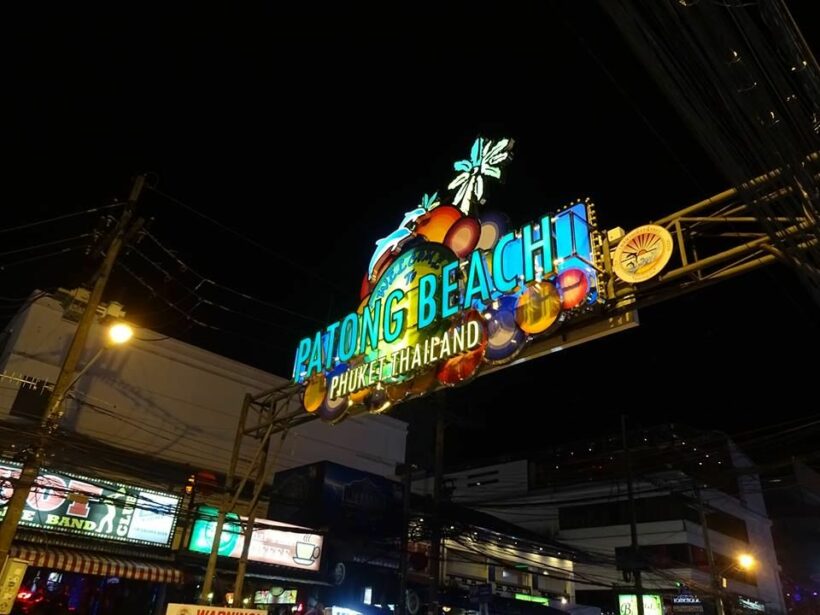 UPDATE: Phuket's Governor Phakaphong Tavipatana last night gave the order to close all entertainment venues in Phuket for 14 days, effective today. All sports venues, cinemas and massages shops are to remain closed for 14 days. Phakaphong explained that the Phuket Communicable Disease Committee's decision to close all entertainment venues followed yesterday's Cabinet resolution. The same closure of all entertainment venues is in force in Bangkok and its surrounding provinces.
ORIGINAL STORY: Thailand is taking unprecedented steps to stem the spread of the Covid-19 coronavirus , even closing schools, universities and entertainment venues including some of its raciest night spots . The government has gone so far as to postpone its traditional Thai New Year celebrations, Songkran. The measures come after the number of coronavirus cases more than doubled in just three days to 177, including 32 new cases on Sunday, 33 on Monday and 30 new cases yesterday.
Thai PM Prayuth Chan-ocha, wearing a face mask, told reporters after yesterday's cabinet meeting that there is "no complete city or country lockdown yet".
"We're reducing the chance of the disease spreading in high-risk places by closing them," said Prayuth, who was wearing a face mask. "
Schools and universities across the country will be closed for two weeks, beginning today. Other measures are more limited in scope.
In metropolitan Bangkok, entertainment venues, including the ubiquitous massage parlors, will close for 14 days.
Other venues, including boxing arenas, sports fields, horse racing course and cockfighting rings will be closed in the greater Bangkok area "until the situation improves."
Cockfighting is legal and hugely popular in Thailand.
The order does not (as yet) cover seaside resorts like Pattaya and Phuket, or the northern city of Chiang Mai.
Songkran, the mid-April traditional New Year holiday, has been postponed to as-yet undetermined dates, to limit the movement of people for family visits. The festivities, which last from three days to up to a week in some provinces and involve the extensive dousing of water by revelers, had already been canceled.
Thailand has restricted tourist arrivals by suspending visa-on-arrival status and visa exemptions for 22 countries and territories. People arriving from six coronavirus hot spots now have to show medical certificates and insurance before they are allowed on flights to Thailand.
The PM said other events involving large gatherings, such as concerts and religious activities, will need the approval of provincial authorities and communicable disease experts.
SOURCE: Reuters
Keep in contact with The Thaiger by following our
Facebook page
.
All new arrivals to Thailand banned, effective immediately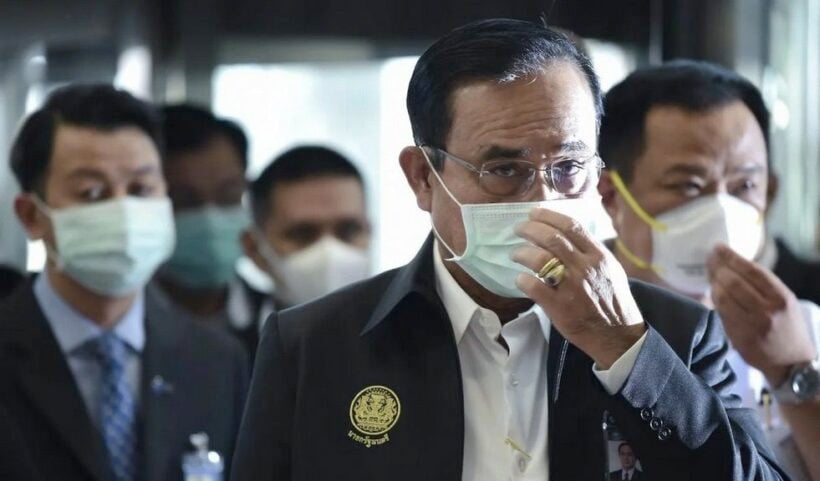 Effective today, and until at least April 15, Thailand will bar all arrivals due to the increasing number of Covid-19 coronavirus cases.
Thaveesilp Wissanuyothin, spokesman of the Center for Covid-19 Situation Administration, says that PM Prayut Chan-ocha has ordered the Ministry of Foreign Affairs to issue a new directive prohibiting any new arrivals.
"The spread of Covid-19 must be stopped. The Ministry of Foreign Affairs will give more details on the directive. However, people who already have permission and who need to enter Thailand are exempted, but there will be a strict process via the embassy."
Thaveesilp says Thais returning from overseas and foreign visitors are partly responsible for the continuing rise in the number of new infections.
"Though the number of travellers from overseas has significantly declined, the PM believes more needs to be done to stem overseas arrivals in order to further flatten the curve."
He says the PM wants to see stringent measures imposed on overseas arrivals between April 2-15. The Foreign Ministry has been tasked to find out ways to implement the directive from the PM.
Asked whether the government is moving toward imposing curfew to enforce its "stay at home" measure, Thaveesilp said "just wait for what the prime minister will have to say today."
He says 4 of the 6 Thais who recently returned from Italy tested positive for the virus, with another 50 people who have come into contact with them being quarantined.
As many as 47 of the 132 Thai Muslims in southern Thailand who returned from a religious function outside Kuala Lumpur last month have also tested positive and 4 have died. More than 1,000 people had to be quarantined as a result.
Four executives of the CP Group, Thailand's largest private company and one of world's largest conglomerates, returned recently from negotiating the Tesco deal and one of them died after being infected with the virus.
Thaveesilp says these figures only reinforce concerns that the spread of the deadly virus cannot be curbed if people from overseas continue to be allowed in without more stringent screening.
He says the PM told the Foreign Ministry to further tighten restrictions on Thais planning to return from abroad, asking them to postpone their trips until after April 15. This new measure, he said, applies to all Thai citizens abroad, including American Field Service exchange program students who are living in the US with their host families, with the exception for those already issued with permits to return to Thailand.
The total number of coronavirus cases in Thailand hit 1,875 today with 104 new infections confirmed over a 24-hour period, a fifth consecutive drop in the daily number. 3 more deaths were reported.
Source: The Nation | Thai PBS World
Keep in contact with The Thaiger by following our
Facebook page
.
New Covid-19 test kits produced in Thailand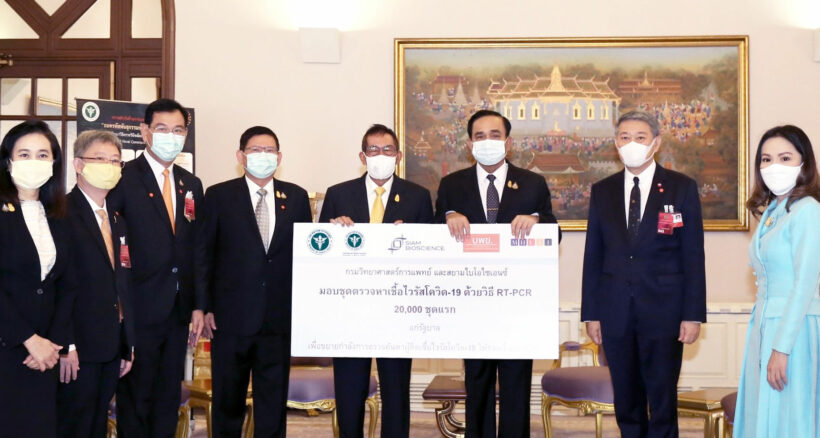 Today the first batch of 20,000 new Covid-19 test kits, developed by a joint effort of the Siam Bioscience and The Department of Medical Science, has been delivered to Government House. Each locally produced test kit costs around 1,500 baht each, while imported ones will cost about 4,500 baht each.
The association of Siam Bioscience and The Department of Medical Science aim to produce 20,000 test kits every week, and once 100,000 kits have been produced, they will be distributed among 100 hospitals nationwide.
Meanwhile, the Government Pharmaceutical Organisation yesterday approved the urgent purchase of 400,000 N95 masks and the same number of personal protection suits from China. A budget of 660 million baht has been earmarked for the purchase. China will send 150,000 by air within this week and will ship 250,000 in the next few weeks.
A similar story where Chulalongkorn University has developed, and currently testing, a new blood test for the Covid-19 virus. The "Baiya Rapid Covid-19" testing strip uses blood drawn from the fingertip and delivers results in 10 to 15 minutes.
SOURCE: The Nation
Keep in contact with The Thaiger by following our
Facebook page
.
National curfew announced. Takes effect tomorrow.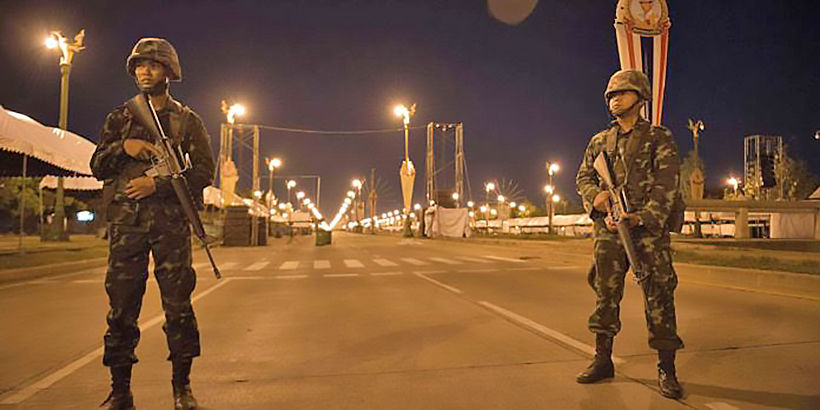 Thailand will announce a nationwide curfew between 10pm – 4am starting tomorrow (Friday) to try to curb the spread of the Covid-19 coronavirus. The government made the announcement in a statement today.
There will be some exceptions to the new measure, including the transport of medical supplies, movement of people into quarantine, patients and travel of medical personnel, according to the statement presented this afternoon.
"The prime minister will make the announcement this evening on national television around 6 pm"
Thailand has been under a national state of emergency since last week and has closed its borders to foreigners.
SOURCE: Reuters
Keep in contact with The Thaiger by following our
Facebook page
.