Phuket confirms 4 new coronavirus cases, some businesses closed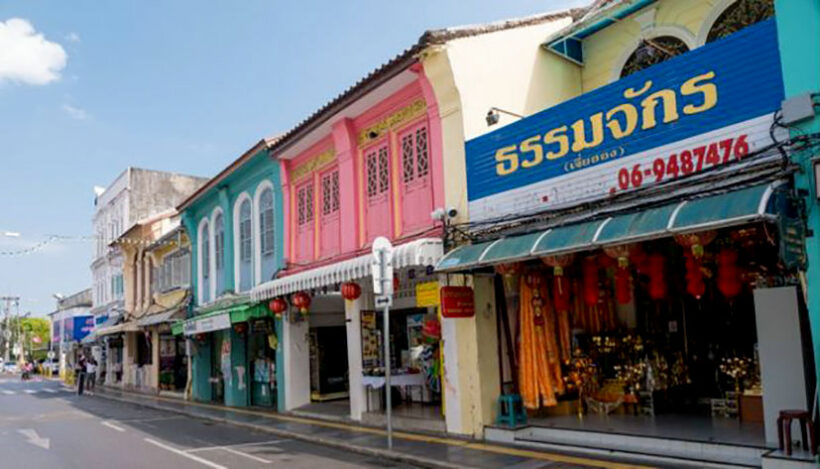 4 new Covid-19 coronavirus cases were confirmed in Phuket, southern Thailand, today. This brings the total on the resort island to 17. 26 more are in hospital awaiting test results. Provincial officials are inspecting a variety of sites for a potential "field hospital" to be set up, in case the number infections in Phuket continues to rise.
The director of Vachira Phuket Hospital has been tasked with considering available options, and alternatives, including the Phuket Provincial Hospital (aka the "OrBorJor Hospital"). There's also the chronically incomplete 'new' Provincial Hall sitting empty on the south side of Phuket Town. Vachira Hospital is now prohibiting visits to patients to help prevent the spread of the disease.
Meanwhile, Phuket officials on Friday ordered all cockfighting and fishfighting venues, as well as water parks, closed until further notice. (Yes, we're Googling 'fishfighting' as well…)
The order also covers six types of venues and shops to be closed until at least March 31. Spas, massage shops, fitness centres, gyms, Thai boxing and martial arts schools, indoor and outdoor kids' playgrounds, markets and weekend markets, gaming and internet cafés… all close until at least the end of the month.
Loch Palm Golf Course has closed temporarily to help prevent the spread of the virus. The closure follows Bangkok officials ordering all golf courses in its area of jurisdiction closed on Saturday.
Thailand announced 122 new confirmed cases of the virus nationwide today (Monday), taking the national total to 721 since the virus was first identified in January.
SOURCE: The Phuket News
Keep in contact with The Thaiger by following our
Facebook page
.
Phuket's new cases (Tuesday), all originating from Bangla Road area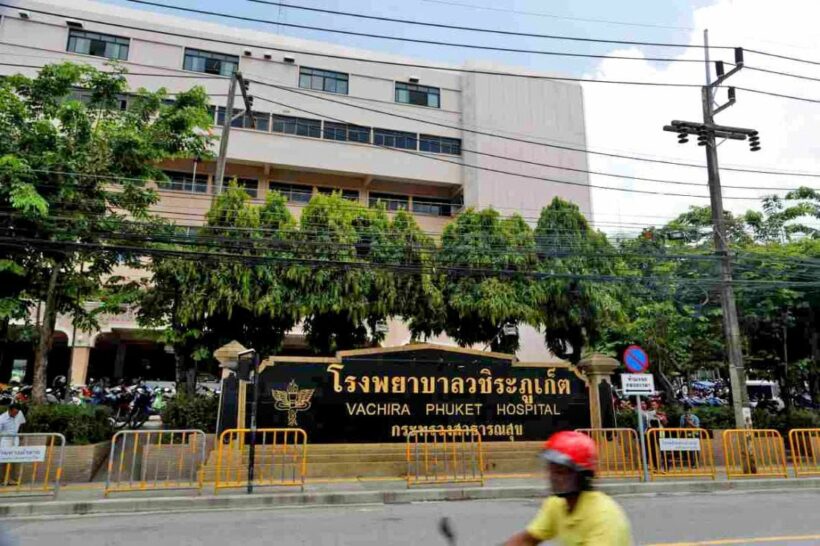 Numbers are out for new cases in Phuket over the past 24 hours.
Case 124: 23 year old Russian women
Case 125: 26 year old Kazakhstan women
Case 126: 28 year old Russian women
All 3 new cases in Phuket had a history of visiting or staying in the Bangla Road entertainment zone for up to a month, and having close contact with tourists. All 3 women were also staying together in an apartment in Patong. All 3 women had shown no symptoms of having the virus and put another 3 people at risk.
There was also another death yesterday – a 25 year old Hungarian man who was in an accident, rushed to Chalong Hospital, and then to Vachira Phuket for surgery, and then doctors finding out that he had been infected with the virus.
In Phuket there are now a total of 126 cases, 1,756 people awaiting test results and considered 'high risk', 1,557 people sent back home after testing or treatment and 110 awaiting blood tests.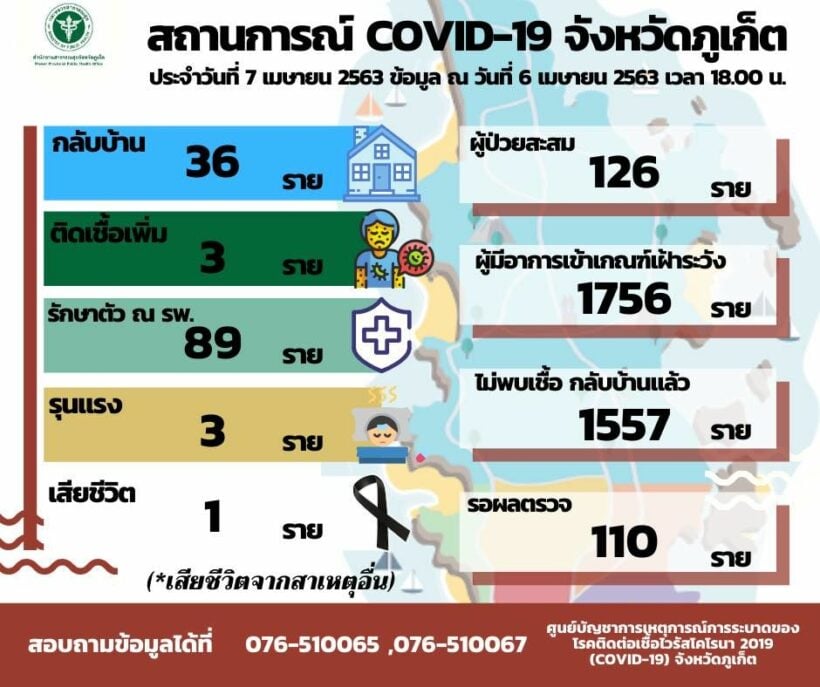 Keep in contact with The Thaiger by following our
Facebook page
.
Indonesian cases spike, 24 doctors have now died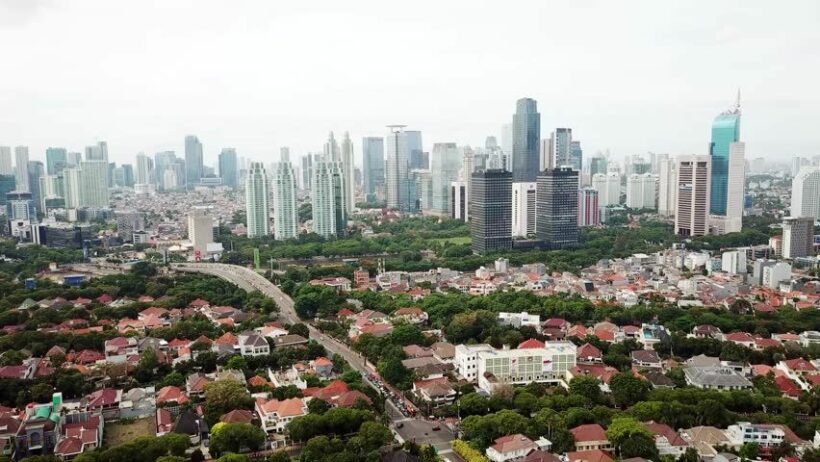 The Indonesian archipelago has announced its highest daily increase in Covid-19 coronavirus cases. There has also been a concerning rise in the deaths of doctors and health workers at the frontline of the national fight against the disease. Statistics have doubled in the last week.
The 218 new coronavirus cases took the number overall in Indonesia to 2,491. The 209 confirmed deaths among people who have contracted the virus is the highest death rate and number of fatalities in Asia, outside of China. Whilst smaller numbers than those faced by European countries, Iran and the US, epidemiologists are warning that Indonesia's population of 264 million people could be one of the worst hit areas of the world due to poor medical facilities outside the capital, Jakarta, and other main cities.
Indonesia is the world's fourth most populous nation.
Halik Malik, a spokesman for the Indonesian Doctors Association, has confirmed that 24 doctors have now died from Covid-19.
"The risk of medical workers getting infected is always there… but the point is medical workers need to be protected in any way. The trend of doctors dying is heading for the sky."
Regional health experts are pointing to the high percentage of deaths of doctors as evidence that the outbreak is much further progressed than official data suggests. Across the south east Asian nations there has been a generally low level of case reports, compared to western countries, leaving epidemiologists to speculate that many thousands of cases are going unreported or unrecognised. Indonesia ranks among the world's worst in coronavirus testing rates, along with Ethiopia, Bangladesh – also with conspicuously low levels of reported cases.
Amnesty International and regional human rights groups are calling for greater protections for the country's frontline medical workers.
"The death of medical workers is not just a number, but an alarm for the country to fix their health system in an emergency situation."
Meanwhile Indonesia's own intelligence agency has speculated that it expected coronavirus cases to peak in the next three months, surpassing 100,000 cases by July.
Even Thailand, whose confirmed cases hover around the 2,200 mark as of today, appears to have an inordinately low level of infection given that there was a long delay to close off flights from the original epicentre of the virus – China. A third of Thailand's tourists come from mainland China and the country has a large reliance on tourism contributing to its annual GDP.
Indonesian President Joko Widodo told a cabinet meeting yesterday that personal protective equipment had been distributed across Indonesia, though he said regional officials must monitor the arrival of the equipment in hospitals.
Keep in contact with The Thaiger by following our
Facebook page
.
Hungarian tourist dies in Phuket after failing to reveal Bangla Road visits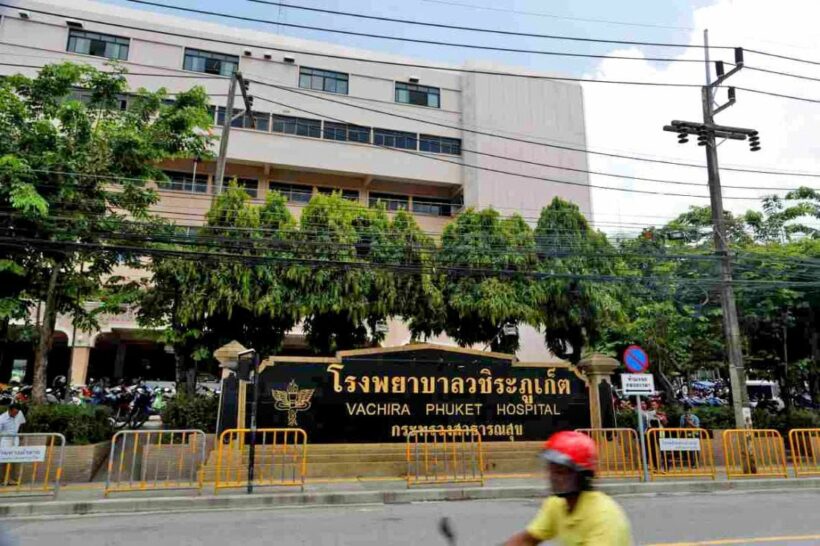 Dr Chalermpong Sukhonthapol, the director of Phuket's Vachira Hospital, has revealed details of a Hungarian tourist who recently died of Covid-19, but had earlier withheld details of his visits to the island's red light district in Bangla Road, Patong.
Bangla Road has been the island's hotzone for new cases of the Covid-19 coronavirus.
The case has resulted in more than 100 medical staff being suspended and placed in quarantine as a precaution. Originally the Hungarian man arrived from Malaysia.
Dr Chalermpong reports that the Hungarian man was involved in a traffic incident on March 25 and was admitted to the Chalong Hospital, then later transferred to Vachira Hospital in Phuket Town.
"The patient had numbness and weakness in all limbs. He could talk, but did not mention his activities had put him at risk of Covid-19 infection though being asked."
He firstly had an operation on his broken neck and spine. He the regained consciousness and was responding well and talking to attending staff.
Then, on March 29, he had a visit from a friend he'd met whilst visiting Bangla Road in Patong.
After some further scrutiny hospital staff found out that the Hungarian had visited Bangla Road and stayed in the area for two weeks. The hospital conducted tests and found the man was infected with the coronavirus.
The Hungarian tourist developed a high fever and breathing difficulties soon after. He died on Friday morning.
"The death of the Hungarian tourist is a shock because he did not report the Covid-19 infection risk in the first place. One hundred and twelve medical personnel who had done their best to save were put at risk because of their contact with him," Dr Chalermpong told Bangkok Post.
112 at-risk staff are now confined to quarantine for 14 days, some are in home quarantine. 94 have tested negative for the disease, 18 were awaiting test results.
SOURCE: Bangkok Post
Keep in contact with The Thaiger by following our
Facebook page
.