Body of Chinese man lies untouched for hours over coronavirus fears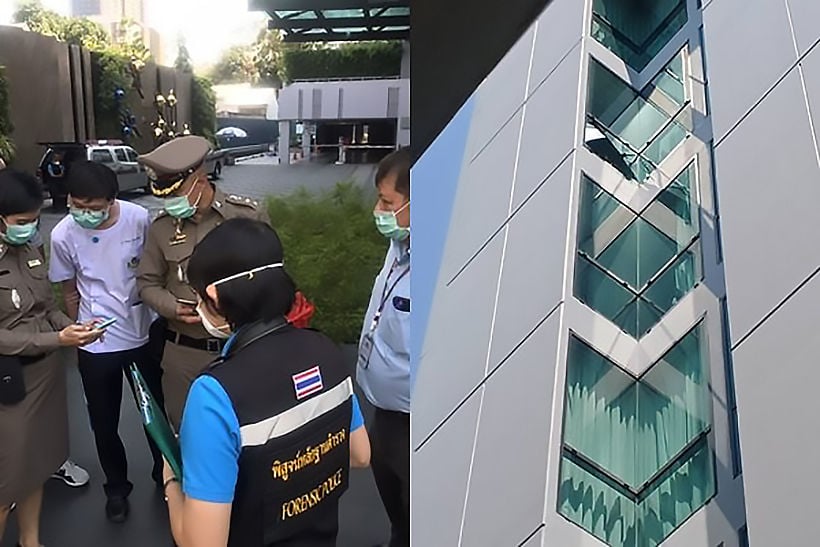 A Chinese man who fell to his death from a Bangok hotel room yesterday was left lying untouched for more than six hours, as responders feared contracting the Covid-19 coronavirus from the body. Police, who were notified at about 12;30pm, say the 39 year old Chinese national was staying in a room on the sixth floor of the hotel, which was not identified. A search of the room found many face masks, along with a broken mobile phone on the floor.
Police, Hospital and rescue workers who arrived at the scene found the body of the Chinese man lying face-down on a path beside the hotel. Thai media report that broken glass was scattered over the area.
A hotel security guard told police that he heard a loud noise, "like a large object striking glass." He looked around and initially saw nothing. Moments later saw broken glass falling to the ground, followed by the Chinese man.
Authorities say the man arrived in Thailand alone on March 5. He checked into the hotel on Thursday.
A police officer tried contacting the Department of Disease Control to send officials to inspect the body, but his request was rejected. Rescue workers were unsure how to proceed and were concerned about coronavirus contamination.
It wasn't until 7pm that staff from Ramathibodi Hospital, in full protective suits, showed up to take the body for autopsy.
SOURCES: Chiang Rai Times | Matichon
Keep in contact with The Thaiger by following our
Facebook page
.
New Covid-19 test kits produced in Thailand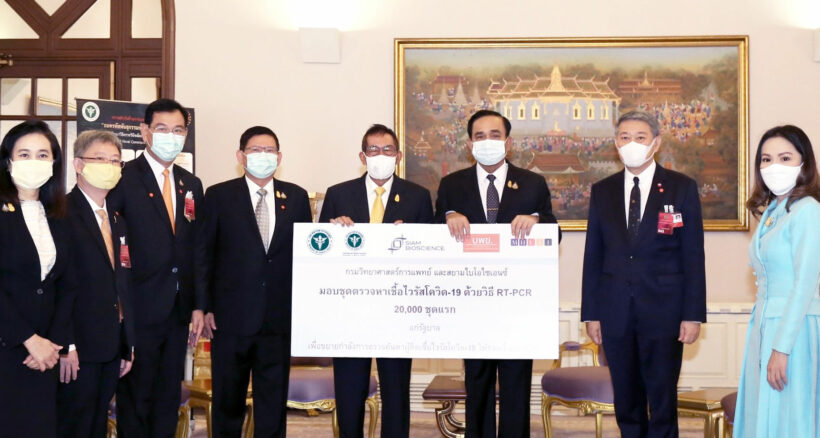 Today the first batch of 20,000 new Covid-19 test kits, developed by a joint effort of the Siam Bioscience and The Department of Medical Science, has been delivered to Government House. Each locally produced test kit costs around 1,500 baht each, while imported ones will cost about 4,500 baht each.
The association of Siam Bioscience and The Department of Medical Science aim to produce 20,000 test kits every week, and once 100,000 kits have been produced, they will be distributed among 100 hospitals nationwide.
Meanwhile, the Government Pharmaceutical Organisation yesterday approved the urgent purchase of 400,000 N95 masks and the same number of personal protection suits from China. A budget of 660 million baht has been earmarked for the purchase. China will send 150,000 by air within this week and will ship 250,000 in the next few weeks.
A similar story where Chulalongkorn University has developed, and currently testing, a new blood test for the Covid-19 virus. The "Baiya Rapid Covid-19" testing strip uses blood drawn from the fingertip and delivers results in 10 to 15 minutes.
SOURCE: The Nation
Keep in contact with The Thaiger by following our
Facebook page
.
Bangkok, Phuket order convenience stores closed overnight to battle virus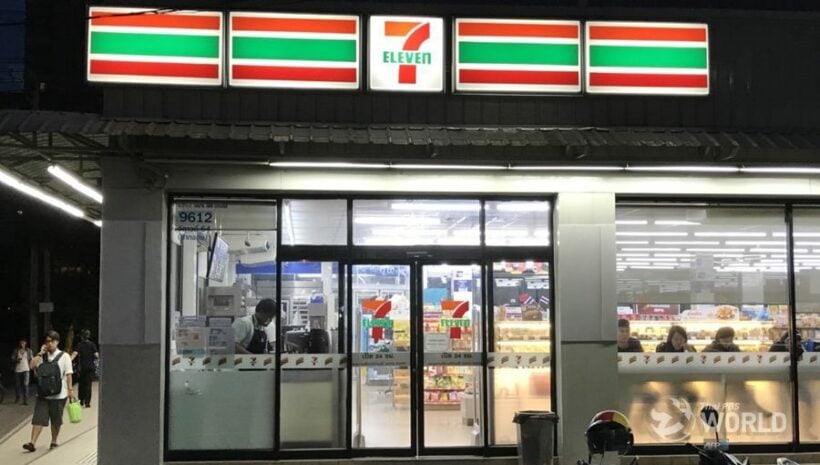 To fight the spread of the Covid-19 coronavirus, Bangkok's convenience stores, food shops and stalls are to be closed from midnight to 5am, effective from now until end of April, by order of City Hall (the Bangkok Metropolitan Administration, or BMA).
A BMA spokesman says that all public and private parks in communities, housing estates and condos will also be closed from tomorrow until April 30, because people have been using these spaces for social gatherings and other group activities.
• Official document services, usually performed at district offices, will also be suspended, except for the issuance of birth and death certificates, marriage registrations, divorce certificates and approval of household certificate and ID card copies.
• The Interior Ministry has extended the validity of expired ID cards until the end of July.
• Rents paid by vendors in 10 markets owned by City Hall will be waived from March until the situation has returned to normal.
Meanwhile, down south in Phuket, island officials have taken similar measures across the province. All 24 hour convenience stores must close from 8pm to 3am until April 30, and all motorbike shops are ordered closed. The Communicable Disease Committee of Phuket made the announcement last night.
Violators face up to a year in jail and/or a fine of up to 100,000 baht.
The mayor of Phuket's Rawai district met with local village headmen to ask their cooperation in peruading all residents and tourists to stay indoors from 8pm to 5am each night and for local stores to close during the same hours as the convenience stores, according to Phuket News.
Meanwhile, the State Railway of Thailand's operations director said today that a passenger who died in a south-bound train carriage on March 30, tested positive for the coronavirus. He says the SRT are tracking down about 15 passengers who were in the same carriage and inform them of the need to self-quarantine and to monitor their health for 14 days.
SOURCE: Thai PBS World | The Phuket News
Keep in contact with The Thaiger by following our
Facebook page
.
DSI Thailand tells 100 officers to self quarantine after an officer contracts Covid-19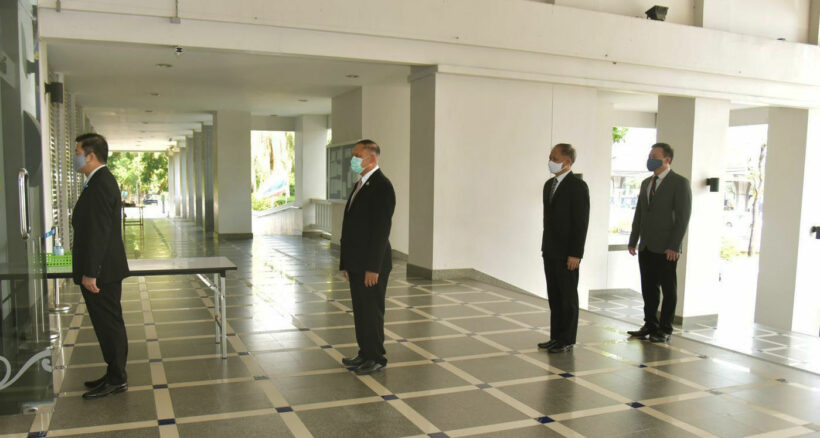 100 officers at the Department of Special Investigation have been asked to self-quarantine after one of their officers tested positive for Covid-19. Yesterday DSI deputy director-general, Triyarith Temahivong, said that an investigation officer in the Office of the Secretary of the department had become infected with the disease and around 100 officers who were in close contact with him will now work from home.
"The officer who has been confirmed infected has been attending meetings at Government House along with close contact with a health officer who recently announced that he had been infected".
The officer started showing symptoms on March 29 and took a Covid-19 test on March 31. The DSI premises and Government House have been disinfected and deep cleaned.
SOURCE: The Nation
Keep in contact with The Thaiger by following our
Facebook page
.