Phuket Covid-19 'updates'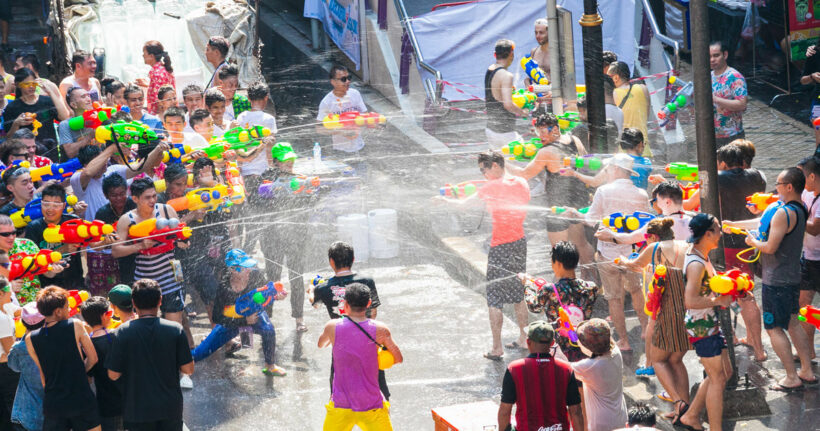 The spread of the COVID-19 coronavirus prompted tourism industry leaders in Phuket this week to support moves to cancel or postpone mass events across the island. All official Songkran Thai New Year festivities in the southern resort island's Patong district have already been cancelled, along with the annual Phuket Bike Week, usually the biggest motorcycle event in Asia. Even the popular Lard Yai Phuket Walking Street 'night market' in Phuket Town (in Thalang Road on Sunday nights) was not spared.
In a move sure to rattle working parents, school "summer camps" in all 19 of Phuket's municipalities and local districts have been cancelled, meaning children will be staying home for several weeks. The camps basically provide day care for young children during the Thai school holidays, which began yesterday.
Dr Chayanon Pucharoen of PSU, Phuket's Faculty of Hospitality and Tourism, estimates that the plunge in international arrivals to Phuket has already cost Phuket 12-15 billion baht in lost tourism revenue.

"The cancellation of major events will cost Phuket even more. It is already bad, and March is not going to get any better. It might be even worse in April, but it is hard to predict at this stage."
On Wednesday, Interior Minister Anupong Paojinda announced that Thailand was cancelling visa on arrival for 18 countries and territories, and visa exemption for three others. While the move has been delayed indefinitely, the number of international tourists coming to Phuket is likely to fall further as a result. Thanusak Phungdet, President of the Phuket Chamber of Commerce, publicly supported the cancellation of mass-gathering events.
"I prefer Phuket to close down for at least 2 months. It is better than an outbreak affecting Phuket for 10 months."
"But I can't make any decisions about this. Protection is the most important factor right now, as is confidence in Phuket Governor Phakaphong Tavipatana. It's his job to make people feel confident about his actions."
"For now, it doesn't matter whether people are holding small or big gatherings. We must be concerned about who joins the gatherings. We need to control this, and people need to avoid exposing themselves to risk."
"But the sense of fear is rising, and not helping", Mr Thanusak noted, when asked about the move this week by three major national banks to close all their currency exchange booths quarantine all staff involved in foreign exchange transactions.
"That is the reaction of the bank, and people are worried about the coronavirus. It's not necessary to close exchange booths, it does not help. For this they could just use hand sanitiser to protect their staff."
Recent measures in Phuket saw more than 2,000 passengers and crew on the Costa Fortuna cruise liner being denied permission to disembark in Patong on March 6, because 64 Italians on board had left Italy in the previous 14 days. The ban followed the Thai government instituting a 14-day quarantine on all people arriving from the six "risk areas" just a day earlier.
Patong's Mayor Chalermluck Kebsup confirmed to the press that all official Songkran celebrations in the tourist town had been cancelled.
"People still can enjoy their water play on Bangla Road. We don't have any authority to ban people playing with water during the festival. They can if they want to."
Vice President of Government Relations at the Phuket Tourist Association, Sarayuth Mallam, praised the move by organisers to cancel or postpone major events.
"Preventing large crowds at events attended by foreigners and Thais is good. It shows people are wary of the virus spreading in Phuket and want to avoid the risk of an outbreak. The coronavirus is serious, but I am not asking people to cancel all events. Happy activities should go on. There is no need to cancel every event or activity."
SOURCE: The Phuket News 
Keep in contact with The Thaiger by following our
Facebook page
.
Thailand's airlines line up for 16 billion baht lifeline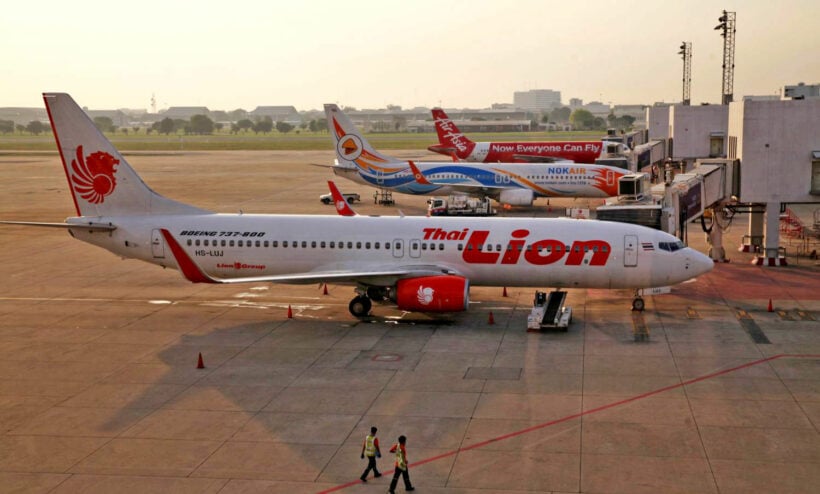 Thai airlines are mostly grounded, basically due to lack of traffic from government restrictions to stop people from travelling. But they still have staff and regulations that require them to be paid.
So 7 Thai airlines are seeking a 16 billion baht lifeline from the Thai Finance Ministry so they can keep employees whist their planes remain on the ground. Thailand's aviation industry has been suspending most of their international and domestic services for a week.
The airlines include Thai Smile (he budget offshoot of Thai Airways), Thai AirAsia, Thai Lion Air, Nok Air, Bangkok Airways, Thai Vietjet Air and Thai AirAsia X (their international carrier from Thai ports).
The executive chairman of Asia Aviation (the largest shareholder of Thai AirAsia), Tassapon Bijleveld, told Bangkok Post that the 7 airlines had reached an agreement to request the financial aid in the wake of the virus outbreak which all but obliterated air traffic in, around and out of Thailand.
The airlines hope to secure the financial package when they meet with the Finance Minister on Monday when they'll discuss long-term loans, an increase in their liquidity, and subsidies on payroll. Last week Airports of Thailand offered a 50% cut in parking charges for the grounded fleets.
Yesterday, Thai AirAsia announced cancellations for all domestic flights starting from April 1 for a month. The decision follows all international flights being suspended a week before.
Only 10 of the 63 Air Asia planes have been in use in recent weeks. In April, the entire fleet will be grounded because of global travel restrictions.
The losses in the airline business will be massive and will likely take years to recover, if ever, and many airlines won't re-appear at all.
Keep in contact with The Thaiger by following our
Facebook page
.
Defence chief: Stay home for the sake of the nation, or curfew is inevitable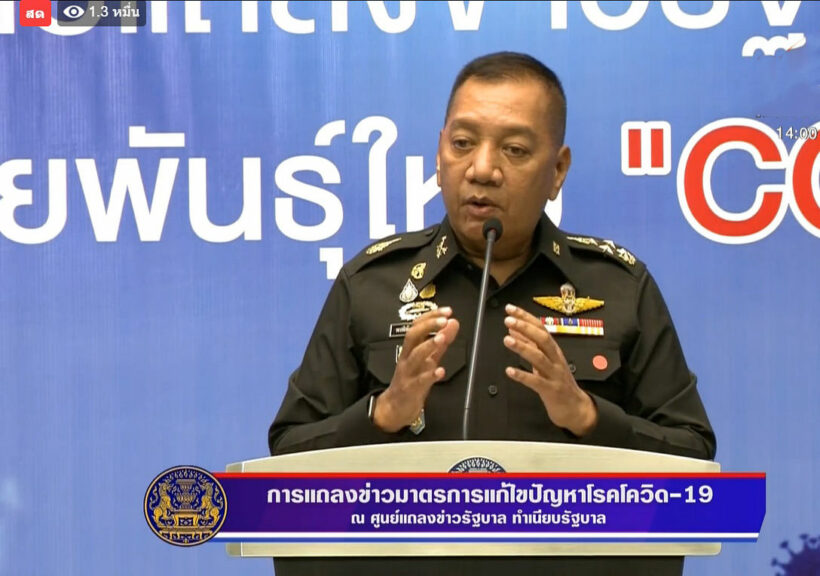 "We should control ourselves instead of being forced to by the state."
Under the state of emergency that went into effect yesterday, the head of Thailand's defence forces Pornpipat Benyasri has urged people to stay in their homes today and the weekend or face an enforced curfew to fight the spread of the Covid-19 coronavirus.
Pornpipat, who under the emergency decree is in charge of security for the newly formed Covid-19 Administration Centre, says a curfew is inevitable if his call falls on deaf ears. Confirmed cases in Thailand passed 1000 yesterday.
He says people must change their behaviours and above all stay home, before case numbers spike and the situation is out of control.
"We need your cooperation this coming Saturday and Sunday not to leave home and cancel all activities. Stay home for the sake of the nation."
"All businesses still open should adjust weekend schedules."
Gen Pornpipat warns if the number of new cases continues to rise, a curfew is inevitable, which would likely also include daytime, "since the virus never rests".
As of yesterday authorities had already established 359 checkpoints in the provinces and 7 in Bangkok to screen travellers to contain the spread.
SOURCES: Chiang Rai Times | Bangkok Post
Keep in contact with The Thaiger by following our
Facebook page
.
No public transport bus tickets until at least April 30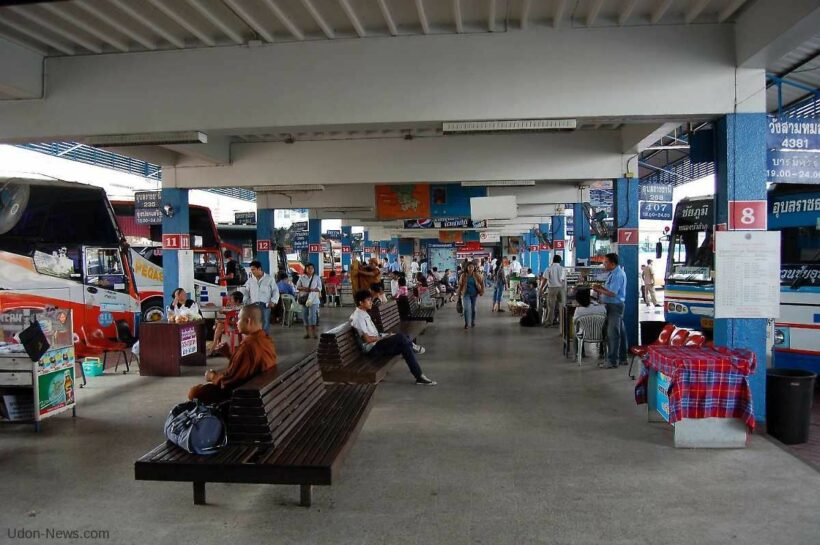 "We cannot provide additional buses and all available buses have been used. Complying with the social distancing policy halves the number of passengers per bus."
Due to the state of emergencydeclared by PM Prayut Chan-o-cha to fight the spread of the Covid-19 coronavirus, the president of state enterprise Transport Company, Jirasak Yaovatsakul, announced today that ticket sales for all public transport buses are suspended until April 30.
He says the company will also enforce social distancing by leaving empty alternate seats on buses and require a distance of at least one metre between persons at all bus terminals. When the state of emergency was announced on Tuesday, people rushed to buy bus tickets, and now all tickets have been sold out well beyond April 30.
"Those who haven't reserved tickets should refrain from coming to bus terminals hoping to get one, since all ticket booths will be closed until April 30. Those who bought tickets earlier can still travel as per schedule."
"You can also postpone or cancel your trip and apply for refund as per the conditions of Transport Company."
Jirasak says that some operators of private buses and vans have submitted appeals to suspend their service during the crisis.
"If you have already bought tickets from these operators, please contact them directly to ask for refund or postponement of your trip."
SOURCE: The Nation
Keep in contact with The Thaiger by following our
Facebook page
.