Phuket tram project seeks private sector investment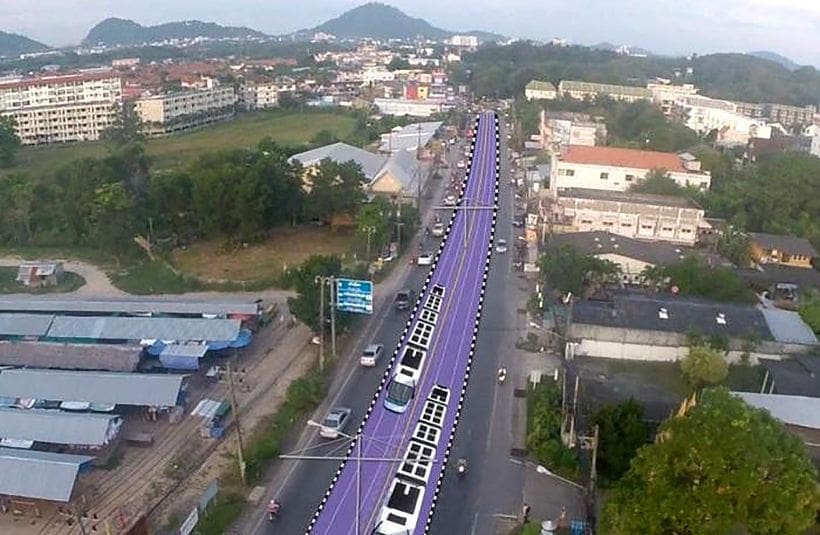 (The term 'tram' and 'light rail' are variously used to describe the new public transport project for Phuket.)
The Mass Rapid Transit Authority of Thailand (MRTA) is now inviting the private sector and local administrative bodies to get behind and invest in a mass-transit project in Phuket. The project is valued around 35 billion baht. The next rounds of talks and presentations are being held in Bangkok this Friday.
The main feature is a new 58.5 kilometre long light rail service valued at 34.8 billion baht. The tram route plans to run from Tha Noon in Phang Nga province, across Sarasin Bridge onto Phuket, past the airport, through Phuket Town on the east coast and then finishing at Chalong's main intersection near the Chalong Circle.
The Phuket tram project has been divided into two phases: a 41.7 kilometre section from Phuket airport to Chalong intersection and a second phase, a 16.8 kilometre stretch from Tha Noon in Phang Nga to Muang Mai at the north end of Phuket, linking to the first phase.
The MRTA will contract the first phase which will have 21 stations. They expect to seek cabinet approval for the project in the middle of this year with construction likely to begin in 2020. They estimate it will be operational by 2023.
At this stage, the MRTA says tram fares will  be calculated based on the distance travelled but a maximum fare would not be more than be 100 – 137 baht. This would put the cost of daily use for many local Thais out of reach of their budgets (it costs about 80 baht to fill an average 110cc scooter which would last most of the week).

An earlier rendering of the proposed route and stops for the Phuket Light Rail/Tram
Critics say the tram stops avoid most of the tourist hot spots along the west coast of the island and features on locals living along the main Thepkasattri truck route from Thalang to Phuket Town and then Chao Fah east to Chalong.
They also don't believe that Thai users are likely to give up their point-to-point motorcycle transport for a more inconvenient, and expensive, tram that will necessitate them using expensive taxis, buses and motorcycle taxis at either end to get them to their destinations.
Critics also cite the three year construction period, which if following recent major road construction projects, is likely to blow out to four or five years and and the massive disruption of traffic during the construction time. They also believe the loss of road space along the route will restrict local road traffic even more, neutralising the nett gains of the new tram system.
The island's Governor says Phuket is experiencing rapid growth and that traffic is getting worse, adding that an efficient mass transit system, was urgently needed to accommodate tourists (without explaining how the new light rail/tram would actually assist tourists).
The MRTA is also working on a three-route tram project in Chiang Mai. The red line would be worth 30.4 billion baht and the 11.9 kilometre Green Line would have 10 stations worth 36.2 billion baht. The Blue Line will travel from the Chiang Mai Zoo to Tha Phae-Don Chan.



Find more property for sale and rent across Thailand at Thaiger Property, powered by FazWaz. You can even list your property for free.

Read more headlines, reports & breaking news in Chiang Mai. Or catch up on your Thailand news.
Police and drug courier injured in shootout at Chiang Mai checkpoint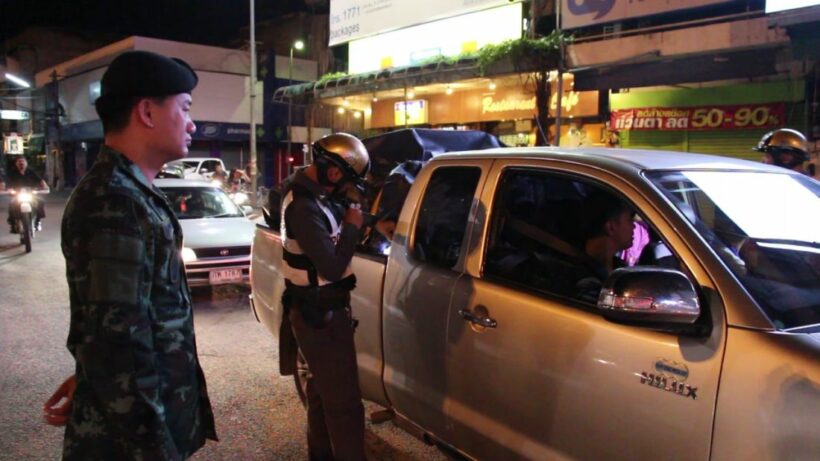 FIL PHOTO: A police checkpoint set-up in the Chiang Mai city area – Chiang Mai Citylife
Three alleged drug couriers have been arrested this morning following a gunfight that injured a suspect and a police officer.
The incident happened in the Mae Rim district of Chiang Mai. Police say they monitored road checkpoints last night until officers at a traffic booth in Tambon Rimtai noticed a motorcycle leading the way for a pick-up truck at 1.20am, according to The Nation.
Police flagged them down at the checkpoint but the motorcycle mounted the footpath to avoid the checkpoint and sped away. When the pickup was stopped, a man on the back jumped down and ran into the forest, with police not far behind.
The suspect opened fire on the policeman chasing him with his homemade sawn-off shotgun. The shot hit the officer's left arm. The officer returned fire and hit the suspect in the abdomen before police were able to seize his gun. The injured suspect was identified as 21 year old Wongsakorn Jala.
Both the injured policeman and suspect were rushed to the district hospital.
The two other suspects were identified as a 22 and 30 year old. Police found 200,000 methamphetamine pills in the back of the pickup. Police are still trying to find the motorcycle 'scout' who was leading the way.
The suspects told police they were hired by a Lahu man in Chiang Mai's Chai Prakan district to take the drug from Fang district and deliver it to a recipient in the city.
SOURCE: The Nation
Young British man found dead in Chiang Mai condo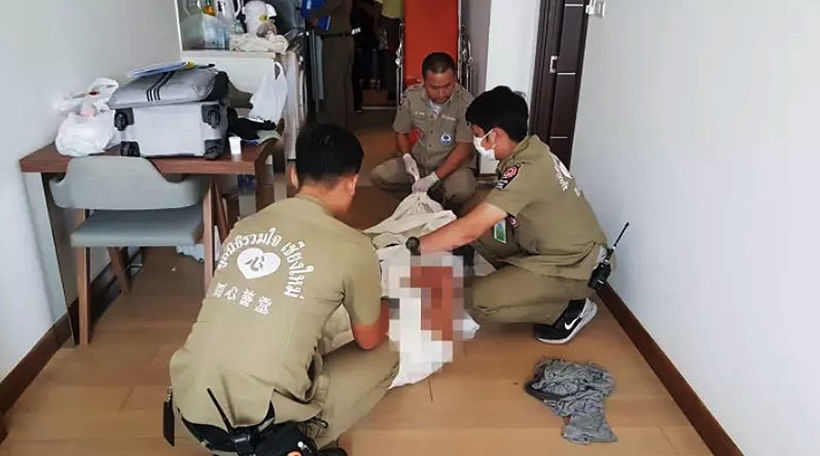 PHOTO: Thai Rath
A maid discovered a British man dead in the bedroom of a room on the eighth floor of a luxury condo in the Chang Khlan district of Chiang Mai over the weekend.
39 year old Kapadia Sarfaraaz was found face down on the bedroom floor. Police found no signs of a struggle or wounds on the body. But they say there were lots of different medications in the room. They speculate that the man had probably died from some ongoing illness.
The man had checked into the condominium last Tuesday and thought to have been dead about one day. In the Thai Rath report, the man was described as a "big man". An autopsy is currently being held and relatives and the Consulate are being contacted.
SOURCE: Thai Rath
How to save $24,000 a year – the move to Chiang Mai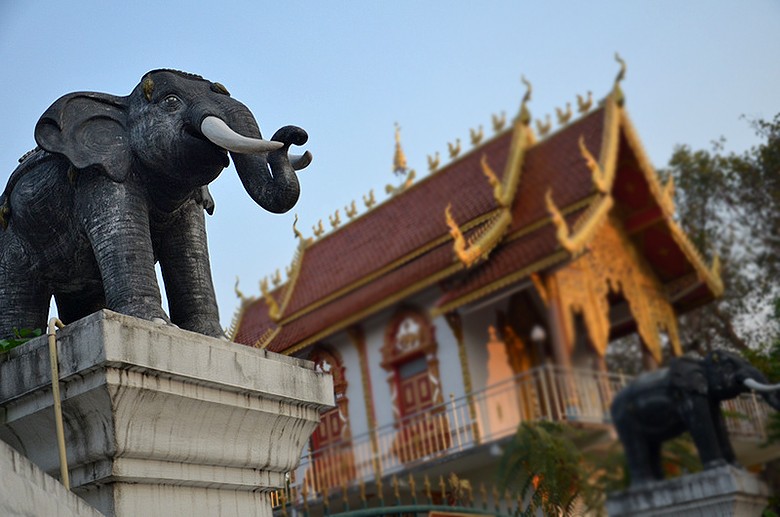 An Australian couple say they've saved almost $24,000 a year after a move from life in Melbourne to Chiang Mai.
Michelle and her fiance Jason moved from Melbourne in the southern state of Victoria to northern Thai 'capital' Chiang Mai at the start of 2018.
Freelance journalist Michelle has shared her savings and new lifestyle experiences in International Living.
"Before moving here, I knew Chiang Mai offered low-cost living and that the savings I'd make would mean I'd be in for a nice lifestyle upgrade. But I didn't realise just how good the value was."

Rent
Michelle says the couple now save more than $10,000 per year on rent, $5,000 on transport and $2,600 eating out compared to their previous expenses back in Melbourne, Australia.
"In Melbourne, my partner Jason and I paid $1,738 (plus bills) for a two-bedroom apartment in an old building with no amenities. This worked out to $400 a week, cheap by Melbourne standards.
"Compare this to our modern condo in the trendy Chiang Mai suburb of Nimman, which comes with a pool, gym, sauna, library, rooftop area and more. We now pay less than half what we were paying for rent in Melbourne."
But Michelle says you can save  lot more if you are content with older places a in slightly less-fashionable locations.
"Friends of ours rent a much older place, with no amenities, in the neighbouring area of Santitham for 7,000 baht ($290) per month," Michelle wrote.
Find a place to rent in Chiang Mai search HERE.
Travel
"Cars are expensive to run. Back in Melbourne, it cost me at least $50 a fortnight to fill up my Hyundai Elantra – that's $1,300 a year, just on petrol. Add to that the cost of insurance (in my case, $812 for comprehensive cover) and registration ($800), and you're looking at a total of $2,912.
"Multiply that by two (Jason's car expenses were roughly the same as mine) and the grand total is an eyewatering $5,824."
In Chiang Mai the couple no longer need a car, as many places are within walking distance or they just use the Grab ride hailing app – on average about 68 baht per trip.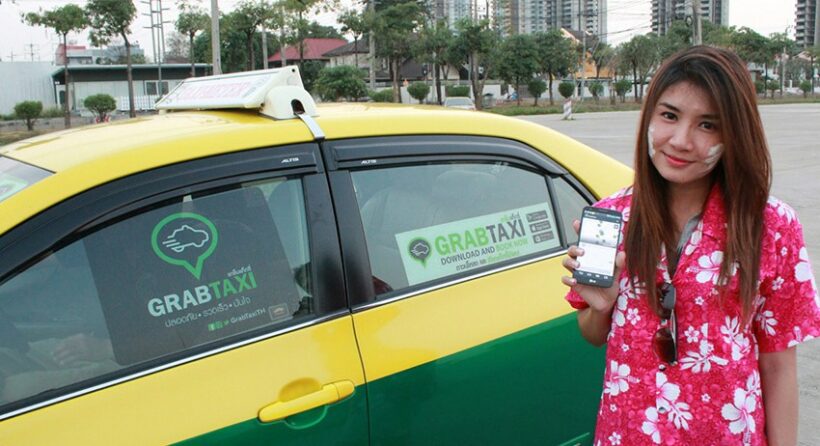 Hair and beauty
Michelle are that hair and beauty treatments are much cheaper in Chiang Mai than back in Melbourne.
Michelle say she sent $250 every six weeks for a cut, colour and blow-dry.
"I also used to treat myself to a pedicure ($30) every three months, which meant my beauty expenses – not including cosmetics – would set me back around $2,120 a year.
In Chiang Mai Michells says a cut, colour and blow-dry starts at around 2,850 baht ($118), while a pedicure is about 300 baht ($12) – an annual saving of $1,128."
"In Chiang Mai – a full-body, one-hour, oil massage for as little as 200 baht ($8). In Australia, that same massage would set you back at least $60."
Eating
"I estimate we spent at least $150 on either restaurant or takeaway food every week. Even takeaway Thai would cost about $40 for both of us".
But in Chiang Mai she says they make huge savings on food, despite eating out every night. She also says Chiang Mai is much cheaper when it comes to buying a beer compared to Melbourne.
"The other night, we spent 220 baht ($9) for two servings of pad Thai, a plate of pork ribs and two mango shakes,' Michelle added.
"We eat out every single night in Chiang Mai for about $100 per week. Compare this to our weekly restaurant/takeaway spend in Melbourne and we're saving about $2,600 a year on dining out."
"Back home, a beer would cost about $10.
"Here you can sip on a cold brew for as little as $2. Even if you only drank one beer a week, that's a saving of $416 a year", Michelle said.

You can read Michelle's full article about the couple's re-location and savings HERE.