'Tank Man' photographer dies – defining photo of the 1989 Tiananmen Square protests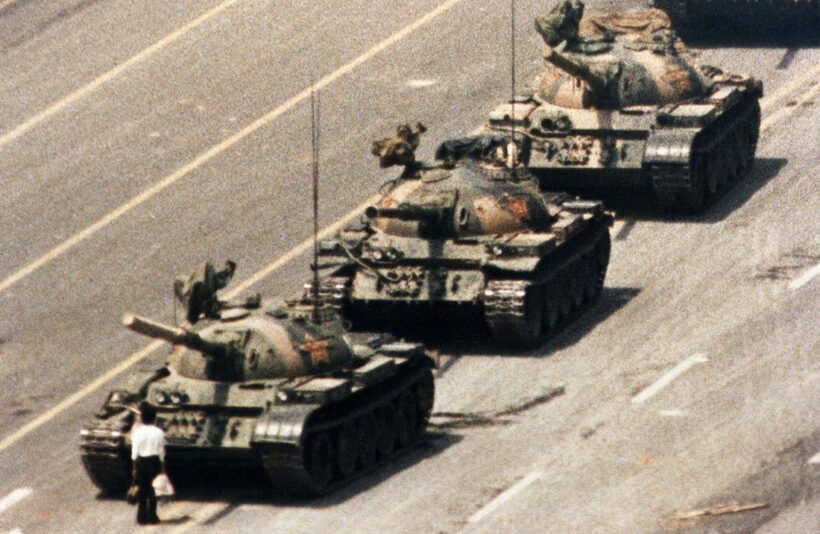 PHOTO: Charlie Cole
"Tank Man" has become one of the defining images of the 20th century, but the image remains largely unrecognised in China due to censorship of the image and the wider crackdown."
The photographer who photographed the defining image of China's Tiananmen Square crackdown – a solitary man defiantly blocking the path of a column of tanks – has died in Indonesia. American authorities have confirmed the death of 64 year old Charlie Cole in Bali, where the Texan had been a long-time resident.
Cole won the 1990 World Press Photo award for his picture of a man in a white shirt, carrying a shopping bag in each hand, striding out into the road the day after troops killed hundreds of pro-democracy protesters in the heart of Beijing.
Cole later described how he had expected the man would be killed, and felt it was his responsibility to record what was happening.
The man, whose identity remains unknown, stopped in front of a column of tanks and armoured vehicles stretching far down the road, later climbing onto the vehicle to engage in a conversation with one of the tank crew as gunshots crackled in the air.
"Tank Man" has become one of the defining images of the 20th century, but the image remains largely unrecognised in China due to censorship of the image and the wider crackdown. His mystique has been reinforced by his subsequent disappearance, probably at the hands of Chinese security forces.
China has only ever said that 200 civilians and security personnel died on the day of the 1989 protest, but there has been no publicly released record of deaths. Witnesses and foreign journalists have said the figure could be up to 3,000.
Several photographers captured Tank Man's lone figure on film that day. A picture of the scene by Jeff Widener of the Associated Press, snapped from the balcony of the Beijing Hotel, was nominated for a Pulitzer Prize.
SOURCE: Agence France-Presse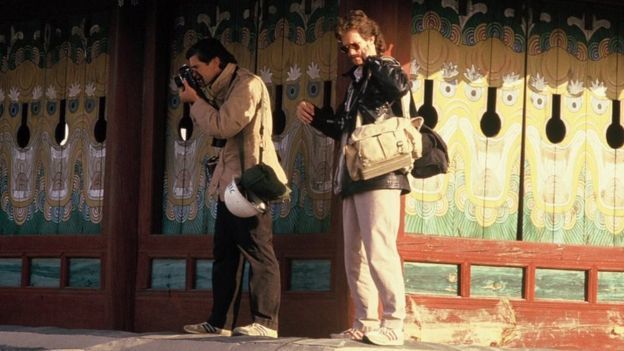 Charlie Cole (right) pictured in South Korea in 1987
Keep in contact with The Thaiger by following our
Facebook page
.


Find more SE Asian News courtesy of The Thaiger.

Broke? Find employment in Southeast Asia with JobCute Thailand and SmartJob Indonesia. Rich? Invest in real estate across Asia with FazWaz Property Group or get out on a yacht anywhere with Boatcrowd. Even book medical procedures worldwide with MyMediTravel, all powered by DB Ventures.

Coronavirus – WHO says it remains unclear when people become contagious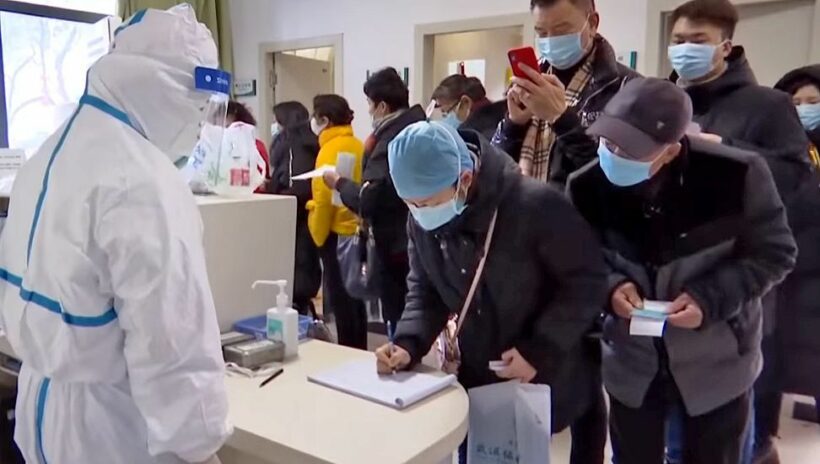 The World Health Organisation has announced that… "it remains unclear if the deadly coronavirus, which broke out in Wuhan, China five weeks ago, is contagious during its incubation period before symptoms appear. The virus, causing a pneumonia-like respiratory infection, has killed more than 100 people and infected over 4,500 in China, while cases are now identified in more than a dozen countries around the world (as of 12pm January 28).
The WHO says new virus, aka. 2019nCoV, is believed to have an incubation period of between 2-10 days.
"Understanding the time when infected patients may transmit the virus to others is critical for control efforts."
The WHO hasn't confirmed assertions made by Chinese medical authorities that people who are infected can spread the disease before they show any symptoms.
"Detailed epidemiological information from more people infected is needed to determine the infectious period of 2019nCoV, in particular whether transmission can occur from asymptomatic individuals or during the incubation period."
Meanwhile, the WHO has stopped short of declaring the outbreak an international "public health emergency". To do so would be a rare declaration used only for the worst outbreaks triggering more concerted global action.
But WHO has admitted that its risk assessment for the deadly virus has been incorrect, acknowledging the global risk was "high" rather than "moderate".
The virus has caused global concern because of its broad similarities to the Severe Acute Respiratory Syndrome (SARS), which appeared in 2002/2003 and killed hundreds across mainland China and Hong Kong. That virus was also linked to origins in wild animals, in the case of SARS, from cave bats via Civet cats. Read some comparisons HERE.
The new coronavirus is believed to have contaminated humans from animals in a Wuhan fresh meat market. Since then it has been identified as spreading human-to-human. At this stage the precise mode of transmission is unconfirmed.
In another comparison to SARS and the other deadly coronavirus MERS (Middle-East Respiratory Syndrome), the WHO suggests that the new virus is probably spread through droplets – people sneezing or coughing – or through direct contact with infected people or objects they touched.
The WHO has not recommended any international travel or trade restrictions at this stage, but is now call ing for "high levels of vigilance", including encouraging airport exit and entry screening for airline passengers.
The WHO has standard guidelines published to limit possibility of transmitting this virus…
Frequently clean hands by using alcohol-based hand rub or soap and water
When coughing and sneezing cover mouth and nose with flexed elbow or tissue – throw tissue away immediately and wash hands
Avoid close contact with anyone who has fever and cough
If you have fever, cough and difficulty breathing seek medical care early and share previous travel history with your health care provider
When visiting live markets in areas currently experiencing cases of novel coronavirus, avoid direct unprotected contact with live animals and surfaces in contact with animals
The consumption of raw or undercooked animal products should be avoided. Raw meat, milk or animal organs should be handled with care, to avoid cross-contamination with uncooked foods, as per good food safety practices.
Keep in contact with The Thaiger by following our
Facebook page
.
Coronavirus UPDATE: 107 dead, more cases in Singapore and 1 in Cambodia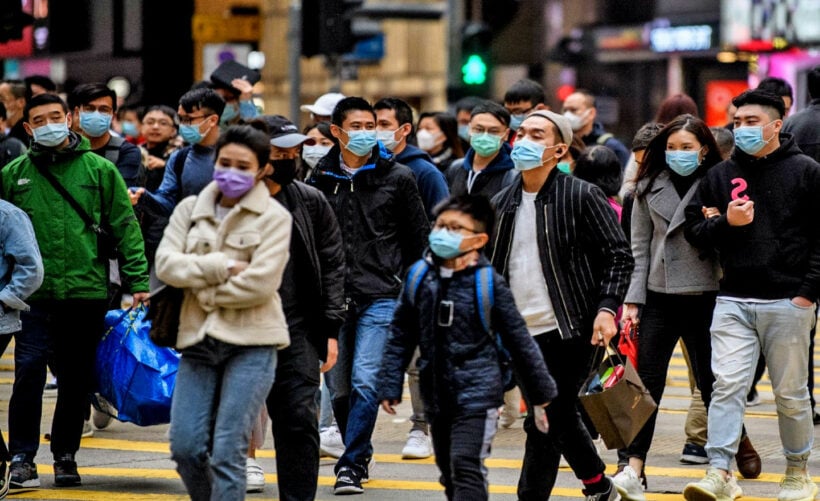 The death toll in China from the respiratory illness called the Wuhan Coronavirus or the Novel Coronavirus, has now reached 106, according to Channel News Asia. There are no deaths reported outside China and the vast majority of deaths are in the province of Hubei (76) where Wuhan is the capital.
The number of total confirmed cases has risen to 4,515 as of January 27. The numbers from the National Health Commission in a statement, up from 2,835 reported on January 26.
Chinese authorities have postponed the start of the spring semester for schools and universities across the country, stretching the end of the Chinese New Year holiday three additional days, from this Thursday to the following Sunday.
Meanwhile, the Philippines' Bureau of Immigration has taken decisive action and will temporarily stop issuing tourist visas on arrival to Chinese nationals "to help ensure the country remained free of the new coronavirus".
Comparison between SARS and Coronavirus HERE.
A statement from the Chinese education ministry says teaching institutions around the country would reopen on a case-by-case basis. School administrators had been instructed to, as a precaution, "require students not to go out, not to gather, and not to hold or participate in centralised activities".
The virus, which first emerged in the Chinese city of Wuhan, has since been identified in more than a dozen other countries, including the first confirmed patients in Canada and Sri Lanka. No deaths, connected to the virus, have been confirmed outside China.
China last week locked down up to 15 cities in central China's Hubei province – the biggest quarantine operation on record. City authorities are racing to build two new hospitals specifically to isolate new cases and treat virus patients.
The World Health Organisation confirmed yesterday that it "remained unclear" if the coronavirus is contagious during its incubation period, before symptoms appear. It hasn't confirmed assertions made by Chinese authorities over the weekend that people who are infected could spread the disease before they showed any outward symptoms of fever.
Current situation
• The youngest confirmed case is a 9 month old girl in the Chinese capital.
• A fifth case of the coronavirus is confirmed in Singapore, according to the Ministry of Health. The confirmed case is a 56 year old Chinese female from Wuhan who arrived in Singapore with her family on January 18.
• Cambodian authorities have confirmed the first case of coronavirus yesterday. The patient is a Chinese man who arrived with his family from Wuhan to Sihanoukville, on the Gulf of Thailand, in early January. Thailand is conducting checks on all people crossing over the land border from Cambodia into Thailand.
• Thailand and Hong Kong have now both reported eight confirmed cases of coronavirus infection. The US, Taiwan, Australia and Macau have five. Singapore, Japan, South Korea and Malaysia have four. France has three; Canada and Vietnam have two. Nepal and Cambodia each have one case.
• The lockdown, affecting 56 million people, principally in Hubei cities and other strategic locations, could actually be making the situation worse, according to some medical experts. They say the lockdowns slow the movement of critical medical supplies and also make the lockdown cities a hotbed of panic.
• Stocks have tumbled and oil prices fallen over the past 24 hours as the spread of coronavirus spooks investors around the world. China's yuan has also fallen in value, while investors continued their move into safe havens like gold. China's A-shares, the mainland share markets in Shanghai and Shenzhen, is down by more than 5% yesterday.
• In the US, at least 110 people are being tested for coronavirus. Three University of Washington students, recently returned from Wuhan, China, have become sick and are being tested for the virus, but officials claim they are not confirmed cases. The three have been isolated and treated in their dorms and not hospitalised.
The Mayor of Wuhan
Wuhan's leading Communist Party officials have offered to step down amid the growing criticism that the local authorities' response was too slow. Mayor Zhou Xianwang says that he and Ma Guoqiang, the city's Communist party secretary, will take responsibility for the crisis and resign to "appease public indignation."
The mayor says the ban on travel is "unprecedented in human history". The ban was enacted last week and effectively cut off the city of 11 million people. Medical workers in the city continue to accuse the Wuhan civil government of reacting too slowly to the crisis. Residents are using social media to complain about the ban on travel that is making it difficult to get food and health care into the city.
Yesterday, Wuhan shops remained mostly closed. But supermarkets, fresh produce markets and shops, and pharmacies, remained open. Many pharmacies report that they have run out of protective masks and hand disinfectant.
Wuhan's streets remain mostly free of cars. Many residents walked or rode bicycles to do their shopping.
Read our comparison between the SARS virus outbreak, nearly 20 years ago, and the novel coronavirus HERE.
SOURCES: Forbes | Channel News Asia | New York Times | Science Today
Keep in contact with The Thaiger by following our
Facebook page
.
Coronavirus v SARS, a quick comparison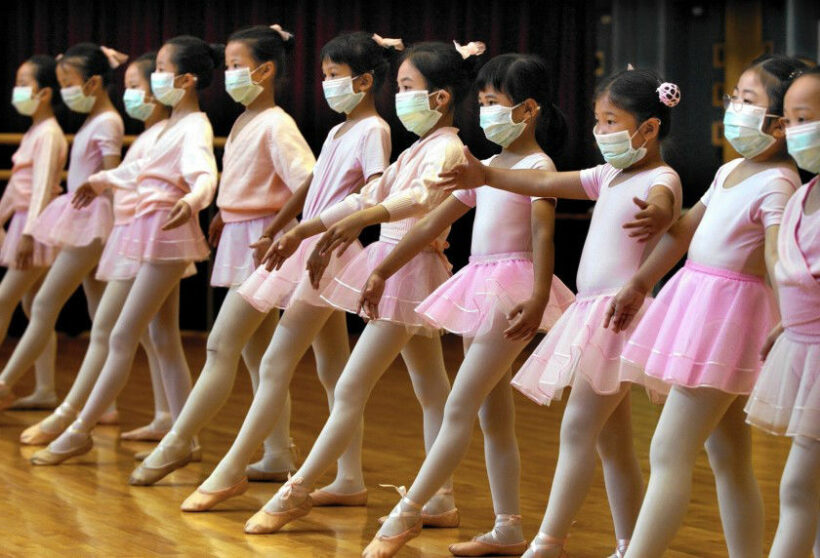 SARS, the Severe Acute Respiratory Syndrome, was a viral respiratory disease caused by the SARS coronavirus (SARS-CoV). Between November 2002 and July 2003, the eight month outbreak in southern China infected a total of 8,098 people, resulting in 774 deaths in 17 countries. Two years ago Chinese scientists traced SARS' origins through the intermediary of civets (cat-like small mammals) to cave-dwelling horseshoe bats in the Yunnan province in southern China, bordering Myanmar.
The majority of cases were in mainland China and Hong Kong and had a 9.6% fatality rate, according to the World Health Organisation. No cases of SARS have been reported anywhere in the world since 2004.
As of 2017, there was no cure or protective vaccine developed for SARS that has been shown to be either safe or effective in humans. The identification and development of vaccines and medicines to treat SARS patients remains a priority for governments and public health agencies around the world.
Comparing the novel coronavirus to the SARS outbreak, at the current rate of around 1,000 new cases a day, the coronavirus should have infected half of the number of the 8,096 people stricken with the SARS virus, by the middle of this week. SARS took around 8 months to reach that level of cases.
Scientists studying the new coronavirus say the infectiousness of the virus is not as strong as SARS, but have added that people are being infected at a faster rate.
David Heymann, the chairman of a World Health Organisation committee gathering data on the outbreak, says the virus appears to spread more easily from person to person than previously thought. The death rate of the latest coronavirus outbreak is far smaller than that seen during the SARS outbreak.
Like the SARS virus, the Wuhan coronavirus is also being traced to animals, including bats, believed to have been consumed by Wuhan locals from a popular fresh meat market.
Read the latest update in the coronavirus situation HERE.


Keep in contact with The Thaiger by following our
Facebook page
.