Pattaya Cricket Club match report – Indoor cricket league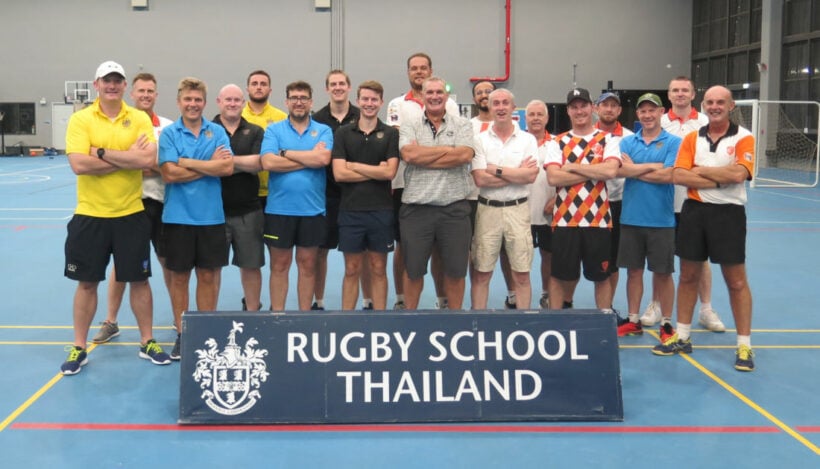 September 12 was the inaugural round of the recently created Pattaya Indoor Cricket league.
PCC was due to play Asian Stars B whilst Rugby School Thailand (RST) were due to play Asian Stars A. Unfortunately, both Asian Stars teams failed to materialise, so PCC played RST.
This hotly contested match also saw the appearance of new members to PCC – Luke Stokes, Matt Harkness, Jainish Parikah and Colin Clark (actually a returned player). There are other new members but they will be playing in future matches. Welcome to PCC.
There was no net surrounding the playing area, so instead of a 30 x 10m netted area, the game was played in one half of the indoor hall, about 50mx40m. Each game was 12 overs with a max of 3 overs per bowler. Each batting pair faced 3 overs. A normal run between the wickets counted as 2, hitting the side wall or roof scored 1, boundaries behind the keeper scored 3, hitting the far wall was 4 or 6. Wides score 2 which are awarded to the batsman (ECB Indoor rules 13h).
Simon Philbrook was unable to play due to a damaged shoulder, so captaincy was delegated to Colin Clark. We lost the toss and were asked to bat. John Harvey and Jainish Parikah opened for the first 3 overs. The first over yielded 9 runs off Lewis. A good start.
The second over was not so good with John being caught behind by Guthrie and 4 runs from wides. The third over brought 7 runs for John, 4 for Jainish and 2 extras, giving totals 12 each for the loss of 1 wicket.
The next pair was Luke Stokes and Matt Harkness. They set about the RST bowlers with gusto and although there was only one long boundary there were plenty of quick singles, shots off the side wall and runs behind the keeper. Luke got 16 and Matt got 21 without the loss of a wicket.
Colin Clark and Wesley Masterton were the next pair. Their first over against Chris was very productive but in the 2nd and 3rd overs Guthrie and Matt's pace and a swinging ball proved to be more difficult. In their second over Colin's enthusiastic backing-up was met by a resolute "No" whilst he was in No Man's Land and the inevitable resulted. In the third over which grossed 12 runs, Wesley's attacking style and advance down wicket led to a stumping. So, 15 runs for Colin, 18 for Wesley but 2 wickets lost.
The final pair was Richard Holt and Bernard Lamprecht. John bowled one very slow, bamboozling over but managed to take 2 wickets and give away only one wide. In contrast, Lewis and Chris bowled with great pace and took one wicket each whilst conceding 15 runs including extras. Holty scored 4 and Bernard 13, but the loss of 4 late wickets would prove costly. PCC finished with 82 having lost 7 wickets.
RST's turn to bat got underway through Peter and Chris. They made a good start but not by the dint of good batting, although their wickets were kept intact, 22 extras given away by PCC. RST scored 38 in 3 overs but only 16 off the bat.
A different Chris, and Matt took the crease and set about John's bowling. 16 of the 4th over. 54 for 0 off 4 overs. Crikey. Something needed to be done. Enter the Man of the Moment – Wesley. Searing pace staunched the flow of runs; forced Colin to stand back a few metres and RST gave up 2 wickets for 4 runs. That's more like it.
Lewis and Guthrie arrived next and were subject to more PCC pressure from the bowling of Wes, Matt and John. RST could only manage 20 more runs for the loss of a wicket to Wes. Game on. PCC were 8 runs ahead.
The final pair, John and Carl needed to keep their cool and not lose wickets. PCC's Colin, Bernie and Wesley needed to keep their bowling tight and take wickets. Everyone played their part. Nerve racking stuff.
The final 3 overs yielded 15 runs and one wicket. RST ran out the victors by 7 runs.
A great start to the league. A really close match and let's hope we can triumph in the other matches.
If you would like to join the league, click HERE.
Keep in contact with The Thaiger by following our
Facebook page
.
Thai app will ease expat immigration woes and make 90 day reporting simple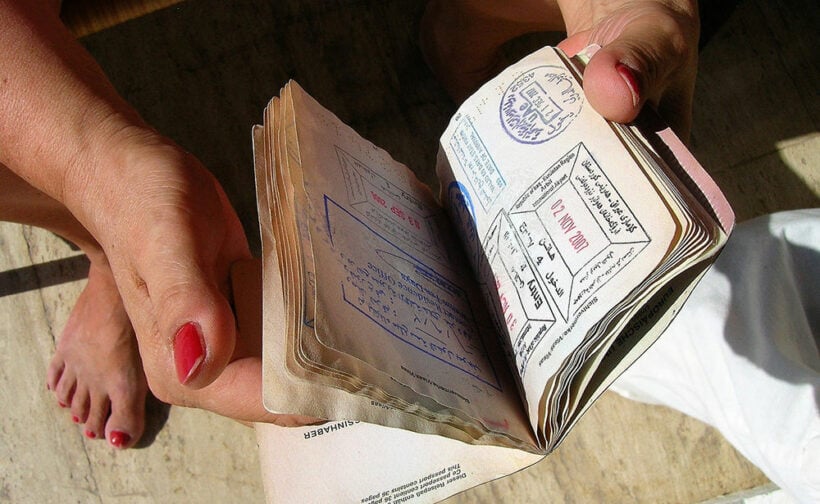 The "OSS Foreigner" app is coming, and you will be able to use it for 90 day reporting, according to the Secretary-General at the office of the PM.
Dr Kobsak Pootrakool says the planned app can be used for all immigration reporting, including 90 day reports, adding that typing in the required data and uploading a selfie will accomplish the same result as filling out paperwork at the local immigration office but without having to make the trip there.
Dr Kobsak has been given responsibility for sorting out the TM30 debate and says the immigration app, called OSS Foreigner, is nearly complete and should make all those who live and work in Thailand feel more welcome and make compliance easier and more convenient.
The TM30 form, and its companion, the TM28, have been a source of expat displeasure over the past five months since the immigration department decided to enforce a little-used 1979 law that required foreigners to report their whereabouts if they had stayed overnight at an address different from their registered address.
This latest move comes as part of a wider program to make Thai public services more efficient, with Dr Kobsak making the announcement while outlining plans for all Thai government departments to embrace digital technology by as early as 2022. Meanwhile, the Deputy PM Somkid Jatusripitak is championing a programme to improve Thai public services for both Thai citizens and foreigners.
"The government's new approach to IT and digital technology is designed to deliver a smarter, easier service as part of the Thailand 4.0 economic model."
SOURCE: The Pattaya News
Keep in contact with The Thaiger by following our
Facebook page
.
"Auf Wiedersehen" to overstaying German on Koh Samui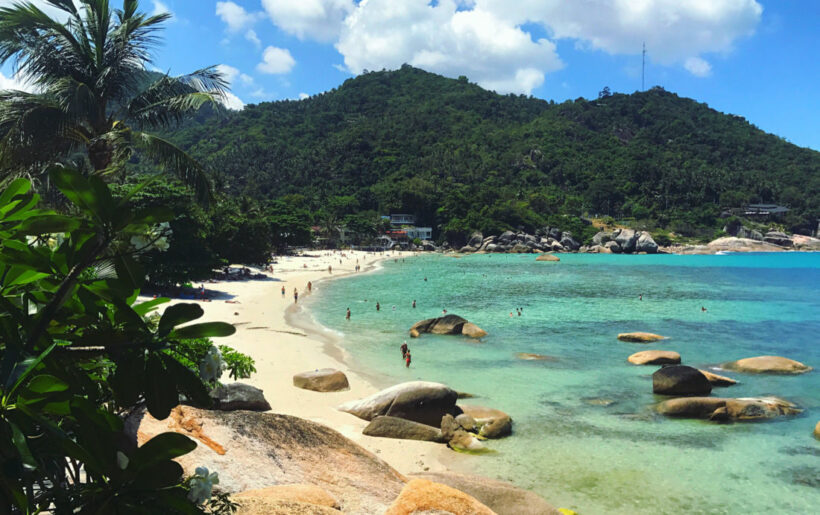 PHOTO: TripSavvy.com
A contingent of immigration and tourist police have arrested a 49 year old German who had overstayed his visa in the kingdom on Koh Samui for 14 days. He will likely be blacklisted from re-entering Thailand for a period following his overstay.
The man, identified only as Manfred L, was taken into custody near the Bo Phut market on the ring road that encircles the island.
Naew Na news agency, always the first with Immigration stories, says the arrest was in keeping with immigration policy and that the public could call 1178 to report violators. They published a picture of the arrested man with his face hidden by a graphic saying "bye".
We chose a pretty picture of Koh Samui instead.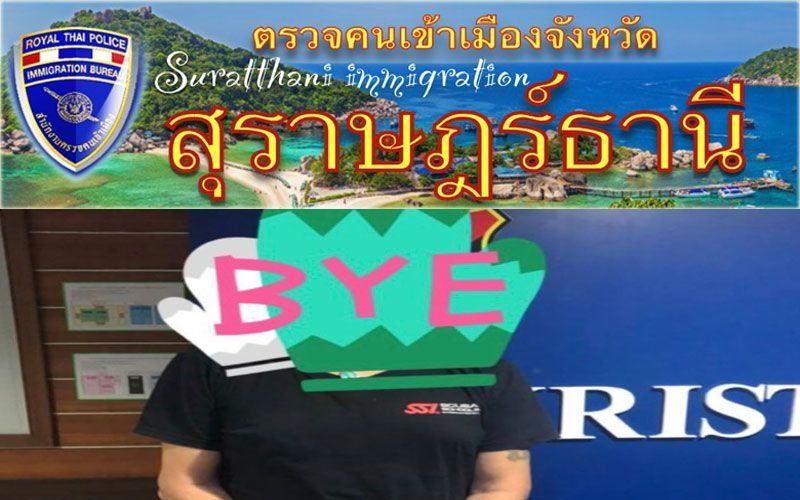 SOURCES: Naew Na News | Thai Visa
Keep in contact with The Thaiger by following our
Facebook page
.
Mandatory health insurance for 'Long Stay' visa starts October 31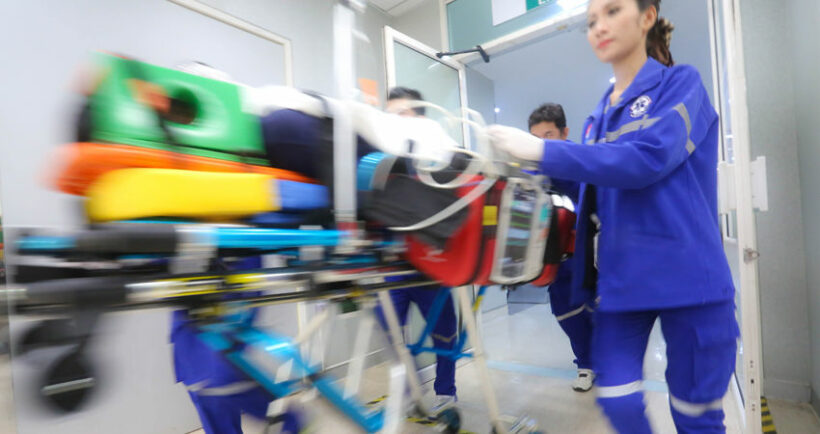 Foreigners applying for a Non O-A visa will be required to purchase health insurance from October 31, according to Thaivisa.
Non–Immigrant Visa "O-A" (Long Stay)
This type of visa may be issued to applicants aged 50 years and over who wish to stay in Thailand for a period of not exceeding 1 year without the intention of working. Holder of this type of visa is allowed to stay in Thailand for 1 year.
"The requirements, first mooted back in May, are now confirmed in a police order posted on the Immigration website. Applicants are required to have 40,000 baht outpatient coverage and 400,000 baht inpatient coverage."
According to the order, health insurance is not required for those applying for an extension of stay based on retirement and only applies to Non O-A visas. Non O-A visas are obtained from an embassy or consulate outside of Thailand. Full details of the new requirements can be found HERE.
As of yet, there is no information on the new insurance requirements on the Ministry of Foreign Affairs website and at the time of posting O-A visas are still being issued without insurance.
Thaivisa understands an official announcement is due to be made at a press conference in Bangkok later on Wednesday (9 October).
SOURCE: ThaiVisa
Keep in contact with The Thaiger by following our
Facebook page
.