Dawn Wells, "Mary Ann" from Glligan's Island, dies at 82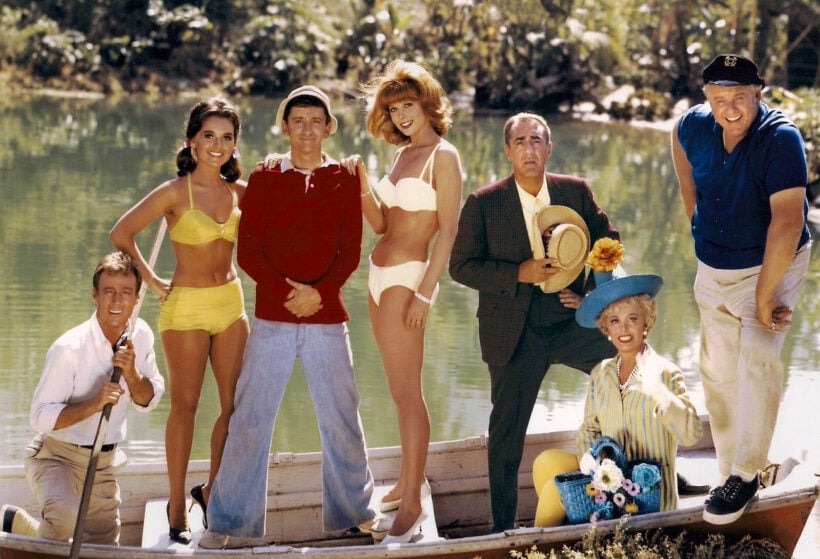 Dawn Wells, one of the castaways in Gilligan's Island, playing Mary Ann, has died in Los Angeles from Covid-19 complications. She was 82 years old. Her career lasted a lot longer than the fateful trip of the SS Minnow… the three hour tour!
Dawn was born in Reno, Nevada, and started a career in Hollywood where she appeared in TV shows including "77 Sunset Strip," "Maverick," "Bonanza," "The Joey Bishop Show" and "Hawaiian Eye." Her career kicked off in 1959. She starred in more than 150 TV shows, 7 motion pictures, and more than 60 productions on and off Broadway.
She was among over 300 actresses to audition for the part of "country girl-next-door" Mary Ann on Gilligan's Island, which ran from 1964 to 1967 with repeats going on until this day around the world. Beyond acting she was a producer, author, teacher, humanitarian, spokesperson, journalist and motivational speaker. She ran a number of charitable children's organisations and ran a Film Actors Boot Camp for 7 years in the US state of Idaho.
She was also an activist supporting The Elephant Sanctuary in the US. The sanctuary, founded in 1995, is the largest natural habitat refuge for African and Asian elephants.
But she also made it clear that her stint as part of the ensemble cast on Gilligan's Island was as lucrative as people think.
"A misconception is that we must be wealthy, rolling in the dough, because we got residuals. We didn't really get a dime. I think my salary was US$750 a week."
"Sherwood Schwartz, our producer, reportedly made $90 million on the reruns alone!"
Gilligan's Island was an unexpected hit and in honour of the 50th anniversary of the series, Wells released "A Guide To Life: What Would Mary Ann Do?". Her gingham dress and famous short shorts from the island series are currently on display in the lobby of The Hollywood Museum.
Tina Louise, 86, who played 'Ginger' the movie star, is the last surviving member of the cast that included Bob Denver as Gilligan, Alan Hale Jr. as the Skipper, Jim Backus and Natalie Schafer as wealthy Thurston and Lovey Howell and Russell Johnson as 'the Professor' (whose real name was Dr. Roy Hinkley… now you know for your next game of Trivial Pursuit. Also, if he was so damn smart, how come he couldn't figure out how to patch up the small hole in the SS Minnow?!?!).
Tina Louise said she was sad to learn of Dawn's passing…
"I will always remember her kindness to me. We shared in creating a cultural landmark that has continued to bring comfort and smiles to people during this difficult time. I hope that people will remember her the way that I do… always with a smile on her face."
Keep in contact with The Thaiger by following our Facebook page.
Never miss out on future posts by following The Thaiger.


Find more SE Asian News courtesy of The Thaiger.

Broke? Find employment in Southeast Asia with JobCute Thailand. Rich? Invest in real estate across Asia with FazWaz Property Group. Even book medical procedures worldwide with MyMediTravel, all powered by DB Ventures.

BTS are the Time Magazine Entertainer of the Year 2020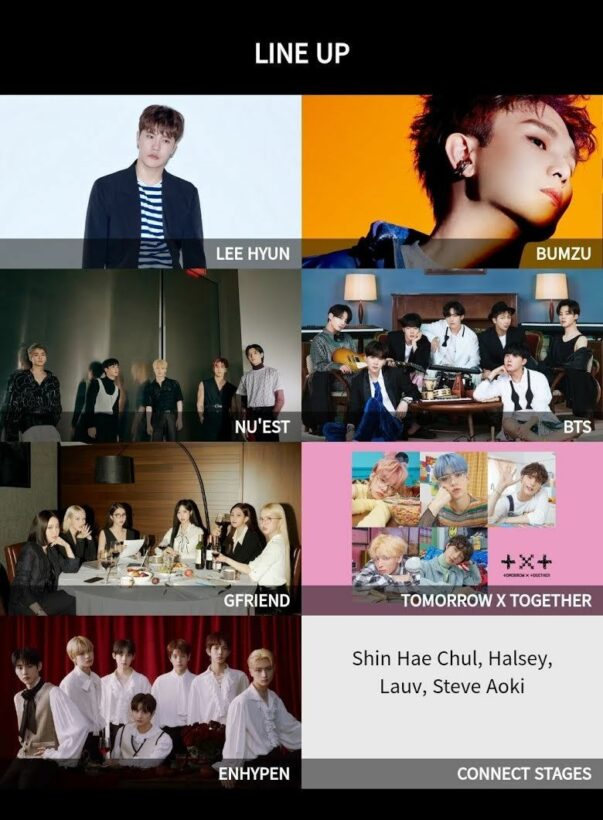 Music supergroup BTS has been named Entertainer of the Year by Time Magazine, capping another year ascending through the bamboo ceiling of the world's music industry. The South Korean K-Pop group, who debuted in 2013, has become the world's most popular band thanks their meaningful lyrics, themed albums, an army of adoring fans (who are actually called ARMY), positive messages and a broad scope in musical styles.
Time Magazine writer Raisa Bruner wrote in the BTS profile… "BTS isn't just the biggest K-pop act on the charts. They've become the biggest band in the world – full stop." BTS is RM, J-Hope, Suga, V, Jimin, Jin and Jungkook.
Last month, the 7 members earned the first major Grammy Award nomination for a K-Pop band, BTS had the summer bop of the year with the retro-styled "Dynamite", which was the band's first single to debut at No. 1 on the Billboard Hot 100 charts. Their recently released "Be" album is their 2nd to reach the No. 1 spot on the Billboard Hot 200 Album chart this year. In 2019 they scored 3 albums in a 12 month period to reach the No. 1 position, an accomplishment only ever achieved by another "boyband", The Beatles.
Over the past week the band had a clean sweep of all the major categories in all the different end of year Korean music award shows, a dominance never before seen in one of the most competitive music industries in the world. One member, Suga, has had to sit out their promotional activities over the past month following shoulder surgery. The other members explained that the injury has been a niggling problem for their fellow member since a car accident in the ear days of their training in Seoul.
The band have also risen to world fame on the back of their live performances which has included 2 sell-out world stadium tours. The band's live singing, stage presence and powerful concert performances have earned them credibility and accolades from the world's music industry.
"Dynamite" was their first all English track – most of their work is in Korean with smatterings of English – making their rise to fame in the west even more noteworthy.
BTS premiering their single "Black Swan" on the James Cordon Late Late Show.
Behind their slick videos and weaponising of social media platforms, the 7 members write and produce much of their material with 2 of the members inducted into the Korean Music Copyright Association. BTS have also been invited to join the US Recording Academy as part of the committee that selects the annual Grammy Awards winners.
"They did it (the Time award) in a year defined by setbacks, one in which the world hit pause and everyone struggled to maintain their connections."
Twitter said this week that BTS "Continues to Reign as Most Tweeted About Musicians" in the US for a 4th straight year.
BTS will perform later on tonight, US time, in a television special when Time magazine's Person of the Year will be announced.
Here's BTS singing "Dynamite" live during an NPR Tiny Desk session…
Keep in contact with The Thaiger by following our Facebook page.
Never miss out on future posts by following The Thaiger.
The BTS Law, South Korean parliament amends conscription law to allow Jin to stay with BTS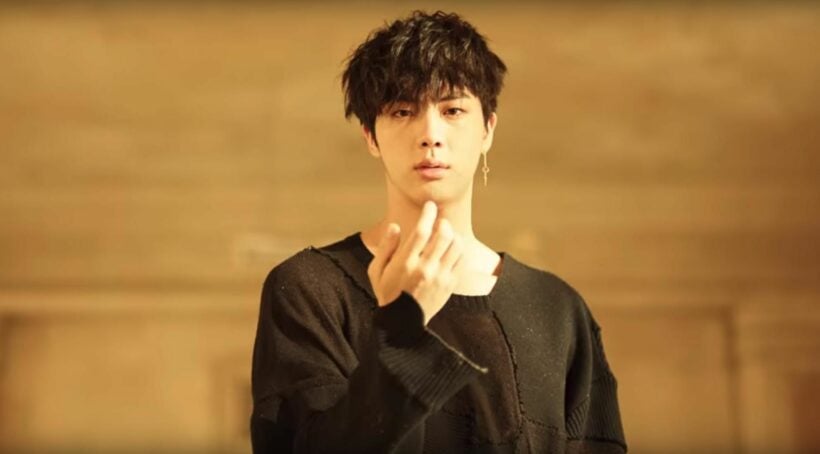 Many countries still have compulsory military conscription, where young men, usually, are enlisted to serve under their country's military services. Thailand has it, so does Singapore, Myanmar and Cambodia in our immediate sphere. So does South Korea. That's a problem for pop kings BTS.
Of course the 18 – 24 months becomes a disruption to your life and your career, but for men living in the countries with conscription it's just an expectation. But if you're part of the biggest and most successful pop band in the world at the moment being conscripted suddenly becomes a big deal.
And so it is for Kim Seok-jin, the oldest member of the South Korean mega pop outfit BTS, or Bangtan Sonyeondan. The oldest BTS member reaches the age of 28 today (by the way happy birthday Jin) and would have been expected to put his day of rehearsals and picking up music awards with the other members of BTS aside and enrol in the South Korean military.
Under the current South Korean laws for military conscription, all males, once they reach the age of 28, have to enlist for 20 – 24 months of service for the South Korean military. Remember, technically, South Korea is still at war with North Korea.
So able-bodied men in South Korea are required to enlist and serve 2 years of compulsory military service from the ages of 18 to 30.
In the past, when asked about the thorny issue of the military service interrupting the rise and rise of the BTS brand, Jin always humbly answered…
"As a Korean, it's natural. And some day, when duty calls, we'll be ready to respond and do our best. It's something all the members often talk about, and all of us plan to accept military service."
The other members of BTS have always echoed Jin's comments acknowledging the expectation that they would be, above all, young South Korean men and serve their time with the country's military.
Read more about BTS HERE.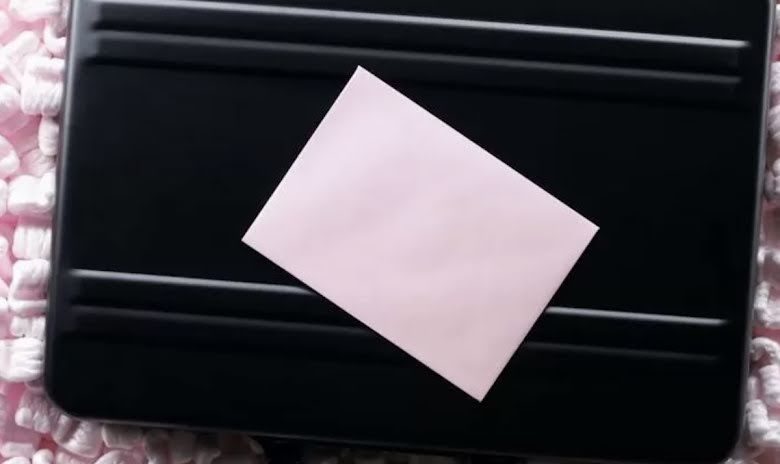 PHOTO: Jin with the rest of BTS – from the left: V, Suga, Jin, Jungkook, RM, Jimin and J-Hope.
But there's been exemptions in place for decades for sportspeople to dodge the military service but it didn't cover 'idols', the K-Pop superstars, no matter how big they were in Korea or, like BTS, around the world.
So the South Korean parliament has just passed an exemption which will allow Jin, and the other 6 members as they also notch up their birthdays, to defer their enlistment for 2 years. In Jin's case this means he will have another 2 years to work with BTS who, by all accounts, are still peaking in the world of pop music. Fans, universally, have opined that BTS is 7 members and would not be the same without Jin, or any other member for that matter.
The impact of BTS has been extraordinary, and has reached far beyond the shores of South Korea to become the biggest South Korean brand in the world… stand aside Samsung, Hyundai and LG. Just this week BTS has the #1 and #3 spot in the Billboard Hot 100 singles chart AND the #1 spot in the Hot 200 Album chart with their latest release 'Be', their second album release for a 'disrupted' 2020. Their 35-date, 17-venue stadium tour, set to tour the world from April this year, had to be shelved. It had already been sold out, in some cases, in minutes when tickets became available.
(BTS did mount an elaborate online concert which sold 913,000 tickets for the 2-day event in October, called 'BTS Map of the Soul ON:E'.)
BTS are the hottest ticket in town right now. So were South Korean politicians be responsible for putting and end to the BTS dream? And then there was the value to the South Korean economy of BTS as an economic engine for the country. The Hyundai Research Institute reported that BTS generates an estimated amount of 4 trillion Korean won (US$3.54 billion) as direct economic value to South Korea per year and 1.42 trillion won (US$1.26 billion) as added value per year.
More recently, the success of their first US Billboard Number 1 'Dynamite' has generated US$1.5 billion for the South Korean economy.
The amendment to the South Korean Military Service Act now states that if an artist has made a positive impact on South Korea's reputation, then they can defer their enlistment by 2 years. This delay, however, can only come on the recommendation of the cultural minister. This means that Jin can now wait until he is 30 to enrol into military service. Same goes for the other members of BTS, by invitation from the country's cultural minister.
Back in August, BTS released their first full-length English-language song, 'Dynamite' which has become the world's summer bop at a time we all needed an uplifting song. 'Dynamite1 debuted at Number on the US Billboard Hot 100 chart, which made BTS the first South Korean act to top the chart. It also became the fastest rising YouTube video clip ever uploaded, 101.1 million clicks in 24 hours.
'Dynamite' is also the band's first number one single in the US, although the group has already scored 4 Number 1 albums on the Billboard Hot 200 Album Chart, singing almost exclusively in Korean! In 2018/2018 they scored 3 consecutive Number 1 albums in the same 1 month period. The only other band to reach that record? The Beatles.
All this started talks in the South Korean parliament about creating a deferral for military service if the contributions to South Korea's global reputation was great enough. The amendment passed just in time.
In the BTS universe, Jin, aka. 'Third Guy From The Left', 'Car Door Guy' and 'World Wide Handsome', has also been the group's emotional glue, in-house cook and the oldest 'Hyung'. The role of the Hyung, the older brother, or elder person, is considered an important role in South Korean culture. And it's been a responsibility Jin has taken on seriously as part of the group since they started training in 2011 and then since their debut in June 2013.
BTS, and Jin, are likely relieved to have another 2 years to continue their journey into the annals of pop history, not only in South Korea, and Asia, but the rest of the world as well, including the white-washed US pop industry.
"Shining through the city with a little funk and soul, Light it up like dynamite"
BTS, put together a performance for the James Cordon Late Late Show of their latest hit, even recreating his host set for the shoot… and rented a jet!
Keep in contact with The Thaiger by following our Facebook page.
Never miss out on future posts by following The Thaiger.
Darth Vader actor David Prowse dies – May the force be with him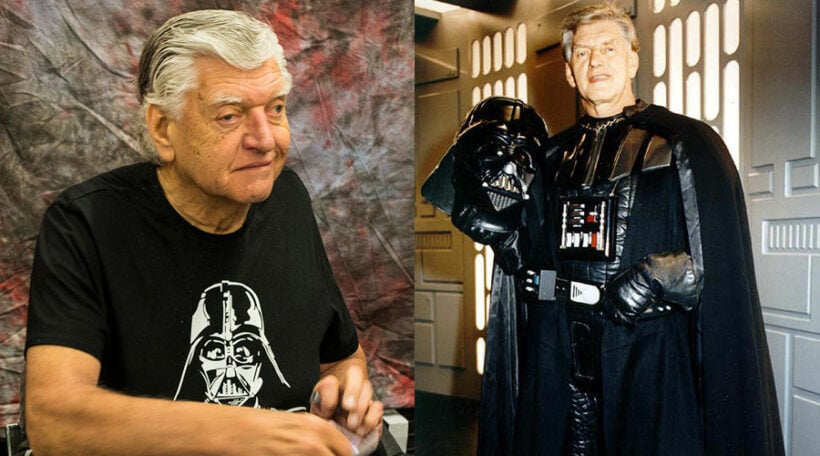 "…his swish with the black cape and his screen presence in the foreboding, shiny black high-tech exoskeleton won him a legion of fans."
Darth Vader has died… May the force be with him. The man who played the bad guy in the first Star Wars trilogy, British actor David Prowse, died at the age of 85 after a short illness.
American actor Mark Hamill, who played Darth Vader's son, Luke Skywalker, alongside with David and the initial cast of the epic saga, sent his condolences in a tweet.
"So sad to hear David Prowse has passed. He was a kind man & much more than Darth Vader."
"Actor-Husband-Father-Member of the Order of the British Empire-3 time British Weightlifting Champion & Safety Icon the Green Cross Code Man. He loved his fans as much as they loved him. #RIP"
Star Wars co-star, and fellow Brit, Anthony Daniels, who played the gold-plated and effusive C3PO in all but one of the 12 Star Wars instalments, paid tribute to Prowse's contribution to the saga.
"Dave's iconic figure dominated the finished film in '77 and has done so ever since."
David wore the ominous black suit and helmet to play the Star Wars villain Darth Vader although it was the American actor James Earl Jones who provided the character's voice in post-production. George Lucas felt that David's West Country English accent was "unsuitable for the part". The decision to replace David's voice caused a long-term rift between actor and director that eventually saw David cut out of official Star Wars publicity events. But his swish with the black cape and his screen presence in the foreboding shiny black high-tech exoskeleton won him a legion of fans.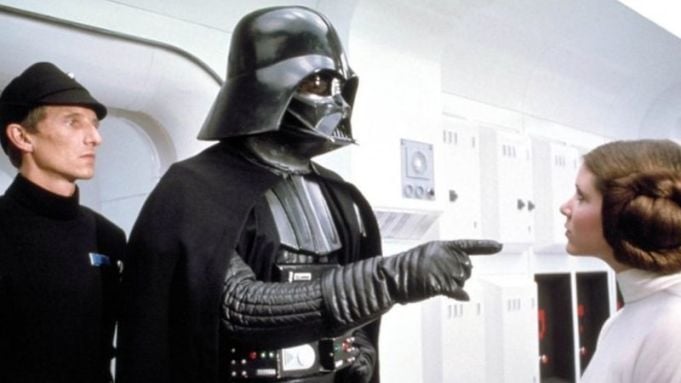 David's career as an actor spanned 50 years, but it was his role as the Sith Lord in Star Wars that brought him international fame and attention.
But it was his role as the "Green Cross Code Man" from a British road safety campaign that Prowse said he was most proud of. David was awarded an MBE, Member of the Most Excellent Order of the British Empire, in 2000 for that role.
David Prowse was born into a working class family and grew up in a council estate in Southmead, in southwestern England. He gained a scholarship to attend Bristol Grammar School. He had a passion for bodybuilding and was crowned British Weightlifting Champion several times in the 1960s. He became lifelong friends with actors Arnold Schwarzenegger in his weightlifting years.
His towering figure helped land him roles as monsters and villains in TV shows and films. He played the monster in "The Horror of Frankenstein" in 1970 and a bearded torturer in "Carry on Henry" in 1971. That same year he made an appearance as a bodyguard in Stanley Kubrick's dystopian film "A Clockwork Orange" in 1971. He went on to play Darth Vader in all three of the original "Star Wars" films, in 1977, 1980 and 1983.
With the success of Star Wars, Prowse became a regular on the fan circuit and attended conventions around the world for almost 40 years, but he was rumoured to have later fallen out with director Lucas and was banned from official events in 2010.
He published an autobiography, "Straight from the Force's Mouth," in 2011.
SOURCES: Reuters | CNN | BBC
Keep in contact with The Thaiger by following our Facebook page.
Never miss out on future posts by following The Thaiger.