2020's top 3 stories in Thailand… besides Covid-19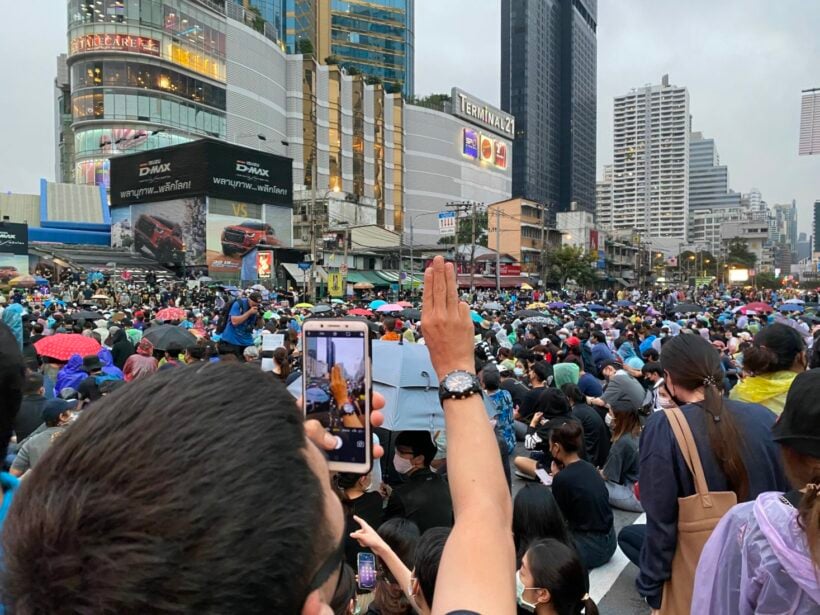 Covid-19 dominated headlines in 2020. Here's the other major stories in Thailand this year as rated by the Thaiger editorial team. We've also prepared a story rating the Top 10 stories as ranked by you, counting the number of clicks on the stories. You can watch that HERE.
February mass shooting
On February 8, a Royal Thai Army soldier shot and killed 30 people and injured 57 others. The gunman shot and killed his commander and other soldiers at the Surathampithak army camp in the Isaan province Nakhon Ratchasima. The gunman, Jakrapanth Thomma, then made his way to Korat's Terminal 21 shopping mall, firing shots at civilians. The gunman was eventually shot dead the next morning by members of a special forces division.
The motive of the killing is believed to have started with an argument between Jakrapanth and his base commander over paid commissions on a housing project. He also shot his commander.
Thai Airways bankruptcy and corruption
Thai Airways filed for bankruptcy protection in May, but not only is the national airline tackling 300 billion baht in losses, 20 people are suspected of corruption and mismanagement that led to massive losses. A long list of commissions and investigations continues into the national airline disgrace.
The airline's decision to buy 10 Airbus A340 aircraft for 100 billion baht in 2005 was catastrophic, and started a slow descent into accumulated losses. With the increase in maintenance costs, the airline lost money on all 10 airplanes. All but 1 of them have been decommissioned. A report this year stated that the airline lost money on every single flight the 4-engined 2-aisle jets took.
Deputy head of the commission investigating the airline, Saroj Nimaroen, says there's also evidence of excessive overtime pay for the airline's mechanics department.
The pandemic-induced travel restrictions only made matters worse. With no planes in the air, Thai Airways started business pop-ups on the ground. They opened a cafe at their Bangkok headquarters selling in-flight meals. The airline also started selling packages to use their flight simulator, which is typically only used for training pilots.
As 2020 ends there is suspicion that the national airline may never take to the skies again. If it does, it will be a humbled shell of its former self.
Where's Boss?
Red Bull heir Vorayuth "Boss" Yoovidhya has been on the run since 2017 and is wanted for reckless driving causing death. In 2012, the heir sped his Ferrari through Bangkok's Thong Lor area, allegedly running over and dragging the 47 year old police officer under his Ferrari for 100 metres, killing him.
Boss failed to appear in court after 8 legal summonses and fled Thailand in 2017 on his private jet, ditching the aircraft in Singapore. Since then, the media has reported sightings of Boss in London, Singapore and Hong Kong. Most recently, Boss is said to be in Dubai.
Charges against Boss were dropped in August, causing massive outrage. PM Prayut Chan-o-cha ordered an inquiry into the case which uncovered a trail of corruption and conspiracy. A number of police officers face legal action.
The charges against Boss were reinstated and an Interpol Red Notice was issued for his arrest in September this year. At the start of the new year, Boss will have 6 more years until he is free from being formerly charged. Thai police still claim they do not know where he is. Get ready for the media, again, tracking him down and snapping some new photos (we admit, we're sick of using the same 6 photos of him).
Pro-democracy movement
Thailand's pro-democracy movement, calling on government and monarchy reform, has grown and gained international attention. People in Thailand are now familiar with the 3 finger salute, a symbol of resistance borrowed from the movie "The Hunger Games".
The movement started in July with a large protest held by the student-led group Free Youth at Bangkok's Democracy Monument. Large gatherings were still prohibited under the State of Emergency order imposed to combat the coronavirus. Some protest leaders were charged for violating the order.
The movement continued to grow and the protesters started openly speaking out against the monarchy, a subject considered taboo in Thai society and could potentially lead to arrest. In mid-October, pro-democracy demonstrators gathered at Bangkok's Democracy Monument and marched to the Government House where they planned to set up "camp" for a few days to put pressure on PM Prayut Chan-o-cha to resign.
The protest route happened to be the same day and the same route as a royal motorcade, causing complications and a mostly verbal clashes with royal supporters. 3 protesters were charged for allegedly attempting to "harm the HM the Queen's liberty" during the motorcade and can face up to life in prison if found guilty.
The rally at the Government House was broken up at 4am when the prime minister imposed a State of Emergency order in the city banning gatherings of more than 5 people. Some protesters were arrested for allegedly breaking the newly-imposed order.
Despite the order, the protests continued. Police deployed water cannon trucks at a following rally. Some say the liquid was laced with tear gas. Daily protests followed drawing crowds of hundreds and thousands.
Last month, protesters rallied outside the Thai Parliament building in Bangkok which had been blocked off by concrete barriers. Police in riot gear and gas masks used high pressure water cannons and tear gas against pro-democracy protesters who attempted to remove the barrier.
A number of activists now face charges for allegedly violating Thailand's draconian lèse majesté law which carries a maximum punishment of 15 years in prison for insulting or defaming the Thai Monarchy.
As of the end of 2020, PM Prayut Chan-o-cha shows no signs of resigning, his fragile coalition is standing firm and there has been no formal concession to any of the protester's demands.
Keep in contact with The Thaiger by following our Facebook page.
Never miss out on future posts by following The Thaiger.
PM instructs Samut Sakhon officials to check employers are not hiring illegal workers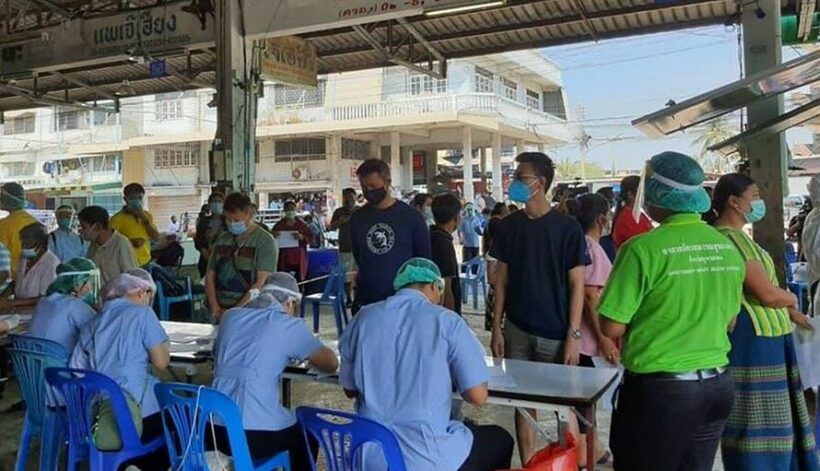 With the number of Covid-19 infections among migrant workers in Samut Sakhon failing to go down, the PM has instructed officials to make sure companies are not still hiring illegal workers. Prayut Chan-o-cha spoke to deputy governor Surasak Pholyangsong by video conference from Government House yesterday.
The central province of Samut Sakhon is considered the epicentre of Thailand's second wave of Covid-19, following an outbreak at a fish market last month. The resurgence is linked to migrant workers who were smuggled into the Kingdom illegally, bypassing health checks and the mandatory quarantine requirement. Samut Sakhon's own governor, Veerasak Vijitsaengsri, has tested positive for the virus and remains under hospital care.
According to a Bangkok Post report, the PM has acknowledged the work carried out by provincial officials since then, which includes active tracing and testing, health screening, closing "high-risk" venues and preparing field hospitals for quarantine and treatment. In yesterday's call, he instructed Surasak to ramp up travel restrictions within the province and implement measures to prevent more illegal migrants from entering.
Although Surasak has announced the re-opening of the seafood market on January 27, Public Health Minister Anutin Charnvirakul has sounded a note of caution, saying officials must guarantee that the facility is completely Covid-free. He adds that once the situation improves in the 28 "strictly controlled" areas, restrictions can be eased.
The government's Covid-19 task force continues to monitor the situation in neighbouring countries, noting with concern the escalating cases in places like Malaysia. The Centre for Covid-19 Situation Administration is calling on all Thai citizens living near border areas to be vigilant and check for illegal border crossings. All migrant workers are required to undergo Covid-19 tests and provide details of their travel history.
In other news, the president of the Association of Entertainment Professionals is pleading for government assistance on behalf of entertainment venues and business operators affected by Covid-19 restrictions and closure orders. Khathawut Thongthai has called on Natthaphol Nakpanich, secretary-general of the National Security Council, to provide debt relief and soft loans. He is also requesting permission for venues in provinces that have gone 28 days without a local case to be allowed to re-open and for concerts to be given the go-ahead in these provinces.
SOURCE: Bangkok Post
Keep in contact with The Thaiger by following our Facebook page.
Never miss out on future posts by following The Thaiger.
Covid-19 tests are not required for visa extensions – Phuket Immigration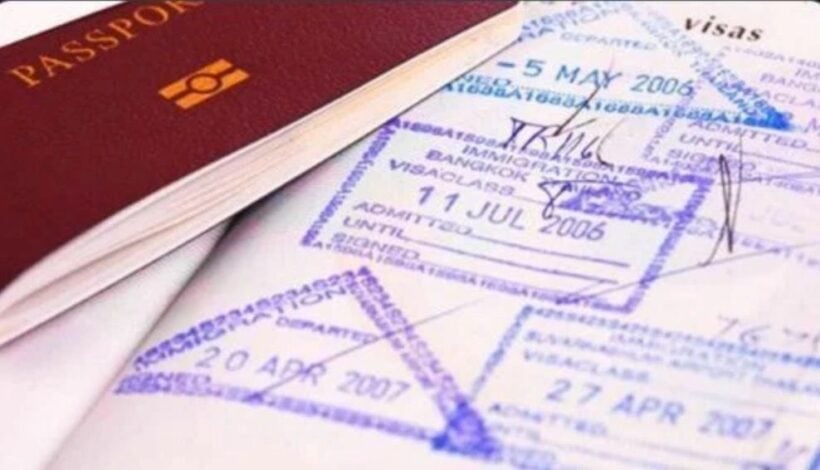 No… you don't need a Covid-19 test to extend your visa or apply for a work permit, according to Phuket Immigration. While multiple Covid-19 tests are required for people arriving in Thailand and undergoing quarantine, foreigners who have been in the country do not need to be tested.
The local immigration deputy chief Nareuwat Putthawiro spoke with Phuket News, debunking some rumours that were shared on social media saying Covid-19 tests could soon be required when extending visas or applying for work permits.
"We do not require any medical documents for an application to renew a visa, because there are few foreigners' movements outside Phuket. Most of them live and work in Phuket, and have done so before the new wave of Covid-19… So they do not have to worry about it. Everything is still the same."
Medical exams are required for most work permit applicants. The exams include a brief screening and a blood test for syphilis. At the moment, a Covid-19 test is not required for work permit applicants, although it certainly could be in the future.
"We have not received any notices about Covid-19 requirements for processing applications to renew visas. If we do receive any such orders, we will let the public know."
SOURCE: Phuket News
Catch up with the latest daily "Thailand News Today" here on The Thaiger.
Keep in contact with The Thaiger by following our Facebook page.
Never miss out on future posts by following The Thaiger.
Record number of tourism firms quitting Covid-ravaged sector for good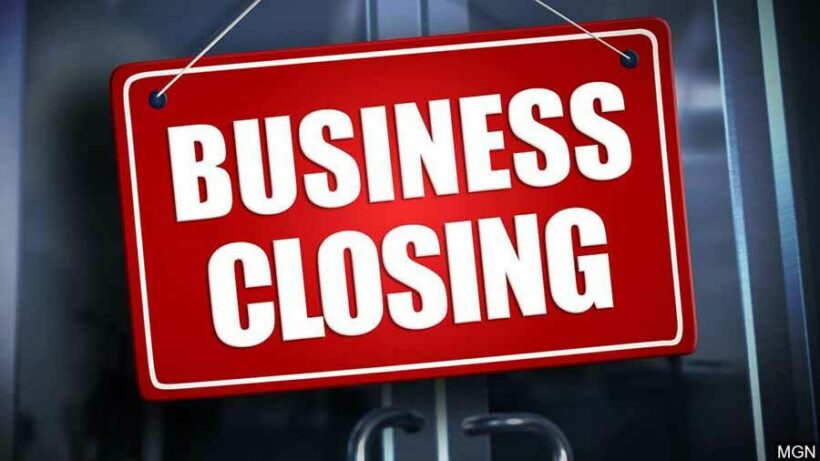 As the devastating economic effects of Covid-19 restrictions persist, a record number of Thai tourism operators are quitting the sector for good. The number of tourism firms surrendering their licences peaked last month, and around 70% of outbound agents have shut up shop indefinitely. The final nail in their collective coffin has been the Covid-19 resurgence, which originated in a seafood market in the central province of Samut Sakhon and has now spread to over 60 provinces.
The president of the Thai Travel Agents Association says around 10% of outbound tour operators have returned their licences to the Tourism Department. Suthiphong Pheunphiphop says 2,598 tourism operators have left the sector for good, unable to survive having no international tourists for nearly a year now. He says the last quarter of 2020 saw the highest number of companies de-registering, at 765. Of those, 293 quit last month.
Suthiphong says domestic tourism may pick up again by April, but this depends on how effective the government is at bringing the second wave of the virus under control. He adds that with the arrival of spring in many parts of the world in the coming months, global infections may fall, but it's still a waiting game.
"Operators have to wait and see how things turn out in June The outlook for the outbound market is the most difficult to predict as the industry faces highly uncertain factors such as vaccine efficacy and policies in each destination to allow the flow of tourists."
The TTAA says that in 2019, 11 million Thai tourists spent 430 billion baht on overseas trips. Last year, that plummeted to 1 million spending 50 billion baht. The association has postponed the Thai International Travel Fair, which was due to take place in February. It is now scheduled for August 26 – 29.
According to a Bangkok Post report, the Tourism Minister Phiphat Ratchakitprakarn will meet Labour Minister Suchart Chomklin this week, in order to discuss a co-payment scheme to protect those employed in the tourism industry. It's understood the proposal is to subsidise 50% of monthly salaries, up to a maximum of 7,500 baht per employee.
SOURCE: Bangkok Post
Keep in contact with The Thaiger by following our Facebook page.
Never miss out on future posts by following The Thaiger.