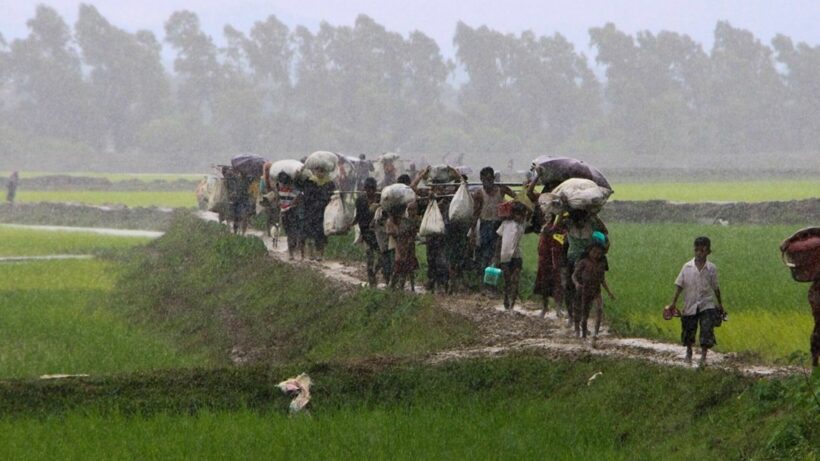 The UN is urging Myanmar's military leaders to allow unimpeded access to more than 3 million people who need life-saving aid. Martin Griffiths, the UN humanitarian chief, says since the February 1 coup, the numbers of those at-risk of losing their lives will only rise. The ongoing violence has not showed signs of slowing, and Griffiths says if a peaceful resolution doesn't materialise, then more bloodshed will occur.
A UN appeal has only seen less than half of the US$385 million raised with Griffiths urging donors to respond. Last Monday marked the 1st anniversary of the 2020 democratic elections in Myanmar, which were deemed "free and fair" by domestic and international observers. However, Aung San Suu Kyi's National League for Democracy was ousted in a coup after winning the elections, which saw the party gaining around 80% of the elected seats in the upper and lower houses of parliaments. Suu Kyi, a Nobel laureate and other NLD leaders were arrested as the military generals cited alleged evidence in their reasons for staging a coup. The military rejected the election results and claimed the vote was fraudulent.
The Army said they would take control for 12 months under emergency powers granted to them in the country's constitution, which was cobbled together by the generals to ensure they never lost control of the country. 1 year later, the junta is still in control and the situation is worsening.
UN spokesman Stephane Dujarric, says the UN is "gravely concerned about the intensifying violence in Myanmar" and again urges unimpeded humanitarian access. Recently, the UN Security Council held a closed-door meeting on Myanmar at Britan's request as the similarities between the situation now are mirroring those that happened 4 years ago when crimes against humanity were evident against Myanmar's Rohingya Muslim minority.
Since Suu Kyi's ousting, Myanmar has seen peaceful demonstrations against the junta evolving into low-level insurgency in many urban areas after security forces used deadly force against the protesters. And, on September 7, the National Unity Government, which was created by elected legislators who were barred from taking their seats after the coup, has called for a nationwide uprising.
That call, has sparked fears of an all-out civil war, with an UN special envoy echoing those fears. Now, reports of soldiers conducting "clearing operations" in Chin state are reminiscent of the 2017 "clearing operations" that saw widespread rapes, villages burned down, and 700,000 Rohingya Muslims fleeing to neighbouring Bangladesh.