Russian model becomes Queen of Malaysia after marrying Muslim king

Oksana Voevodina, is now the 'first lady' of Malaysia following the wedding to Malaysia's monarch Muhammad V of Kelantan. She married the king in a royal wedding ceremony in Moscow after reportedly converting to Islam earlier this year.
The beauty queen rose to fame when she was crowned Miss Moscow back in 2015 at the age of 22. Oksana – who has worked as a model in China and Thailand, and has posed in revealing pictures – is 24 years younger than the king.
The Malaysian monarch is known as Yang di-Pertuan Agong and is referred to as 'Your Majesty' – his full name is Tengku Muhammad Faris Petra ibni Tengku Ismail Petra.
The ceremony took place on November 22 in a concert hall in the upscale Moscow suburb of Barvikha.
"I think that the man must be the head of the family and of course shall not earn less than a woman," keeping within tenets of the Muslim religion.
The wedding was alcohol-free and all food was halal.
The 49-year-old king was dressed in Malaysian national clothes, and the bride wore a glittering white wedding gown. She took the Muslim name Rihana and a picture of her in a hijab was posted on Twitter.
It's believed the former beauty queen converted to Islam earlier this year. Little is known about Oksana apart from her victory in the Miss Moscow contest three years ago.
She is believed to be a graduate from the Faculty of Business at the elite Plekhanov Russian University of Economics. Her father Andrey Gorbatenko is an orthopaedic surgeon from Rostov-on-Don believed to be in his late 50s.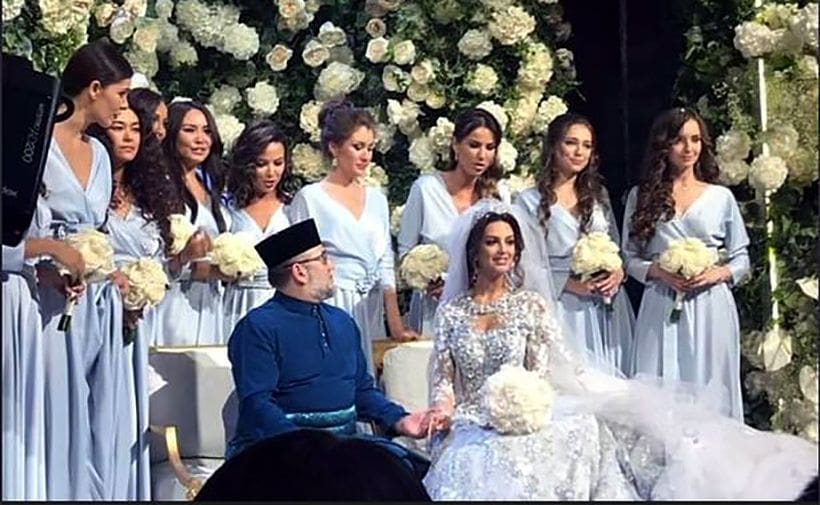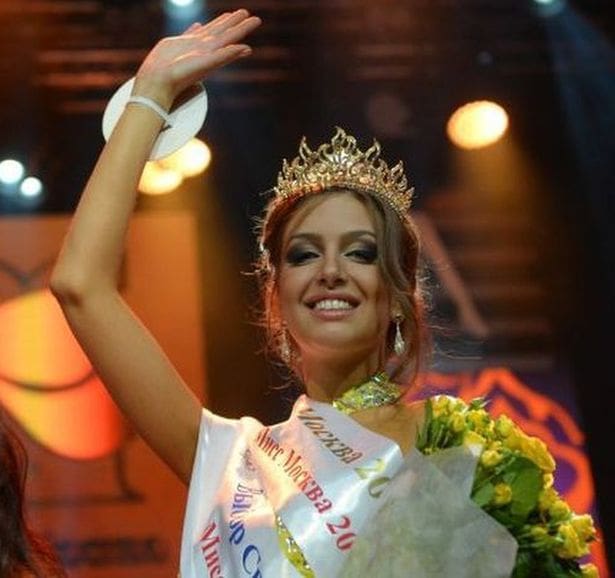 BTS sweeps first night of Asian Music Awards

BTS did not attend the first night of the 2018 Mnet Asian Music Awards, but the group's presence was still felt, as its team swept four awards at the event. The AMAs are being spread across three events in three countries this year.
Held Monday at Dongdaemun Design Plaza in Seoul, the first part of the three-day event saw awards being presented to rookie artists who had debuted recently, which was why BTS did not attend.
The event also recognised the efforts of those behind K-pop groups, including those who have worked with BTS.
The best choreographer award went to Son Sung-deuk, an in-house choreographer and performance director at Big Hit Entertainment, while Pdogg, chief producer at Big Hit Entertainment, was named best producer. Both have worked with BTS since the group's debut in 2013.
Art director and production designer MU:E won best art director for her work in BTS' Billboard-charting hit "Fake Love" released in May.
BTS also celebrates surpassing 10 million album sales since their debut, just in South Korea: BTS marks 10 million albums sold since debut. The band has also scored two Number One albums on the Billboard Top 200 this year and started to penetrate the US music market.
BTS perform at the American Music Awards 2017
Bang Si-hyuk, the founder and CEO of Big Hit Entertainment, was named this year's best executive producer. He was credited for "bringing up BTS with an outstanding capacity."
Meanwhile, the designer for the septet's Love Yourself: Tear album, HuskyFox, was recently nominated for best recording package at the upcoming 61st Annual Grammy Awards.
Although absent from Monday's ceremony, BTS is attending the second and third award events held in Japan and Hong Kong tomorrow (Wednesday) and Friday.
Australian officials urge Thai authorities to release Hakeem AlAraibi

"FIFA, world soccer's ruling body, is also calling on the Thai authorities to allow for the return of AlAraibi to Australia at "the earliest possible moment".
Australia's Foreign Minister Marise Payne is urging Thai authorities to release a footballer who holds a refugee status in Australia and who has been detained in Bangkok for nearly two weeks.
Hakeem AlAraibi, a former member of Bahrain's national soccer team who has been critical of the country's government, was arrested in Thailand on November 27 based on an Interpol notice issued at Bahrain's request.
AlAraibi was convicted of vandalising a police station in Bahrain and sentenced to 10 years in prison in absentia. He has denied any wrongdoing.
"Australia is concerned by the ongoing detention of Mr. Hakeem Ali AlAraibi and calls for his immediate return to Australia," Payne said in a statement published on the ministry's website.
"Returning Mr. AlAraibi to Bahrain, from where he fled, would contravene his rights under international human rights law."
At a court hearing on Friday, AlAraibi was served with a formal arrest warrant, which could pave the way for a possible extradition to Bahrain.
Read more from Channel News Asia HERE.
New Thai 1,000 baht note wins international award

The first new Thai 1,000 baht banknotes, featuring the image of His Majesty King Maha Vajiralongkorn, has won The Best New Banknote Award at the High Security Printing Asia 2018 international conference held in Hanoi, Vietnam.
The banknote was awarded for its unique printing technology using the optically variable magnetic ink (OVMI), the first of its kind for Thai banknotes which creates three-dimensional moving patterns and switching colours when observing from different angles.
It was named the Best New Banknote at the three-day High Security Printing Asia 2018 forum in Hanoi that ended on Wednesday, according to the Bank of Thailand's announcement on Friday.