E-visas available from February 2019. China first country.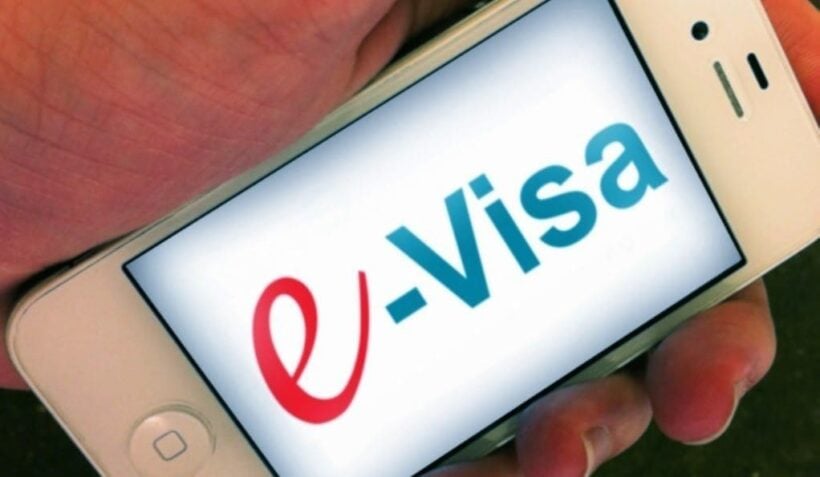 The Consular Affairs department is launching a new e-visa service from February 2019. It will initially available in China and then expand to other countries over a period of three years.
Kasikornbank Bank is co-operating with the Consular Affairs unit to handle the e-payments,


.
The service will be available from February 15, 2019 and, initially, for residents of Beijing only. The service will spread to other Chinese capitals later, according to the Bangkok Post.
Other countries will follow quickly after – the UK in March, France in April.
Within three years the Department says that all Thai embassies and Consular Generals will be offering the service.




 China has been chosen to launch service as it remains the most populous group of international foreigners needing visas to enter the Kingdom.
Under the plans no visa stamp will be required in the tourist passport as they would have already been alerted by email, once their e-visa was approved. The information would be automatically sent to the Immigration Department for processing when the traveler arrives in Thailand.
It's anticipated, on arrival, that a biometric scan or robotic entry and validation system will be used.


Looking to jettison some items before jetsetting away or chartering a yacht? Look no further than Thaiger Classifieds where you can find and post items, work, property and more for free.

Read more headlines, reports & breaking news in Thailand. Or catch up on your Thailand news.

Thaiger Radio News – Wednesday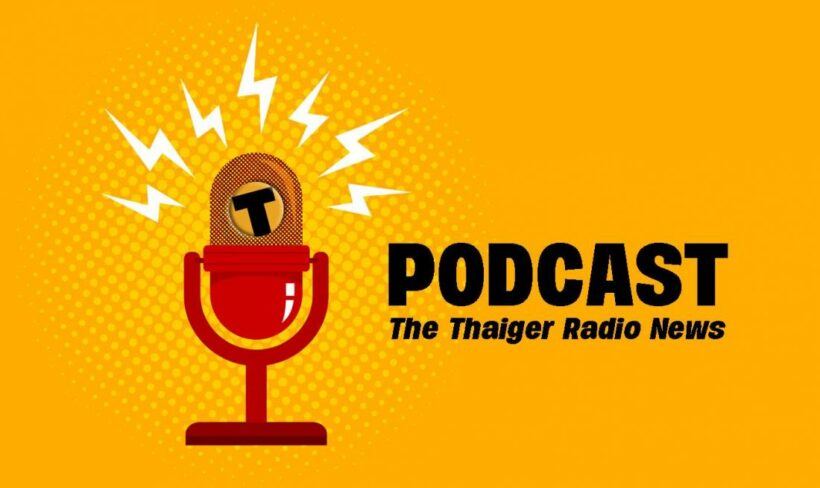 Toxic free school lunches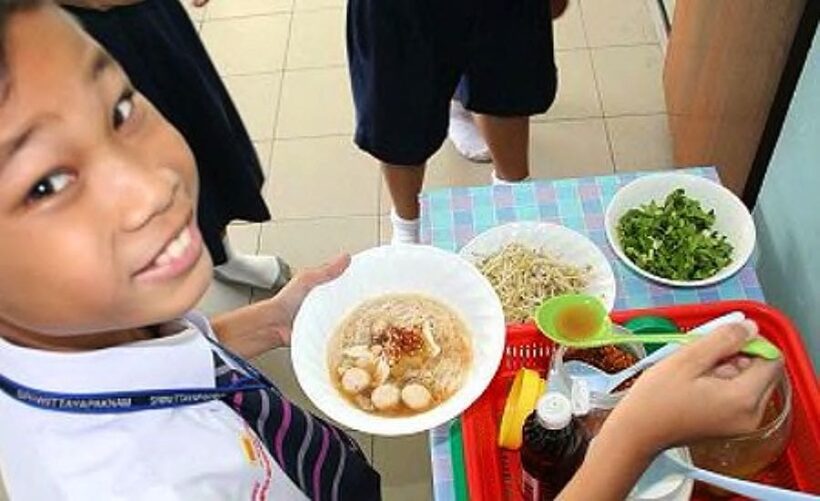 "Meat balls and sausages used in student lunches were also found to be contaminated with borax and formalin."
A major study has been released researching contaminants in vegetables used in the state-sponsored school lunch program. You'd hope that the lunches were fresh and nutritious, right?
Instead, they were dangerous.
Vegetables and fruits found in lunches for students under the government's free lunch program are almost 100 percent contaminated with pesticides and 99 percent of the urine samples from students and teachers in four provinces were tested with organophosphate, a deadly toxic pesticide that can attack the nervous system.
The alarming findings were the result of a research jointly conducted by Thai Education Foundation, Thai Health Promotion Foundation, Field Alliance of Chiangmai University and Greenpeace Thailand between July 2017-October 2018 on student lunches in 55 schools in Chiang Mai, Pathum Thani, Sakon Nakhon and Phang-nga provinces.
Vegetables, widely used in student lunches which were tested, include carrot, cabbage, Chinese cabbage, kale, long bean and tomato.  However, only two types of chemicals were tested – organophosphate and pyrethrum because organophosphate are widely used in insecticides for fruits and vegetables.
Thai PBS reports the the Thai Education Foundation secretary-general Marut Jatikate said that the most alarming findings appear to be the organophosphate residue found in 99 percent of the 436 urine samples from students and teachers in the four provinces.
Organophosphate poisoning symptoms include increased saliva and tear production, diarrhea, vomiting, small pupils, sweating, muscle tremors and confusion.
He said that the tests this time focused on two chemicals – organophosphate and pyrethrum – but they should have covered more toxic chemicals.
Nevertheless, he said findings from this research would be sent to the schools and parents of students in order that they would change the menu of student lunches but switching from mass-produced vegetables and fruits to organic vegetables and fruits which should be safer.
Besides the unsafe fruits and vegetables, Mr Marut said meat, meat balls and sausages used in student lunches were also found to be contaminated with borax and formalin.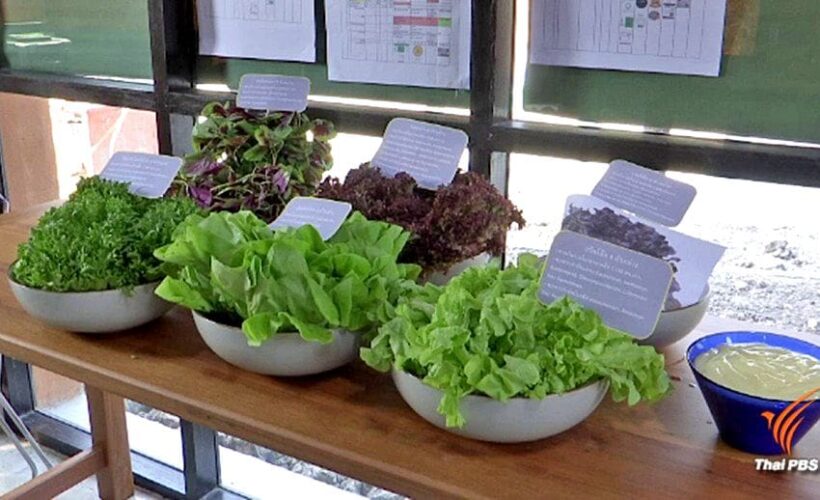 ORIGINAL STORY: Thai PBS
Testimony continues during poaching trial of Premchai Karnasutra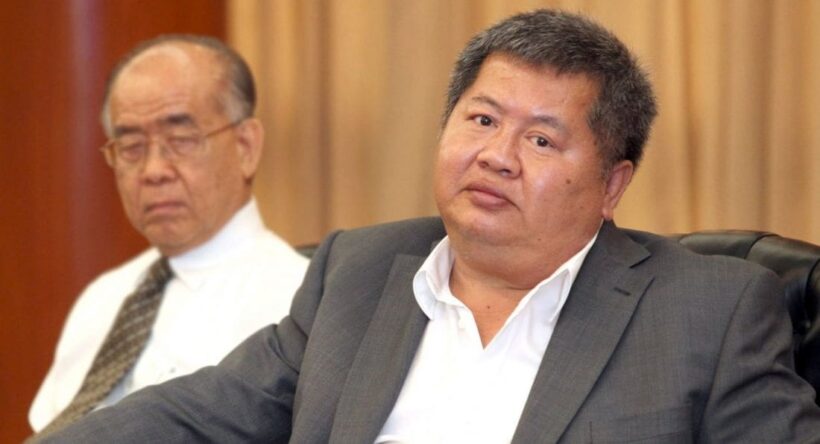 PHOTOS: The Nation
The provincial court in Kanchanaburi's Thong Pha Phum district heard testimony from three policemen yesterday. This was the seventh prosecution-witness session in the "black leopard" trial for alleged poaching against Italian-Thai construction tycoon Premchai Karnasuta and three associates.
With the court having set aside 10 sessions for the prosecution witnesses to take the stand, 15 witnesses had testified in the previous six sessions, leaving 17 to testify in the remaining four sessions finishing on  Thursday this week, and then again on December 18. After that, 17 defence witnesses will testify during six sessions from December 19-21 and December 25-27.
Premchai, president of listed construction giant Italian-Thai Development, was arrested and charged with poaching in Thungyai Naresuan Wildlife Sanctuary in February, along with three associates – Yong Dodkrua, Thanee Thummat and Nathee Riamsaen.
Six allegations, including illegally carrying firearms in public, hunting protected wildlife, and poaching inside the wildlife reserve, have been laid against Premchai, while Thanee, Yong and Nathee are facing eight, seven and five allegations, respectively.
Thanee, Yong and Nathee were present along with their lawyers for yesterday's seventh prosecution-witness session, but Premchai didn't attend.
As per the court's approval of his request for absence from the prosecution's witness hearings, Premchai will not attend the court until the defence-witness hearings commence.

STORY: The Nation