Myanmar court jails Australian publisher for 13 years over drugs charges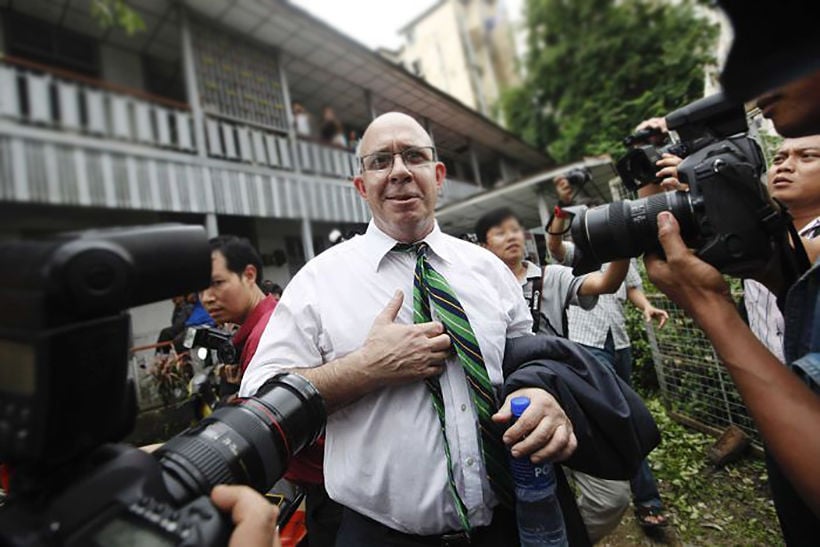 PHOTO: Soe Zeya Tun
A Myanmar court yesterday sentenced 60 year old Australian media publisher Ross Dunkley to 13 years in jail after a police raid uncovered a stash of drugs at his home in Yangon in 2018.
Ross has extensive links with the media industry across Southeast Asia, co-founding the English language newspaper The Myanmar Times when Myanmar was still in the tight grip of a military dictatorship. Arguably, not a lot has changed despite the facade of a democratic make-over. Ross also used to be co-owner of Cambodia's Phnom Penh Post.
Police arrested him, his business partner John McKenzie and seven Burmese nationals during a June 2018 raid on his home. Officers say they found a stash of crystal methamphetamine (ice), methamphetamine pills (yaba), three opium 'cakes', marijuana and a small amount of heroin, according to AFP.
Two people working as domestic helpers were later released.
Judge Myint Myint Maw announced the sentence at Yangon's Western District court yesterday.
"Ross Dunkley and John McKenzie are sentenced to 13 years."
Mr. Dunkley "appeared shaken and declined to speak to reporters" as he was led away.
Five Burmese women, also on trial broke down in tears as they were each sentenced to 11 years. All defendants had denied the charges and it is not yet clear if any will appeal.
The raid on Mr. Dunkley's home was the second run-in with Burmese authorities. In 2011 he was sentenced to a month in prison for the assault of a woman at a Yangon nightclub.
Myanmar is now believed to be the largest producer of methamphetamine in the world in a shadowy, multi-billion-dollar industry, concentrated in the lawless Shan state that borders Thailand and Laos, aka. The Golden Triangle.
SOURCE: The ASEAN Post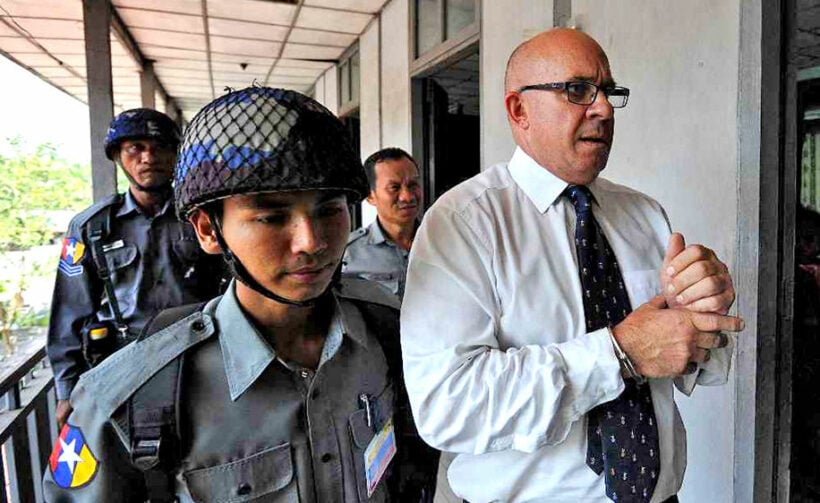 PHOTO: AFP, via The ASEAN Post
Myanmar's death toll from landslides and floods reaches 59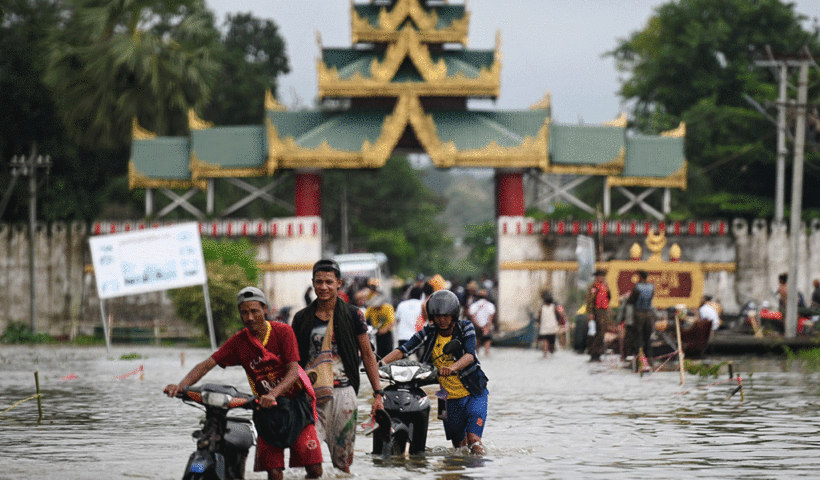 Vast regions of south and sout-eastern Myanmar are inundated with floodwaters that have already forced more than 80,000 to flee their homes. The death toll from a massive landslide has now hit 59.
Rescue and recovery teams have worked right through the weekend, with additional downpours and deep mud hindering progress as the stench of decaying bodies worsened.
There are currently more than 80,000 people sheltering at evacuation sites across the country, according to the UN Office for Humanitarian Affairs.
Rescuers say they have found more victims from Friday morning's deadly landslide when it flattened 27 homes in Mon village of Ye Pyar Kone. The Bago, Tanintharyi, and Karen states and adjoining regions have also been badly hit, leaving emergency responders stretched as the government tries to mobilise the army in the difficult conditions.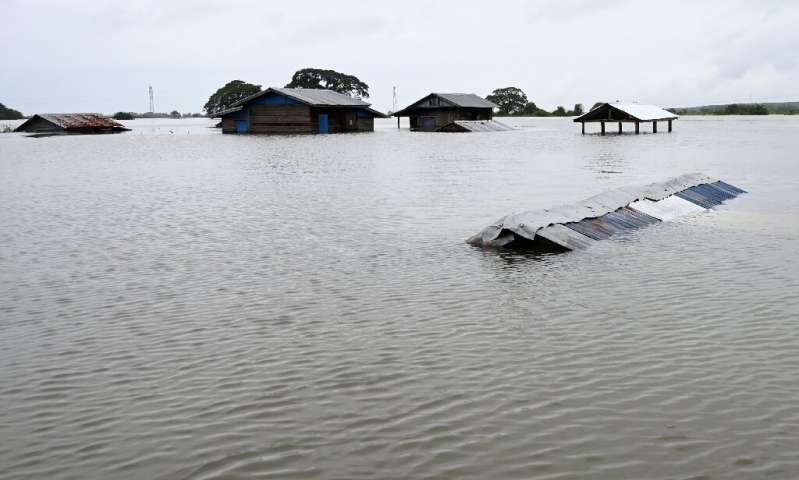 Thailand's longest wooden bridge under threat of collapse after rains soak west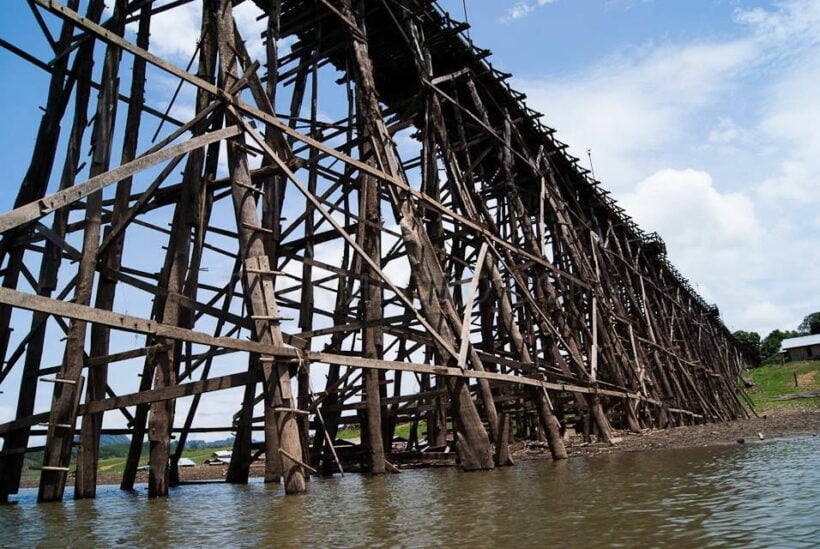 The famous Mon (Uttamanusorn) Bridge in Kanchanaburi in Thailand's west, the country's longest wooden bridge, is being watched around the clock by the Thai army for fear that it may collapse under the force of strong currents in the Songkalia River and a huge amount of debris which is piling up against the bridge's superstructure.
Uttamanusorn Bridge (Thai: สะพานอุตตมานุสรณ์; lit: 'Uttama Memorial Bridge') or commonly known as Mon Bridge(สะพานมอญ; Burmese: ဒဒန်ဆု) and Wooden Mon Bridge (สะพานไม้มอญ) is a wooden footbridge in Tambon Nong Lu, Sangkhla Buri District, northwest of Kanchanaburi Province, Thailand. It spans the Songaria River.
Using motor boats, troops and volunteers have been trying to remove the debris, mostly tree branches and logs, being washed out of the jungle and restricting the flow of water under the bridge.
Thai PBS reports that Colonel Saratvuth Chaisith, commander of the 29th infantry regiment based in the western province of Kanchanaburi, explained that the pressure of the water will increase and could force the wooden bridge to collapse, as in similar incident on July 28, 2013 when the midsection of the bridge collapsed.
Heavy rain has been falling in the Tanasserim mountain range area, bordering Myanmar, for more than two weeks, sending runoff from swollen streams into the Songkalia and Runtee rivers, said the colonel, adding that his troops are on standby to help the ethnic Mon people in Ban Sanaefong and Ban Koh Satoeng in Tambon Laiwo, Sangkhla Buri district, which are the localities most vulnerable to flooding.
Located in Sangkhla Buri district of Kanchanaburi province, the Mon Bridge is a famous tourist attraction for both Thais and foreigners.
SOURCE: Thai PBS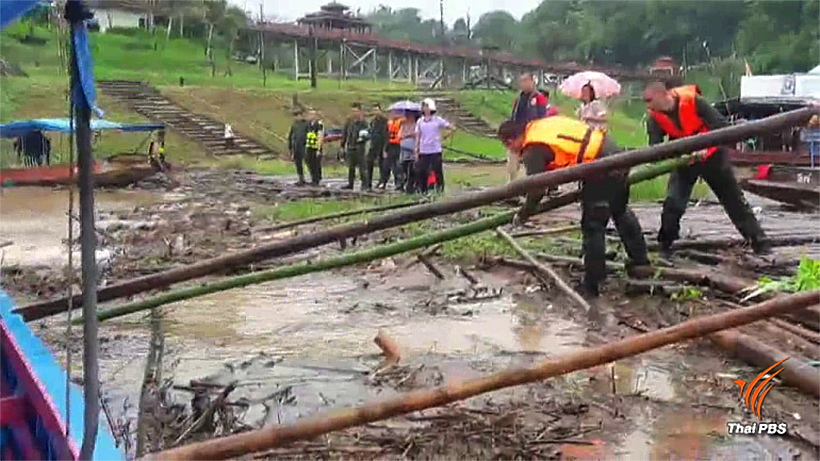 Myanmar flood toll reaches 51 – 4,000 houses submerged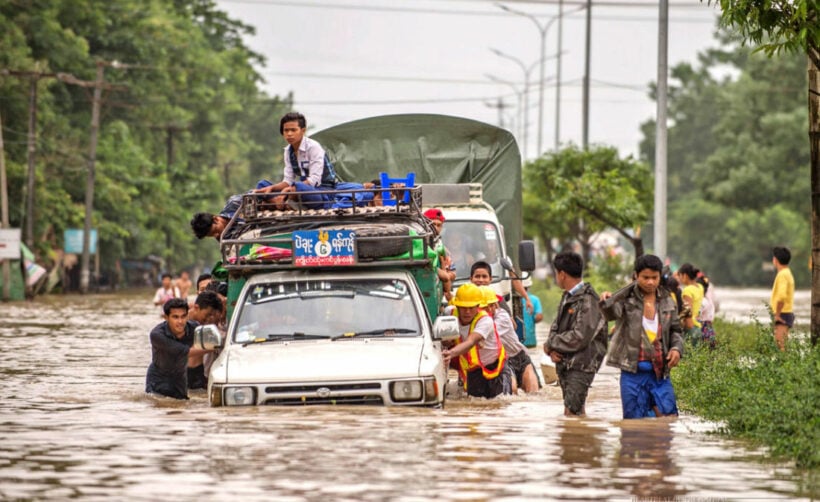 PHOTOS: Myanmar Times
Burmese troops have been deployed to flood-hit parts of Myanmar to help with relief efforts after rising flood waters have left thousands stranded, mostly in the southern parts of the country. The death toll from the landslide has jumped to 51.
This year's monsoonal floods have tested the government's ability to respond after a the fatal landslides on Friday in southeastern Mon state. That was then followed up with deluges that submerged houses, displacing thousands.
Heavy rains pounded other parts of Mon, Karen and Kachin states, flooding roads, destroying bridges and forcing families to flee by boat. Pictures from the region show residents swimming away or bundling their possessions onto small boats and rowing to higher ground.
Floodwaters have submerged more than 4,000 houses in the state and displaced more than 25,000 residents who have sought shelter in monasteries and pagodas, according to state-owned Global New Light of Myanmar.
Around 89,000 people have been displaced by floods in recent weeks, although many have since been able to return home, according to the UN's Office for the Coordination of Humanitarian Affairs.
SOURCE: AFP/Thai PBS