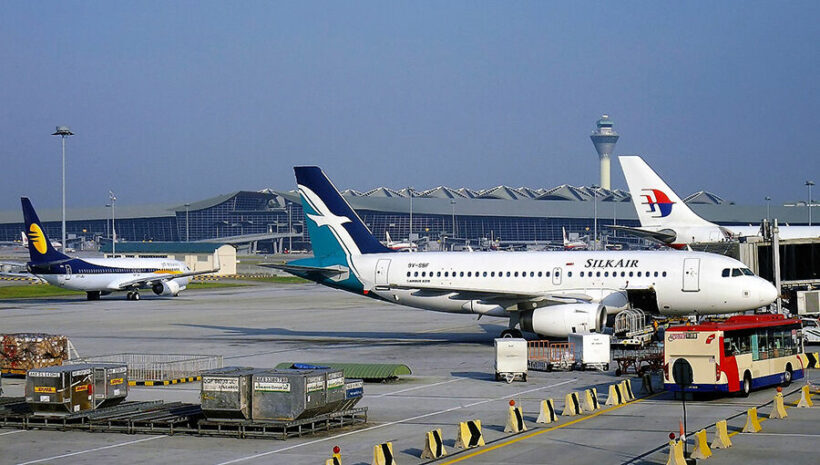 From November 29, vaccinated passengers can fly between Kuala Lumpur International Airport and Singapore's Changi Airport, without having to quarantine. Bloomberg confirms that both countries have agreed a travel bubble arrangement for what is one of the world's busiest air corridors. It's understood the agreement could also be extended to land crossings in the near future.
Vaccinated travellers will not be subject to home isolation or quarantine, but will still need to submit negative Covid-19 tests, according to a joint statement from both leaders yesterday. Singaporean PM Lee Hsien Loong hopes the move will help revive the economies of both nations.
"Singapore and Malaysia enjoy deep, warm, and multi-faceted relations. This will help revive our economies, restore our people-to-people ties, and strengthen our bilateral relationship."
According to the Bloomberg report, Singaporeans make up the bulk of Malaysia's foreign tourists, accounting for around 10 million in 2019. That figure plunged to just 1.5 million last year. In 2019, around 1.2 million tourists visited Singapore from Malaysia, dropping to under 154,000 last year.
Singapore has already introduced vaccinated travel lanes for a number of countries, including the UK, Germany, and the US. Following the recent partial re-opening of Australia, visitors from Down Under can now also enter the city-state without quarantine.
Yesterday's announcement is the first travel bubble arrangement for Malaysia, which only allowed interstate travel to resume last month. The government is taking a cautious approach to re-opening and is piloting a sandbox scheme similar to Thailand's on the island of Langkawi. PM Ismail Sabri Yaakob says a vaccinated travel lane with Singapore will allow the country to continue a gradual and safe re-opening.
"The VTL will allow travel as our 2 countries gradually re-open our borders responsibly, by balancing the need to recover our economies while ensuring the safety and health of our peoples from Covid-19."
SOURCE: Bloomberg