Phuket
Mövenpick Resort & Spa Karon Beach adopts a gibbon from Phuket's Rehabilitation Centre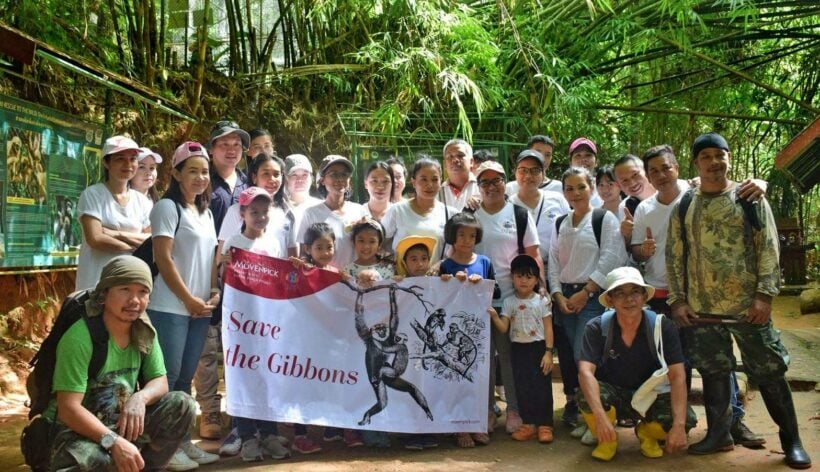 Mövenpick Resort & Spa Karon Beach Phuket continues its ongoing CSR efforts within Phuket's community by recently adopting a gibbon from Phuket's Gibbon Rehabilitation Centre.
On Saturday, August 11, the resort's Green Team visited the Rehabilitation Centre to provide financial support to the foundation. During the visit, the team was introduced to Arya, a seven year old female gibbon born at the centre. Arya's parents died when she was very young and could not have survived if not for the care of the volunteers and the other gibbons at the foundation.
Founded in 1992, the humble sanctuary located in Pak Lok has been taking care of gibbons ever since.
Through the adoption program, little Arya will be well taken care of for the next five years as donations cover the cost of food, medicines and any other needs she may have in the future.
This activity is in line with other CSR projects the resort has been working on, such as when 20 children from the SOS Children's Village Phuket were invited to the resort to "be our guests" and spend a day on the resort grounds to have fun and discover different jobs related to hospitality.
More recently, the resort is working on its Kilo of Kindness global charity campaign, where guests and locals are invited to donate a kilo of school and food supplies that will be distributed to charities selected by participating resorts. Mövenpick Resort & Spa Karon Beach Phuket is working with SOS Children's Village Phuket throughout this charity drive, which will be held from September 1-15 this year for the fourth consecutive year.