Woman badly injured in Rayong car accident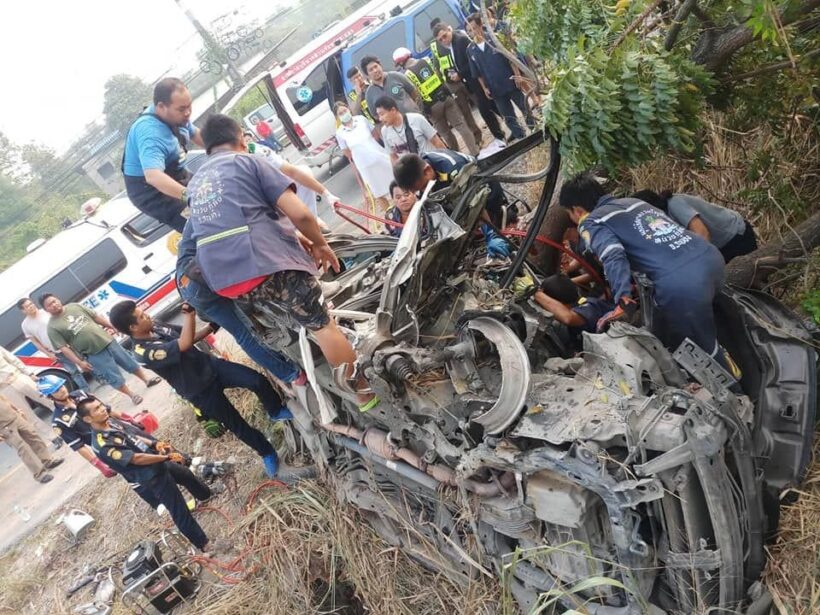 PHOTOS: สื่อสาร 01 / Siam Rayong Rescue Foundation
Rescue workers took two hours to free a woman from a car following a road incident in Rayong south east of Bangkok.
The Siam Rayong Rescue Foundation has reported that they were notified of the incident in Rayong city at 7am this morning.
Rescue workers arrived to find a car overturned after colliding at speed with a tree on the side of the road.
Rescue workers used four set of hydraulic cutters to free the injured passengers from the car. One woman suffered two broken legs and was rushed to a nearby hospital.
Looking at the wreckage it is a wonder no one was killed.









Read more headlines, reports & breaking news in Thailand. Or catch up on your Thailand news.
Air pollution: Cabinet asked to allocate 6 billion baht to help buy sugarcane harvesters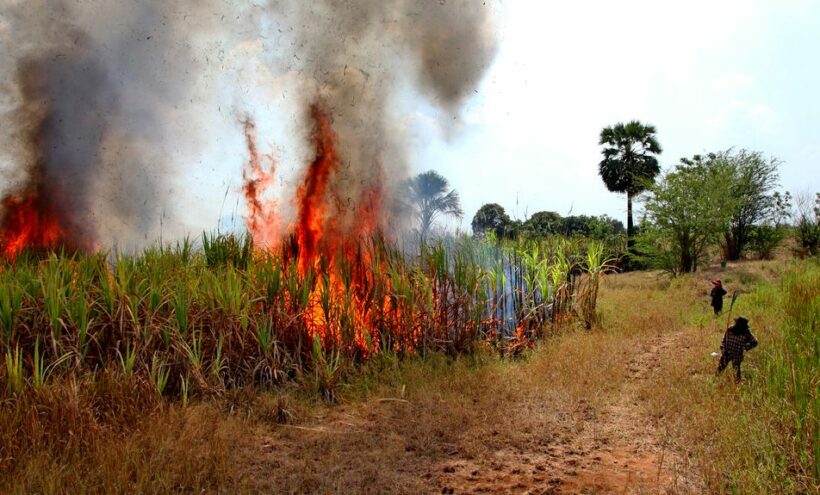 Thailand's Finance Ministry was asking cabinet for approval of a 6 billion baht budget to help the government tackle the northern and north-eastern smog and air-pollution problems.
The funds would be distributed by the state-run Bank of Agriculture and Agricultural Cooperatives to help farmer cooperatives and farming communities to buy sugarcane harvesting machines.
BAAC manager Mr. Apirom Sookprasert says that sugarcane farmers are unable to afford the machines themselves so, in several provinces, many of them are resorting to burning the cane stubs to prepare for the next harvest.
But the practice has two downsides – the smoke then wafts south-west in the prevailing winds to affect populated areas and that the practice reduces the quality of the harvest and, thus, the value.
Mr. Apirom says that, if approved, farmer cooperatives and community enterprises will be able to contact the BAAC to apply for loans to purchase the harvesters and avoid the burn-offs. They say that at least one sugar miller will be acting as the guarantor.
The bank will charge an interest rate of 4%, half of which will be subsidised by the government for the first three years.
Farmers, who are members of cooperatives or community enterprises will be able to hire the harvesters from their organisations as a step towards reducing the smog caused by cane burning.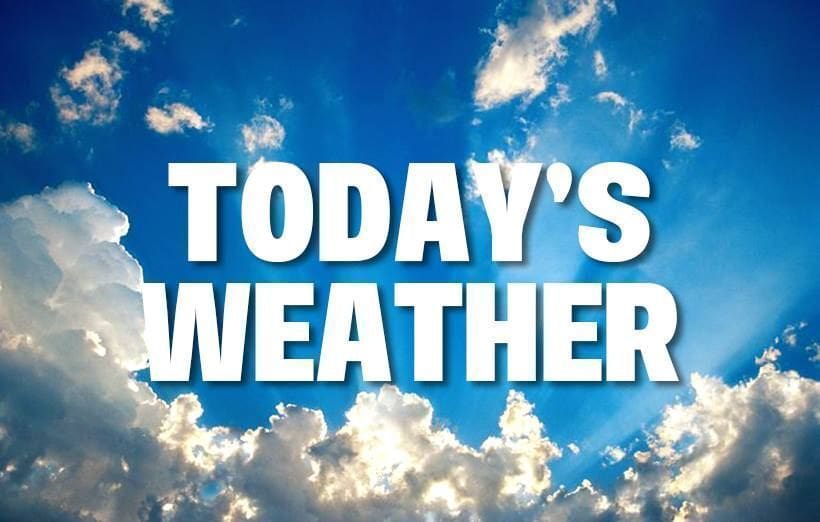 Bangkok
Generally clear. High 32ºC. Winds S at 15 to 25 km/h.


Phuket
Generally clear. High 31ºC. Winds SW at 10 to 15 km/h.


Chiang Mai
Generally clear. High 34ºC. Winds SW at 10 to 15 km/h.


Pattaya
Morning thunderstorms. High 31ºC. Winds SSW at 15 to 25 km/h. Chance of rain 80%.

Hua Hin
Generally clear. High 32ºC. Winds SSE at 15 to 30 km/h.


Ko Samui
Partly cloudy. High 25ºC. Winds ESE at 10 to 15 km/h.


Summer scorcher heading our way – winter was 'unusually' warm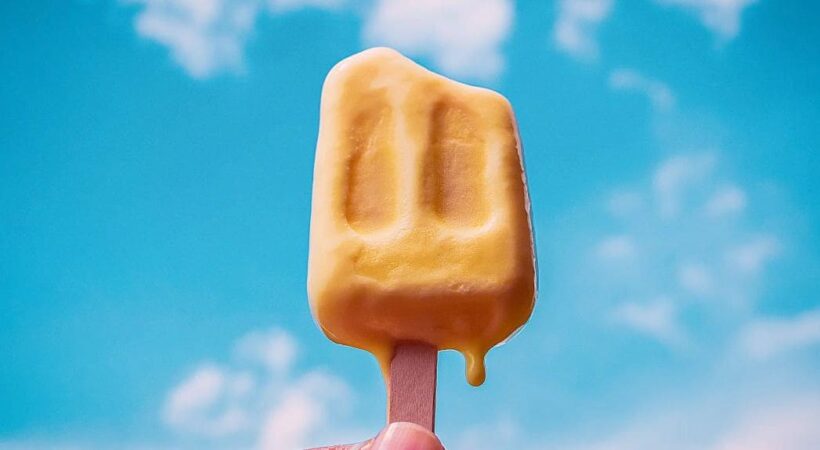 "Thailand's summer starts this Thursday."
The Thai Meteorological Department is forecasting "an extraordinarily hot and arid summer" for Thailand from this Thursday, the official start of Thailand's summer – the HOT season (Thailand leaps from a cool winter straight into its local summer season).
Seven provinces in the North and western regions are expecting extreme heat between 40-44C.
Phuwieng Prakhammintara, the Meteorological Department director-general says that summer will officially begin in Thailand on February 21, and the climate in every part of the country would become very hot and arid during the following months until the rainy season arrives in May.
Phuwieng warned that people in Thailand's north would have to endure unusually hot weather in March and April this year, as the temperature could soar to over 40 degrees Celsius for several days – hotter than last year's increases of around 1-2 degrees C.
He singled out Mae Hong Son, Lampang, Uttaradit, Sukhothai, Tak, Nakhon Sawan, and Kanchanaburi saying they will likely face extreme heat up to 44C during the height of summer.
Earlier this month, the Meteorological Department's Climatological Centre forecast that the average maximum temperature this summer in the upper part of the country could reach 35 to 37 degrees Celsius, which would be higher than both the long-term mean temperature during this time of the year of 35.3 degrees and the previous year's 34.2C.
According to the temperature record during this winter, it was found that the country was warmer than average, especially in the Central Region and the Bangkok metropolitan area, which experienced only a few cold days.
"Bangkok experienced 22 days of very hot weather of 32 degrees Celsius, which is even higher than this month's maximum temperature average. There were 11 days in January when the days were extraordinarily hotter than average."
The Climatological Centre explained that the unusual climate pattern in Thailand and the Asia Pacific region during this summer was partly a result of the influence from the active El Nino in the Pacific Ocean, which contributed to hotter and drier climate on the western part of the Pacific.
SOURCE: The Nation