Two lawyers killed in alleged hit and run – Surin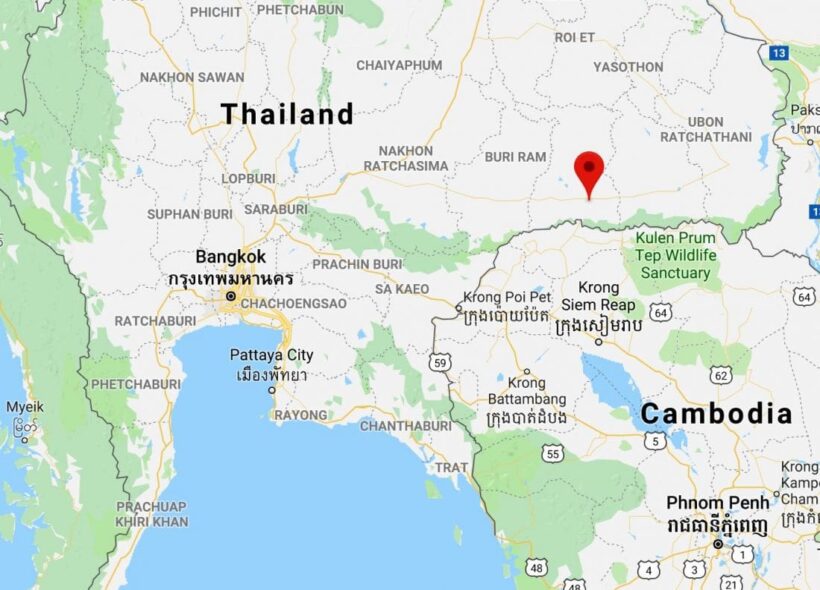 Police say a road incident where two lawyers were killed and the driver injured in Surin province's Sangkha district, might have been a hit and run.
Duangthip Hangchaidee and Issara Charoenpittaya were killed and their driver 30 year old driver Napat Plobmuang was injured in yesterday's accident on the main road in Ban Nong Yoh village, Tambon Takong.
Duangthip's body was found on the road and the two others were still in the car that hit a roadside tree.
Witnesses say they saw the sedan hit from behind by another vehicle, causing it to lose control and career into the tree.
Female lawyer Duangthip was hurled out of the car in the impact and a third car ploughed into her, dragging her a further 30 metres down the road, according to police. The two other vehicles fled the scene.
Police said the three victims were lawyers from Bangkok and were on their way to attend a court trial in Ubon Ratchathani.
Police were late yesterday still trying to identify the owners of the two other vehicles.
SOURCE: The Nation


Read more headlines, reports & breaking news in Thailand. Or catch up on your Thailand news.
Driver killed and 10 Burmese workers injured in Tak crash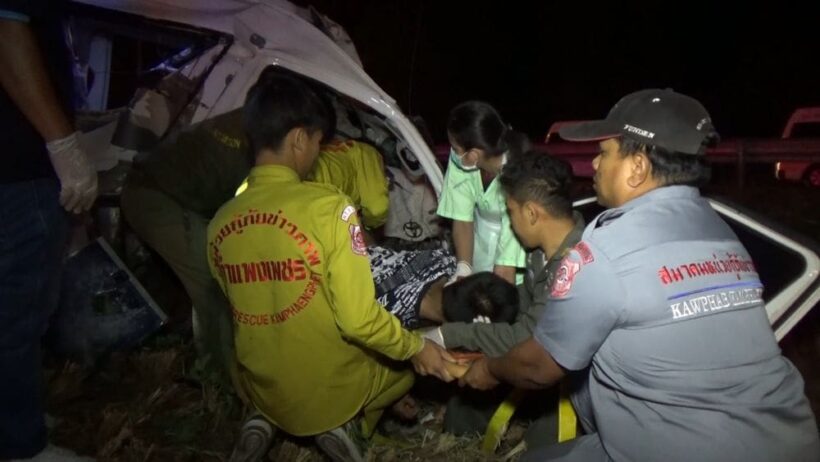 by Pipat Jongmeekwamsook
A van driver has been killed and 10 migrant workers injured after the passenger van careered into a roadside ditch and hit a tree in Khamphaeng Phet in Thailand's central west today.
The 27 year old van driver was killed and 10 Burmese workers were injured when their vehicle crashed in Khamphaeng Phet's Kosamphee Nakhon district early this morning (Thursday).
Police believe the driver, Thongpoon Chanachan, fell asleep at the wheel and died instantly in the collision. He was taking the migrant workers from Bangkok to renew their visa in Tak.
Rescue workers found the Toyota van with the wrecked front section stuck to the toppled tree when they arrived at the scene on Phaholyothin Highway at 4.30am.
They had to use heavy equipment to extract two of the injured passengers from the wreckage. The other slightly injured passengers told police that they left Bangkok at 10.30pm on Wednesday to renew their visa in Tak's Mae Sot district, on the border with Myanmar. All the passengers were asleep when the crash happened.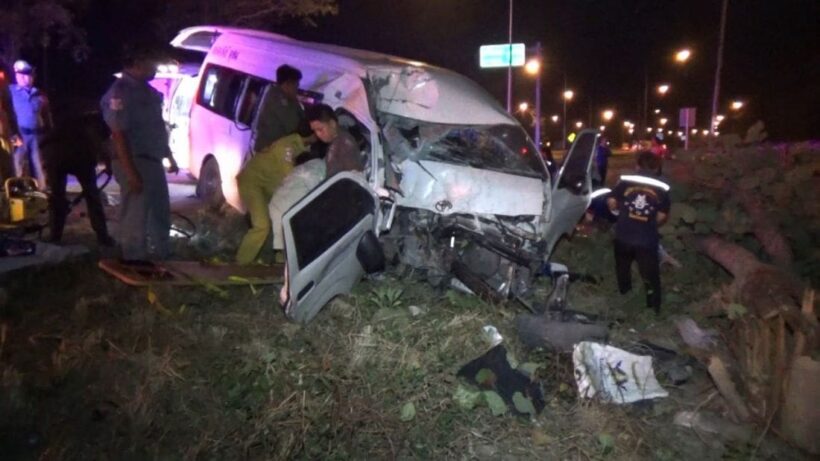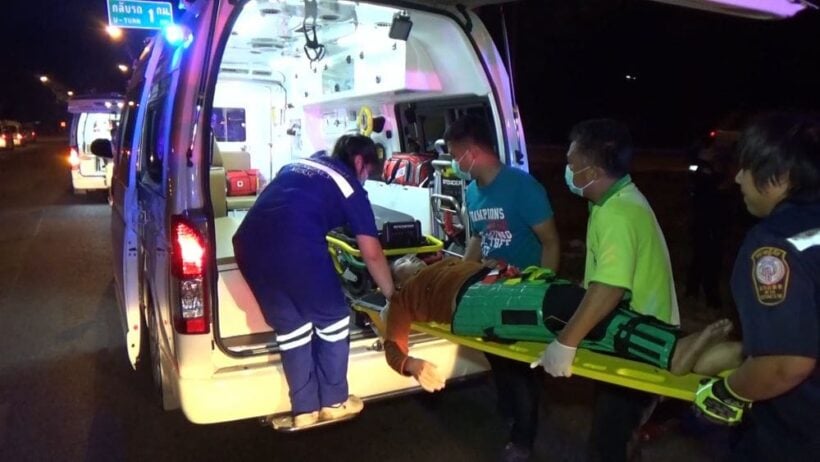 SOURCE: The Nation
Why the Chinese are infinitely more important than Western tourists to Thailand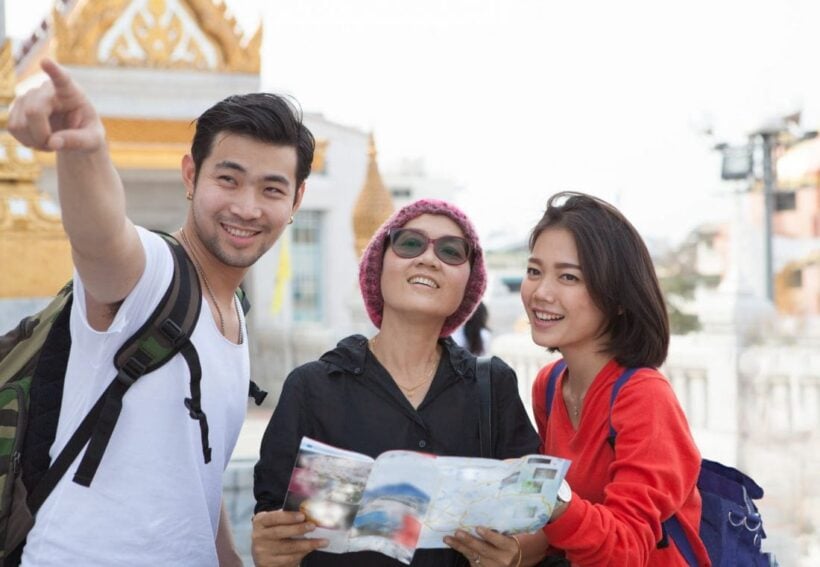 OPINION by Dan Cheeseman – Dan About Thailand
We need to wake up and smell the roses, us Westerners are no longer an important group for the Thailand tourism industry – in fact, we are what you would call 'niche' – and with good reason.
The Chinese are here in numbers and not only will this continue to grow but they also outspend Europeans per capita by 53% when in Thailand.
There are more Chinese…
The Chinese now account for 57.48% of all tourists in Thailand and what makes this even more staggering is only 8.7% currently have passports (120 million).
According to Jing Travel this could double by 2020 – that means 240 million Chinese able to travel (363% of the UK population – 66 million). They also go on to state that first time Chinese travellers are more likely to travel more close to home to begin with, so places like Vietnam and, you guessed it, Thailand.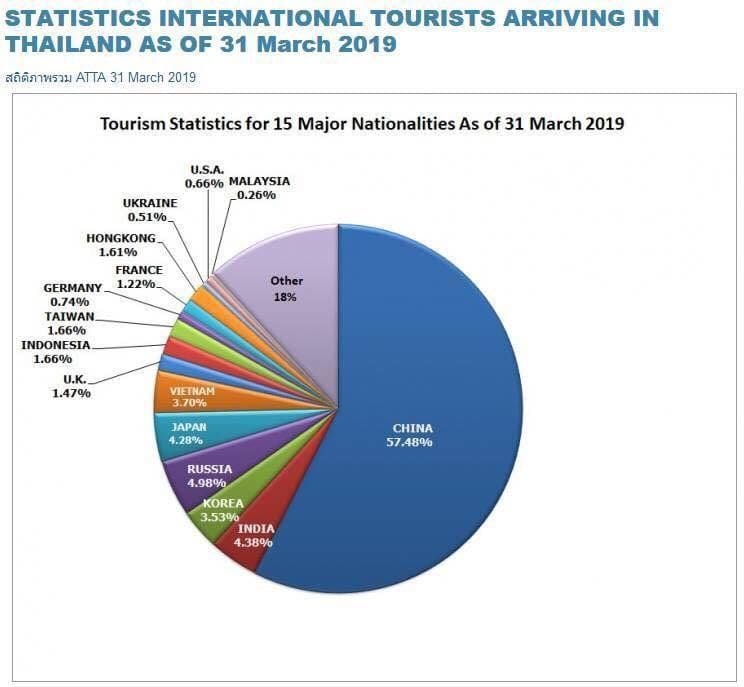 And the Chinese share of the pie will only grow.
No wonder Thailand are forecasting tourism to grow from the 38 million now to over 79 million by 2030.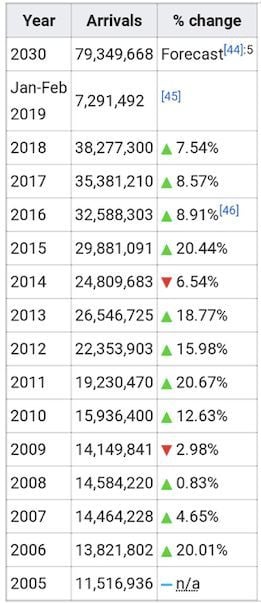 The Chinese Spend More…
Quite often I hear the European retaliation that they would like to see the spend levels per capita of Chinese, suggesting it to be low. This could not be further from the truth as shopping is an important factor for when they go on holiday.
The Chinese expenditure into Thailand is US$15,342,000,000 each year, which is more than any other nation. The average spend per day for a Chinese tourist in Thailand is US$192 – which is 53% more than the average Europeans US$125 daily spend.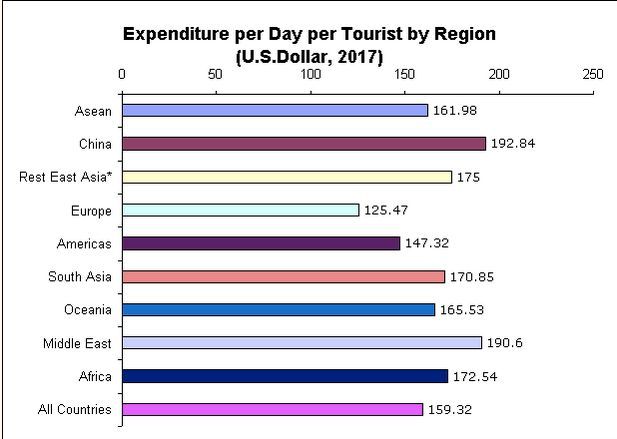 Read the rest of the story… Dan About Thailand
Top 10 ways to save water at home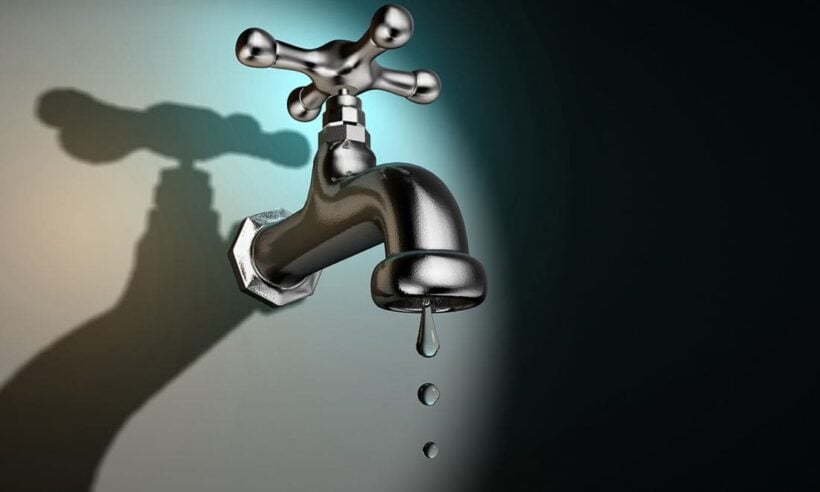 Hot weather and Thailand's boom-or-bust water issues (floods in wet season and water shortages in the hot season) are a part of our life. And it's predicted that there will be hotter hot seasons and wetter wet-seasons in the future. Even if we're not sure what the future brings we should all be conscious of our water usage, be more self-sufficient and empower ourselves to do something positive to protect Thailand's precious water reserves.
Here are a few ideas that may help you become more water-wise…
• Shower with a bucket. Don't let all that water pour down the drain and stick a bucket next to you whilst you shower. The plants will be grateful for an extra drink on hot days and save you using the hose sometimes. Whilst you're at it, cut your 5 minute shower down to three minutes. Really, you can sing somewhere else! And, really, do we absolutely have to have four showers a day? No. A fresh spray of the deodorant and a fresh shirt will be perfectly OK during water shortages. For couples, well, shower together!
• Leave the water running whilst brushing your teeth? Try turning it off until you want to rinse out your mouth. All that useable water flowing down the basic drain whilst you're brushing isn't making your teeth any whiter! Same when you're washing your hands or washing your hair. Turn off the tap whilst you're doing all the scrubbing. These little habits could end up saving tens of litres every time you do these common tasks.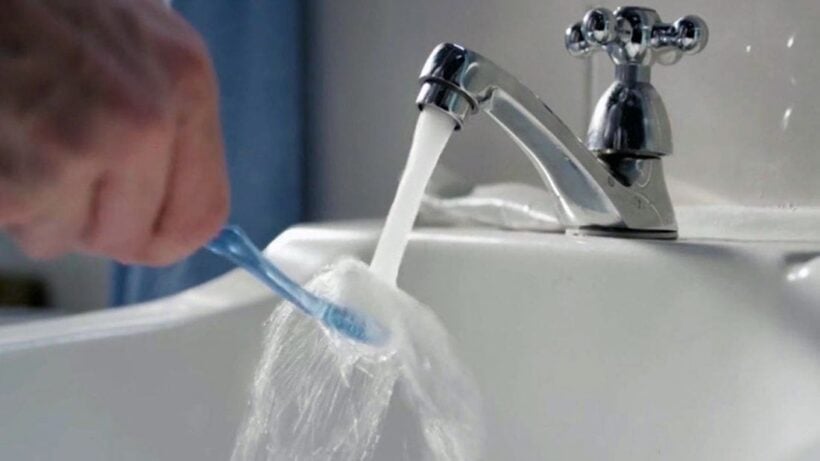 • Boiling pasta? Rice? Eggs? Once the left-over water has cooled use it to water your indoor or outdoor plants. Just make sure the water has cooled first!
• Washing the car at a car wash is more efficient than doing it yourself at home. Car wash businesses recycle a lot of their water. Even better, drive around with a dirty car now and then – it's not hurting you or the car and will save water by delaying your car wash.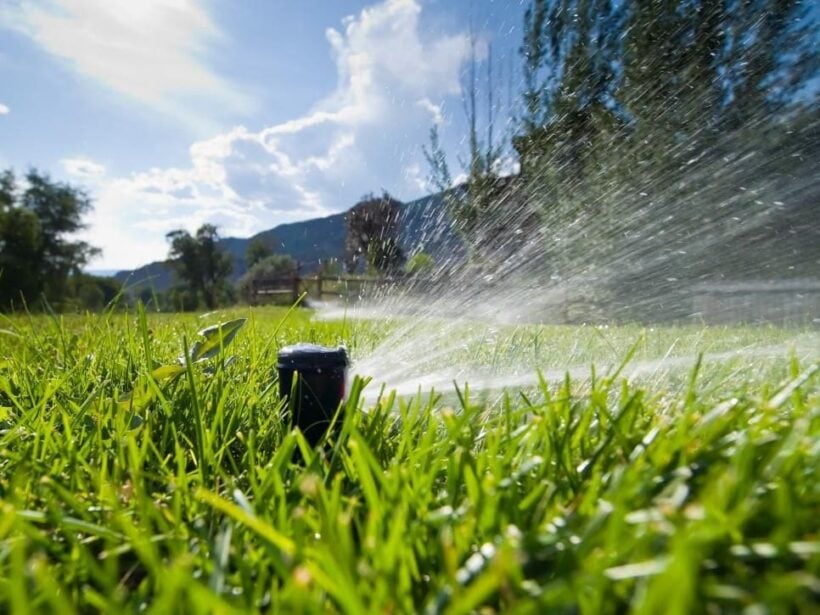 • Lawns use lots of water and daily watering during the hot season can soak up hundreds of litres of valuable. Letting your lawn go brown, be assured it will come back in the wet season. And long-term, landscape accordingly with water wise ground covers, succulents, and other plants that thrive in drought conditions. Lawns may be a luxury we can't afford in these water-conscious times.
• Only run the dishwasher when it's full. Even better wash the dishes by hand. Dishwashing machines are notable water wasters. Grab you partner or a friend and have a chat or a laugh for the five minutes it will take you to wash the dishes by hand. You could save up to 50-100 litres of water! And fill up the sink once and do all the washing together without leaving the water running all the time.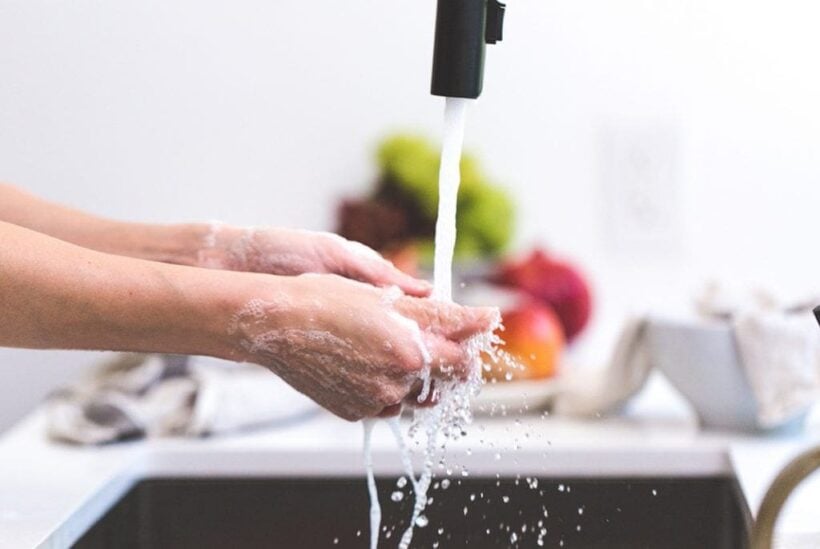 • Whilst it hasn't been a worry in the past, our useable potable water supplies around Thailand are becoming an issue that won't be fixed immediately. Consider installing a simple rain catchment system. They can be cheap or expensive and should be considered if you're building a new house as an integral part of the design. Your roof is an amazing water-catcher. Use it.
• Flush the toilet less often and with less water. Most modern toilets have a half-flush option and there are other tricks to reducing the re-fill in your toilet's cistern – putting a brick into your cistern is one way (gently!).
• Water the plants early in the morning. You'll need less water, since cooler morning temperatures mean less evaporation. It's not a great idea to water in the evenings, since this can promote mould growth in the humid Thai weather and hot evenings. And you really don't need to water the driveway. It's not growing. No one is going to walk past your house and compliment you on your sparkling clean drive-way.
• The dog WILL survive without being washed every day, or week. Indeed our dogs used to survive perfectly well without being washed at all. If the family pooch does need a wash try and use some of the water you saved from the bucket in the shower and be careful not to leave the hose on whilst rubbing in the shampoo. As for the cat, it is genetically programmed to clean itself better than you could ever hope to. Leave the cat alone – it DOES NOT need to be washed.