Thailand
Phuket yacht startup banks funding for 2022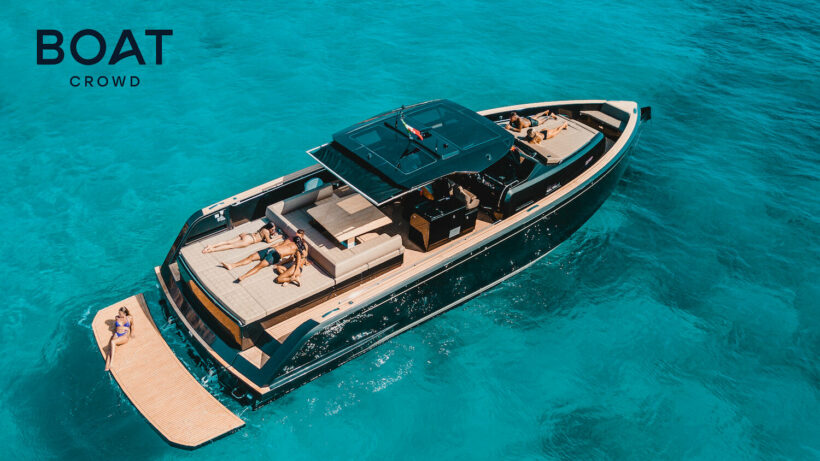 The following is a press release from Boatcrowd.
Chartering a private yacht is among the most exclusive, luxurious, and unforgettable experiences you can ever have. It opens you up to explorations and adventures that you would never experience on land, and it's the perfect way to relax, enjoy, and see more of the world. As Covid restrictions are being lifted and the world is slowly opening up for international travel, global demand for yacht holidays is rising again.
Boatcrowd.com is a fast-growing yacht charter platform that promises you this experience. Launched last year in Phuket, Boatcrowd offers over 8,000 yachts in 60 countries besides Thailand. Today, the company has announced that it has successfully raised $250,000 seed capital from private investors to strengthen its global operations in 2022.
Boatcrowd connects you to the best yacht rental deals worldwide, where you get to choose from thousands of crewed motor yachts, premium catamarans, the latest powerboats, superyachts, and mega yachts that have it all. The company curates yacht itineraries for a full-day charter, a weekend, or extended liveaboards that last several weeks across Southeast Asia, the Pacific, the Mediterranean and the Caribbean.
These regions have boundless destinations to choose from, running from cosmopolitan cities, historic towns, uninhabited islands, top tourist draws, and the best cultural immersion. When it comes to the Mediterranean, take your pick from the glamorous French Riviera to the unique spots of Croatia, to the romantic islands of Greece, to Italy's great cities by the sea, Monaco's out-of-this-world experiences, and more.
For the Caribbean, you've got endless options for islands to explore. Whether it's the Bahamas, British or US Virgin Islands, Antigua, St. Barts, St. Martin, or Grenada and the Grenadines, immerse yourself in the rich culture and history, and of course, the exciting natural islands, secluded bays and coves, and spectacular beaches. Boatcrowd options are yours to take and make your own.
Aside from these top yachting destinations, Boatcrowd also offers standout itineraries in gems of the South Pacific, Oceania, the Middle East, and Southeast Asia. Get to scuba dive in the famed Coral Triangle of Indonesia or the Philippines, sail around Abu Dhabi and Dubai, get lost in the Maldives, visit the vast Great Barrier Reef in Australia, or experience Bora Bora and Tahiti in the Pacific.
With the recent addition of capital and strong growth prospects, the Boatcrowd team is excited to continue serving its international clientele for an unforgettable yacht holiday in any region in the world. The company aims to grow its selection of verified yachts, focusing on the best builds, the most experienced crews, and the highest quality of service. Welcome aboard!