No alcohol sales today – Makha Bucha Day, February 19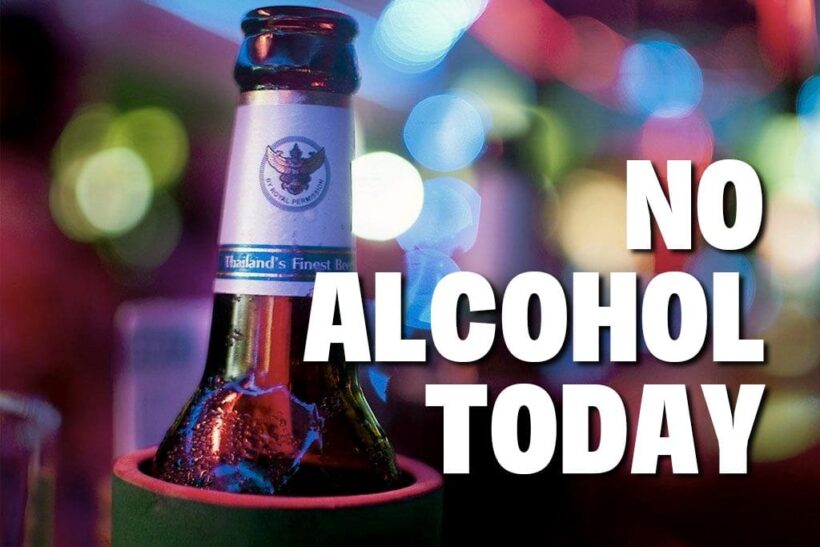 The 24 hour ban on alcohol sales for Makha Bucha Day will remain in effect until midnight tonight.
Makha Bucha is a sacred Buddhist holiday taken to refer to a day to honour the third lunar month and, in particular, the Buddha and the teachings that he delivered on the full moon day of the fourth lunar month.
Any person or businesses found selling alcohol during the 24 hour period (it started at midnight) faces up to six months' imprisonment or a fine of up to 10,000 baht, or both.
Most pubs and bars will be closed, and main convenience stores and supermarkets will not sell alcohol during the 24 hour period.
The alcohol ban for Makha Bucha Day was made a law under an announcement by the PM's Office on January 22, 2015.
Under the order, the sale of alcohol is prohibited on five specific Buddhist religious days: Makha Bucha, Visakha Bucha, Asarnha Bucha Day, Khao Pansa and Wan Org Pansa.
Duty-free shops in international airports are exempt from the ban. So book an international flight to, well anywhere, so you buy a beer today. Take your passport too.
Alternatively you could head to a local temple and observe local Thais making merit on this auspicious Buddhist holiday. All temples will gladly allow you to watch the ceremonies or participate as well. Wear appropriate clothing (cover your shoulders and your knees).


Read more headlines, reports & breaking news in Thailand. Or catch up on your Thailand news.
Sold over 2.6 million copies and it's not even released. Map of the Soul, BTS.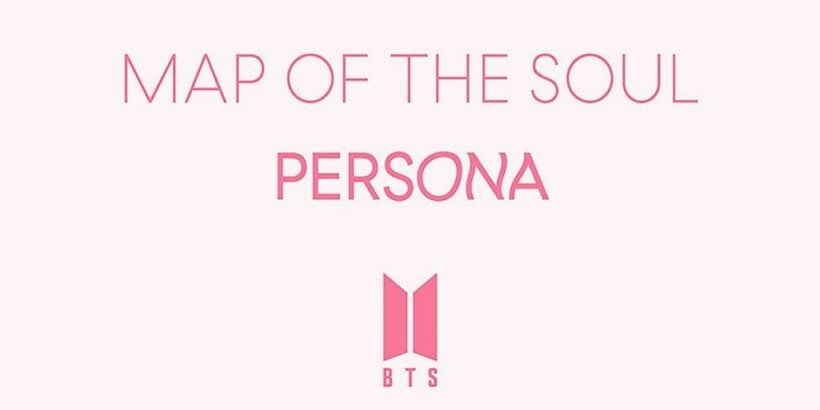 The new album Map of the Soul: Persona has already sold 2,685,030 copies. That was in just four days up to March 17.
And it's not even being released until April 12.
It also came to light that the same band had the second and third best selling albums in the world for 2018, according to the International Federation of the Phonographic Industry.
The Greatest Showman' Soundtrack Edges Out BTS, Lady Gaga for Best-Selling Album of 2018.
It would be an understatement to say South Korea's BTS's comeback Album is highly anticipated. The K-pop heavyweights just broke their own record for preorders with their upcoming album.
The yet-to-be-released EP currently sits at No. 1 on Amazon's CD & Vinyl Best Sellers. At this stage there's no music, no cover, no music videos. Just anticipation.
Earlier this month, the International Federation of the Phonographic Industry revealed that BTS snagged the second and third spot on last year's best-selling albums around the globe. Love Yourself: Tear and Love Yourself: Answer sold 2.3 million and 2.7 million units, respectively. Both albums hit the top of the Billboard 200 in 2018.
The April 13 comeback performance won't happen in South Korea this time. It will happen on their biggest stage yet: Saturday Night Live.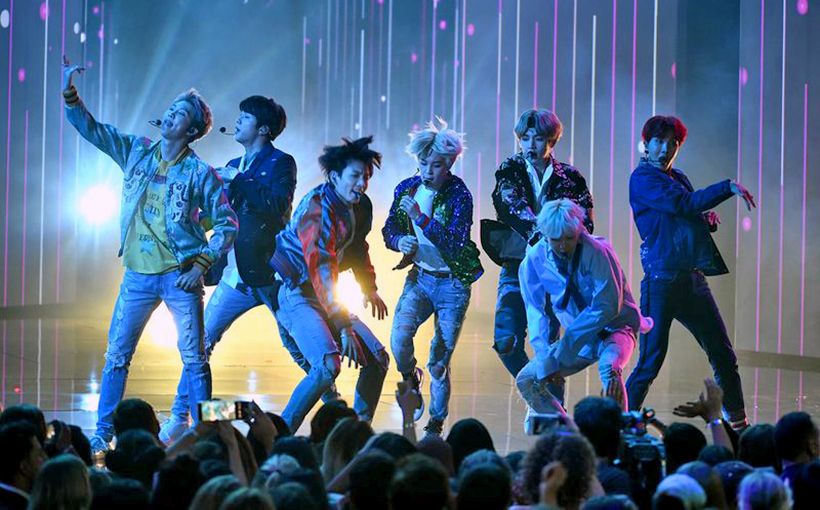 Mummy makeovers rising trend in medical tourism market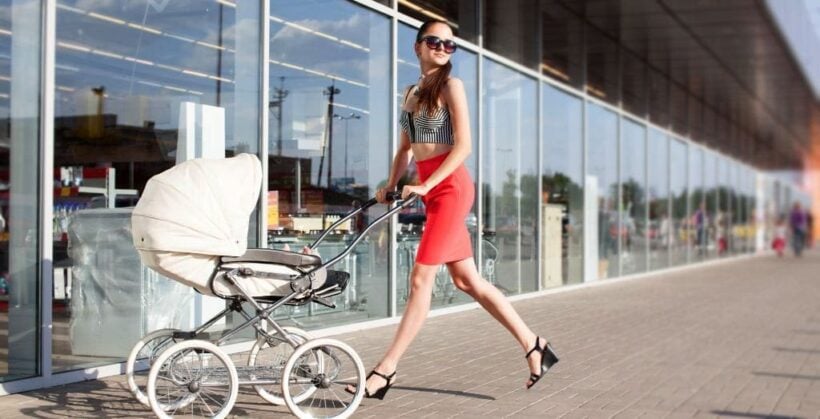 Mummy makeovers in Thailand? You may not have heard about this phenomenon but it's a real thing in the medical tourism market.
Thanks to Thailand's burgeoning medical tourism sector, more and more women are going under the knife to regain their pre-pregnancy stomach. Opting for lavish trips to South East Asia, female patients are travelling to Thailand for numerous treatments as part of this 'mummy makeover'.
From tummy tucks and breast augmentation to liposuction, new mums will not stop at anything to achieve the ultimate look. Darren Lyons from MyMediTravel explains…
"Due to sagging and drooping post-pregnancy, many ladies are searching for top-quality surgeons alongside first-rate medical care in an exotic destination."
"Thailand ticks all the medical tourism boxes with patients spending in excess of $10,000 on numerous procedures as part of this emerging mummy makeover craze. As a result, it gives women greater confidence and the ability to obtain their previous figure."
There are various reasons why mummy makeovers in Thailand are proving popular. If exercise and diet have worked fighting the flab, excess skin can then be a major issue especially around the abdomen and breast area.
Together with stretch marks, pregnancy as well as labor can have a profound effect on a woman's shape. Whether it's a natural or Caesarean birth, many choose to undergo extensive procedures to obtain their pre-baby appearance. 
Delving a little deeper reveals interesting information about what mummy's actually want. Mum's certainly the word as surgeons claim women mainly opt for breast lifts with implants or just a simple breast lift to regain their former look before giving birth.
Tummy tucks (abdominoplasty), labiaplasty, buttock reshaping, varicose vein removal and transferal of fat from the abdomen to the face already feature on a growing list of mummy makeover demands. Mum's are even requesting skin and laser peels to restore their previous complexion which is usually lost via hormonal changes during pregnancy.
But, before any procedure is undertaken, patients are normally advised to wait six months after giving birth.
One of the main reasons is that abdominal tissues are far too relaxed immediately after birth to achieve any long-lasting results. Mum's are advised to wait for this specific time period so that tissues can return to as normal condition as possible, leading to better results. 
As with every invasive treatment, mummy makeovers carry certain issues such as being emotionally drained, whilst others may experience bruising and scarring. In addition, the removal of excess skin may lead to surgeons requiring to create a new belly button altogether.
Nevertheless, this has not stopped sharp interest from overseas patients. In fact, there has been growing demand among Australasian companies for mummy makeovers with more than a 120% increase in demand.
Mummy makeovers are here to stay and has not dampened the spirits of post-baby mums with cost-effective treatments, high standards of medical care and luxury facilities taking precedence. Despite A-list celebs flaunting their post-pregnancy figures, this yearning for the ideal pre-pregnancy body is a worthwhile makeover that many women are willing to pay for.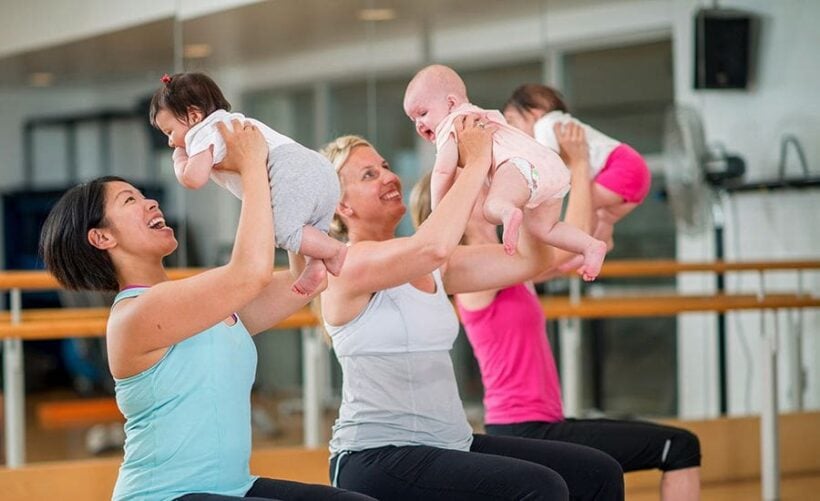 Siam Songkran Festival lights up this year's Songkran in Bangkok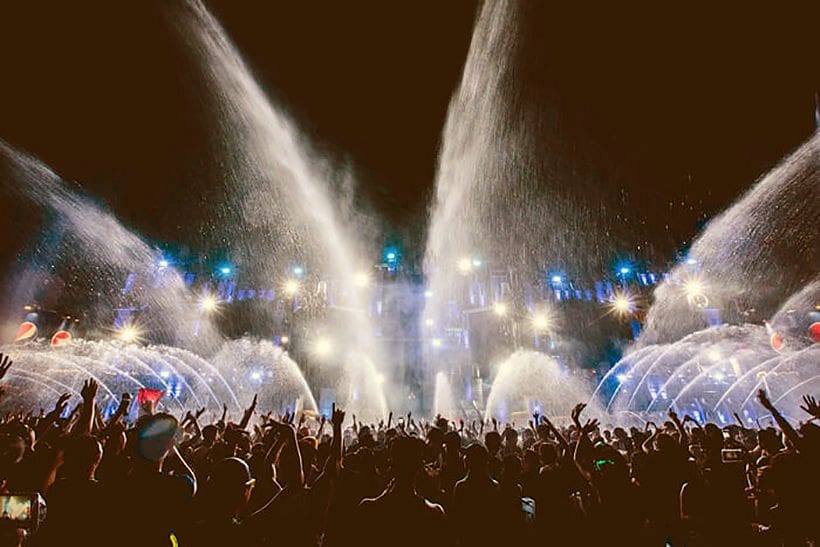 Sick of running around Bangkok with your 200 baht Tesco water pistol? Combine the annual water festival with a world class music festival instead.
Welcome to Siam Songkran, Thailand's newest four-day Songkran festival set to be held April 12 – 15 at Bangkok's largest city centre entertainment zone, SHOW DC Arena.
A time of tradition, Songkran is also a time of fun with family and friends, and Siam Songkran is set to blend Thai and Western cultures with a packed music and entertainment program and the largest water fight in Bangkok.
Held over four days with four outdoor zones and two huge stages showcasing live music from the biggest acts in Thailand and around Asia. Headliners include Yellow Claw, Afrojack, Coone and Crisis Era, while many others will perform such as Dolf, Zatox, Darren Styles and more.
#SIAMSongkran tickets can be purchased online at www.siamsongkran.com and range from 1,500 baht for a single day pass, to 6,400 baht for a VIP 4 Day Pass. For those looking for the ultimate festival experience, special VVIP Packages are available from 100,000 baht (for 6 pax) to 385,000 baht – the first festival pack with a pool suite.
Powered by SHOW DC, Clubbing Asia, One and Zaap, Siam Songkran will take place April 12 – 15 at SHOW DC.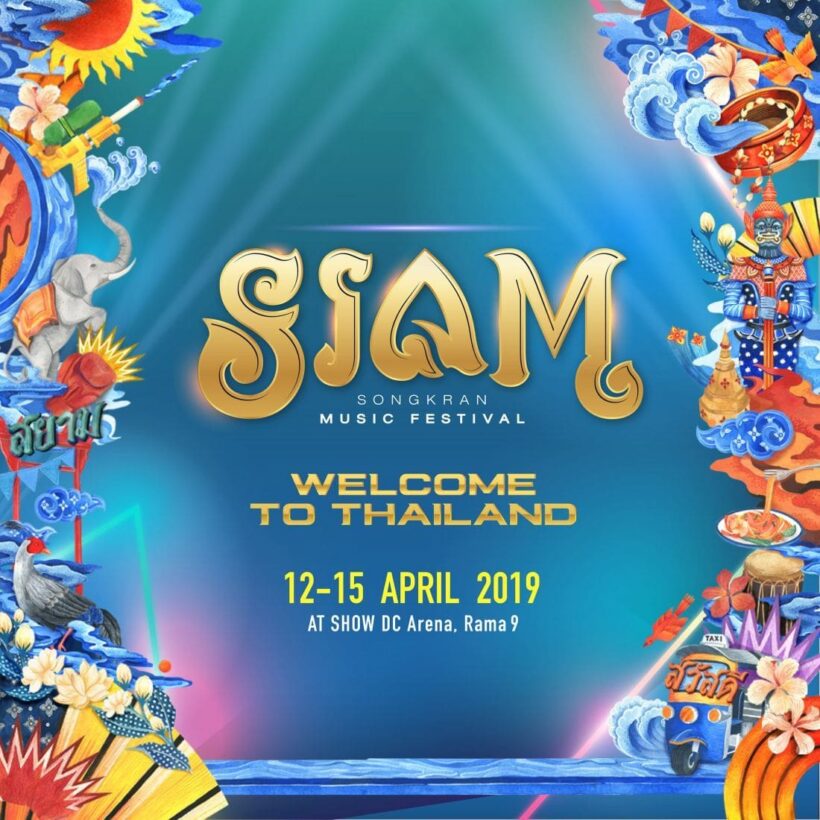 Link for further details HERE.