Key suspect arrested in 800 million baht bitcoin 'scam'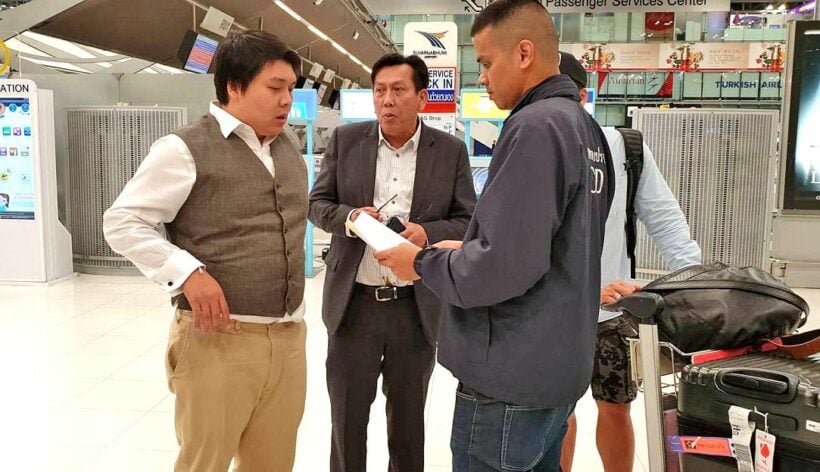 Parinya Jaravijit, a key suspect in an alleged 800 million baht bitcoin investment scam, was arrested last night at Suvarnabhumi Airport when he arrived back in Thailand.
Parinya – who continues to maintain his innocence – was taken to Ratchadapisek Criminal Court today to apply for his first 12 day detention period (October 12-23). Police have objected to his bail release on the grounds that he was a flight risk and that the case has caused considerable damage.
Parinya's relatives and his lawyer had prepared assets worth 20 million baht to apply for his bail release.
The 35 year old Parinya, who's facing charges of colluding in money-laundering and colluding in fraud, was apprehended as he was going through the Suvarnabhumi International Airport's Immigration Police checkpoint at 11.30pm.
He was then interrogated at the CSD head office throughout the night with his lawyer present.
CSD deputy chief Pol Colonel Chakrit Sawasdee said that Immigration Police in the US denied Parinya's entry as his passport was revoked, so he was forced to return to Thailand.
Parinya, along with other family members, including his younger siblings – actor Jirapisit "Boom" Jaravijit, Thanasit Jaravijit and Supitcha – are suspects in the fraud case.
Police say the actors and relatives' bank accounts showed millions of baht in deposits reportedly derived from the conversion of the cryptocurrency units transferred by Finnish owner Aarni Saarimaa for bogus investments in Thai stocks and other assets.
Initially, the suspects in the case included businessman Chakris Ahmad and well-known stock investor Prasit Srisuwan, both of whom maintained their innocence. But the damaged person later dropped the charges against the two men following settlement talks in September.
According to Chakrit, Parinya's parents, Suwit and Lertchatkamon Jaravijit, were summoned to hear the charge of colluding in money-laundering on October 17.
STORY: The Nation


Read more headlines, reports & breaking news in Bangkok. Or catch up on your Thailand news.

Chinese charged over test-taking scam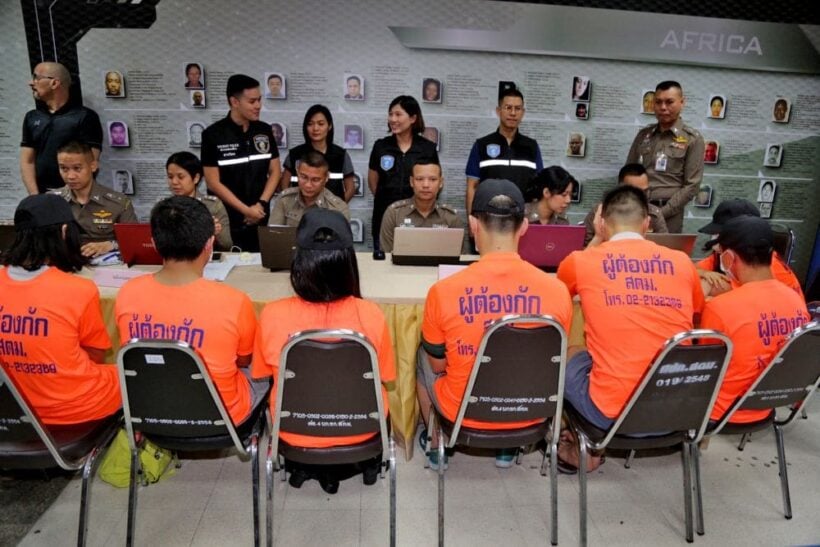 by Khanathit Srihirundaj
A scam of a different kind has been uncovered today. In this case no one was being harmed but the system was being cheated.
The Nation reports that Thai police have arrested seven Chinese who were allegedly hired to take ACT (American College Testing) exams on behalf of other test-takers who wanted good results in order to apply to study in the United States.
The first batch of five suspects – Chinese nationals between the ages of 29 and 33 – were arrested on Friday afternoon at the ACT examination site at Mahidol University's Salaya Campus in Nakhon Pathom.
The five suspects reportedly confessed to police that they had been hired to take the ACT exams on behalf of the real applicants for between 10,000 and 20,000 yuan (about 47,500-95,000 baht) per person.
They said a China-based agency had helped coordinate with the customers and arranged for their accommodation, travel expenses and fake passports – containing the real applicants' details, but with the suspects' photos – to undertake the task.
They were to get good results in the exam, discard the fake passports and travel back to their home countries, police quoted them as saying.
The second batch of two suspects – Chinese nationals 28 year old He Liu and 39 year old Huang Xiofan were arrested on Saturday at the ACT examination site at NIST International School in Bangkok's Watthana district.
Police also found that Liu was carrying eight fake passports, and he reportedly confessed to having previously taken exams for hire in various countries, including the Philippines, Malaysia and Vietnam.
The seven suspects, whose Thai visas have been revoked, were all charged with using forged passports, while Liu faces the additional charge of having fake passports in his possession for the purpose of selling them, Surachate said.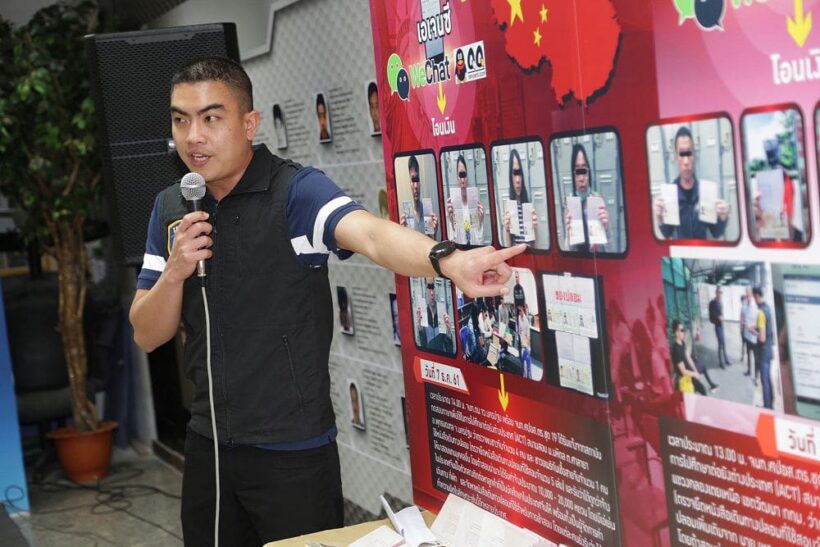 STORY: The Nation
Top 10 most popular Asian cities 2018 – Agoda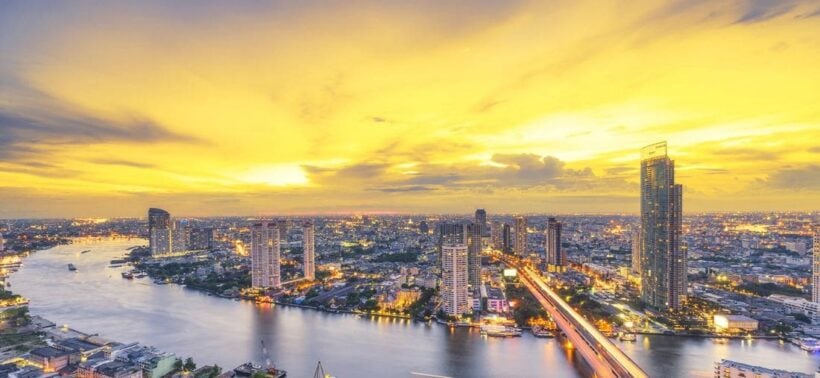 Bangkok ranks on top of the list of most-visited Asian city tourist destination for 2018. This is from Agoda, a fast-growing online travel booking platform. With millions of online bookings each year they have the data to back up their findings.
Other cities in the top 10 include Tokyo, Kuala Lumpor, Hong Kong, Osaka, Taipei, Seoul, Singapore, Bali and Pattaya.
Agoda says both Thai and foreign tourists would normally lodge in Bangkok for a night or more before continuing to the other destinations.
Agoda also reported that Thailand was placed second after Japan among Asian countries most visited by tourists because of the country's rich cultural and historical tourist attractions, clean beaches and world-class cuisine.
The 10 most popular cities among Thai tourists are Bangkok, Pattaya, Chiang Mai, Hua Hin, Phuket, Tokyo, Khao Yai, Chon Buri, Krabi and Chiang Rai.
The most-favoured country for sight-seeing among Thai tourists is Japan followed by Singapore.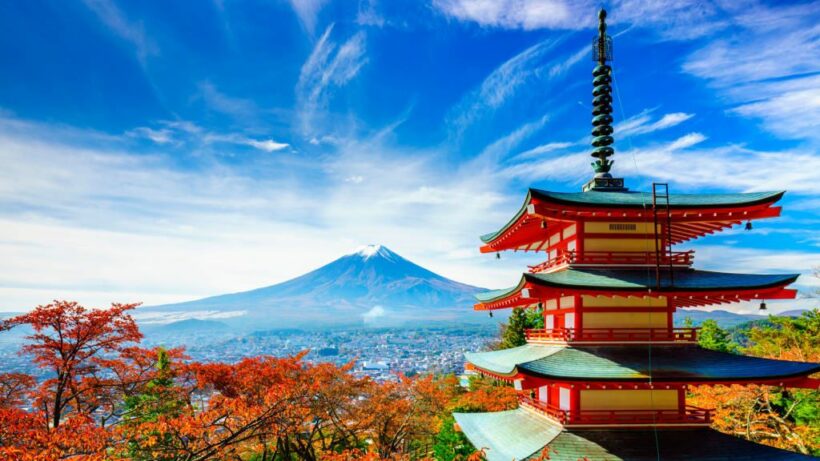 Two foreigners arrested over cannabis oil raid in BKK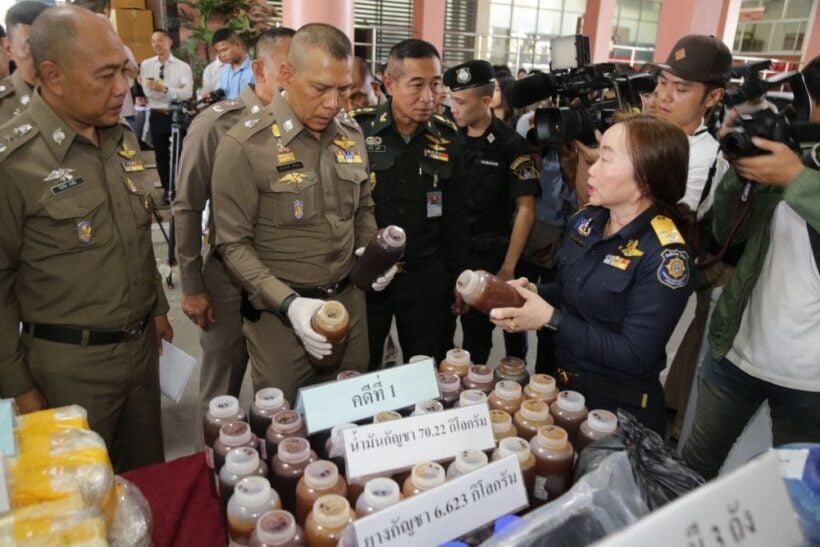 PHOTO: The Nation
A Canadian, a Brit and two Thais were arrested last week following a drug raid in Bangkok.
67 year old David Kulik from Canada was arrested last Monday in Chon Buri alongside 64 year old Brit, Joseph Toole.
The Thai Narcotics Suppression Division raided the warehouse in the Bang Phli area of Samut Prakan, south of Bangkok, which they say they operated for over a year producing cannabis oil.
During the bust Police seized 70 kilograms of oil and 6.6 kilograms of cannabis resin.
The cannabis was smuggled from Laos to the warehouse in southern Bangkok, where after having been processed into oil, was then exported to Belgium and other European countries.
Police claim that it was Joseph Toole, a former doctor, who was in charge of the oil production while Kulik helped finance the operation.  They also believe that it is a Japanese national who heads the operation.
SOURCE: ThaiVisa