Fireworks factory explodes in Chachoengsao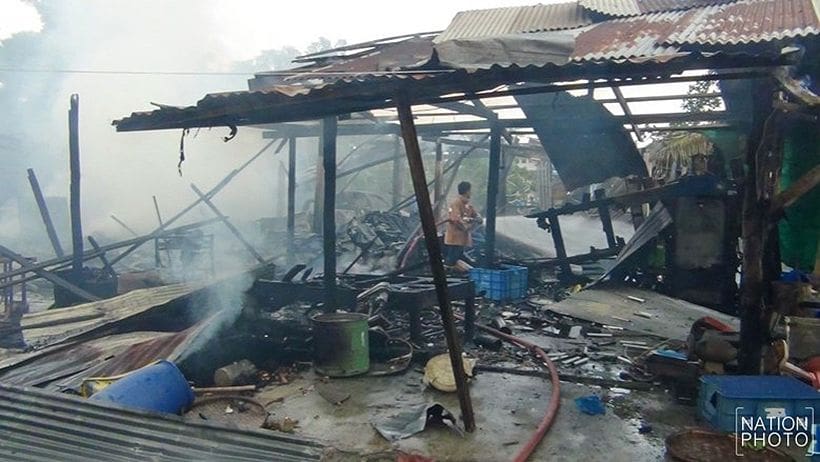 PHOTOS: The Nation
Extremely hot weather is suspected of causing an explosion at a fireworks factory in Muang Chachoengsao on Saturday afternoon that left one person injured.
The roof of the factory owned by 47 year old Karun Raksanont was blown off in the explosion, with the debris raining down on the neighbourhood. The explosion, which could be heard a kilometre away, blew out the windows of three nearby homes.
Crews arriving on 10 fire engines spent an hour extinguishing the blaze that engulfed the factory on Soi Sothon 3 near the Bang Phra intersection in Tambon Sothon, Pol Captain Pichit Wannarak said.
40 year old Thanongsak Charoenpol, a relative of Karun, was taken to hospital.
A dog that was seriously injured in the explosion was also taken for treatment.  Two pickup trucks parked inside the factory compound were destroyed.
Pending further investigation, Pichit said, it seemed possible the extremely hot weather could have triggered the blast.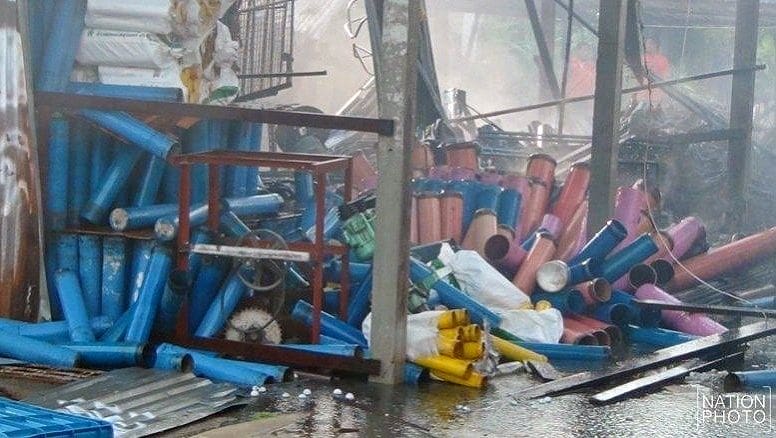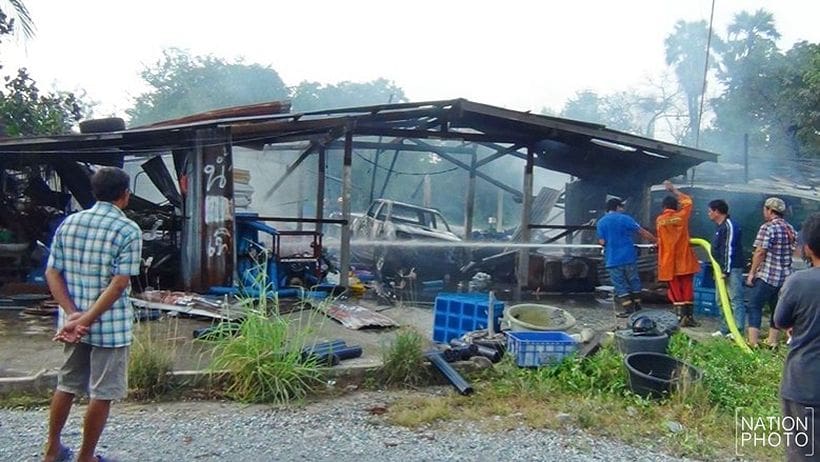 STORY: The Nation


Read more headlines, reports & breaking news in Thailand. Or catch up on your Thailand news.
New Thai E-Driving licences are 95% complete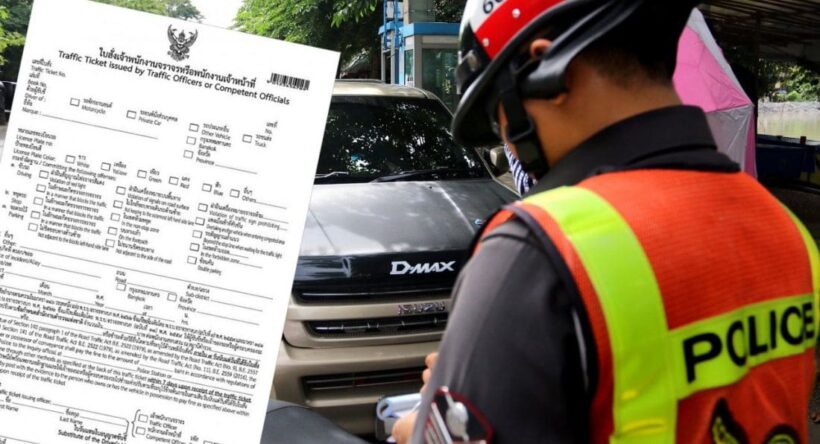 Thailand law makers are looking to amend the 1979 Land Transport act to bring together databases from the Road Transport and policing departments as registrations and enforcement combine to make a digital traffic violation ticketing system.
The National Legislative Assembly held a reading of the new bill yesterday (Thursday), which requires the Royal Thai Police and the Land Transport Department to work together to create an electronic database, comprised of registration information, traffic violations and motorist's personal details.
Traffic police will then have an easier time recording point deductions and new violations for any 'fast & furious' drivers out there.
The amendment stipulates that anyone whose traffic balance points reach zero on their licence (they start with 12 points each calendar year) will face a 90 day licence suspension and will be subject to traffic regulation training.
A proposal to implement a full e-drivers license on a new phone App this week was delayed until the new amendments have been passed by the NLA.
Air quality for Thailand – January 18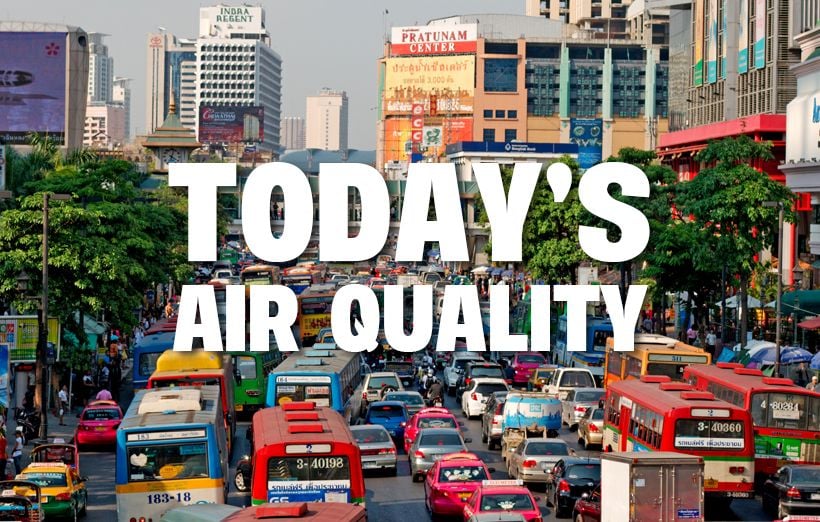 Northern Thailand
Members of sensitive groups may experience health effects. The general public is not likely to be affected.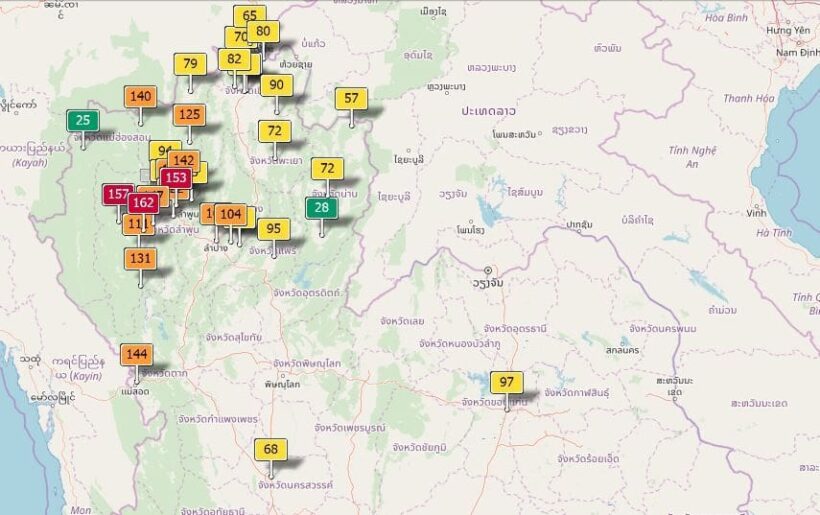 Central Thailand
Air quality is acceptable; however, for some pollutants there may be a moderate health concern for a very small number of people who are unusually sensitive to air pollution.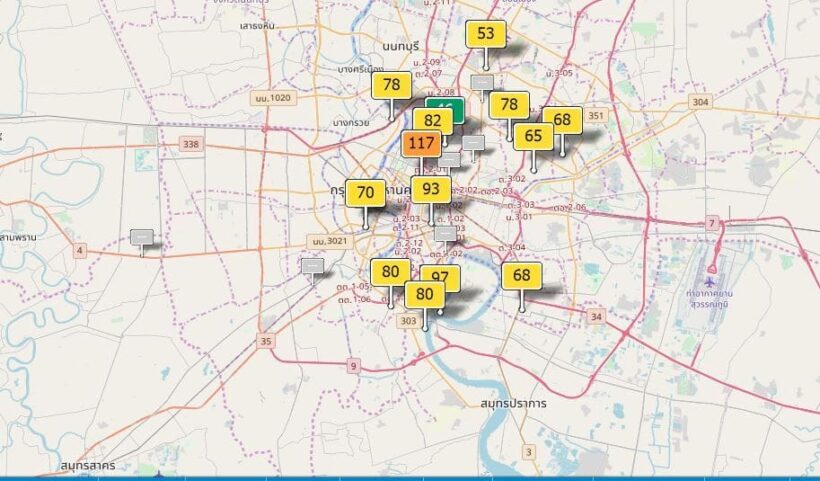 Southern Thailand
Air quality is considered satisfactory, and air pollution poses little or no risk.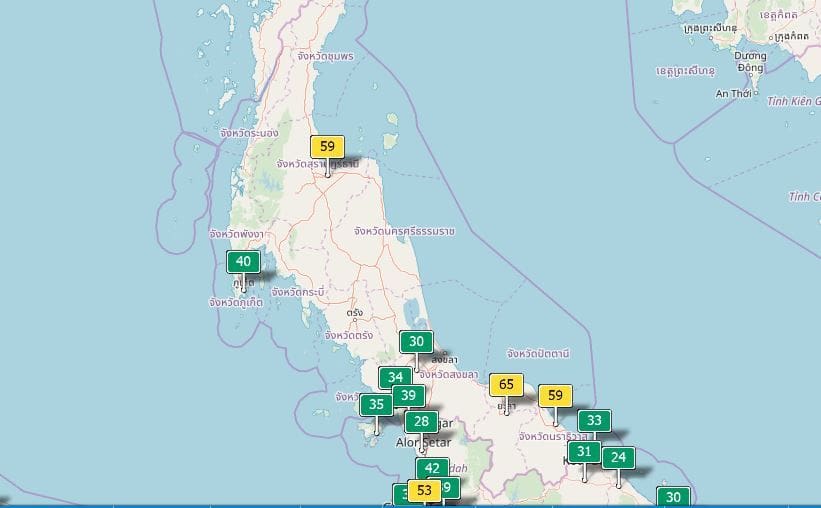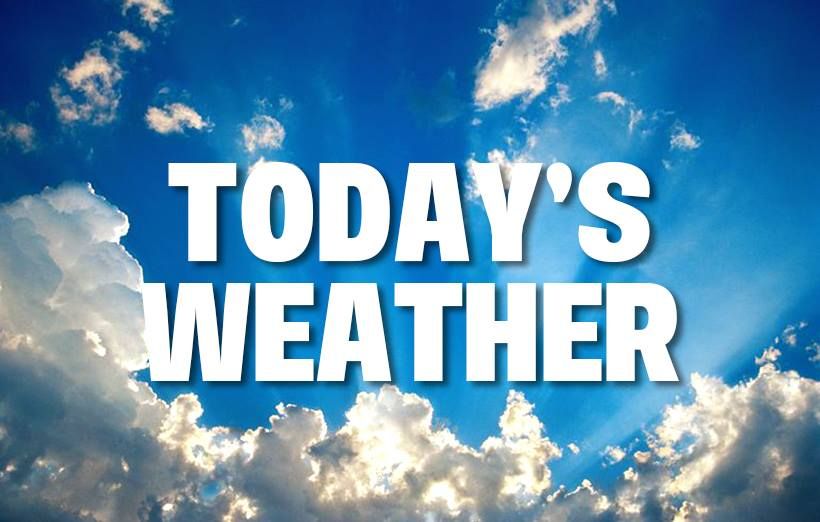 Bangkok
Mostly cloudy. High 30ºC. Winds NE at 10 to 15 km/h.


Phuket
Partly cloudy, with a possible thunderstorm. High 32ºC. Winds E at 15 to 30 km/h. Chance of rain 30%.


Chiang Mai
Generally clear. High 29ºC. Winds SSE and variable.


Pattaya
Morning clouds followed by afternoon sun. High 31ºC. Winds NE at 10 to 15 km/h.


Ko Samui
Thunderstorms. High 24ºC. Winds E at 15 to 30 km/h. Chance of rain 80%


Hua Hin
Partly cloudy. High 30ºC. Winds NNE at 15 to 25 km/h.