Thailand
Fireworks factory explodes in Chachoengsao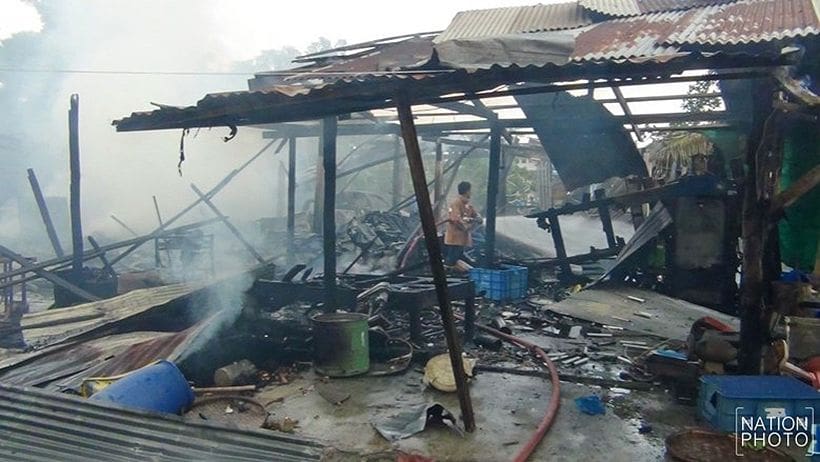 PHOTOS: The Nation
Extremely hot weather is suspected of causing an explosion at a fireworks factory in Muang Chachoengsao on Saturday afternoon that left one person injured.
The roof of the factory owned by 47 year old Karun Raksanont was blown off in the explosion, with the debris raining down on the neighbourhood. The explosion, which could be heard a kilometre away, blew out the windows of three nearby homes.
Crews arriving on 10 fire engines spent an hour extinguishing the blaze that engulfed the factory on Soi Sothon 3 near the Bang Phra intersection in Tambon Sothon, Pol Captain Pichit Wannarak said.
40 year old Thanongsak Charoenpol, a relative of Karun, was taken to hospital.
A dog that was seriously injured in the explosion was also taken for treatment. Two pickup trucks parked inside the factory compound were destroyed.
Pending further investigation, Pichit said, it seemed possible the extremely hot weather could have triggered the blast.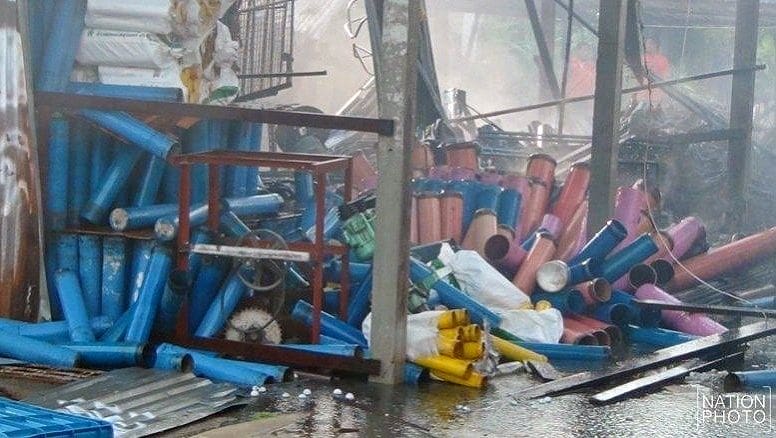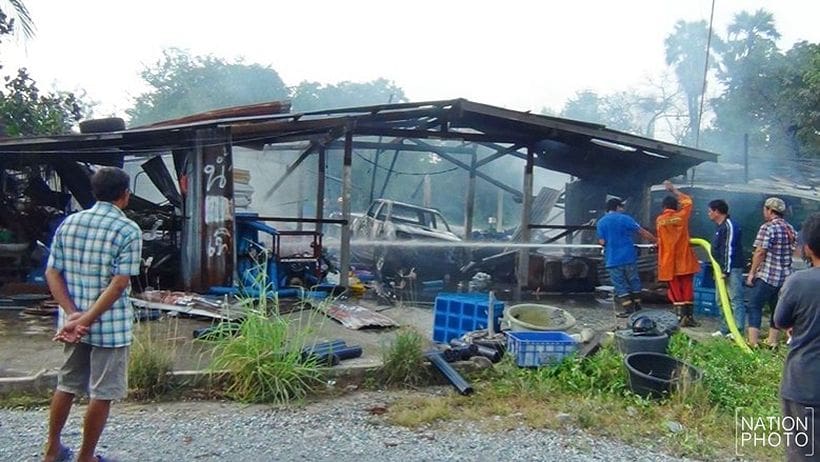 STORY: The Nation