Event Round-Up – February 2019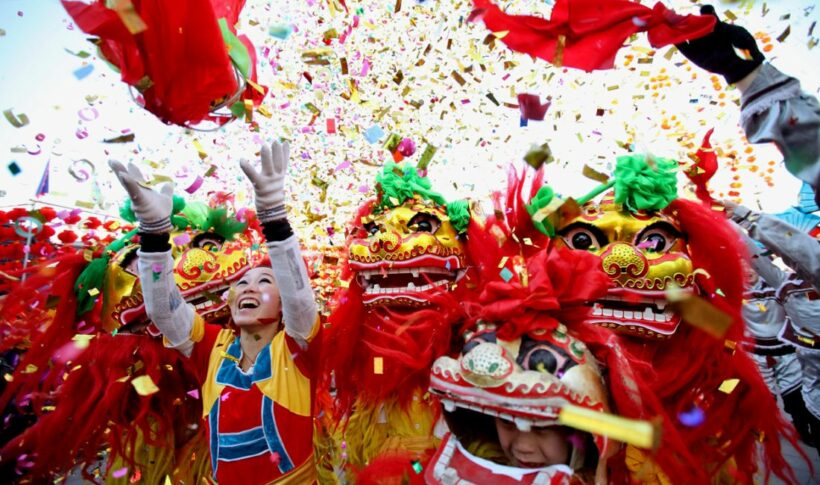 You still have a few days left to enjoy the tail end of Bangkok Design Week which is running from 26 January to 3 February in select areas around Bangkok. Taking inspiration from the city's rich history as a gathering point for creative minds from all over the world, Bangkok Design Week is held under the theme of "Fusing Forward", taking a multidisciplinary approach to showcasing the city's ethnic and cultural diversities.
Activities around Bangkok's riverside communities, including Charoenkrung and Klong San as well as Rama I and Sukhumvit Road, will take the form of showcases and exhibitions, talks and workshops, and events and markets. For more information visit www.bangkokriver.com.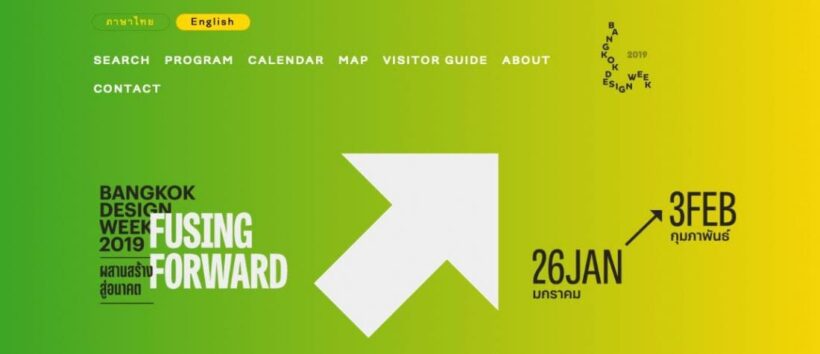 Those into horticulture should head north at the beginning of the month for the popular Chiang Mai Flower Festival on 1-4 February. A tradition for over 40 years, the event celebrates the region's wealth of flowers as well as supports the local economy through a vibrant display of both modern and ancient Lanna floral art which attract thousands of visitors every year.
One of the main attractions is an impressive parade where floral artists from Chiang Mai and beyond display their works on floats as spectators gather across the city. The festival also features exhibitions of ornamental plants, music shows and competitions.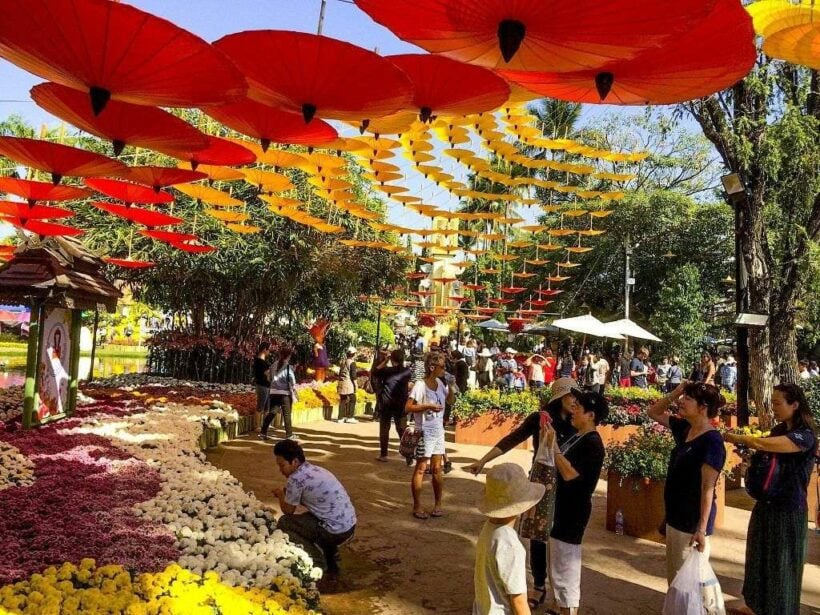 Chinese New Year falls on 5 February this year and millions of people across Thailand will celebrate the Year of the Pig with various festivities. Two of the most popular places to watch the activities are Chinatown in Bangkok and Phuket Town where visitors can sample traditional Chinese foods and buy souvenirs, but smaller towns and communities will also mark the occasion with fire crackers, red lanterns and processions. Many hotels and restaurants around the country will also have special promotions and events to mark the new year.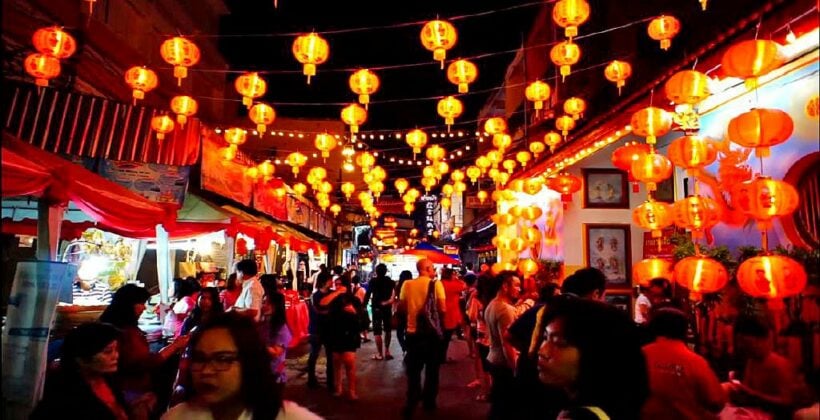 Phuket will be gearing up for what is labelled Asia's Biggest Trance Festival, UnKonscious, which will take place in Patong's Paradise Beach Phuket on 8-9 February. The two-day festival is expected to attract trance music fans from all over Asia, with headliners including world-renowned acts such as Giuseppe Ottaviani and Simon Patterson. Tickets are available on www.ticketmelon.com.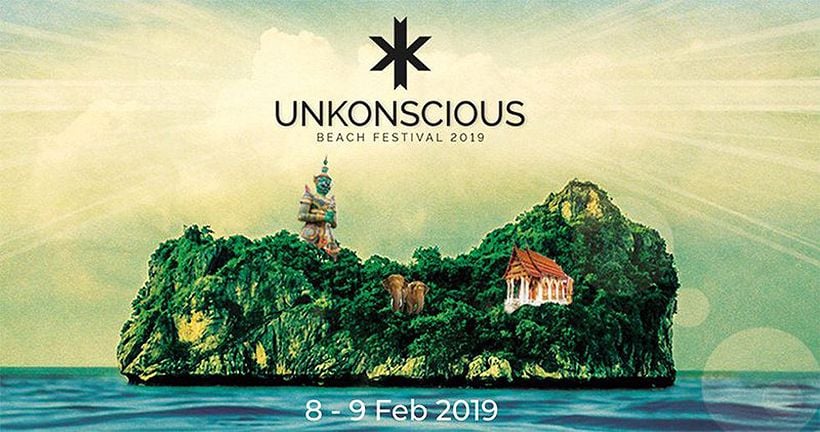 Love it or hate it but February is also the month of love, with Valentine's Day resulting in hotels and restaurants across the country offering special deals and promotions. With or without a date, this is the time to make big savings on delicious meals and special hotel stays.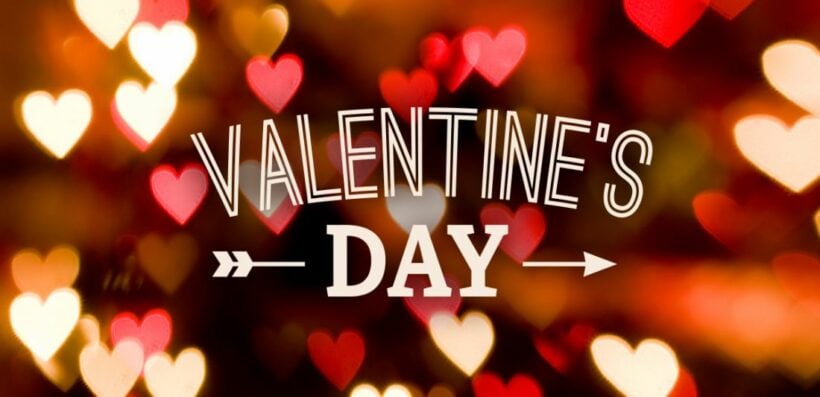 Sticking with the love theme, the annual Trang Underwater Wedding Ceremony will take place on 12-14 February in Trang province. Equal parts gimmick and tradition, the event has become popular for its unique way of combining traditional Thai wedding traditions and rituals with the more unusual concept of tying the knot underwater. Several hotels and resorts in the area will have special packages available for couples visiting around this time. The only requirements to participate is a scuba diving certificate.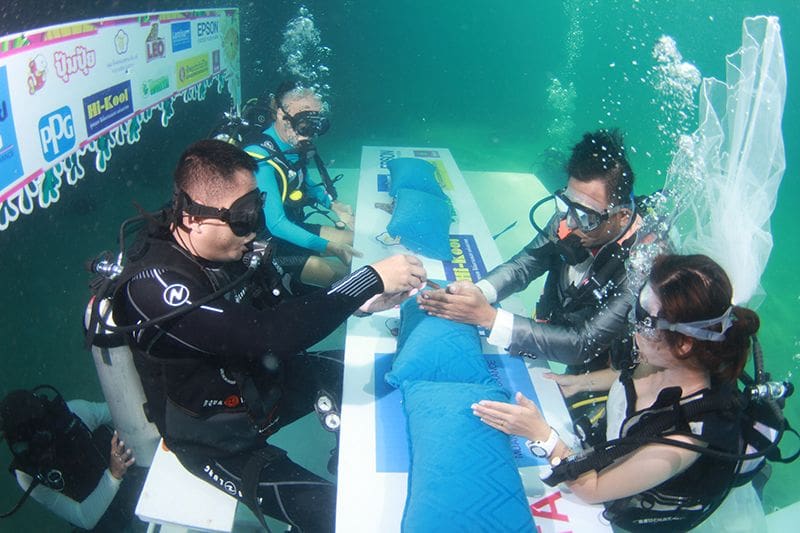 If you have gasoline running through your veins and just can't get enough of bikes and everything speed, Burapa Bike Week is your event! One of the most anticipated annual events in the seaside resort, Burapa Bike Week is expected to attract thousands of visitors to Pattaya on 14-16 February to enjoy a weekend of live music, parades, exhibitions and entertainment. The "Ride for Peace" parade raises money for charity as well as showcases some of the newest models from big brands such as Vespa, Honda and Suzuki. The gathering also features a rock music festival, exhibition and entertainment.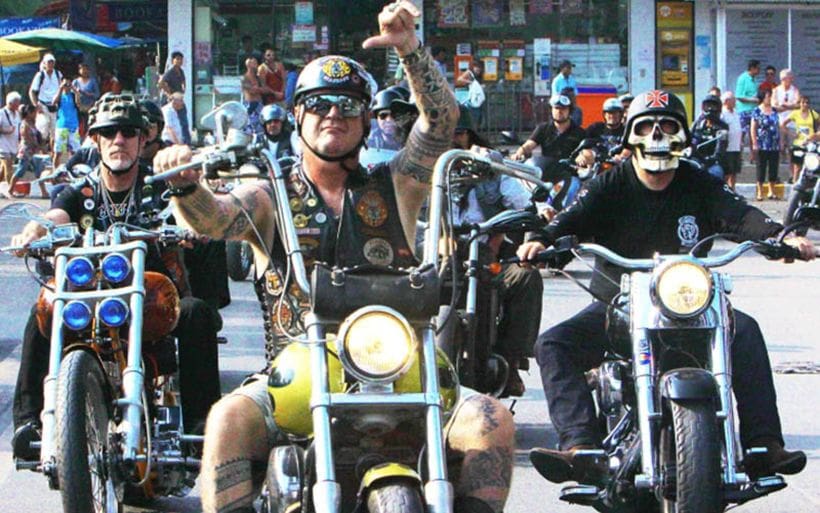 Music lovers rejoice – there are plenty of events for you in February as well. Electronic music producer and DJ Christopher Comstock, better known as Marshmello, returns to Bangkok on 20 February for a concert at Crystal Design Center. With hit remixes of well known songs such as "Where Are U Now" by Justin Bieber and collaborations with stars such as Anne-Marie, Khalid and Selena Gomez, Marshmello is sure to get the crowds roaring. Tickets are for sale at www.passionhead.co.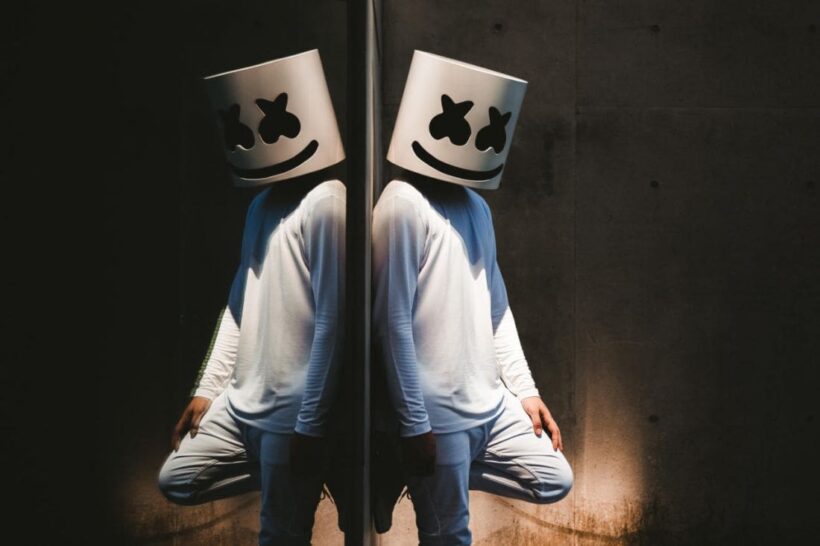 Just two days later on 22 February, Bitec Arena is expected to welcome thousands of visitors for the Mangosteen Music Festival Detour. Headliners include Irish rock band Kodaline in their Bangkok debut as well as Polycat and Thai "Lover Boy" sensation Phum Viphurit. Tickets are available through www.ticketmelon.com.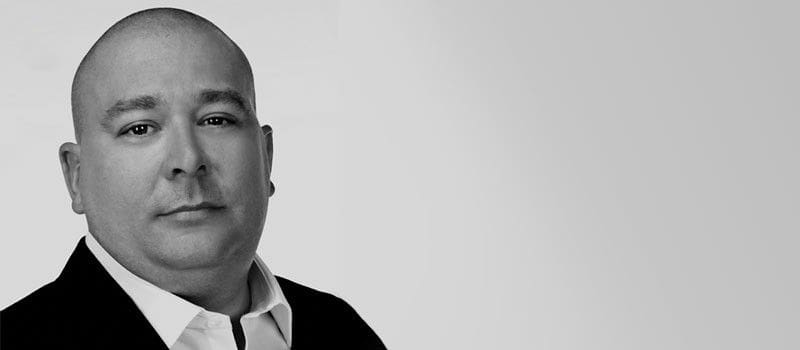 Founded in 2004 by veteran international marketing consultant Paul Poole, PAUL POOLE (SOUTH EAST ASIA) CO., LTD. is an independent marketing consultancy based in Bangkok, Thailand specialising in commercial sponsorship and partnership marketing, working with both rights holders and brands – acting as a catalyst by bringing them together and maximising the relationship.
For more information, visit www.paulpoole.co.th
Keep in contact with The Thaiger by following our
Facebook page
.
Phase 4 of relaxations may come sooner according to CCSA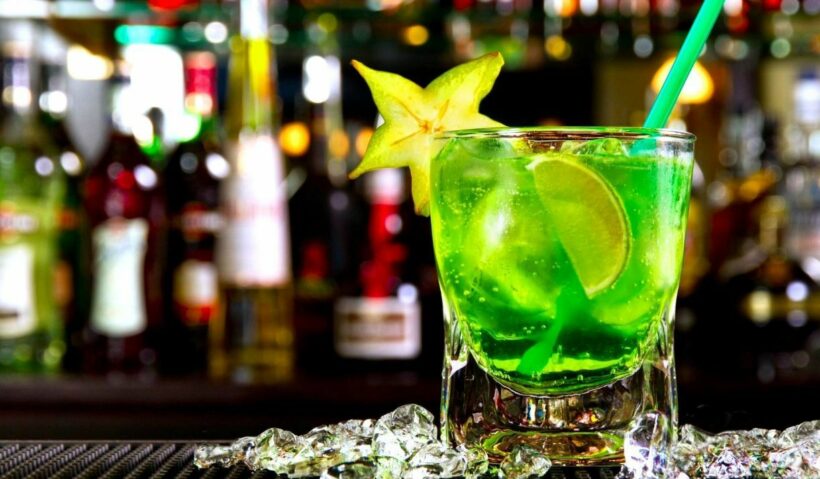 The government's Centre for Covid-19 Situation Administration reported today that pubs, bars and entertainment facilities would be permitted to reopen in the coming weeks if the regular count of new Covid-19 cases remains in single digits.
Dr Taweesilp has confirmed that the Covid-19 situation in Thailand continues to improve and has dropped to single digits for the past 22 days.
"The CCSA will continue to assess the situation every 14 days and if the single digit trend continues, the reopening of "red" businesses (medium to high risk) is likely to come faster."
He added, that everyone should keep their guard high to maintain the low infection rate, which would help everyday life to return to normal and boost customers' confidence in "red" businesses.
And whilst the re-opening of bars and pubs will be welcome, businesses are wondering who will be be visiting them. Bars in the tourists strips of Bangkok, and in tourist locations like Pattaya and Phuket, will likely be running on empty until the tourists start flying back into the country.
SOURCE: Nation Thailand
Keep in contact with The Thaiger by following our
Facebook page
.
Movies in a Covid world – The case for the return of the Drive In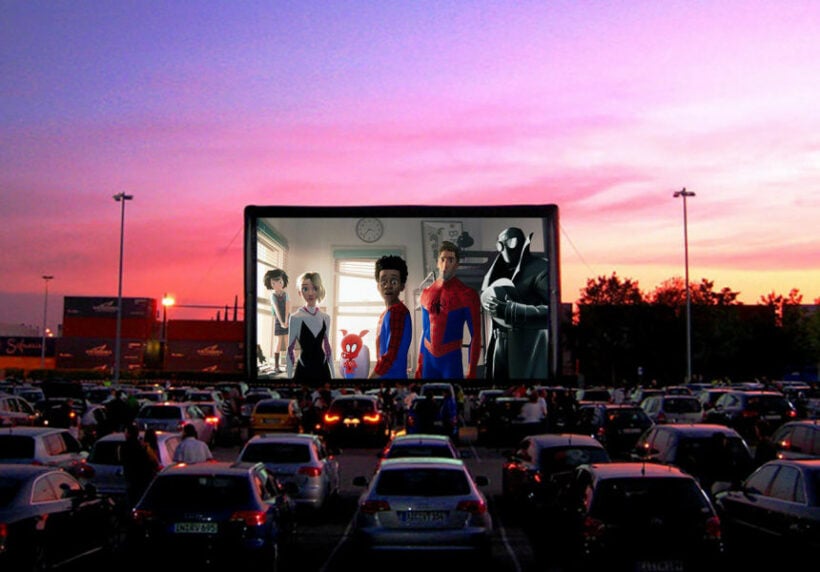 One of the industries hard hit by the impact of the Covid-19 outbreak has been the film industry. At both ends the industry has been shuttered – the making of the movies and then the watching of the movies in cinemas.
At some stage the movie making machine will chug back to life and, sometime, we'll be allowed to go back to the cinemas to enjoy expensive bottles of water and over-priced popcorn. In the meantime there has been a surge of ideas to get people back to the movies whilst we wait for some sort of new-normal to emerge.
Direct to TV, to be enjoyed whilst you eat pizzas whilst sitting in your underwear at home, has been an option but, hey, we want the experience of the really big screen and the shared audience reaction.
Whilst the concept of the Drive In has never been big in Thailand, it was a 'thing' in many western countries for a certain generation. Indeed attending (or enduring) a film at the Drive In was a right of passage. There are plenty of roof-top cinemas and other small scale outside versions but it's not quite the same as rolling up in your car, reclining the seat and turning the sound up loud in your very own car.
Cars are spaced out across a plot of land, in a very appropriately social-distanced manner. Maybe the scourge of Covid-19 is what we needed for a second wave of Drive Ins. For Thailand, it would be something new. The technology is simple – all you need is a car, an FM radio (to hear the soundtrack), a HUGE screen, an equally HUGE digital projector and an open area.
According to Comscore, out of 306 drive in theatres in the US, only about 50 are currently open. Australia had the third highest number of drive-ins of all countries, only behind the US and Canada. Currently, most have closed and there are only 16 remaining drive in theatres still operating in Australia.
Please answer the questions in our little mini survey and let's reflect on the past memories (some I am certainly unable to publish), likes, dislikes, antics and favourite moments at the once-popular drive in theatres.

Loading ...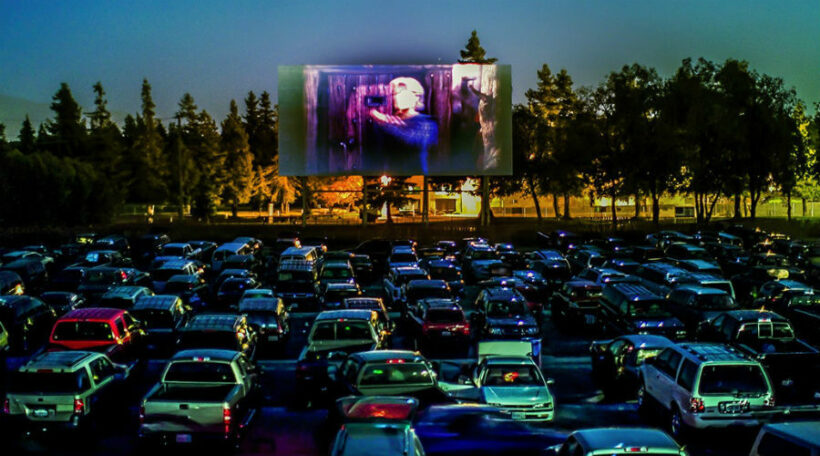 Keep in contact with The Thaiger by following our
Facebook page
.
Thailand rescue dog from meat trade performs on Britain's Got Talent
A dog rescued from Thailand's illegal meat trade brought tears to those on the TV show Britain's Got Talent. There was silence as the story of Miracle the dog played on a screen to the audience. A photo flashed on the screen of when the dog was crushed in a cage piled high with dogs.
"When the dog rescuer first saw him she thought he was dead. But when the camera flashed… he opened an eye."
Now, 6 years after the rescue, Miracle is a healthy dog with lots of energy. Miracle's owner, Amanda Leask from Scotland, now has 40 dogs, 19 of them are rescue dogs.
Miracle did a quick magic trick, bringing out four of his friends that matched photos the judges had picked. Although the magic trick was nice, it was Miracle's story that made even the stern judge Simon Cowell tear up.
The dog meat trade is an ongoing issue in Asia. The Soi Dog Foundation, a nonprofit organisation in Thailand and based in Mai Khao Phuket, cares for hundreds of dogs rescued from the meat trade. The SDF say the dogs are not humanely killed and many are tortured before being skinned alive because some believe the pain leads to the tenderising of the meat.
The Foundation says they have been successful in ending most of the dog meat trade, but continue to have undercover investigators monitor for any signs of the trade re-merging.
Watch Miracle's special performance…
SOURCES: The Sun | Soi Dog Foundation
Keep in contact with The Thaiger by following our
Facebook page
.