Event Round-Up – February 2019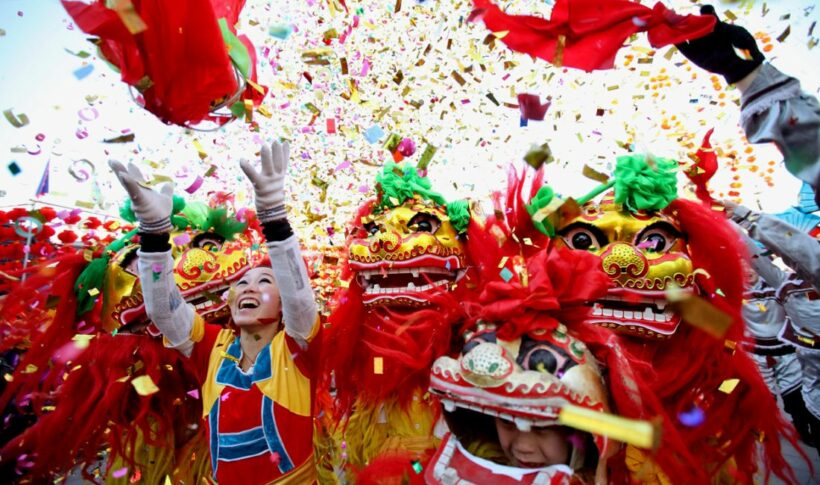 You still have a few days left to enjoy the tail end of Bangkok Design Week which is running from 26 January to 3 February in select areas around Bangkok. Taking inspiration from the city's rich history as a gathering point for creative minds from all over the world, Bangkok Design Week is held under the theme of "Fusing Forward", taking a multidisciplinary approach to showcasing the city's ethnic and cultural diversities.
Activities around Bangkok's riverside communities, including Charoenkrung and Klong San as well as Rama I and Sukhumvit Road, will take the form of showcases and exhibitions, talks and workshops, and events and markets. For more information visit www.bangkokriver.com.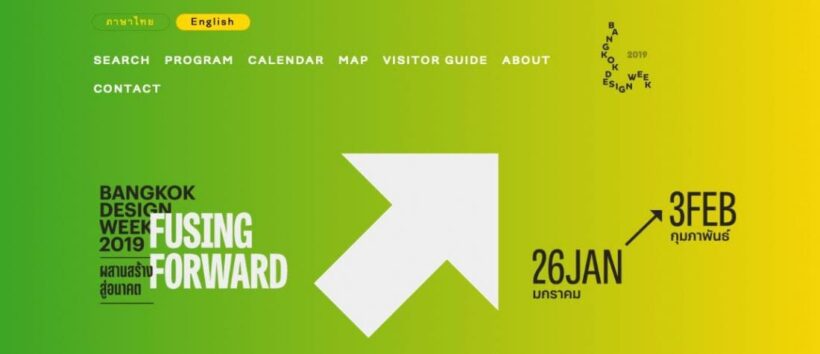 Those into horticulture should head north at the beginning of the month for the popular Chiang Mai Flower Festival on 1-4 February. A tradition for over 40 years, the event celebrates the region's wealth of flowers as well as supports the local economy through a vibrant display of both modern and ancient Lanna floral art which attract thousands of visitors every year.
One of the main attractions is an impressive parade where floral artists from Chiang Mai and beyond display their works on floats as spectators gather across the city. The festival also features exhibitions of ornamental plants, music shows and competitions.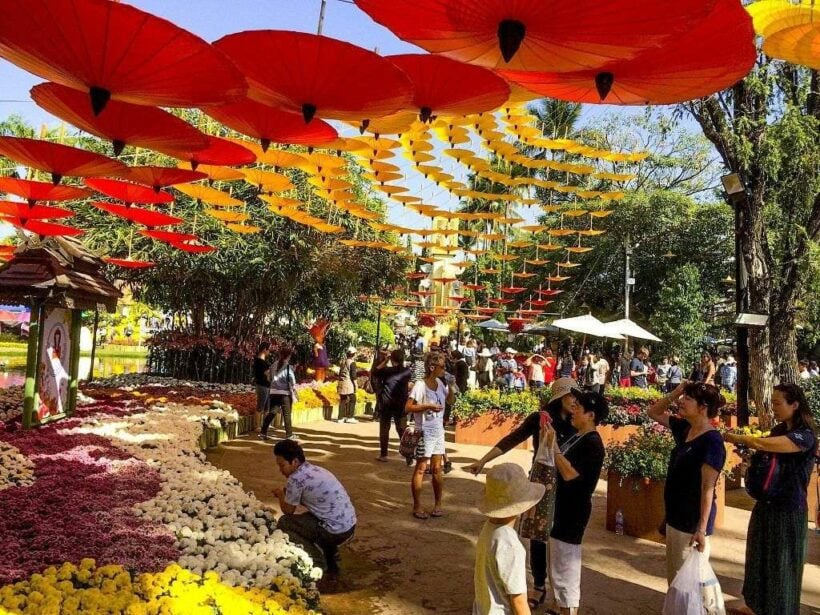 Chinese New Year falls on 5 February this year and millions of people across Thailand will celebrate the Year of the Pig with various festivities. Two of the most popular places to watch the activities are Chinatown in Bangkok and Phuket Town where visitors can sample traditional Chinese foods and buy souvenirs, but smaller towns and communities will also mark the occasion with fire crackers, red lanterns and processions. Many hotels and restaurants around the country will also have special promotions and events to mark the new year.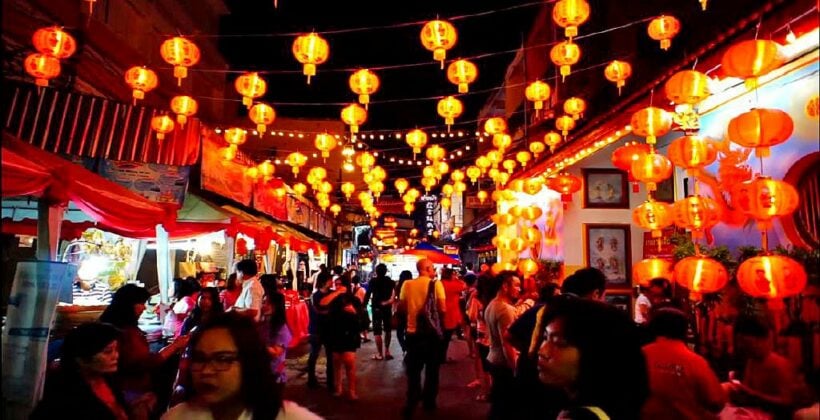 Phuket will be gearing up for what is labelled Asia's Biggest Trance Festival, UnKonscious, which will take place in Patong's Paradise Beach Phuket on 8-9 February. The two-day festival is expected to attract trance music fans from all over Asia, with headliners including world-renowned acts such as Giuseppe Ottaviani and Simon Patterson. Tickets are available on www.ticketmelon.com.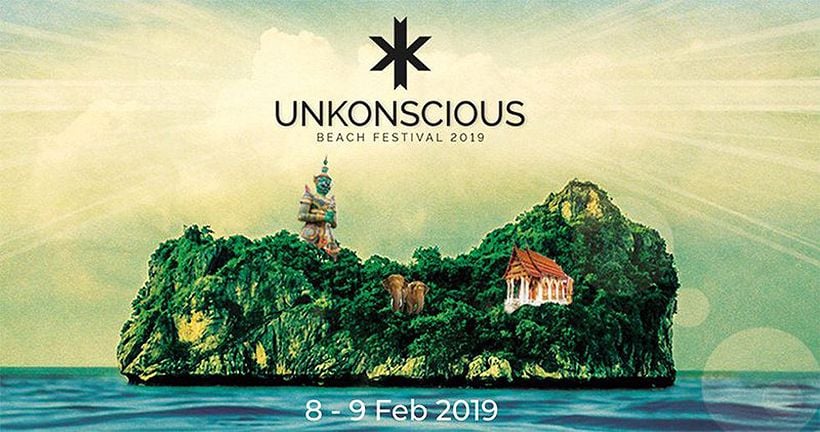 Love it or hate it but February is also the month of love, with Valentine's Day resulting in hotels and restaurants across the country offering special deals and promotions. With or without a date, this is the time to make big savings on delicious meals and special hotel stays.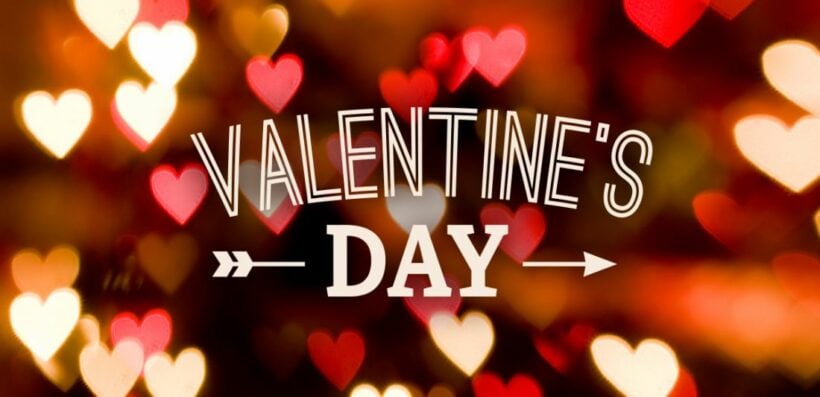 Sticking with the love theme, the annual Trang Underwater Wedding Ceremony will take place on 12-14 February in Trang province. Equal parts gimmick and tradition, the event has become popular for its unique way of combining traditional Thai wedding traditions and rituals with the more unusual concept of tying the knot underwater. Several hotels and resorts in the area will have special packages available for couples visiting around this time. The only requirements to participate is a scuba diving certificate.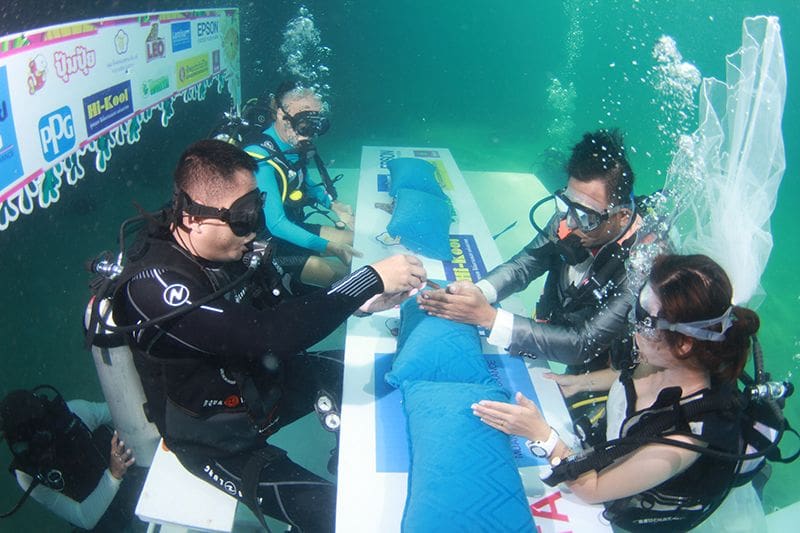 If you have gasoline running through your veins and just can't get enough of bikes and everything speed, Burapa Bike Week is your event! One of the most anticipated annual events in the seaside resort, Burapa Bike Week is expected to attract thousands of visitors to Pattaya on 14-16 February to enjoy a weekend of live music, parades, exhibitions and entertainment. The "Ride for Peace" parade raises money for charity as well as showcases some of the newest models from big brands such as Vespa, Honda and Suzuki. The gathering also features a rock music festival, exhibition and entertainment.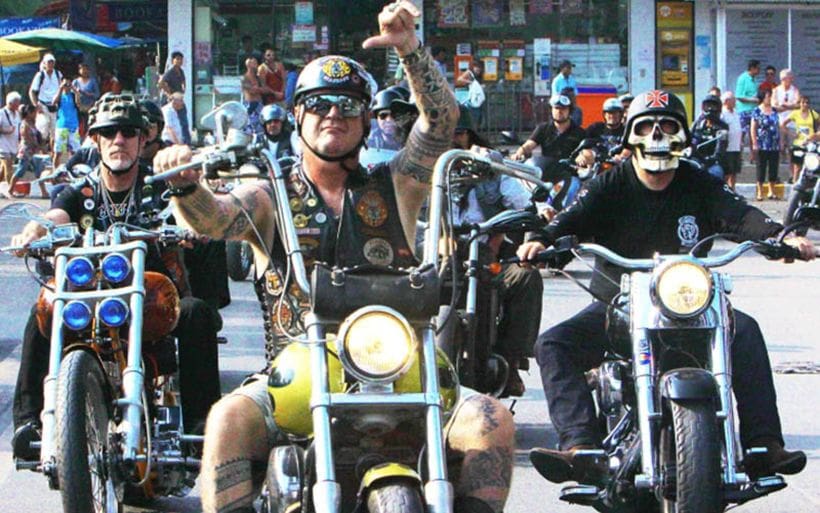 Music lovers rejoice – there are plenty of events for you in February as well. Electronic music producer and DJ Christopher Comstock, better known as Marshmello, returns to Bangkok on 20 February for a concert at Crystal Design Center. With hit remixes of well known songs such as "Where Are U Now" by Justin Bieber and collaborations with stars such as Anne-Marie, Khalid and Selena Gomez, Marshmello is sure to get the crowds roaring. Tickets are for sale at www.passionhead.co.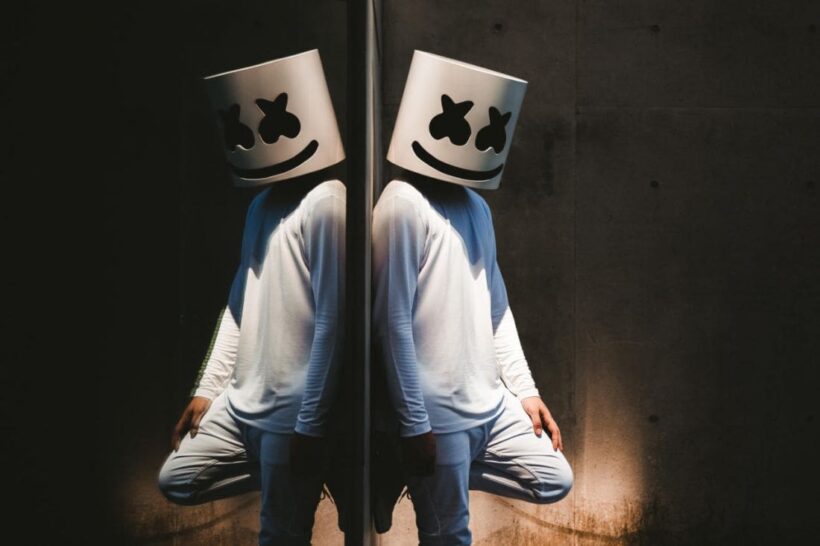 Just two days later on 22 February, Bitec Arena is expected to welcome thousands of visitors for the Mangosteen Music Festival Detour. Headliners include Irish rock band Kodaline in their Bangkok debut as well as Polycat and Thai "Lover Boy" sensation Phum Viphurit. Tickets are available through www.ticketmelon.com.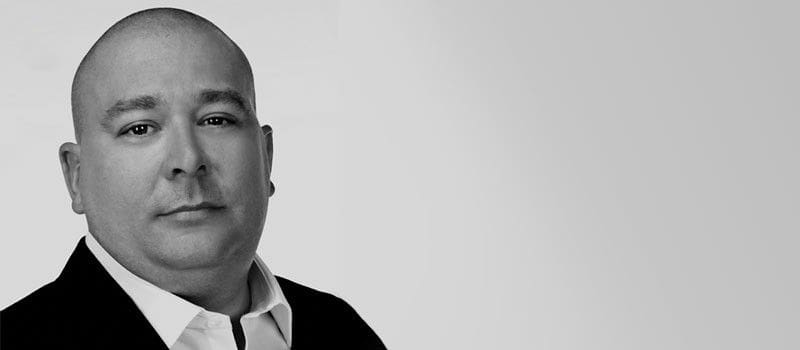 Founded in 2004 by veteran international marketing consultant Paul Poole, PAUL POOLE (SOUTH EAST ASIA) CO., LTD. is an independent marketing consultancy based in Bangkok, Thailand specialising in commercial sponsorship and partnership marketing, working with both rights holders and brands – acting as a catalyst by bringing them together and maximising the relationship.
For more information, visit www.paulpoole.co.th
Keep in contact with The Thaiger by following our Facebook page.
Never miss out on future posts by following The Thaiger.
Phuket's nightlife. Yes, bars and clubs are still open | VIDEO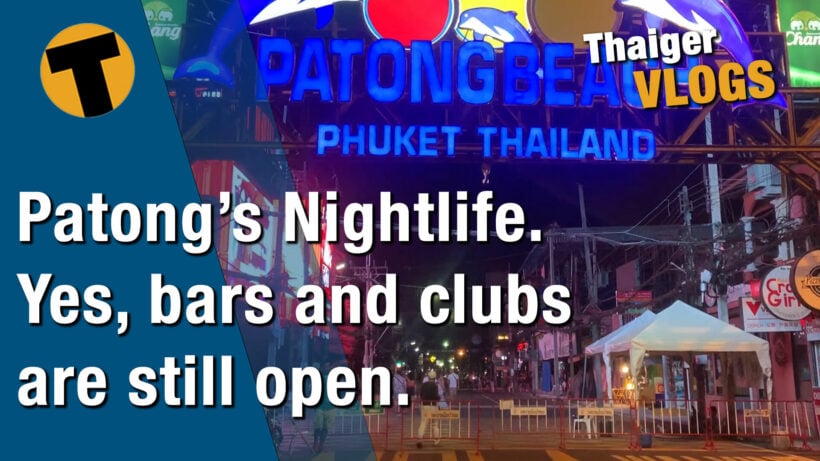 There was the original Covid-19 outbreak and lockdowns back in April and May in 2020, then again just before Christmas and New Year when the new clusters emerged in Samut Sakhon and the eastern coastal provinces, Patong's nightlife was quiet enough, almost non-existent.
Now when the restrictions are lifted, Nimz will take you through Phuket's famous nightlife spot Bangla Road, Patong Beach and Phuket Town. It's quiet, but there are still clubs open and operating and ready to welcome you.
Keep in contact with The Thaiger by following our Facebook page.
Never miss out on future posts by following The Thaiger.
DUMBO the rooftop bar in Bangkok, a hidden gem | VIDEO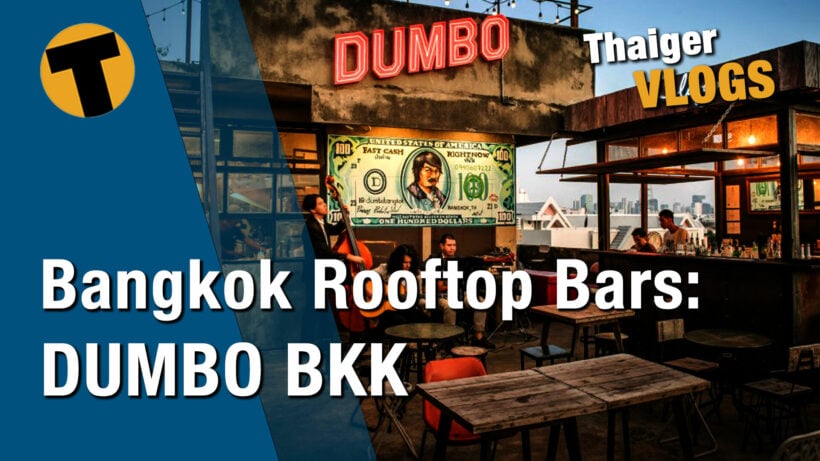 Located in the heart of Bangkok City, Thailand. Just a few metres away from the Saphan Khwai BTS station, 'DUMBO BKK' offers a fine mixture of jazz, great food and original cocktails. Bringing you back to the urban tenors of the late 1940s – early 1950s, New York. Som, one of our new Thaiger Vloggers sneaks in, and brings us her impressions of the place. Let's check it out!
Keep in contact with The Thaiger by following our Facebook page.
Never miss out on future posts by following The Thaiger.
Lights, camera, Covid – Tourism Ministry wants film crews to come to Thailand now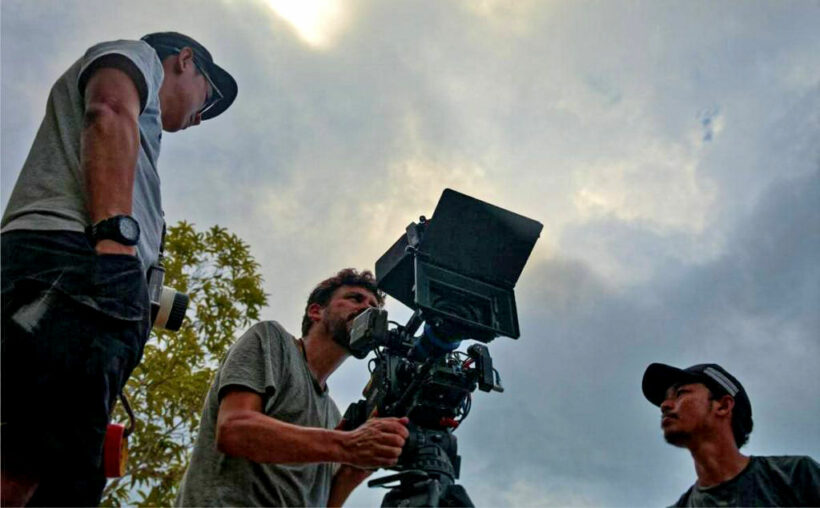 Without much luck with their 'cunning ideas' to draw back a few of the remaining world's travellers, Thailand's tourism officials are turning to the film industry to attract some people and investment. The Tourism and Sports Ministry is aiming to generate around 3 billion baht from foreign film crews and is targeting film projects with an investment over 100 million baht.
Foreign tourism revenue drastically dropped 83% in 2020, diving from nearly 40 million tourists in 2019 to only 6.7 million tourists in 2020, the vast majority of those visiting in the first 3 months of the year.
Anant Wongbenjarat, the tourism department's director-general, says that Thailand welcomed 176 international film productions to the country last year, generating 1.73 billion baht. But this impressive number is a sharp decrease compared to 2019 when 740 foreign film crews generated 4.86 billion baht for the local economy.
Let's face it, with long stretches of empty beaches and quieter streets, especially in some of the tourist hot spots at the moment, there's never been a better time for international film crews to shoot their films in the Land of Smiles.
Fast & Furious 9 was shooting in and around the Krabi province during 3 months in 2019. Read about that HERE.
Check out The Thaiger's pick for the Top 10 foreign films made in Thailand HERE.
Last August, the CCSA granted "special entry" permission for film productions to shoot in Thailand and take advantage of the amazing scenery, generally "under control" Covid situation and the country's highly skilled film production crews. 53 film production projects were based, and mostly shot, in Thailand between August and December last year, contributing 1.14 billion baht to the economy.
But, you guessed it, all crews and actors entering Thailand still had to undergo the mandatory 14 day quarantine.
"International productions can proceed and generate income for locals despite the tourism slowdown. In the first half of this year, there will be nine more productions expected to come in and help create at least 800 jobs for locals."
SOURCE: Bangkok Post
Keep in contact with The Thaiger by following our Facebook page.
Never miss out on future posts by following The Thaiger.