Alleged 'sex cult' yoga retreat on Koh Phangan operating again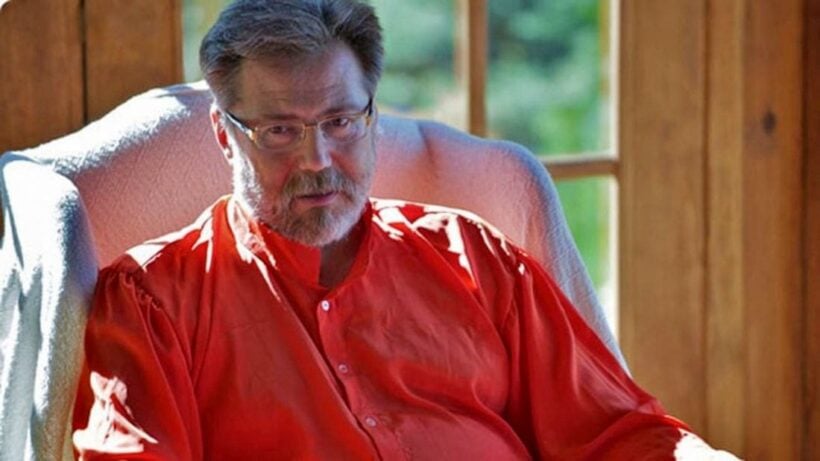 PHOTO: Narcis Tarcau, aka. Swami Vivekananda Saraswati – South China Morning Post
The world's "biggest tantric yoga school" has reopened on Koh Phangan with the accused leader back in charge amid accusations that management suppressed an investigation into the alleged abuse.
The centre closed last September after 14 women alleged rape and sexual assault and made official complaints. At the time the Agama centre promised a through internal investigation into the allegations.
Read The Thaiger's story about the raids last year HERE.
Agama Yoga claimed at the time that they had shut down for "restructuring after the allegations from previous students became public in September, 2018. They accused the school of "facilitating rape, sexual assault and misogynist teachings".
The accusations were mainly leveled at the leader, a Romanian called Narcis Tarcau, who had gone under the name of Swami Vivekananda Saraswati for 15 years. Allegations were also made at the time against several of the centre's teaching staff.
The yoga school remains stripped of its Yoga Alliance certification, according to an article in The Guardian.
Sixteen former pupils and staff accused the centre of operating a defacto "sex cult" and claimed that it had been operating as such for quite some time. Two formal accusations of rape were made against Tarcau but a three-month statute of limitations on rape cases in Thailand meant they could not be investigated by authorities on Koh Phangan.
An article in South China Morning Post also says that Tarcau was accused of using his influence to promote "dangerous" health theories, which allegedly contributed to at least two women not seeking treatment for cancer with "devastating consequences".
Tarcau fled Thailand when several of the victims went public, including several sending reports of the allegations to The Thaiger.
At the time the school apologised for any harm a teacher may have caused, promised a full internal investigation and said that they were "dedicated to change". The centre claimed they were closing down and restructuring.
Now UK media, The Guardian, claims that Tarcau is back on Koh Phangan and has reopened the Agama centre. The article says that he is back teaching female students.
The Agama website said last month that he was listed as the teacher leading a New Year retreat as well as other yoga workshops. But all teachers' names have now been removed from the website.
The website also promotes courses in other 'alternative' workshops including "Kundalini, Bhakti, Nidra, and Raja Yoga(s), The Tibetan Book of The Dead, Astrology, Psychotherapy, Rebirthing, Metaphysics, and much more".
The website makes no mention of the complaints made against the 'Swami', last year's closure, the allegations against the centre or changes made to avoid further abuses.
The article also claims that several other teachers who were also accused of misconduct, rape, assault, or were accused of being part of attempts to cover up the allegation, are now back teaching at the school.
In one allegation, Ana Smith, the mother of a former Agama pupil, Deborah Topp, claims that in 2017 Tarcau convinced her daughter not to return to Australia for breast cancer treatment and instead follow his natural remedies. These 'remedies' included eating only brown rice and drinking her own urine and menstrual blood, which she said he allegedly claimed to have used in the past to "successfully cure cancer".
The mother said that Deborah eventually returned to Australia three months mater after the lump had grown rapidly. Despite a mastectomy, Ana says it was "too late" as the cancer had spread and "her chances of survival had long expired".
Deborah Topp died in December 2017.
Koh Phangan police colonel Sathit Kongniam has confirmed to The Guardian they were "still monitoring" Agama, and made regular visits to the school. He also said that the police believed that Tarcau was no longer at the school.
Another story of the allegations against Narcis Tarcau, aka. Swami Vivekananda Saraswati HERE.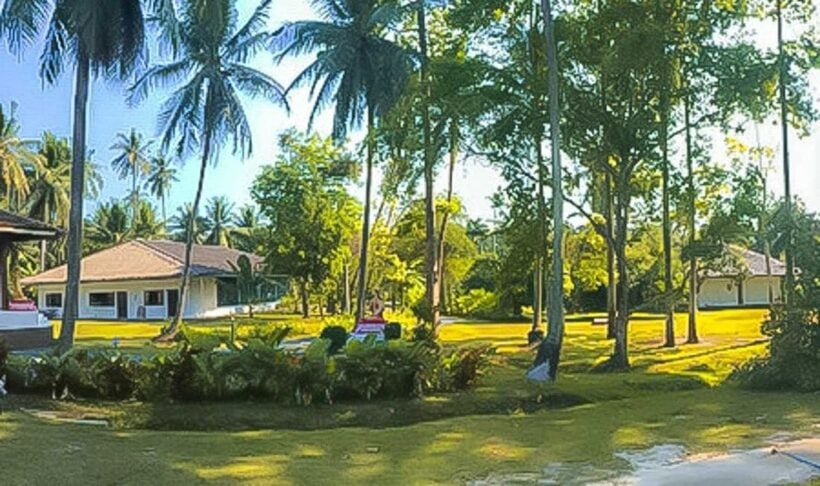 SOURCES: South China Morning Post, The Guardian


Read more headlines, reports & breaking news in Koh Samui. Or catch up on your Thailand news.
Luxury hotel raided in Koh Samui over alleged money laundering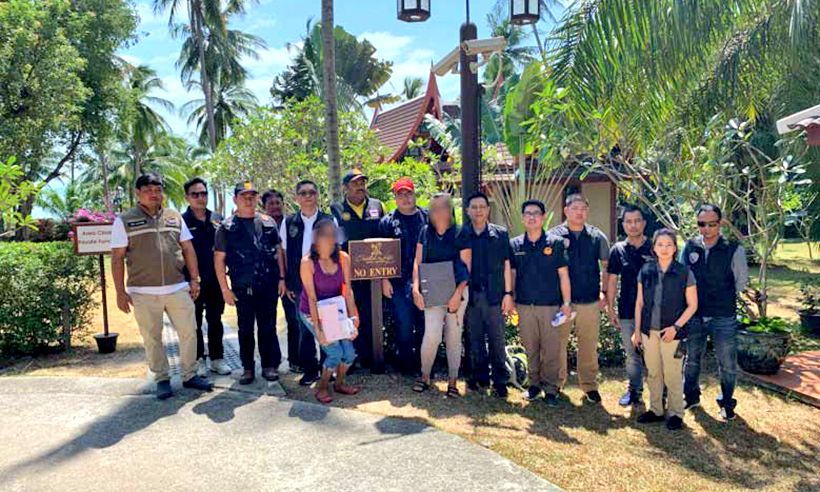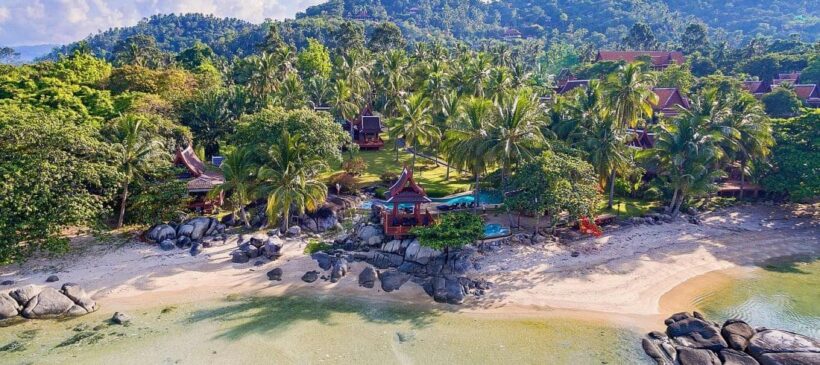 PHOTO: Oriental Lodge Koh Samui
A luxury hotel in the south of Koh Samui was raided yesterday in an international money laundering probe. The raid was conduced by the Department of Special Investigation officers and Ministry of the Interior officials.
The Komchadluek website reports that investigators allege that 100 million baht has been funneled through illegal activities at the Oriental Lodge establishment.
A company run by the Thai wife, of one of the alleged money laundering gang, is believed to have acted as a front for the crime.
It's also been discovered that Oriental Lodge wasn't operating with the required hotel and operating licenses. Investigators say there will be separate prosecutions over this matter.
The DSI chief Phaisit Wongmeuang has confirmed the raid at the hotel yesterday.
SOURCE: Komchadluek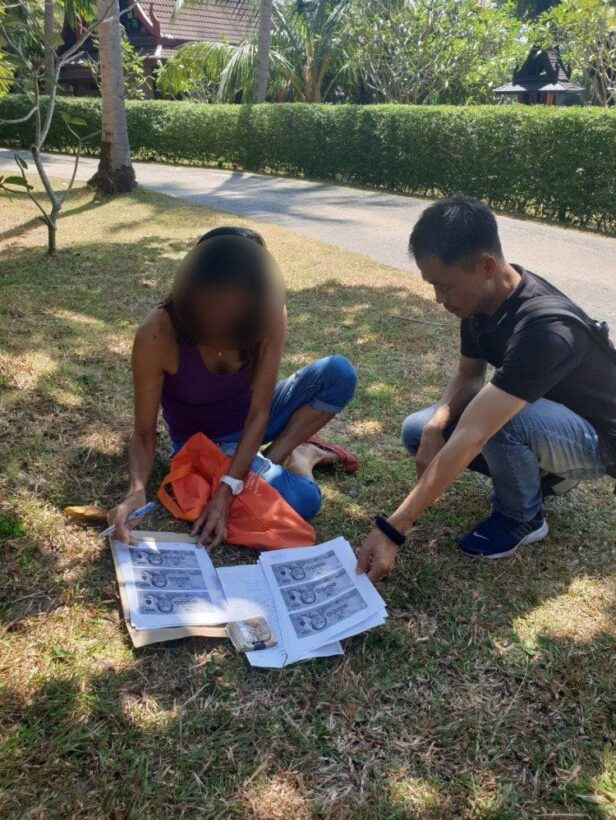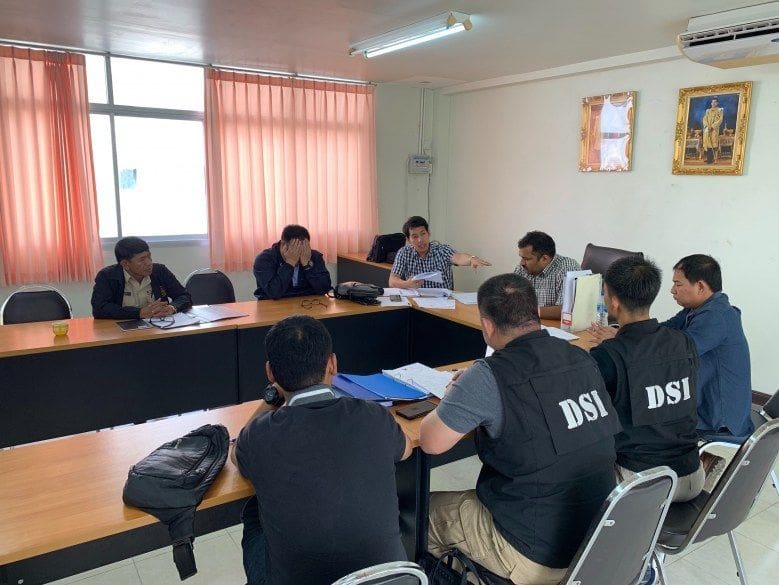 Koh Samui: "Awash with drugs", ONB News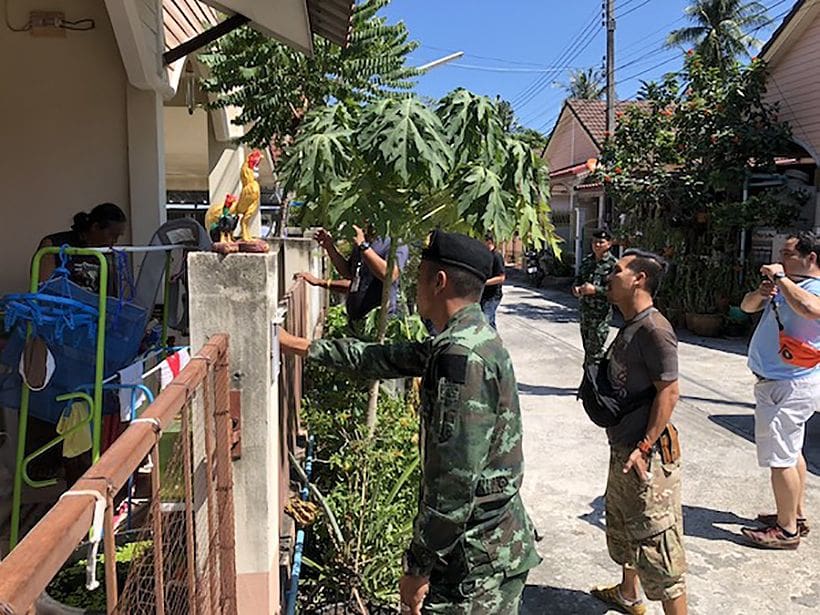 ONB News is reporting that Koh Samui is "awash with drugs" and that the local prison was crammed full of prisoners convicted on drugs charges.
They were making the assessment following the latest arrest of a Thai woman and her Thai husband on drugs charges on the popular holiday island.
'Ice' or crystal methamphetamine was found at her home in Bo Phut.
The 37 year old, Pinkaew Joseph Pickering, was arrested. She admitted she had been selling the drugs to Thais and foreign tourists. She said she had been married to a foreigner for a year, but it didn't work out and now she was married to a Thai man. She also had a 10 month old child.
She told police she had to turn to drugs to make ends meet. Police believe she was more involved in the drugs trade than that. They had previously arrested her new Thai husband also for involvement in the drugs trade.
ONB reported that 80% of the inmates at the Samui District prison were incarcerated for drugs.
Stunning new Lux Neo villas at Chaweng, Koh Samui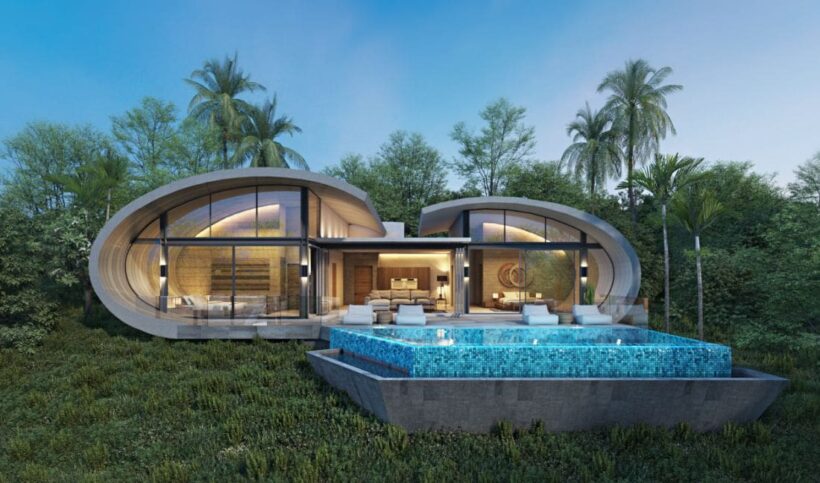 Sun, sea, new, views, pool villa, Samui. All the words you want to hear.
Lux Neo is now available, combining stunning sea views and outstanding modern design. Lux Neo is the newest award winning project by the "Neo" team with critiqued unique villa design and award winning styling. Click HERE to read more about the Neo design team and some of their other award-winning projects.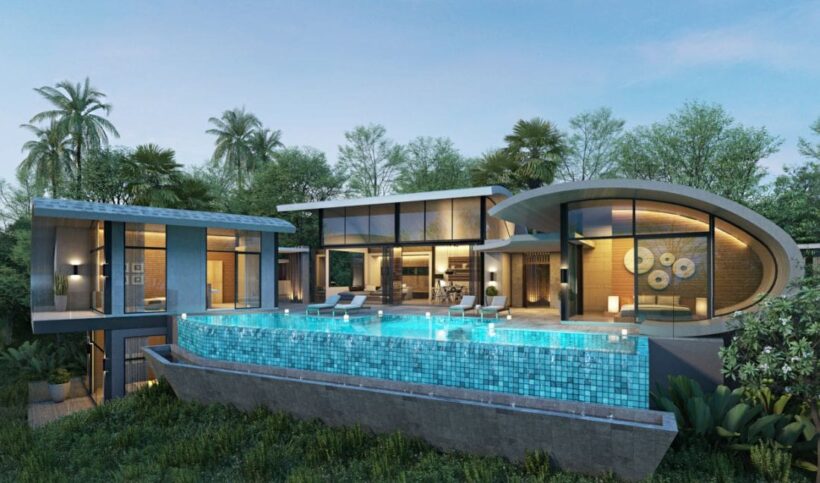 This magnificent site offers a unique combination for in Thailand – inspired design, value, astonishing views and quality. Designer two or three bedroom villas are now available with sea views to Chaweng Noi and just minutes to the main attractions, beaches, shops, airport and the main Chaweng shopping and beach areas.
The "Lux" location is 18 Rai of premium Chaweng Noi sea view land with "Neo" being a private 12 plot residential development featuring the uniquely inspired villa style. The highly desirable location of Chaweng Noi is just 1 kilometre away from some of Koh Samui's best beaches and restaurants.


These luxuriously designed spaces include vaulted double height ceilings, mezzanine floors, large open airy spaces, modern terrazzo bathrooms and mezzanine bedrooms – all with breathtaking views of Koh Samui offering unparalleled design with nothing else like it in South East Asia.
Prices start from 8.8 million baht for the 2 bedroom villas ranging up to 12.5 million baht for the 3 bedroom villas.
Read more about the details of this stunning Samui development or make enquiries HERE. You will be able to find out a lot more information as well as compare the new Lux Neo to other projects in the area.
Check out more Samui properties HERE.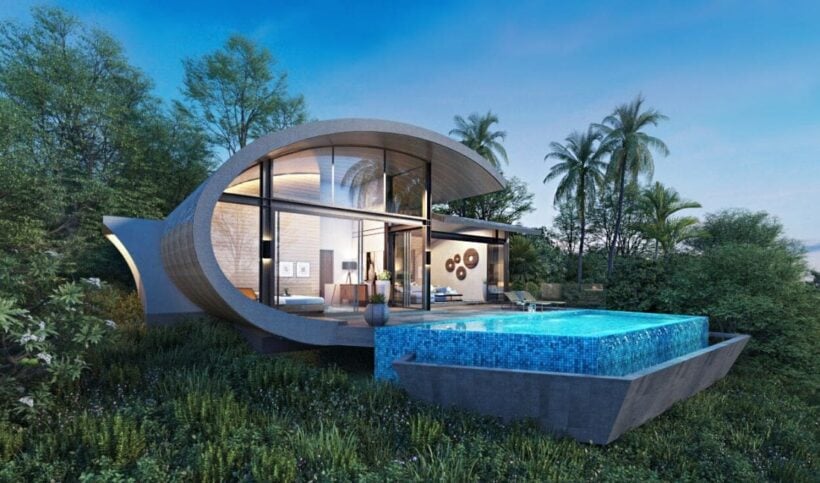 Go to property.thethaiger.com when you want to search for Thailand's largest selection of properties.