Election date announced as Sunday, March 24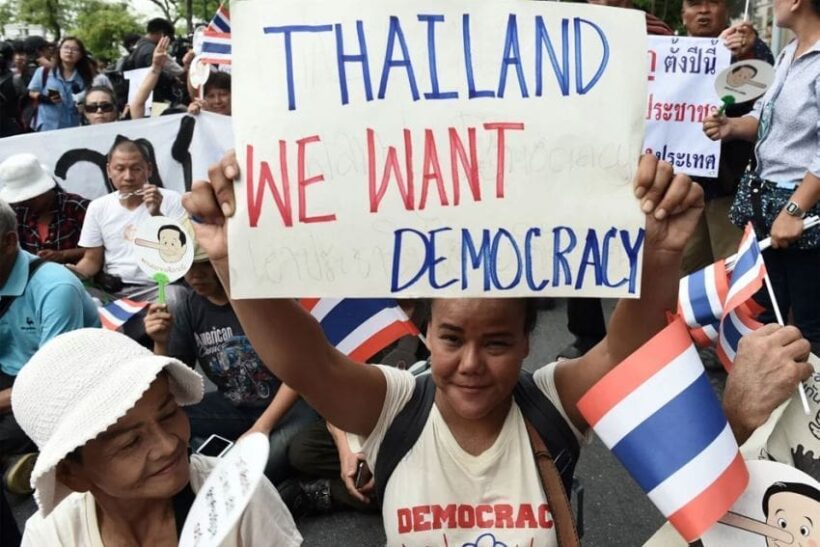 Thais get their opportunity to express their democratic vote and will go to the polls on Sunday, March 24.
The Election Commission (EC) has announced the date after chairing an urgent meeting of EC members this afternoon. The royal decree was signed by HM The King and co-signed by Thai PM Prayut Chan-o-cha this morning. The decree orders a general election of members of Parliament.
The constitutional process calls for the EC to announce the date for the election within five days of the decree taking effect this morning with its publication in the Royal Gazette.
The four-clause law puts the president of the EC in charge of ensuring adherence to the royal decree.
It requires the EC to formally announce the date of the election in the Royal Gazette within five days of the decree coming into force. The election date must be no less than 45 days and no more than 60 days from the day the decree takes effect.
Keep in contact with The Thaiger by following our
Facebook page
.
Never miss out on future posts by
following The Thaiger
.
Coming back to Thailand? Here are some of the steps you need to know about.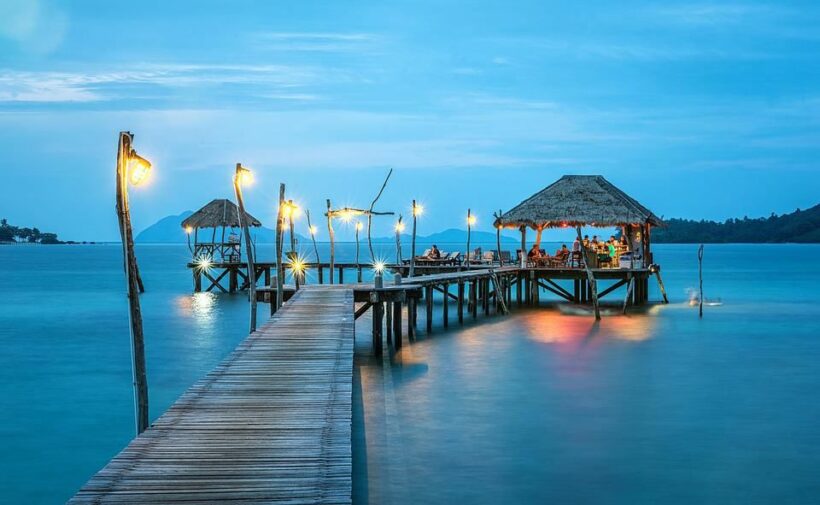 Want to come back to Thailand? Whilst the borders are still closed to simple visa-on-arrival and general tourism, you CAN get back to the country at this time if you have the resources, patience and need to get the requisite paperwork together. There will be red tape, stumbles and conflicting information. But be persistent and you'll be able to travel to Thailand at this time. The country is open, the beaches are pristine and mostly empty and the shops are open. There's also plenty of bars and nightlife re-opened and happy to welcome you back.
Please, before you do anything else, check with your country's Thai Embassy to confirm the current situation for re-entry to Thailand for citizens of your country. In many cases the 500,000 Thai baht minimum bank balance requirement has now been dropped. Financial requirements are now, routinely, US$700 for a single traveller or US$1,500 for a family.
The situation is also continuously evolving. The Thaiger routinely publishes all changes and modifications to the visa and quarantine requirements at this time.
Quarantine
There is still a mandatory requirement for 14 days quarantine at an ASQ, Alternative State Quarantine, a registered hotel that has paid up with a local hospital. HERE's a list of registered ASQ hotels. Prices for your quarantine stay range from 23,000 – over 100,000 depending on the quality and space you desire. One of the main differences will be the quality of the food, so ask about the menus available – you'll be stuck with little choice for your 14 day stay! In most cases you'll be required to pay upfront and provide proof of payment as part of your visa applications. Some hotels allow a deposit and balance on arrival.
A few people have catalogued their journey through quarantine and the paperwork. Read HERE, and HERE and HERE and HERE. And watch Nick Davies interview with The Thaiger.
Flights
You'll also need to present proof of your airline ticket to Thailand. New flights are being added all the time back into Thailand as previously grounded airlines are slowly dusting off their aircraft and adding new flights as demand increases. We would recommend searching for flights through an aggregator like skyscanner.com but, when you find a flight at the right time and price, book directly through the airline as it's easier to deal directly through the airline at this time if things change (and they do, especially at this time).
Testing
You will need to provide proof of a negative PCR Covid test within 72 hours of your departure date. The test and results should take less than 24 hours. You should contact your local health providers or insurers ahead of time so that you will be able to schedule this to fit in with your plans.
Fit-to-fly certificate
Depending on your country, you will be able to get this from a local health practitioner or GP, and even online in some cases. but You'll need to forward your negative Covid-19 test as evidence for the "fit-to-fly" certificate to be issued.
Insurance
You will need specific medical insurance covering US$100,000, including cover for Covid-19. The TAT (Tourism Authority of Thailand) has published its preferred list of Thai insurers HERE, but there are plenty of others. Safety Wing also has coverage HERE. And AXA has bespoke policies for medical insurance at this time HERE. This insurance is not overly expensive.
Certificate of Entry
A certificate of entry is required for every person entering Thailand. Go to this website HERE and follow the links.
VISA
Apart from all the other paperwork, created by Thailand's desire to control potential threats from new Covid cases entering Thailand, you'll also need a visa. There are a few options at the moment including the STV, Special Tourist Visa, the updated 60 day tourist visa and Elite Visas through the Thailand Elite Visa program. You should discuss your options at your local Thai embassy.
Do your homework before you undertake this venture as your timing of the various elements will be critical to a smooth flow of the red tape required. Also do a complete budget of the elements required to get back to Thailand.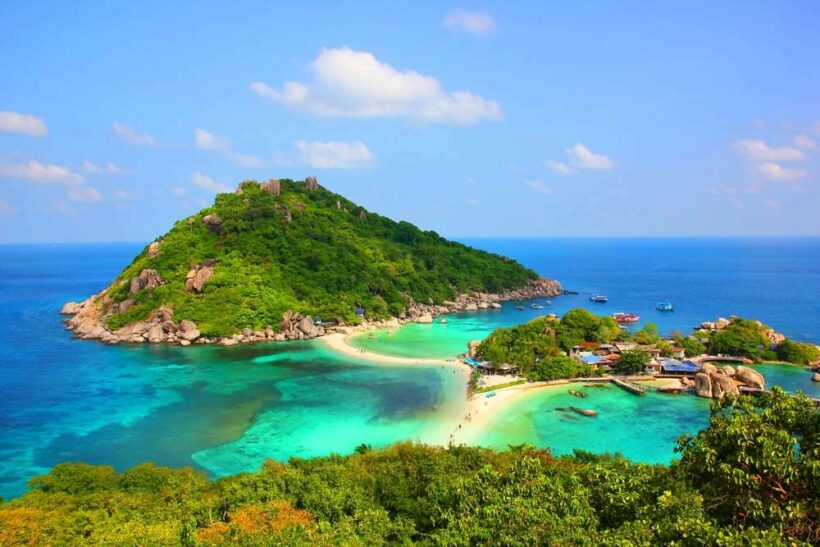 Keep in contact with The Thaiger by following our
Facebook page
.
Never miss out on future posts by
following The Thaiger
.
Thai virologist says vaccinating 40 million Thais next year will be a challenge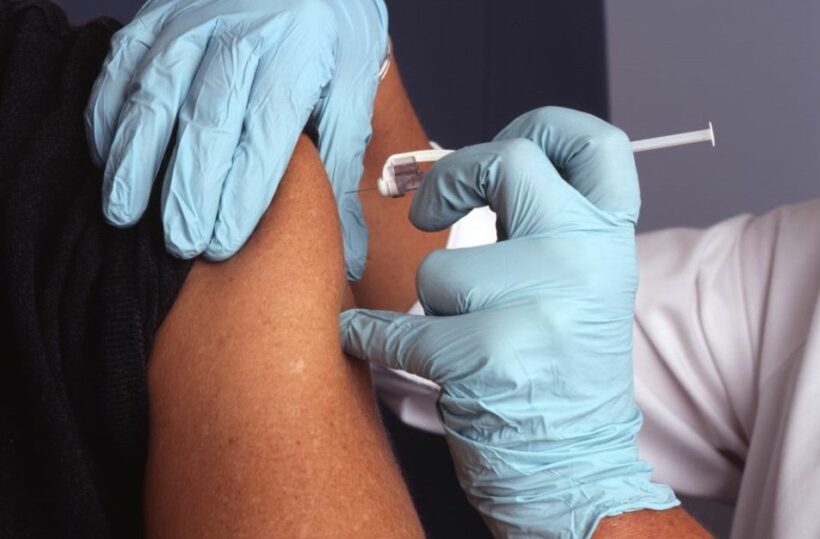 A prominent Thai virologist has admitted that vaccinating 60% of the population against Covid-19 next year will not be easy. Dr Yong Pooworavan says this is because 40 million people receiving 2 doses each means the country needs access to 80 million doses. Yesterday, it was confirmed that Thailand hopes to begin production and administration of the AstraZeneca/Oxford University vaccine in the first half of 2021.
However, Yong remains hopeful that the Covid-19 situation will improve in 2021 but adds that the virus will linger in the Kingdom for up to 2 years, before becoming more like a seasonal flu. His advice for people in Thailand is to continue with preventative measures such as mask-wearing, hand-washing, and social distancing, for at least another year.
Yong has also announced that doctors used plasma from a recovered Covid-19 patient to treat a Swiss national who was seriously ill with the virus while in state quarantine. It's understood the man had developed pneumonia and was on a respirator, but following 10 days of the plasma treatment, his condition has improved.
Yong says the Thai Red Cross has around 600 bottles of plasma serum, which was donated by recovered patients and can be used to treat those who become seriously ill with the Covid-19 virus.
SOURCE: Thai PBS World
Keep in contact with The Thaiger by following our
Facebook page
.
Never miss out on future posts by
following The Thaiger
.
Cannabis with very low THC content to be allowed in cosmetics and herbal products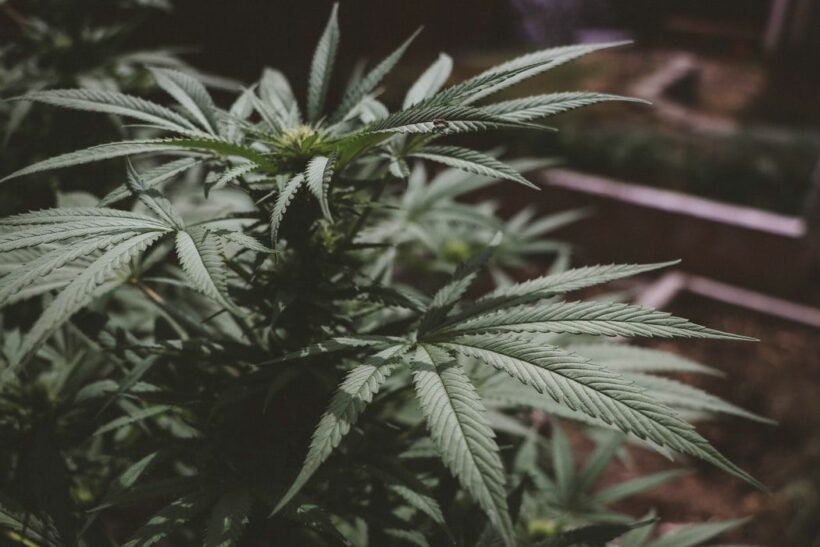 The Food and Drug Administration is drafting a new regulation to allow cannabis and hemp to be used in cosmetics and food products… just not the parts of the plant like the buds that are known to cause euphoric effects.
The move is intended to allow cannabis and hemp to be used for production of textiles, garments, medicines and herbal products, according to FDA secretary general Paisal Dunkhum.
Parts of the cannabis and hemp plants with very low levels of the psychoactive compound tetrahydrocannabinol, or THC, such as the leaves, branches, stems, trunks, bark, fibre and roots, will be excluded from the government's narcotics list, according to the permanent secretary for health Kiattiphum Wongrajit.
The use of hemp seeds and seed extract will be included in the regulation along with cannabidiol, or CBD, and THC at a maximum content of 0.2%, according to Kiattiphum. Only those with permission for the government are authorised to grow cannabis for production.
After the FDA finishes drafting the regulation, the public health minister will then approve the measure and the new rules will take effect after it is published in the Royal Gazette.
SOURCE:Bangkok Post
Keep in contact with The Thaiger by following our
Facebook page
.
Never miss out on future posts by
following The Thaiger
.