Don't drink and vote – 24 hour alcohol ban starts at 6pm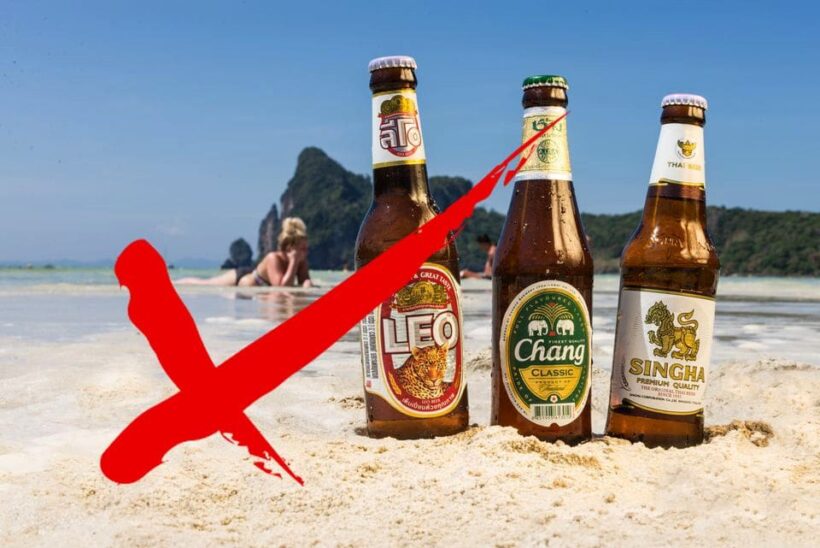 Police are out and about in Thailand's popular tourist zones warning people that there will be an election alcohol ban starting at 6 tonight, for 24 hours. There will also be a ban next weekend as well.
Nobody appears to have told the police and officials that international tourists don't vote.
"No selling of alcohol will be allowed from 6 pm today until 6 pm tomorrow (Sunday). Sunday is the pre-voting day when polling stations are open for people unable to vote in their home provinces on voting day, March 24.
Next weekend will be the same – a ban is in place from 6pm, March 23 until 6pm, March 24.
Breaking the ban could cost you 10,000 baht in fines and six months in jail if caught selling alcohol.
Convenience stores are expecting brisk business up to 6pm tonight!


Read more headlines, reports & breaking news in Thailand. Or catch up on your Thailand news.
EC claims yesterday's ballots are safe and secure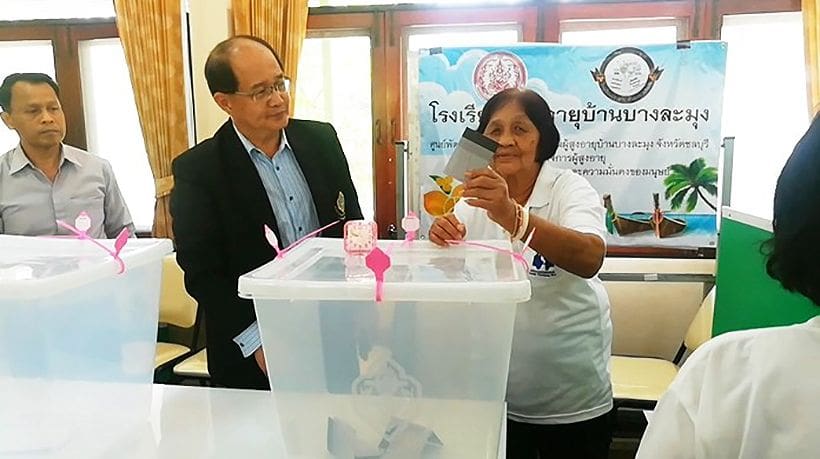 PHOTO: Pattaya Mail
The Election Commission says all yesterday's ballots are secure. They've told a suspicious media that they, and members of political parties, are allowed to check the security of yesterday's paper ballots at Thai Post offices and police stations around the country where they are being stored before heading to Thailand Post's HQ in Bangkok today.
The EC claims that, following the closure of polling stations around the country in yesterday's pre-election ballot at 5pm, the ballots were sealed in boxes and signed by local EC officials.
The EC, trying to allay fears from voters, candidates and the media, say the procedure is exactly the same as in the past. They say by sending them to Bangkok as soon as possible will prevent any local issues with the security of the ballots.
The advance ballot papers will eventually end up in the country's voting constituencies where they will be added to next week's main election day ballots for the big count.
They say all yesterday's ballots will be sent out to the 350 constituencies to join the other local ballots. Yesterdays voting papers will be escorted by police, CCTV and a GPS tracking system, as well as being accompanied by police escort.
Although the Election Commission and Government turned down the opportunity to host international observers for the conduct of the election, they say the Thai media are invited to monitor the storage and movement of the ballots.
Will it be same same but different after this Sunday's vote?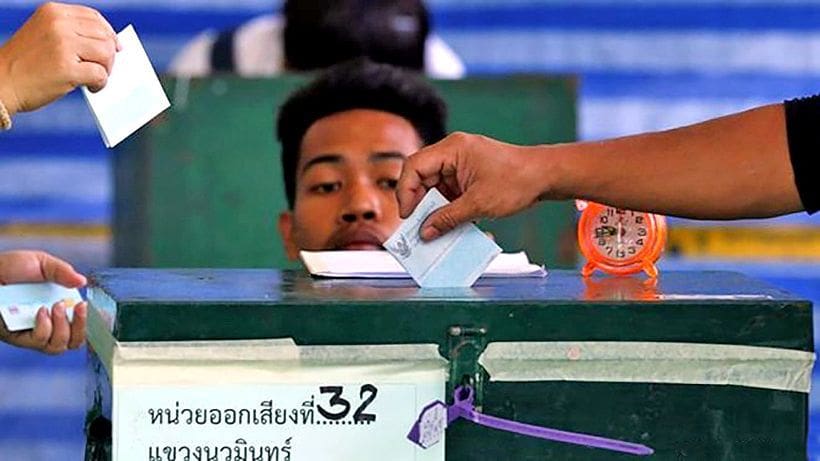 Thailand's military junta, which has ruled the Land of Smiles since snatching control in a coup in 2014, is now trying to bring its leader, Prayut Chan-o-cha, back as an 'elected' PM in next week's election.
The NCPO has cobbled together an ambitious economic plan that's rests on a 1.7 trillion baht (US$54 billion) spending spree to revive competitiveness in an economy that remains hamstrung by depressed business confidence and investment.
High speed rail links, an expanded economic corridor to the east of the capital, spending on airports and new infrastructure in the capital  – these are a few of the Junta's favourite things.
Economic growth is lagging its peers in the region, productivity has weakened and companies are reluctant to invest whilst the elephant remains in the room – political uncertainty and a whiff of military tampering.
The return of democracy this Sunday has its own risks. When the official results are eventually announced, perhaps weeks following the poll, there will be some sort of transition from military rule to civilian rule. If the Palang Pracharath party – pro-military and pro-Prayut – is able to convince voters to keep marching along, then the transition will be relatively simple.
If, however, and more likely, that a coalition of pro-democracy parties is able to form a majority in the country's lower house of Parliament, the transition may become 'messy'.
The new government will crow loudly that they have a mandate to unravel some of the long-term economic plans, and even the constitution, that was put in place by the NCPO during their half decade in power.
But the military-appointed upper house of review, the National Legislative Assembly, will likely quash any changes to the military's 'vision'.
And on we will go – more political uncertainty, more unrest, and potentially, more protests in the future.
Groundhog Day.
Thailand's establishment elites, principally based around Bangkok and parts of the south, have dueled for power with the populist alliances of former premier (and now fugitive) Thaksin Shinawatra for over a decade, a fault line that could bring gridlock to the next parliament.
Thaksin and his proxy parties have prevailed in each election since 2001, only to be unseated by the military or the courts each time, most recently in 2014 when the Yingluck Shinawatra government was kicked out of office.
The ongoing instability weighs heavily on Thailand's competitiveness and investment allure.
Thailand hasplunged 10 places on the World Economic Forum's global competitiveness index in the past 11 years, the biggest drop among South East Asia's top economies – to rank 38 out of 140 countries in 2018.
The index measures everything from the openness of the economy and quality of infrastructure to the strength of institutions and innovation.
But Prayut has cut red tape, making Thailand one of the 10 most improved nations in the World Bank's Doing Business 2018 rankings as it vies with neighbours such as Vietnam for investment.
Now it's the Thai voters who take the next step in this achingly slow politically drama that casts a long shadow over the future of Thailand.
Thais vote today as registered absentees in the lead up to next week's election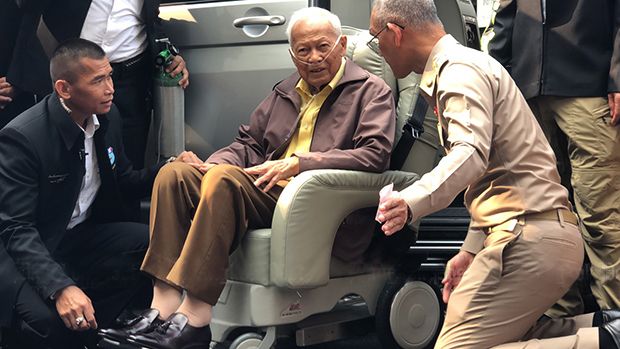 Around 2.6 million of 51 million+ eligible voters have registered to vote outside their home Provinces in Thailand. This includes over 928,000 who will cast their votes at 58 polling stations in the capital Bangkok.
98 year old Prem Tinsulanonda, the popular president of the Privy Council, also voted this morning despite his ailing health.
The former premier, who served as Regent after the death of King Bhumibol Adulyadej in 2016, arrived in a wheelchair at the polling station at Sukhothai School on Sukhothai Road in Dusit district. It was his first public appearance after reportedly being hospitalised recently.
He waved and smiled to reporters but made no remarks, according to The Nation. He was able to stand long enough to drop his ballot in the box.
As part of voting regulations, alcohol sales and distribution are suspended and political parties are not allowed to campaign near polling stations. Police have also been deployed to secure voting venues and manage traffic.
Advance voting will run until 5pm at designated polling stations, but no results will be announced until after the general election next week.