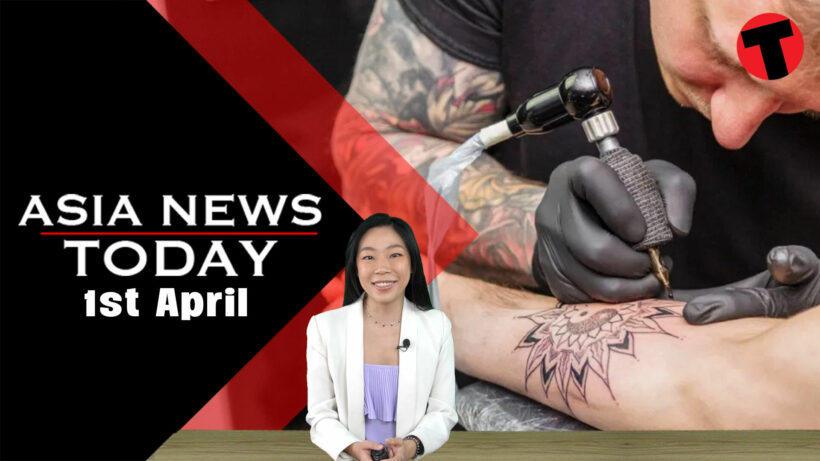 Tens of millions of people in China are under lockdown, including in the largest city Shanghai. Thailand's infection numbers continue to creep up, already much higher than at their peak last year. Hong Kong morgues are overwhelmed and patients are being turned away from hospitals. In South Korea, health authorities are reporting the most cases per capita in the world. Vietnam is also reporting record case numbers, being in the top 5 for total infections, globally, over the past few days. In other parts of Asia, the story is slightly different, with the worst of their Omicron surge, seemingly in the rearview mirror. Over the past two years, places like Singapore, South Korea, and even China, were reported as Covid-19 success stories… their stringent, even draconian border rules helping them to keep case numbers low. And total deaths too, when compared to much of the rest of the world. And a bit further south there were very low infection rates in Australia and New Zealand before the Omicron variant overwhelmed their earlier defences. How this has happened is the topic of a special Asia News Today report over the weekend on The Thaiger YouTube channel, called 'Asia in the Covid Twilight Zone'.
—–
Yesterday, in a highly staged and provocative war games scenario, US and Filipino marines leaped out of amphibious vehicles and helicopters to defend an island, in this case, a northern Filipino island, from potential aggressors in a pointed war exercise and show of American firepower. The exercise was staged in Claveria town, on a beach facing both China and Taiwan — a clear message being sent from both the Philippine and US governments on addressing China's growing influence and ambitions, and its claims over Taiwan. The mock combat had a happy ending for the allied forces successfully who were able to the island before it could be seized by un-named invaders. Called Balikatan… the Filipino word for 'shoulder-to-shoulder' … the annual exercises will continue up to April 8 with nearly 9,000 navy, marines, air force and army troops taking part in what US and Filipino military officials are calling "real-world challenges". There was 5,100 American military personnel involved in the latest highly publicised example of sabre-rattling over the thorny South China Sea and Taiwan issues. Last week, the US Indo-Pacific commander said that China had fully militarised at least three of the islands it constructed in the South China Sea and claimed they'd armed them with anti-ship and anti-aircraft missile systems, laser and jamming equipment.
——
During a meeting with the Russian Foreign Minister in China, the Indonesian FM Retno Marsudi has pressed Moscow to end its five week war with Ukraine. She spoke about the urgent humanitarian situation in Ukraine and the ripple effects on neighbouring countries and the global economy. The comments are a walk back from Indonesia's earlier neutral stance on the conflict. She said….Indonesia conveyed the importance of ending the war immediately because of its tremendous humanitarian impact, not to mention its impact on global economic recovery. Whilst in Beijing she also spoke to the Chinese Foreign Minister Wang Yi asking Beijing to support efforts to end the Russian invasion. She later told reporters that she conveyed the importance to all parties, including China, to push for an immediate end to the war. Since Russia invaded Ukraine on February 24, more than 4 million Ukrainians have fled the country, according to UN figures.
——
Now for a special Asia News Today report about Sri Lanka….As of yesterday, diesel is almost impossible to find at stations across Sri Lanka. Petrol is on sale but in short supply, with many drivers, waiting in long queues, abandoning their cars. Private businesses say they've already run out of fuel, and even skeleton services may not be possible in retail stores and offices after today. Now, Sri Lanka is grappling with a 13 hour power blackout, the longest outtage ever recorded. The state owned electricity supplier reports that it will be forced to enforce a 13 hour power cut that started yesterday because they didn't have diesel for generators. Many of the country's public hospitals have now been forced to stop surgeries because they've run out of critical life-saving medicines. This is on top of a shortage of essential goods, and high price spikes, caused by a broad import ban imposed in 2020 due to Sri Lanka's debt. One electricity board chairman says that hydro reservoirs, which provide more than a third of electricity, are now dangerously low, with the country's annual wet season not expected until July. The power outages have prompted enraged protests across Sri Lanka, as hundreds of drivers continue to block main roads in several towns. The chairman of the private bus operators says that busses won't be able to run if they don't get supplies urgently.
——
South Korea's Constitutional Court has upheld a ban on tattooing, confirming South Korea as the only developed country that only allows fully qualified medical professionals to perform tattoo procedures. Tattoo artists, who largely work in South Korea's underground economy, have criticised the decision, describing it as backward and lacking cultural understanding. Despite the long-standing ban, South Korea has nearly 50,000 tattoo artists, who face police raids and daily prosecution for conducting their businesses. Violating the ban is punishable with fines of around US$41,300, as well as draconian prison terms, up to a full life sentence. In a 5-4 vote, the Constitutional Court ruled on Thursday that the law was constitutional. It dismissed the suits, saying tattooing brings potential side effects and safety issues. While tattoos have to be covered up on Korean television, many celebrities, including members of K-pop bands, are now flaunting them. Most notably, Jungkook from South Korean superstars, BTS, has openly displayed his growing number of tattoos as part of the world's biggest music act. But President-elect Yoon has expressed support for legalising so-called cosmetic tattoos,…. semi-permanent and popular for enhancing eyebrows, eyeliners and hairlines.

Join the conversation and have your say on Thailand news published on The Thaiger.
Thaiger Talk is our new Thaiger Community where you can join the discussion on everything happening in Thailand right now.
Please note that articles are not posted to the forum instantly and can take up to 20 min before being visible. Click for more information and the Thaiger Talk Guidelines.