Krabi
Wanted Krabi gunmen arrested in Nakhon Si Thammarat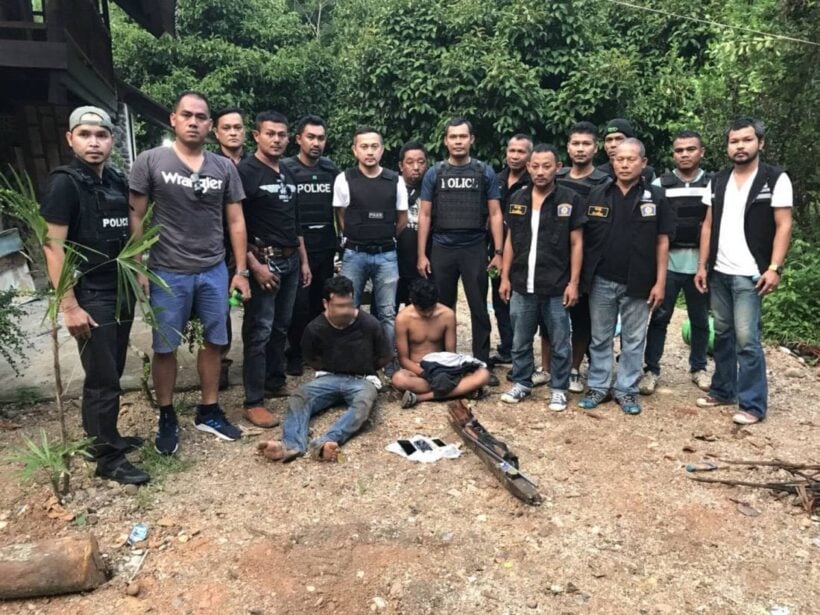 Police this week have arrested a pair of gunmen who shot two people that were riding in the back of a pickup. One man was shot dead whilst the other man was seriously injured in Krabi in June.
28 year old Somkit Khaokaewk was shot dead while 36 year old Banyat Duangwang sustained a serious injury. The incident happened near an entertainment venue in Ao Nang, Krabi while they were riding on a pickup truck on June 9.
Police have arrested two wanted suspects – 19 year old Tanawat 'Bill' Chanakun from Krabi and 19 year old Nattakit 'Meen' Kaewnuan from Nakhon Si Thamarat. They were arrested in Nakhon Si Thammarat.
Nattakit told police that they were visiting Ao Nang. Tanawat fire two shots at Somkit's car. The motive, at this stage, is not clear.
They have both been charged with murder, carrying gun in public without reason and illegal possession of firearms and ammunition. Both suspects haven't admitted the charges at this stage.