Chiang Mai
Bodies of missing British man and Thai wife found buried in garden in Phrae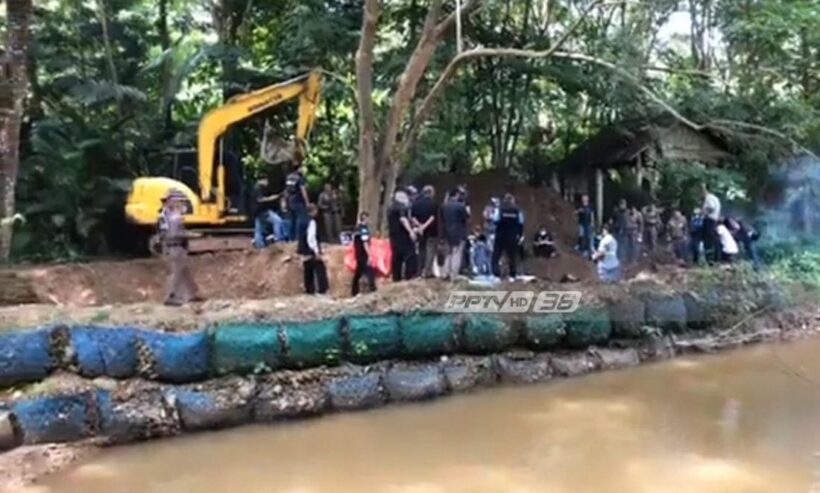 The bodies of a missing British man (earlier reported as Australian) and his Thai wife have been found buried in the garden of their home in Phrae, northern Thailand.
64 year old Alan Hogg from Scotland, and his Thai wife, 61 year old Nott Suddaen, were reported missing from their home in the Phrae province last Thursday.
A weekend report from The Thaiger when limited information was available, HERE.
Bloodstains were earlier found around the property that someone had tried to clear up. This morning police confirmed they had found the bodies of the missing couple.
Officers focussed on an area of the garden which they first searched on Saturday. But using excavation equipment today they were able to dig deeper than had been previously possible and discovered the bodies.
The discovery follows police arresting three men who confessed to the murder and told officers where the bodies were buried.
Police claim Nott's brother, Warut Satchakit, was involved in a fued with the couple and paid the three men 50,000 baht have them killed. Warut was initially arrested over the theft of Nott's white Ford Ranger but was later released on bail. He has since disappeared.
Mr Hogg, an engineer who had spent some time working in Australia, moved to Phrae several years ago with his wife. The couple had built a large home which included a swimming pool and cattle ranch.
64 year old Alan Hogg and his Thai wife, 61 year old Nott Suddaen before they disappeared on Thursday