30,000 uni students take the long and winding road up Doi Suthep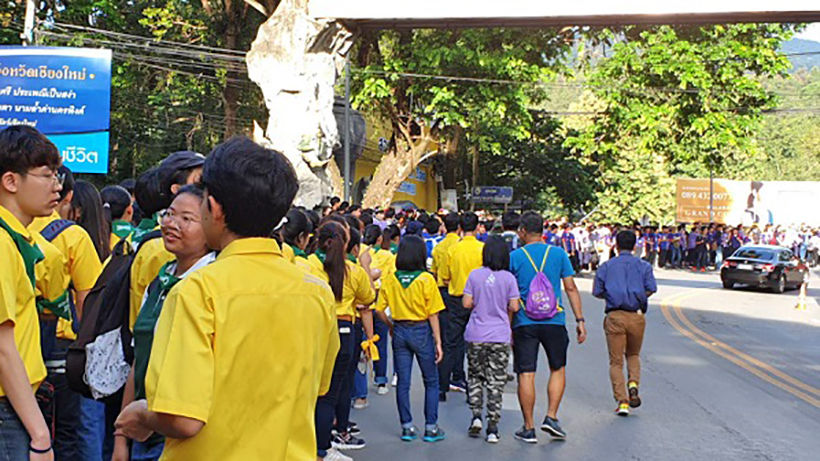 PHOTOS: The Nation
Some 30,000 students, past and present, and staff from the Chiang Mai University headed up Thailand's holiest mountain yesterday on the university's annual trek to Wat Phra That Doi Suthep.
It's the university's 55th anniversary of the annual climb.
Freshmen from 20 faculties from two of the CMU campuses trekked up the winding 14 kilometre road from their university's main campus at the foothill to the summit of the sacred Doi Suthep.
Police provided security along the route while medical teams were also on hand to provide first-aid at 10 service points. At the summit, the students performed merit-making at the temple, praying for good luck for their studies ahead.
This traditional annual trek has been held since 1964 in order to bring the student body together, and it also serves as a rite of passage ceremony for first-year students, giving them a chance to make new friends and form new bonds with the seniors and with fellow 'freshers'.
SOURCE: The Nation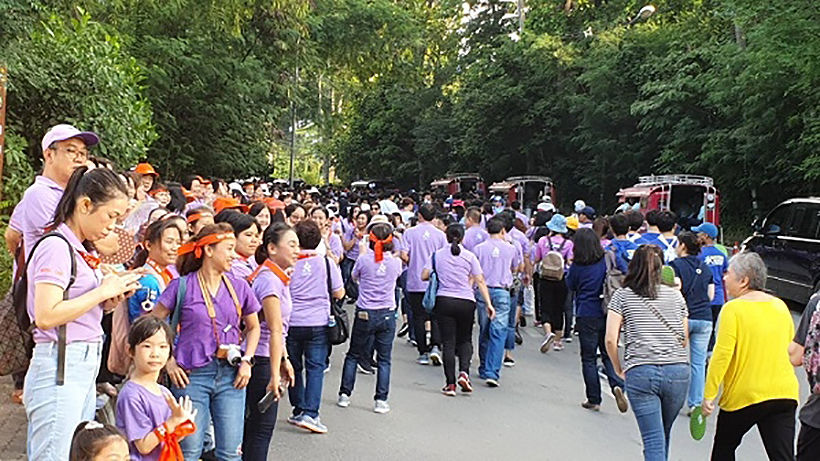 Want more from the Thaiger family?
📱 Download our app on Android or iOS for instant updates on your mobile
📧 Subscribe to our daily email newsletter
👍 Like/Follow us on Facebook
🔔 Subscribe to or Join our YouTube channel for daily video updates
American arrested for alleged murder in Chiang Mai has past record of abuse in Colorado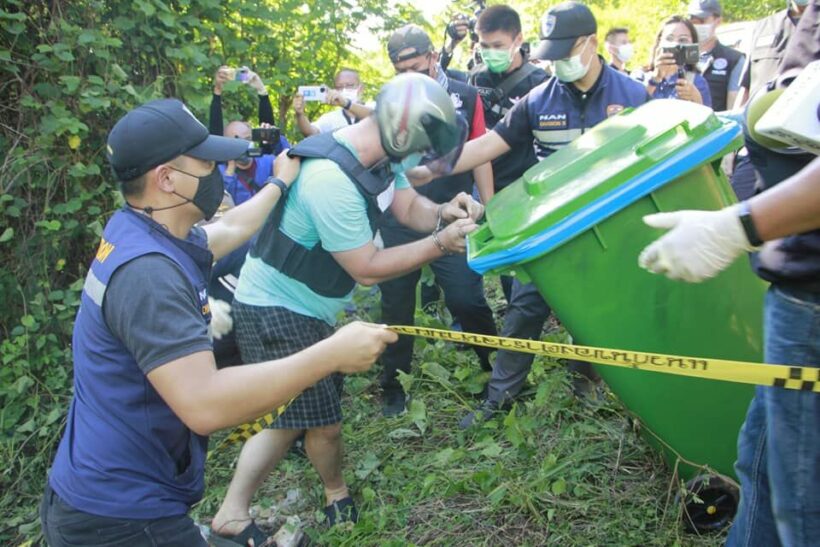 The American man who was recently arrested for allegedly murdering his pregnant Thai wife in Chiang Mai had been sentenced to 2 years of probation back in 2019 on assault charges after his gun went off while he was threatening a woman in Colorado. A report from the Associated Press says it appears to be the same woman.
Jason Matthew Balzer, 32, had initially faced attempted murder charges for assaulting a woman in Longmont, Colorado, but those charges were dropped. A Boulder District Attorney's Office spokesperson told a local reporter in a previous report that "in every case, we need witnesses to testify at a trial. Unfortunately, due to issues with the victim's availability, the higher charge had to be dismissed."
The victim had called the police saying Jason had asked to have sex and then assaulted her when she said "no," according to the arrest report. She told police he hit her face and slammed her head onto the bed's headboard several times before taking out a revolver and threatening to kill her, the report says. The woman told police she pushed the gun and it went off near her head.
Balzer pled guilty to third-degree assault in December 2019 and was sentenced to 2 years of probation. In December 2020, Jason was arrested in Colorado after police allegedly found 73 guns in his van. Possession of firearms is a violation of probation. It's unclear when Jason travelled to Thailand.
Since the case in Colorado involved a victim of domestic violence, the name was redacted in public court records, but a spokesperson for the District Attorney's Office told AP reporters that the victim has the same name as the woman killed in Thailand. Based on photographs, the spokesperson says they appear to be the same person.
On Thursday, Jason was arrested in Chiang Mai. Reports say he confessed to stabbing and killing his wife, 32 year old Pitchaporn Kidchop, who was 3 months pregnant. Police say Jason sealed his wife's body in a garbage bin before taking it to the woods about 5 kilometres away. In Thailand, a murder charge carries a maximum penalty of death.
Local police posted photos of the crime reenactment on Facebook. In Thailand, it is common for suspects to admit to crimes and reenactment the crimes to law enforcement officers and the press.

SOURCE: Time Call | Associated Press
Want more from the Thaiger family?
📱 Download our app on Android or iOS for instant updates on your mobile
📧 Subscribe to our daily email newsletter
👍 Like/Follow us on Facebook
🔔 Subscribe to or Join our YouTube channel for daily video updates
Chiang Mai sees 2 elderly deaths from UK Covid variant including French woman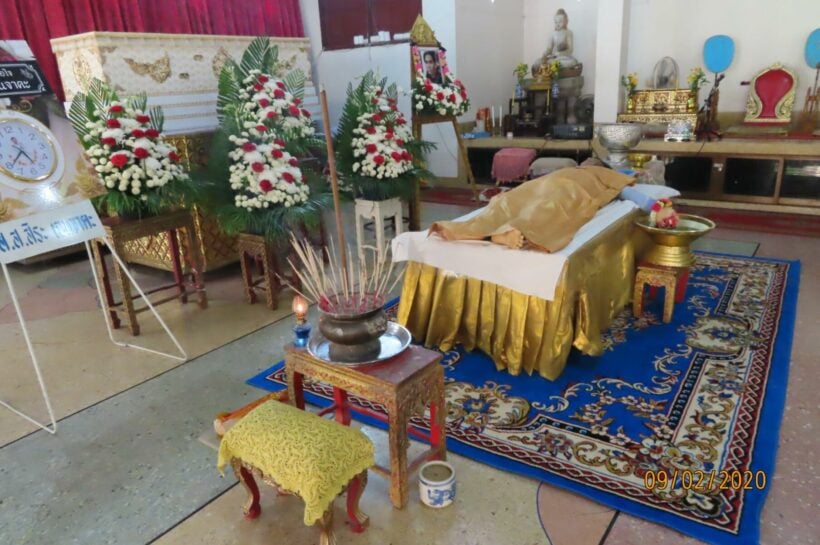 Chiang Mai province is reporting the deaths of 2 elderly women from the UK Covid-19 variant, including a French woman. The provinces death toll is now 9 according to the governor. The 81 year old French woman was suffering from high blood pressure, cholesterol and diabetes. She fell down on April 22 and received treatment at a hospital. After coming home, she started feeling Covid-like symptoms and was readmitted to the hospital on April 26. Doctors say she succumbed to the UK variant of the virus on May 3.
The second death was that of an 87 year old woman who had diabetes and kidney issues. She reportedly contracted the UK variant of the virus from a family member. She was admitted to the hospital on April 27 with Covid-like symptoms and died on May 3 as well.
Chiang Mai health officials recently reported a new cluster of the UK Covid-19 variant, as it was discovered in people who went to a Lotus market in Ruam Chok. The new cluster yielded 9 new infections. Today, Chiang Mai is reporting 33 new, daily infections. But 244 Chiang Mai Central Prison inmates are also infected but are not being included in the daily count. The prisoners are being counted in a 'Bubble & Seal' cluster.
Chiang Mai University and Mae Jo University field hospitals are planning to close next week. They currently have 46 and 90 patients respectively. A group of 125 people in Chiang Dao, who are considered to be high-risk, have been tested, with results to come tomorrow.
The tally for Covid-related infections and deaths reported over the past 24 hours reports 19 new deaths and 2,419 cases. There have been 52,411 confirmed Covid-19 infections in the recent outbreak with more than 16,000 cases in Bangkok, the epicentre of infections.
Over the past week, new clusters of Covid-19 infections have been detected in crowded Bangkok neighbourhoods, including the Khlong Toey slum. Poor communities in Bangkok have been seen as vulnerable to coronavirus outbreaks as people live in close proximity to each other and many cannot afford to stop working to abide by stay-at-home orders.
SOURCE: Chiang Rai Times
Want more from the Thaiger family?
📱 Download our app on Android or iOS for instant updates on your mobile
📧 Subscribe to our daily email newsletter
👍 Like/Follow us on Facebook
🔔 Subscribe to or Join our YouTube channel for daily video updates
Chiang Mai restaurants want dine-in ban revoked as infections drop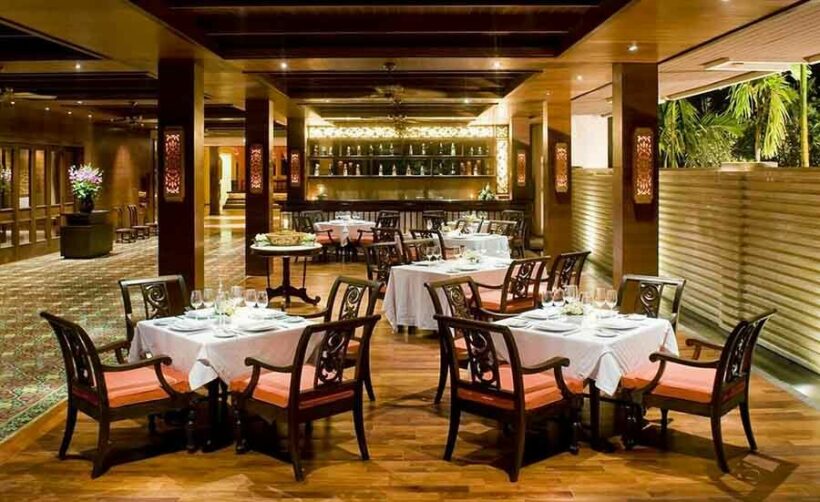 The governor of Chiang Mai has called for the ban on dining in at restaurants to be lifted and for eateries to be allowed to serve food on-site until 9pm. Charoenrit Sa-nguansat's request follows a drop in Covid-19 infections in the northern province.
The Centre for Covid-19 Situation Administration has colour-coded Chiang Mai "dark red", making it a maximum control zone, along with the central provinces of Bangkok, Chon Buri, Nonthaburi, Pathum Thani, and Samut Prakan. According to restrictions imposed on maximum control areas, in-house dining is prohibited at restaurants, which are only permitted to remain open for takeaway orders up to 9pm.
The Bangkok Post reports that Charoenrit has appealed the ban in a letter to the CSSA, after daily new infections dropped from triple digits to double digits. In his letter, he attached a copy of a petition from the Chiang Mai Restaurant and Entertainment Venue Association, who last week called for the dine-in ban to be lifted, pointing out that it's having a significant impact on more than 14,000 restaurants and 80,000 workers. The association also argues that there have been no infections linked to local restaurants.
Charoenrit, who also heads up Chiang Mai's communicable disease control body, says he supports the association's petition, adding that case numbers have been following a downward trend in the last week and calling on the government to lift the dine-in ban in the province.
According to the Bangkok Post, an innovative restaurant thought it had found a way around the ban when it opened up a "drive-in" service, in which customers could order and consume food in their own cars for up to 2 hours. Alas, the move was opposed by health officials, who pointed out the small gap between vehicles and voiced concerns that diners could use the opportunity to mingle.
SOURCE: Bangkok Post
Want more from the Thaiger family?
📱 Download our app on Android or iOS for instant updates on your mobile
📧 Subscribe to our daily email newsletter
👍 Like/Follow us on Facebook
🔔 Subscribe to or Join our YouTube channel for daily video updates