Bangkok
'Monk' tries some alternative enlightenment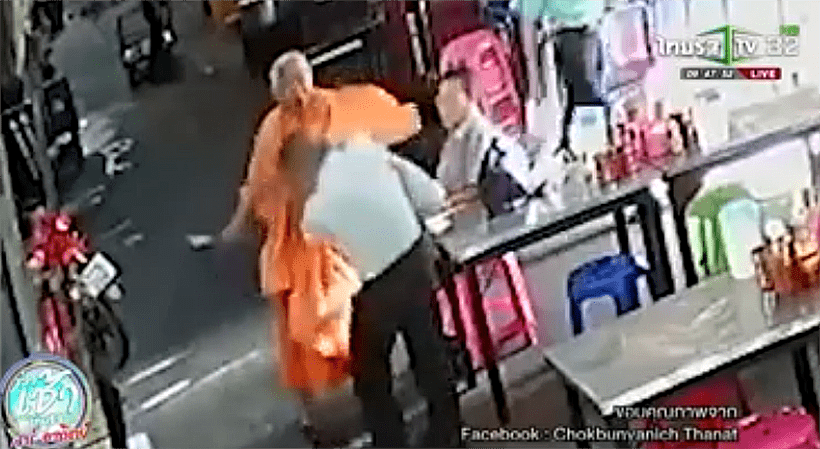 Thai Rath has shared a widely viewed CCTV clip featuring a man, apparently a monk, in saffron robes swinging a beer bottle at a man in a food market. The alleged monk appears to be holding a beer bottle.
According to Thai Rath, the layman, believed to be a store-holder, confronted the monk asking why he was drinking beer in the market at 9am and not praying in the temple.
The reporters even questioned whether the man was a real monk as his behavior was not befitting of a Buddhist monk.
They said that real monks should not be drinking beer, at any time, and should be in their temple after the morning alms round.
The incident is believed to have taken place in a Bangkok food court.
https://www.facebook.com/thairath/videos/174620570116966/
SOURCE: Thai Rath