'Monk' tries some alternative enlightenment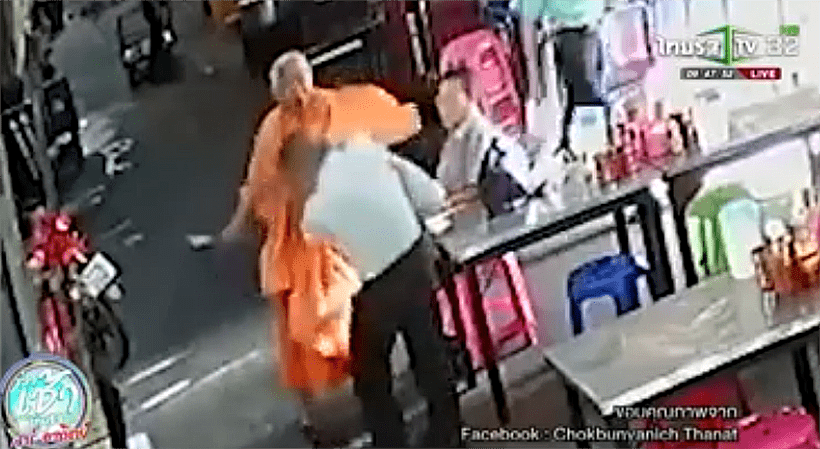 Thai Rath has shared a widely viewed CCTV clip featuring a man, apparently a monk, in saffron robes swinging a beer bottle at a man in a food market. The alleged monk appears to be holding a beer bottle.
According to Thai Rath, the layman, believed to be a store-holder, confronted the monk asking why he was drinking beer in the market at 9am and not praying in the temple.
The reporters even questioned whether the man was a real monk as his behavior was not befitting of a Buddhist monk.
They said that real monks should not be drinking beer, at any time, and should be in their temple after the morning alms round.
The incident is believed to have taken place in a Bangkok food court.
เปรี้ยงเข้าให้ พระต่อยลุงฆารวาส หน้าหงาย แค่ถามทำไมไม่ฉันที่วัด

Posted by Thairath on Saturday, October 13, 2018
SOURCE: Thai Rath

New additions to the Thailand Michelin foodie guide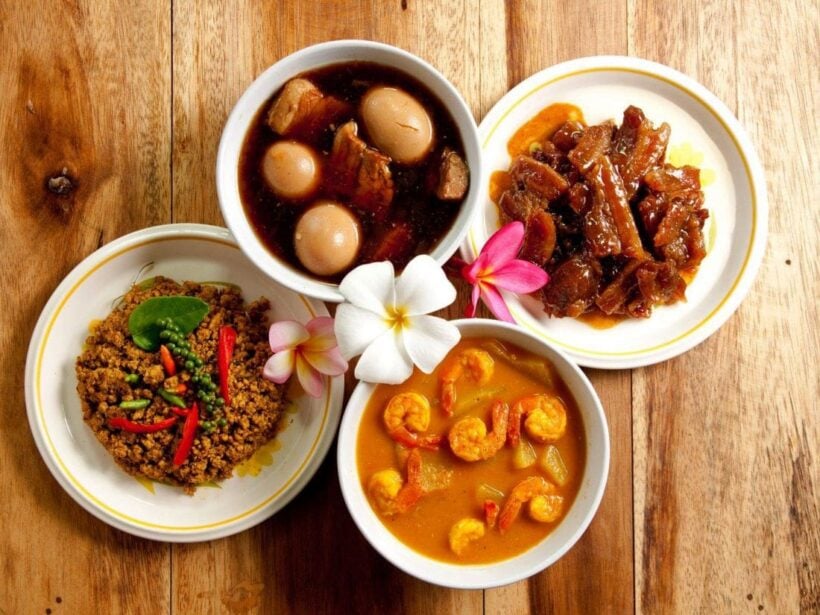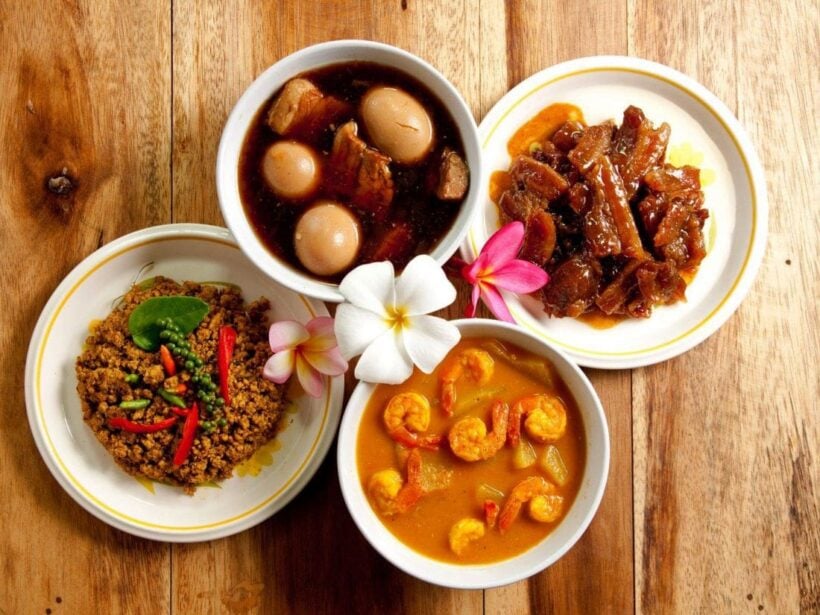 by Khetsirin Pholdhampalit
Thai street food eatery Jay Fai has retained its one Michelin star for the second consecutive year and the legendary Thai restaurant Methavalai Sorndaeng is among the new 10 additions to have been awarded one star, according to the announcement of eateries making it the second edition of Michelin Guide Bangkok.
No restaurant has achieved the coveted highest three-star rating.All three two-starred restaurants in the inaugural edition, namely Gaggan, Le Normandie and Mezzaluna have retained their stars, while Suhring has been upgraded from one to two stars.

The little red guide has been extended to cover the best dining venues in the Southern provinces of Phuket and Phang Nga for its 2019 edition.

However, Pru restaurant in Phuket is the only restaurant in the two Southern provinces to have been awarded one star.

The other 14 restaurants in both cities, such as the famous venues of Raya and Chomchan received Bib Gourmand awards for being 'good value for money'.

In addition to Methavalai Sorndaeng and Pru, other new one-starred additions include Le Du, Gaa, Canvas, R.Haan, Saawan, Sorn, Ruen Panya, and Suan Thip.

Dining venues in Bangkok's neighbouring provinces of Nonthaburi, Pathum Thani, Nakhon Pathom, Samut Sakhon and Samut Prakan are also covered in this new edition.

ORIGINAL STORY: The Nation
Don't complain about the oranges. Market customer shot after complaint.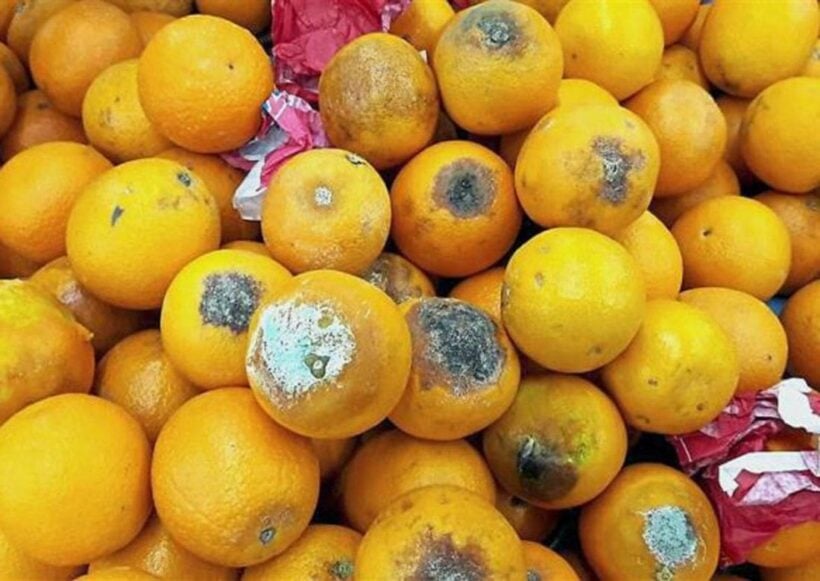 A Pathum Thani fruit vendor has been arrested today shortly after she allegedly shot and killed a customer who complained of "rotten oranges" at her market store, just north of Bangkok.
Klong Luang police were alerted to the shooting at 8am inside the Iyara Market in Pathum Thani's Klong Luang district.
Police say 30 year old Saranya Saksaeng was shot once on the chest and three times on the abdomen. She was rushed to Thammasat University's hospital where she died.
The fruit vendor, 38 year old Tip Raseemuang, was arrested at her shop and a .38 revolver was found on her with four spent ammunition shells.
Tip said she shot the customer out of anger because she accused her of selling rotten oranges. She said she became angry after Saranya threw oranges that she bought in front of the shop and hurled abuse at her.
Tip said she lost her temper and pulled out her revolver from the drawer of her desk and shot Saranya. She waited for police at the scene.
STORY: The Nation
Four arrested over fake painkillers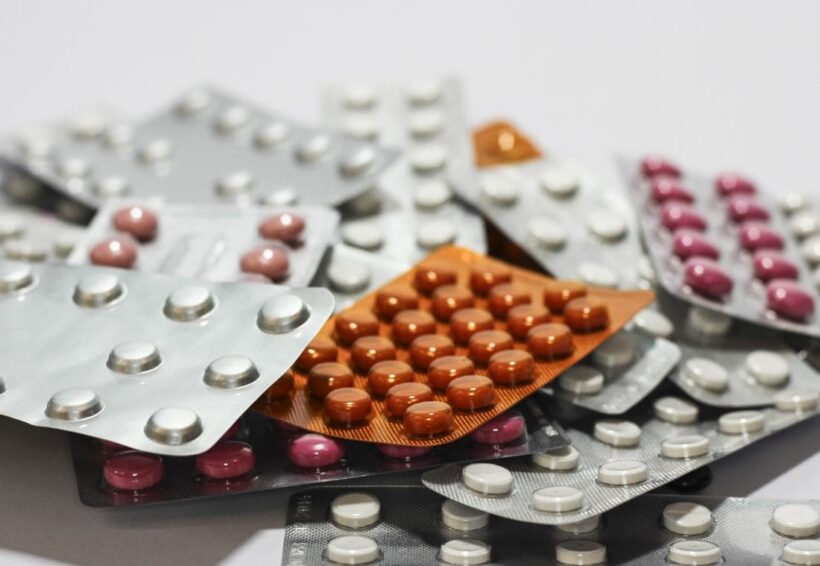 Heard of Tradol and Tindol? They are versions of painkiller drugs, generic names of the originals. They might also be fake.
Four suspects have been arrested for allegedly producing and selling the fake painkillers after police and officials from the Food and Drug Administration Office (FDA) raided a factory in Bangkok.
FDA officials and police from the Taskforce for Information Technology Crime Suppression raided HK Pharmaceutical Co and HK Medicine Co on Chak Phra Road, Taling Chan, and seized chemicals and several items for making fake Tramadol painkiller.
The fake drug was labelled as Tindol and Tradol.
44 year old Papawin Nithimethawin, the owner of the factory, his wife 40 year old Tipasiri Jaturongsamrin, and two employees were arrested.
One of the employees was identified as Thiansin Sakwatcharaprakorn, the main salesman of the fake drugs. The other arrested employee was Thiansin's son, 23 year old Thanpong Sakwatcharapakorn.
FDA secretary general Tharet Kratnairawiwong said Tramadol is a controlled drug and each drug store can have no more than 1,000 Tramadol pills at a time, and each buyer can purchase no more than 20 pills at a time.
Tharet said the factory made the Tradol and Tindol drug in violation of the Tramadol copyright and without receiving a licence from the FDA.
SOURCE: The Nation