Top 5 hospitals in Bangkok for 2020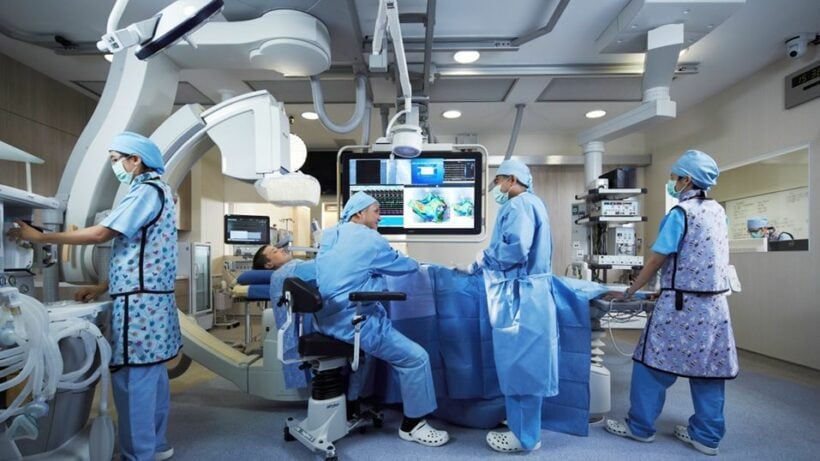 When is the best time to discuss the top hospitals in the Capital? During a global pandemic, of course!
Thankfully, the number of Corona Virus cases appears to be subsiding throughout the world and relatively speaking, Thailand held its own, with very few recorded cases and deaths, so far.
Now, for our assessment of the best places to be, should you ever require medical or even cosmetic assistance.
Of course, given the sheer volume of public and private hospitals across Bangkok, we could not cover all of them; however, we did manage to compare 45 hospitals and comb through reports about service, patient safety and satisfaction, medical equipment, and more to pick out our top-rated hospitals in the capital.
After we dug a little deeper, filtered the good and bad reviews, and spoke to an industry insider to get their perspective, we concluded that the following are the 5 best hospitals in Bangkok where you're guaranteed the best medical services.

#1 Sikarin Hospital
If you are looking for a combination of highly trained specialists, world-class services, and advanced medical technology, Sikarin Hospital should be your top choice. This 240-bed, relatively unknown hospital on the Eastern side of Bangkok has been providing patients with comprehensive medical care for more than 27 years.
It boasts various specialized centers, from cardiology and orthopedics to plastic and cosmetic surgery. All of these specialized centers are equipped with the most modern and advanced medical technologies. All treatments are performed by experienced and skilled specialists who have received continuous training and stay up to date with the latest medical advancements.
Sikarin Hospital also offers hotel-style rooms, suites with VIP options, translation services, and round the clock care – all for the convenience and comfort of their patients. Upon entering the hospital, you will immediately feel its calm and welcoming atmosphere, which helps to make it a little less stressful when you're about to undergo treatment.
It is worth mentioning that this hospital is accredited by the prestigious Joint Commission International (JCI), so standards and practices are benchmarked against the top US hospitals. In addition, it is also certified by the International Organization for Standardization (ISO 9001:2008) and the Hospital Accreditation of Thailand.
As a center of excellence, this hospital is not only popular among local patients, but also international patients from all around the globe. Andrew Waters of MyMediTravel stated,
"Among other leading hospitals in Bangkok, Sikarin Hospital appears to be the favorite with both domestic and foreign patients. Most of our patients who had treatments there, ranging from coronary angioplasty to breast augmentation, are all extremely satisfied with the outcome and the service received. Which shows just how well the hospital treats their patients and how they put 100% into their service, every time, without fail. We've literally not had a single review that hasn't been 5-stars – that says it all for us."
#2 Kamol Hospital
Led by the world-renowned Dr. Kamol Pansritum, Kamol Hospital is one of the largest dedicated cosmetic hospitals in Thailand, if not the world. Accredited by the Joint Commission International (JCI), this hospital is particularly popular for its world-class sex reassignment surgery and is known for its continuous support for the transgender community. People from all around the world travel to this hospital to undergo sex reassignment surgery.
Dr. Kamol Pansintrum himself has performed over 5,000 successful gender confirmation surgeries and more than 10,000 related surgical procedures for both trans-women and men. He is considered the go-to surgeon for numerous Thai celebrities seeking elective treatments.
Along with his team of talented medical professionals, Dr. Kamol is ready to make anyone's cosmetic dreams become reality.
For the wellbeing of its patients, the hospital was designed with elegance, with a comfortable and luxurious room to high-tech operating theaters.
We spoke to a former gender reassignment patient, who wished to remain anonymous, and she stated that choosing this hospital and surgeon was the best decision she'd ever made, even going as far as to say that she cannot wait to go back for her breast augmentation procedure.
With their mission to provide the most efficient and effective treatments and services, they are committed to continuous training, improvement, and innovation to provide new and advanced techniques for cosmetic surgery in order to meet the needs of their ever-growing clients. From all the reports and reviews we combed through, we have seen nothing but praises for this hospital.
#3 Vejthani Hospital
If you have bones and joints problems, Vejthani Hospital is the place to go. Referred to as the "King of Bones," this hospital is known to provide the best services related to bones and joints problems in Bangkok. The hospital is one of the first private hospitals in Asia to introduce the Robotic Spinal Surgical System and adopted the highly innovative O-Arm Navigation System. These advanced medical technologies have allowed the hospital to provide the best total orthopedic solutions, such as spine surgery, total hip and knee replacement, sports medicine, and pediatric orthopedic surgery.
Within its 12-story building, Vejthani Hospital is equipped with 500 inpatient beds and more than 300 specialists across a wide range of specialties, ranging from cosmetic services to tertiary care. Besides its amazing orthopedic treatments, the surgery also offers dental treatments, skin and laser treatments, and abdominal surgery among others.
Established in 1994, Vejthani Hospital has always strived to provide top quality medical care using its innovative patient-centric care approach. The key to their competencies is internationally trained medical professionals, cutting-edge medical technologies, and world-class healthcare standards combined with authentic Thai hospitality. This hospital is renowned as a provider of choice for locals, multinational expatriates, and international medical tourists. Each year, the hospital serves over 300,000 international patients.
The hospital is also proud to boast its Joint Commission International accreditation, ISO 9001:2000 certification, and Thailand Hospital Accreditation. Their service has also been honored with the prestigious Prime Minister's Award in 2011 and 2017.
#4 Bumrungrad International Hospital
Bumrungrad International Hospital is not only the biggest hospital in Thailand and Southeast Asia but also the first hospital in Asia to receive international accreditation from JCI in 2002. On top of that, the hospital was the first of over 800 hospitals in Thailand to receive the Hospital Accreditation of Thailand and is the first hospital in the world outside of the United States to achieve the Global Healthcare Accreditation (GHA). Bumrungrad International Hospital is also the first in Asia to have the Managing Infection Risk (MIR) Standard developed by DNV GL. In addition to its accreditations, the hospital has a long list of awards as well, including the 2018 Medical Tourism Hospital of the Year in the Asia Pacific, Most Trusted Hospital in Thailand 2018, Hospital of the Year 2018, and much more. The hospital truly strives to improve the health of its community and beyond by pioneering research and treatments and providing world-class medical care.
With the hospital's stellar achievement, patients can be comfortable in the knowledge, that choosing Bumrungrad International Hospital means they will receive the best treatment and services. The hospital has been called a "one-stop" center for medical services since 2007. For instance, Bumrungrad provides in-house lab testing, so almost all medical tests are done at the hospital and can be completed in less than an hour. Thanks to this, you do not have to wait weeks to get the results of your tests.
The hospital has 47 specialty centers and clinics, including digestive disease (GI) center, cancer center, orthopedic center, and pediatrics center to name a few. Each of these centers is armed with the most modern and advanced medical technology. Take the cancer center, for example. This center uses the da Vinci System to perform robot-assisted prostate cancer and kidney cancer surgery.
As the largest private hospital in Southeast Asia, Bumrungrad International Hospital has over 4,800 employees, over 1,200 physicians and dentists (many of whom obtained international certification and training), and more than 900 nurses. It has 580 luxurious inpatient beds and it can cater to 5,500 outpatients a day. The hospital treats more than 1.1 million patients annually, with more than 520,000 of them arriving from over 190 countries across the globe. But beware, they charge a pretty penny for this added luxury!
#5 Yanhee International Hospital
Located in northeastern Bangkok, Yanhee International Hospital is one of the most highly-respected medical centers in Asia. Patients from around the country and around the world come to this hospital for everything from cardiac surgery to beauty treatments. The hospital treats more than 10,000 international patients from 162 countries each year.
All treatments in this hospital are delivered by physicians who are trained in the finest medical academies both in Thailand and overseas. All of the doctors have many years of experience, as well as thousands of procedures performed, and patients treated. The doctors also engage in continuous medical education through scientific meetings, conventions, and seminars to provide the most advanced and safest medical techniques for their patients. Besides its highly skilled medical professionals, it also gets top grades for having well-mannered and attentive staff members. Their medical support staff will ensure that you feel comfortable during each process of your treatment.
Founded by Dr. Supot Sumritvanitcha in 1984, Yanhee International Hospital continues to provide excellent medical services. It has maintained its Joint Commission International (JCI) accreditation each year. In addition, it has achieved accreditations from Hospital Accreditations of Thailand and ISO 9001:2008. In 2012, the hospital was awarded the Reader's Digest Gold Award for Asia's Most Trusted Brand.
The hospital has 400 beds, 150 full-time doctors, 120 part-time medical professionals, and 800 nurses. It also offers in-house services, such as interpreters who speak over 11 languages. Therefore, there is no such thing as a language barrier for expatriate and international medical tourists who choose to undergo their treatments here.
Other worthy mentions that didn't make our top 5 include, Bangkok Hospital Bangkok (extravagant but not as good as Bumrungrad), Mission Hospital (great value but the hospital lacks somewhat compared to the others) and Samitivej Hospital (great location but that wasn't enough to make the grade).
But judge for yourself – if you need to pay a Bangkok hospital a visit any time soon, do your own research and choose the one most suitable for the procedure you require. Our review is more of a general insight.
There are many, many specialist facilities in the Capital and you'll also realize that the specialist surgeons are not always associated with just one hospital, so you may wish to focus your research on the individuals and not the facility itself. Or, save yourself the hassle of reaching out to all these medical providers directly, and use a free medical referral service, like MyMediTravel. In any case, stay safe and healthy in Bangkok and rest assured, you'll be in good hands!
Thai herb studied for alternative Covid-19 treatment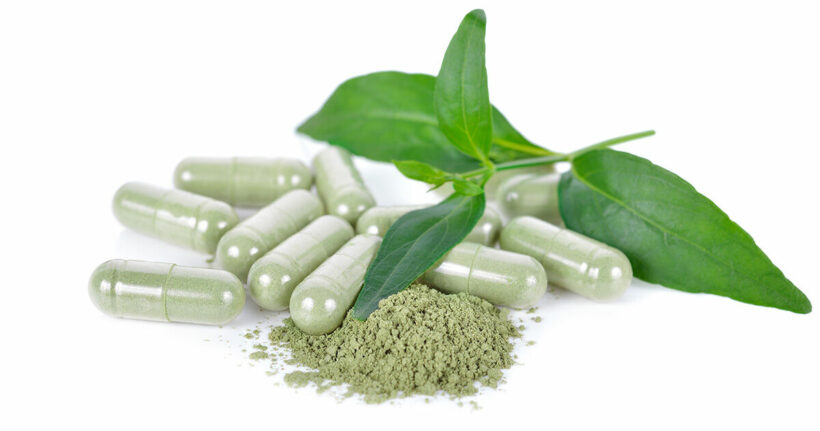 A study on the efficacy of a Thai herb for treating Covid-19 will move forward after a trial which alternative medicine officials say had promising results. Although, the trial was basic and only involved 6 people.
Initial results show that the herb "andrographis paniculata," or "fah talai jone" in Thai, can improve patients' conditions and relieve symptoms without major side effects.
The second phase of the study aims to confirm whether the herb is efficient and safe in treating the patients alongside standard treatment, according to the Department of Thai Traditional and Alternative Medicine.
Following the new wave of infections last month, the department teamed up with Samut Prakan Hospital to launch a pilot study, but just on 6 patients. The 6 Covid-19 patients were given 180 grammes of the herb extracts each day. By the third day, their conditions of cough, sore throat, phlegm, runny nose, muscle pain, and headache had gradually improved.
SOURCE: Bangkok Post
Keep in contact with The Thaiger by following our Facebook page.
Never miss out on future posts by following The Thaiger.
Efficacy of Covid-19 vaccines will drop during mass inoculations: Thai virologist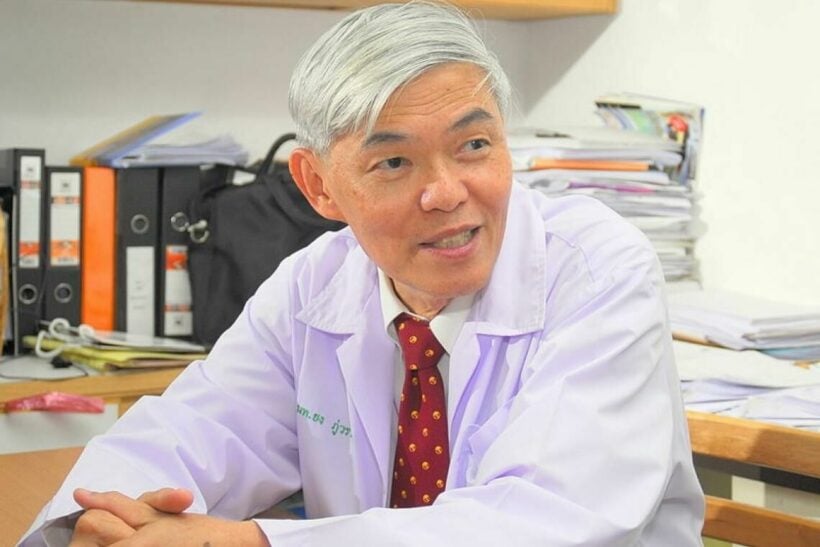 Thai virologist Dr. Yong Poovorawan from Chulalongkorn University, has spoken about claims that the efficacy of every vaccine available today, including Covid-19 vaccines, tend to lower after being used in mass inoculations, compared to the findings from the laboratory during human testing trials.
He recommends that people should not rely solely on the vaccines alone because uncertainty will remain during the roll out phase of the new inoculations.
"The best way to protect themselves is to practice basic safety standards as we usually do today… wearing face masks all the time when going outside and in crowded venues, regularly washing hands, and maintain social distancing."
On his Facebook page, Dr. Young cited the case of Hepatitis B vaccines that claimed between 94-95% efficacy. But after use on mass populations, its efficacy dropped to about 80%. He believes this trend will be the same as Covid-19 vaccines.
"Although the manufacturers claim the vaccines' high efficacy, that is just the laboratory results. In practice, several variables may cause lower effectiveness of the vaccines."
He also says that the real effectiveness of Covid-19 vaccines, both the American from Pfizer and the Chinese from Sinopharm will be known soon after the populations of Israel and UAE have been inoculated in large numbers already.
SOURCE: Thai PBS World
Keep in contact with The Thaiger by following our Facebook page.
Never miss out on future posts by following The Thaiger.
A guide to becoming an ex-pat nurse in Thailand

No one has a choice as to where they're born, or even where they grow up, but once the growing up has taken place, there is plenty of choice – the world is much smaller now than ever before, and moving to a new country to start a career, or carry on an old one, has never been easier.
Thailand is a popular choice for Americans, and particularly American nurses who feel they can really make a difference in the country. The good news is that it's entirely possible for a nurse to move to Thailand and continue to practice; although some career choices are restricted for foreigners, nursing isn't one of them, and since there is a nursing shortage in Thailand, nurses from abroad are usually welcomed, as long as they have the appropriate qualifications and experience.
Before we look at just how to become an ex-pat nurse in Thailand, let's take a look at why nursing is required around the world.
The Work Is Interesting
If you like the security of a job that has a set routine every day, where you arrive at the same time, leave at the same time, and everything in between hardly varies from week to week, then nursing won't be the right career for you. If, however, you're craving something a little more interesting, perhaps even exciting, then nursing might be ideal.
Every day is different when you're a nurse. You'll be presented with a vast number of challenges that you need to solve, and you'll be testing your knowledge, experience, and strength at all points. Without knowing what or who you're going to be presented with from minute to minute, you'll never have a dull moment as a nurse. Yes, it's exhausting, but it's worth it.

You Make a Difference
If you were to make a list of all the jobs in which someone can really make a difference, and in which their loss would be felt if they moved on to another workplace or quit or retired, nursing would be at the top for most people. Being in hospital is, thankfully, a rare event for most, but the fact that it doesn't happen very often means that it can be even more frightening and upsetting if and when it does.
Without nurses, this situation would be even worse. Nurses are able to comfort patients, help them understand the procedures or conditions they have and are going through, and they treat the patients too. They liaise with other medical staff and patients' families. They do everything, in fact, and they are the absolute backbone of any medical institute. A world without nurses would be a very difficult one to manage in.
When you are a nurse, you can leave your shift at the end of every day knowing you have made a positive impact on someone's life. It is this feeling that will get you through even the hardest of days, and you can continue helping people for as long as possible.
There Are Many Opportunities
Nurse training can take place either online or offline. If you choose offline, in a traditional college, you'll need to attend classes at set times, and the rest of your life will have to revolve around your studies. This might work well for someone right out of high school, or someone with no other responsibilities who can fully dedicate themselves to their learning, but it's not right for everyone.
The advent of online learning has meant that more people than ever before are able to become nurses. They can learn in a place and at a time that suits them, and even if it takes them longer to gain their qualification, they can still earn it, and that's what matters. They can earn it while still working full-time, while still taking care of their family, while still doing all the things that would have to be sacrificed if they went back to school instead of if they chose online learning. Because of this, there are many opportunities for people, including working abroad somewhere such as Thailand.
It's a Calling
For some people, there really is no choice in the matter. They feel they are being called to be a nurse, and as strange as that might seem to someone who has not experienced it, it essentially means that there is nothing else they can see themselves doing; nursing is all they want and it's what they focus on.
This combined with the flexibility of the job, the online learning aspect meaning it is open to more people than ever, the pay rates and the career progression paths (of which there are many) mean that nursing adds up to being the ideal profession to work towards and in.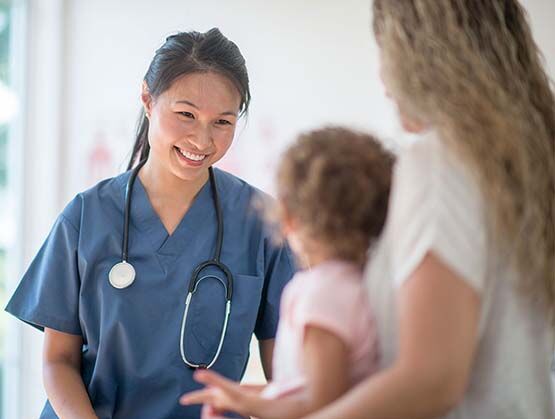 Why Thailand?
We can easily see why people might want to become a nurse, and why those nurses are needed all around the world, but why choose Thailand? Here are some of the reasons:
Simply put, the people of Thailand are welcoming and friendly. You will feel at home not because of the scenery (which is unlike anything you will have seen before), but because of the people who are surrounding you. As much as gorgeous sandy beaches and a stunning climate are great, if the people you're with aren't friendly, you won't want to stay. In Thailand you can have the views, the beaches, and the people too. It's ideal.
Mental Health and Fitness
When you are a nurse, you need to take care of yourself. You need to ensure your mental health is kept in check because you are going to be experiencing traumas along with your patients, and you need to remain physically fit because nursing is a physically demanding job. Being in Thailand can help you achieve both aims thanks to its clean air (out of the cities, at least) and a vast range of different physical activities to take part in. It's a country that offers a great quality of life.
If you're looking for a simple life that doesn't cost very much but offers a great deal in return, look into going to Thailand and working as a nurse. Your skills and qualifications will be much needed, and you can live on a fraction of the budget that you would at home. Granted, the salaries are lower too, to reflect the cost of living, but that doesn't mean you can't enjoy the less expensive and more meaningful existence that Thailand can offer you because of it.
Nursing in Thailand
Now that you know a little more about why moving to Thailand is a good idea (although please do your own research too – it's crucial you're armed with all the information you could need before making such a big move), and why nurses are needed there, you might be tempted to go. After all, even if you only do it for a year or so, it's an experience like no other, and it's something you'll never forget. Read on to find out how to go about making this change.
To begin with, you'll need to know whether or not taking on a nursing position in Thailand is possible. As mentioned above, Thailand is protective of its professions, and likes to keep as many jobs for Thai-born people as possible. This seems only fair; it needs to keep its economy going. Professions such as agriculture, beauty, working with metals and precious stones, construction, driving, tour guiding, and making clothes are all out of reach for ex-pats. Nursing, however, is not. In fact, Thailand welcomes foreign nurses because there is a shortage of trained nurses in the country. Although do bear in mind that there are still some hurdles to jump over, and it's not as easy as simply arriving in the country and walking into a hospital with your resume.
Although it's not a pre-requisite as such, you'll find you stand a much better chance of getting a job in a Thai hospital if you speak the language, or at least enough to be able to get by when talking to patients. Although you might find that doctors, other nurses, and clinical professionals do speak English because they've been educated to do so, normal local Thai people probably won't, and it's these people who, as a nurse, you'll be trying to help most of the time. Speaking Thai will be a definite advantage.
The best thing you can do when you're looking at the idea of moving to Thailand to be a nurse is to join an agency specifically for that purpose. When you do this, you'll know that every potential job opening is a genuine one, and that all due diligence is carried out to ensure your safety and your happiness. No one wants to move many thousands of miles away only to find they're not happy and they want to go home again.
Just like in any country, you need specific nursing qualifications to be a nurse in Thailand. You won't be able to bypass any tests or be able to practice nursing until you have achieved at least RN status. Of course, once you arrive there is nothing to stop you from learning more, gaining additional qualifications such as an FNP, so that you can progress within the nursing field – online learning will facilitate this and you can make the most of your time and your career opportunities by having higher qualifications.
Even if you have all the qualifications and you're part of an agency to help you find a suitable position, you are going to need the right work permits before you can obtain work in Thailand. To do this, you must apply for a visa, and this is done through the consulate, or the Royal Thai Embassy. Documents you need for this are: a passport (in date and valid), your non-immigration visa, all the evidence of your nursing qualifications including licenses, and your departure card.
Although if you're traveling from the US you are technically exempt from requiring a visa until you have been in Thailand for 30 days (after which you do need one), if you're planning on staying for a while, it makes sense to get this document sooner rather than later. You don't want to be delayed in applying and then find you're unable to work until it is obtained or, worse, that you have to leave the country altogether.
Once you have your visa, you then must apply for a nursing permit. You'll need all the documents listed above, and you'll need to take a test to confirm that you are competent and have the knowledge required to be a nurse in Thailand.
Is There Demand for Nurses in Thailand?
Before you go through the long application process and join an agency to become a nurse in Thailand, before you pack up everything you own and say goodbye to your friends and family, it's a good idea to ensure you'll be able to find a job when you arrive. The question that needs to be asked and answers is: is there is a demand for nurses in Thailand?
The answer is simple: yes. As mentioned above, the nursing shortage in Thailand means that nurses are definitely, desperately needed in the country, and this is why the barriers to employment have been reduced so significantly. Before the Alien Employment Act that was created in 2015, it was hard for non-nationals to become nurses in Thailand. When this act was passed and more people could come to the country, the pressure on the health service was reduced significantly, and this is why foreign nurses are still welcome now.

Things to Think About
Despite the fact that Thailand is a stunning place to live, and it will soothe your soul when you're there, nurses aren't paid a great deal – this is one of the reasons for the shortage. On average, a nurse will earn around 80,500 THB a month, which is about $2,700. However, the more degrees you have, the better; high nursing salaries can be as much as 127,000 THB, which is roughly $4,200.