Thai tourism will be badly hit if Hong Kong airport mayhem continues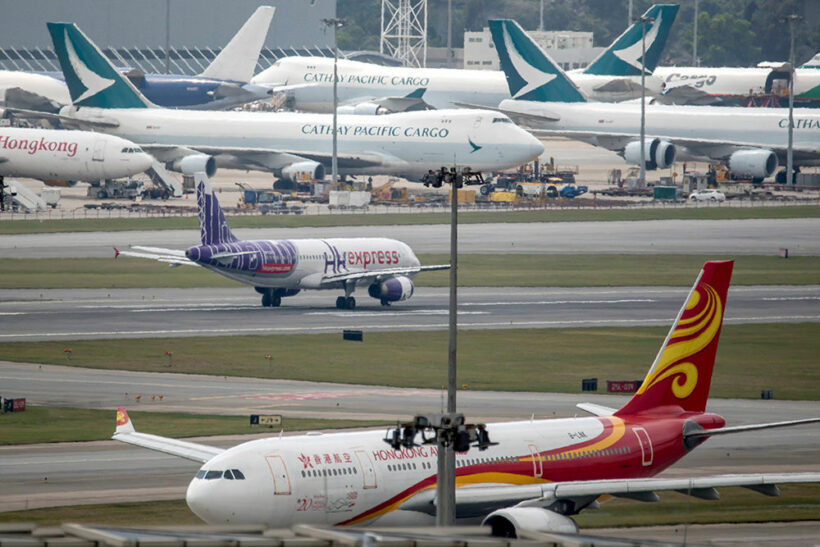 The mayhem at the Hong Kong airport could cost Thailand tourism 1.4 billion baht in lost income according to the Kasikorn Research Centre.
The centre estimates the Thai tourism industry would be adversely hit if flights from Hong Kong are disrupted for more than seven days and notes that the number of flights cancelled, heading to Thailand, have already cost Thailand tourism numbers.
"This is high season for Hong Kong tourists to visit Thailand, because school closes for summer in August there. Thailand has been getting anything from 4,200 to 5,000 visitors from Hong Kong every day this month."
"If the airport is shut for seven days, we will lose up to 30,000 visitors."
Last year, 1.02 million people from Hong Kong visited Thailand, representing 2.65% of the market share, resulting in an income of 42 billion baht.
Flights from Hong Kong were cancelled for a second day when protesters took over the airport on Tuesday afternoon, after it had opened earlier in the day to start rescheduling flights. As of this story the flights are slowly returning to normal with a small band of protesters still at the airport.
SOURCE: The Nation
📱 Download our app on Android or iOS for instant updates on your mobile
📧 Subscribe to our daily email newsletter
👍 Like/Follow us on Facebook
🔔 Subscribe to or Join our YouTube channel for daily video updates
More staff to man Covid-19 hotlines after complaints of unanswered calls
Thousands of people have been calling Thailand's Covid-19 hotline each day and many calls from those seeking hospital beds, medical attention or ambulance services are going unanswered. PM Prayut Chan-o-cha even called 2 of the hotline numbers and he says no one answered his calls. Now the Bangkok Metropolitan Administration plans to revamp the emergency call centre with plans to add more staff and call lines.
For the past month, in the midst of the largest wave of infections in Thailand since the start of the pandemic, up to 3,500 people have called the 1669 Covid-19 hotline each day, according to Bangkok Governor Aswin Kwanmuang. Many people have complained that they have been unable to reach the staff. The governor says the BMA plans to allow callers to leave their names and numbers allowing staff to call them back.
"Currently the 1669 hotline has staff working three shifts to answer inquiries around the clock… However, since the new wave in March, up to 3,500 people have been calling daily. Callers who exceed our capacity will have to wait for their turn, and if they hang up and dial in again, they will be put at the end of the queue. This has resulted in many people complaining that the line was never available."
After the prime minister's calls to both the 1668 and 1669 hotlines went unanswered, Prayut said he would look into how the hotlines were managed to fix the problem.
"I tried both numbers, but nobody answered. I want to find out if this is because there are too few health personnel manning the lines, or if they are too busy tending to patients in hospitals."
The BMA will also get more medical staff to help transport Covid-19 patients to hospitals after complaints that some have waited at home long periods waiting for an ambulance. The governor says the some of the night staff workers while change to a day shift to help with transporting patients during busy hours.
"In the early phase, we will move some of the staff on night shift to work on day shift from 8am to 4pm, which is the period when more people require medical services… Then, we will increase the ambulances as well as their trips per day to make sure that no patients are left at home.
SOURCE: Nation Thailand
📱 Download our app on Android or iOS for instant updates on your mobile
📧 Subscribe to our daily email newsletter
👍 Like/Follow us on Facebook
🔔 Subscribe to or Join our YouTube channel for daily video updates
Suspected insurgent shot and killed by rangers after bomb attack in Narathiwat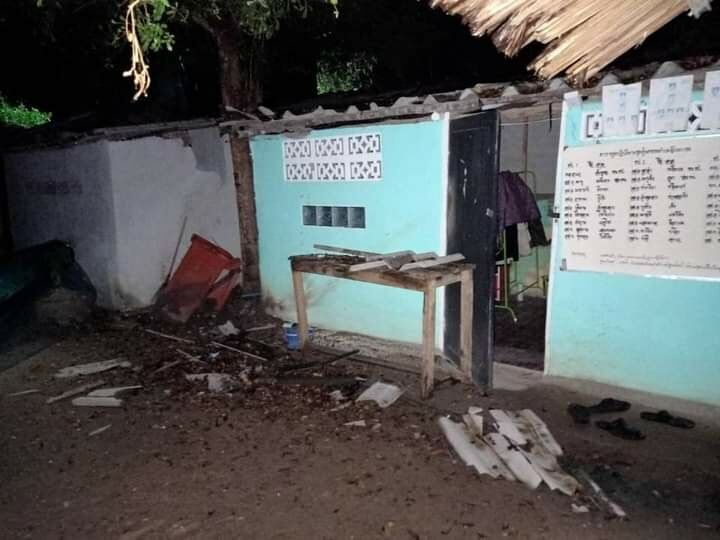 Rangers in Thailand's deep south shot and killed a suspected insurgent and arrested 2 others after an attack at a defence volunteer outpost. The southern province Narathiwat, which borders Malaysia, has been plagued with violence from the religious separatist insurgency with ongoing reports of roadside bomb explosions, as well as armed and sometimes fatal clashes with rangers.
Yesterday, police in Narathiwat received a report that a bomb had been thrown at a volunteer outpost in the Yi-ngo district. Authorities suspect the attack is linked to the insurgency. No one was injured in the explosion. Witnesses say around 6 men who drove in on 3 motorbikes attacked the outpost.
About a kilometre away from the outpost, rangers patrolling the area spotted people they suspect are the attackers. As the officers moved in, guns were fired. The officers and the suspected insurgents exchanged shots for about 5 minutes. One man was shot and killed. The rangers were not injured in the clash.
The rangers arrested 2 men. The other 2 suspects fled the scene. Officers seized an assault rifle and 3 motorbikes.
📱 Download our app on Android or iOS for instant updates on your mobile
📧 Subscribe to our daily email newsletter
👍 Like/Follow us on Facebook
🔔 Subscribe to or Join our YouTube channel for daily video updates
PM Prayut will skip ASEAN summit addressing Myanmar situation, says he needs to deal with Covid situation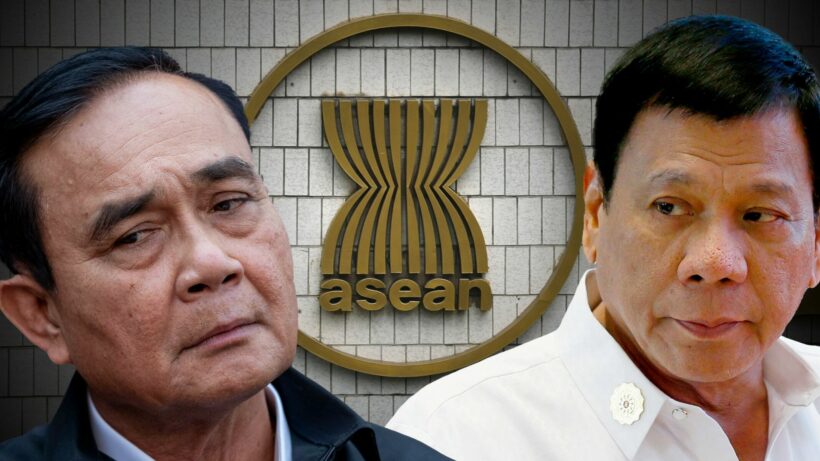 Thailand's PM Prayut Chan-o-cha will skip out of attending the Asean summit in Jakarta, Indonesia this Saturday, saying he needs to stay to deal with the country's Covid-19 situation. The summit was to specially address the worsening situation in the neighbouring country of Myanmar, which saw a military coup February 1. The decision for PM Prayut to skip out is seen by some as a lost opportunity as Thailand plays an important role in Asean. The Indonesian president personally called Prayut to persuade him to join the meeting.
But, instead, Prayut assigned Deputy PM and Foreign Minister Don Pramudwinai as a special envoy to the meeting. He did express concern during their phone call, saying the situation poses challenges to peace and stability in the region. He says Thailand is ready to stand by any decision made by Asean. The Indonesian president said he understood Prayut's decision and noted that they are both on the same page in trying to find a way to stop the violence and de-escalate the situation.
As the Myanmar military leader Min Aung Hlaing is reportedly attending the meeting, the forum could provide the Asean leaders with a chance for a tete-a-tete with the junta leader, further pointing towards Thailand missing the opportunity for negotiations. PM Prayut was the only Asean leader that the Myanmar general wrote to, after the February 1 coup, asking for his support in restoring democracy to Myanmar. The decision for the junta leader to attend the Asean meeting has many critics of the military up in arms, saying his role is not legal and shouldn't be recognised as a leader of the nation.
SOURCE: Thai PBS World
📱 Download our app on Android or iOS for instant updates on your mobile
📧 Subscribe to our daily email newsletter
👍 Like/Follow us on Facebook
🔔 Subscribe to or Join our YouTube channel for daily video updates