"Nothing but rude Indians, Chinese and Arabs" – Pattaya locals go feral online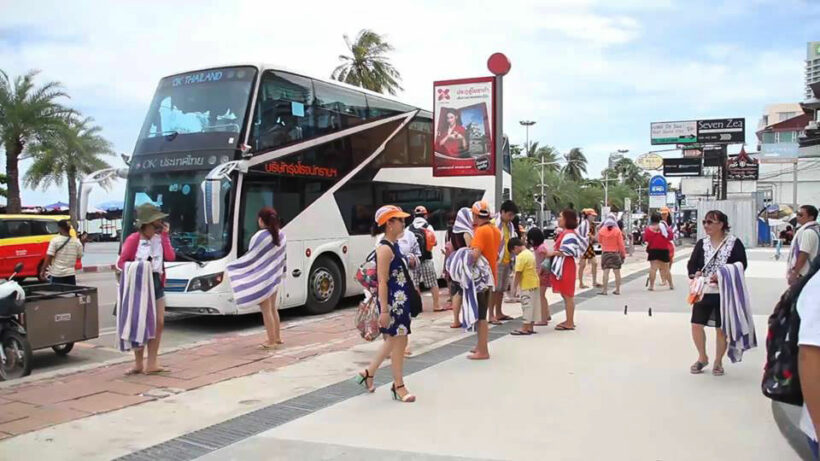 "Where are all the nice ones – like Americans – who spend cash and behave well!?"
PHOTO: Sophon Cable
Sophon Cable TV on Facebook has quoted the head of the Eastern Seaboard Hotel Association, Sanpetch Supphabowonsathian, saying advance bookings for this high season in Pattaya showed a 5-10% increase on last year.
But as the local hotel association were upbeat over an increase in hotel bookings, the news was followed by an avalanche of racist invective that the tourists were not the tourists they wanted.
Comments on the Facebook post were bemoaning that all the tourists in the resort were either Indians, Chinese or Arabs.
"They don't spend much, cause trouble and have no manners."
"Where are all the nice ones – like Americans – who spend cash and behave well!?"
The post from the hotel association noted that, though prices remained static due to oversupply, it was positive news for the industry. But this was met with scorn by local Thais comments.
"Yeh right…but it's only the Chinese".
"Where are the Americans?"
"Don't ask me about the Indians. I would prefer Russians any day but there aren't any".
"It is just Chinese groups. What's the use? They won't even buy a drink from you."
"It's just Chinese, Indians and Arabs. They have no manners and treat Pattaya like it's their own country".
SOURCE: Sophon Cable


Read more headlines, reports & breaking news in Pattaya. Or catch up on your Thailand news.
Russian tourist dies after being hit by motorbike in Pattaya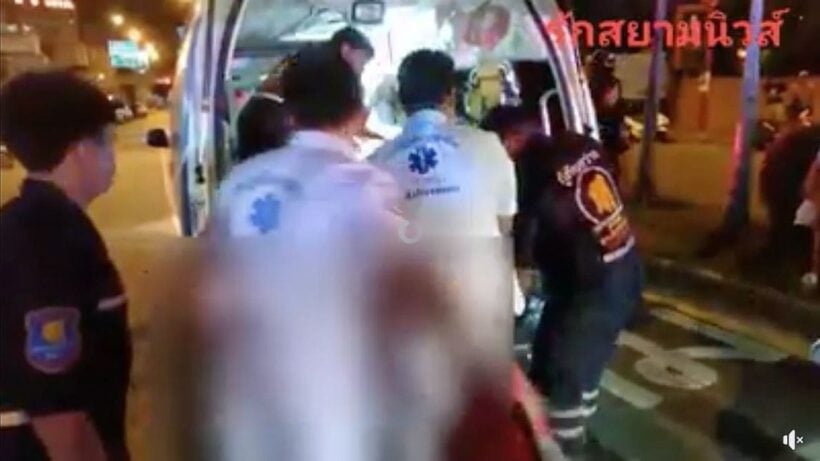 A 35 year old Russian tourist has been knocked over near the bridge leading to the Bali Hai port in South Pattaya on Saturday night. Meanwhile, two Kuwaiti nationals were in Bangkok Pattaya and Pattaya Memorial hospitals with multiple fractures and other injuries following the apparent collision. Pattaya media report that they were part of a gang of ten middle eastern men on motorcycles racing around the streets of Pattaya.
Ruk Siam News have identified the woman as Anna Ksina.
The Run Siam video shows a crowd of passers-by watching as Sawang Boriboon Foundation officers give her CPR before being taken to hospital. She was pronounced dead when she arrived.
SOURCE: Ruk Siam News
แก๊งชาวอาหรับซิ่งจักรยานยนต์นับสิบคันชนนักท่องเที่ยวขณะเดินข้ามถนนดับคาที่ เมื่อเวลา00.30.น.วันที่ 15 มิ.ย.62 ผู้สื่อข่าวได้รับรายงานจากทางศูนย์วิทยุ สภ.เมืองพัทยา ว่าได้มีรถจักรยานยนต์เกิดอุบัติเหตุชนคนเดินเท้าจนได้รับบาดเจ็บอาการสาหัสเป็นนักท่องเที่ยว เหตุเกิดบริเวณถนนสายทัพยา ก่อนจะถึงใต้สพานต่างระดับ แหลมบาลีฮาย พัทยาใต้ ต.หนองปรือ อ.บางละมุง ต.ชลบุรี หลังได้รับแจ้งแล้วได้รีบเดินทางไปตรวจสอบบริเวณจุดที่เกิดเหตุ พบนักท่องเที่ยวเป็นหญิงชาวรัสเซีนทราบชื่อMiss.ANNA KSlNA อายุ 35 ปีสัญชาติรัสเซีย นอนจมกองเลือดแน่นิ่ง อยู่ในอาการสาหัส และได้มีมูลนิธิสว่างบริบูรณ์ ธรรมสถานเมืองพัทยา กําลังช่วยกันปั้มหัวใจนักท่องเที่ยวสาวชาวรัสเซียในเบื้องต้น จนกระทั้งรถโรงพยายาลเมืองพัทยามาถึงที่เกิดเหตุ จากนั้นจึงได้รีบนําร่างส่งโรงพยาบาลเป็นการเร่งด่วนแต่สุดท้ายทนพิษบาดแผลไม่ไหวเสียชีวิตในเวลาต่อมา ส่วนผู้ได้รับบาดเจ็บอีก2 คน เป็นชายคาดว่าเป็นชาวคูเวตไม่ทราบชื่อได้รักษาตัวอยู่ไนโรงพยาบาลกรุงเทพพัทยา1คนโรงพยาบาลพัทยาเมโมเรียล1คน ทั้งคู่อยู่ในอาการสาหัส แขนขาหักอีกคนหัวกระโหลกเปิดแต่ในที่เกิดเหตุพบรถยนต์เก๋งยี่ห้อโตโยต้าสีบอลหมายเลขทะเบียนขข-3613 ระยอง ได้รับความเสียหายบริเวณท้ายรถจํานวนมาก และยังพบรถจักรยานยนต์ยี่ห้อฮอนด้าขนาดใหญ่ 650 ซีซีบี สีดํา หมายเลขทะเบียน 5744 กรุงเทพมหานคร เสียบคาท้ายรถยนต์เก๋งได้รับความเสียหาย ซึ่งรถจักรยายนต์คันดังกล่าวซึ่งคนขับเป็นชาวอาหรับโดยทั้งคู่ซ้อนท้ายมาด้วยกันแต่ยังไม่ทราบว่าใครเป็นคนขับ ส่วนสาเหตุนั้นในเบื้องต้นทราบว่า ผู้เสียชีวิตเป็นชาวรัสเซียขณะกําลังเดินข้ามถนน ได้มีกลุ่มแว้นชาวอาหรับนับสิบคันขับมาด้วยความเร็วมุ่งหน้าใต้สะพานต่างระดับพัทยาใต้ จนทําให้รถจักรยานยนต์คันดังกล่าวพุ่งชนผู้เสียชีวิตจนกระเด็น ส่วนรถจักรยานยนต์ที่มีชาวอาหรับเป็นผู้ขับขี่แถลเข้าไปชนท้ายรถยนต์เก๋งที่จอดข้างทางจนได้รับความเสียหาย จนกระทั้งเวลาผ่านไปนับชั่วโมงทางเจ้าของคดีพึ่งเดินทางไปถึงที่เกิดเหตุ ก่อนที่ทางมูลนิธิสว่างบริบูรณ์ นําคนเจ็บทั้ง3 ส่งโรงพยาบาลเป็นที่เรียบร้อยแล้ว แต่ทางผู้สื่อข่าวทราบว่ากระเป๋าของผู้เสียชีวิตได้หายไปโดยไม่ทราบว่าใครเป็นคนเอาไปเหลือแต่สายกระเป๋าแต่ยังไม่ทราบว่าทรัพย์สินภายในกระเป๋าที่หายไปมีอะไรบ้างอย่างไรก็ตามต้องฝากให้ทางเจ้าหน้าที่ตํารวจช่วยตรวจสอบกล้องวงจรปิดหาไอ้พวกมือดีฉวยโอกาสขโมยของของผู้อื่น และช่วยติดตามจับกุมมาดําเนินคดีตามกฏหมายให้ได้..

Posted by รักสยาม นิวส์ on Friday, 14 June 2019
Italy's 'Bonny & Clyde' arrested in Pattaya, Thailand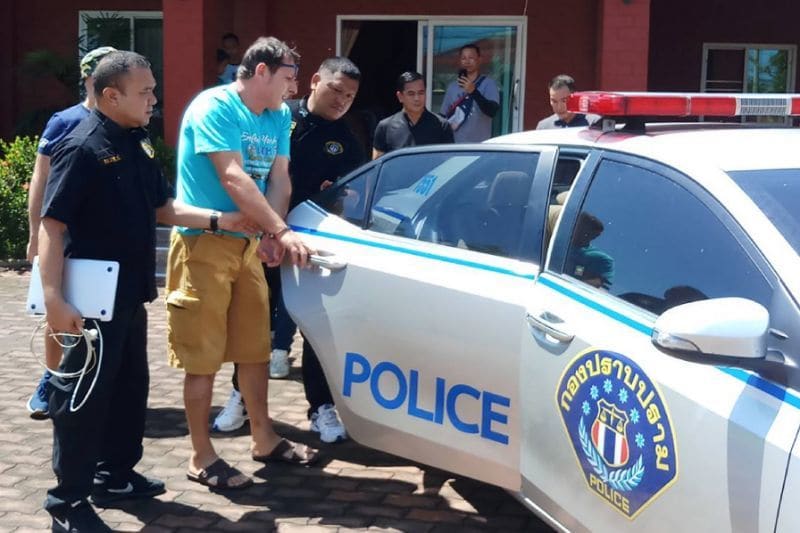 Local Chon Buri police have caught up with two Italians who have been on an Interpol red notice since 2012 after they fled Italy after being sentenced to eight years in jail for fraud.
58 year old Francesco Galdelli had been parading himself as George Clooney chewing investors into buying into his bogus clothes business. His wife, 45 year old Vanja Goffi was also arrested in the raid of a Pattaya luxury villa over the weekend.
The arrests follow authorities in Italy contacting Thailand's Crime Suppression Division who had the couple under surveillance. The couple, aka. 'The Italian Bonny & Clyde', had already been sued by the real George Clooney who told a Milan court in 2010 they had fraudulently used his name to promote their bogus clothing brand "GC Exclusive by George Clooney."
The couple, on the run, moved to Pattaya in 2014, and established themselves in the local expat community, donating money to local children's charities. Police say that Mr Galdelli was arrested at the Pattaya Dusit Thani hotel but escaped after allegedly paying a prison guard 20,00 baht.
The couple are currently in custody in Pattaya before their expected extradition back to Italy.
George Clooney says addio to Francesco and ciao bella to Vanja.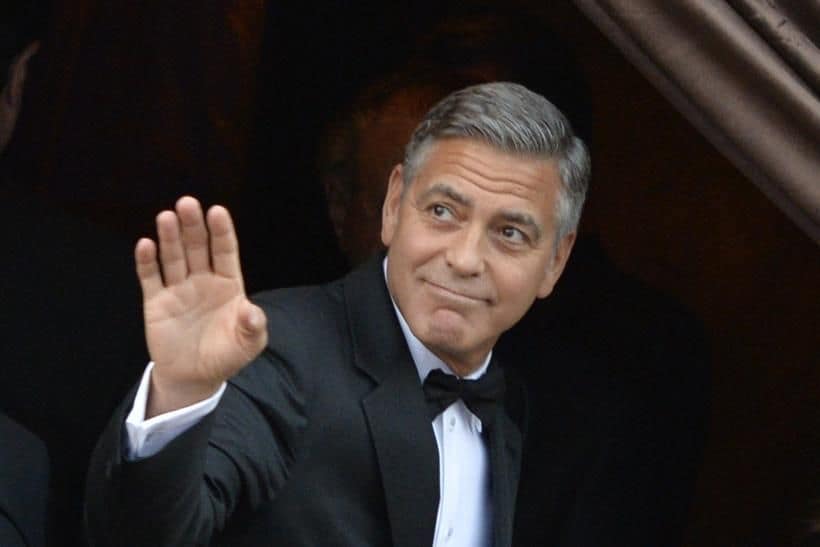 70 million baht set aside for planning and EIS for new light rail in Pattaya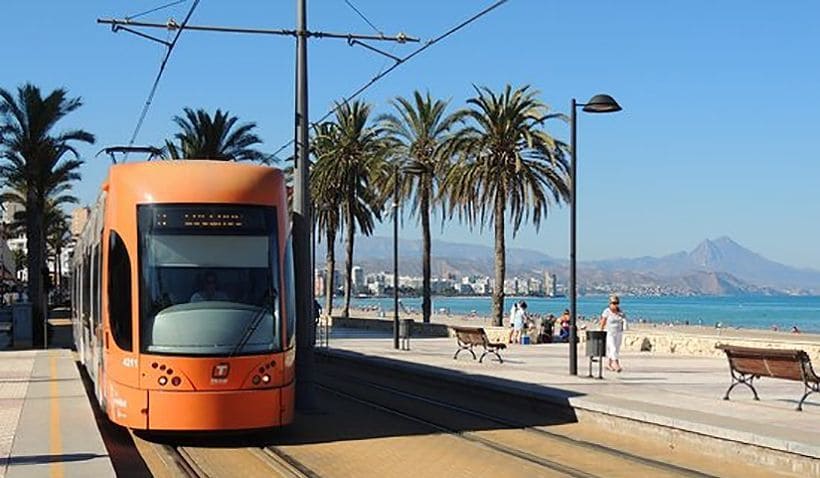 PHOTOS: Pattaya Watchdog
Pattaya City Hall has is putting aside 70 million baht for preliminary planning, design work and Environmental Impact Statements for a proposed tram (light rail) project. The trams are part of the Thai government's huge Eastern Economic Corridor (EEC) budgets to develop Pattaya and other areas along the Eastern Seaboard.
The first part of the proposed project, the Red Line, will service, specifically, the southern Pattaya beaches.
Two companies are in line for the tender to build the city's new light rail network, according to the Pattaya Watchdog article. The construction of the light rail around Pattaya is part of the Eastern Economic Corridor budget to develop the resort city and other populated sections of the Eastern Seaboard.
A source also insists that the services will be constructed at ground level and not as an elevated train system or monorail.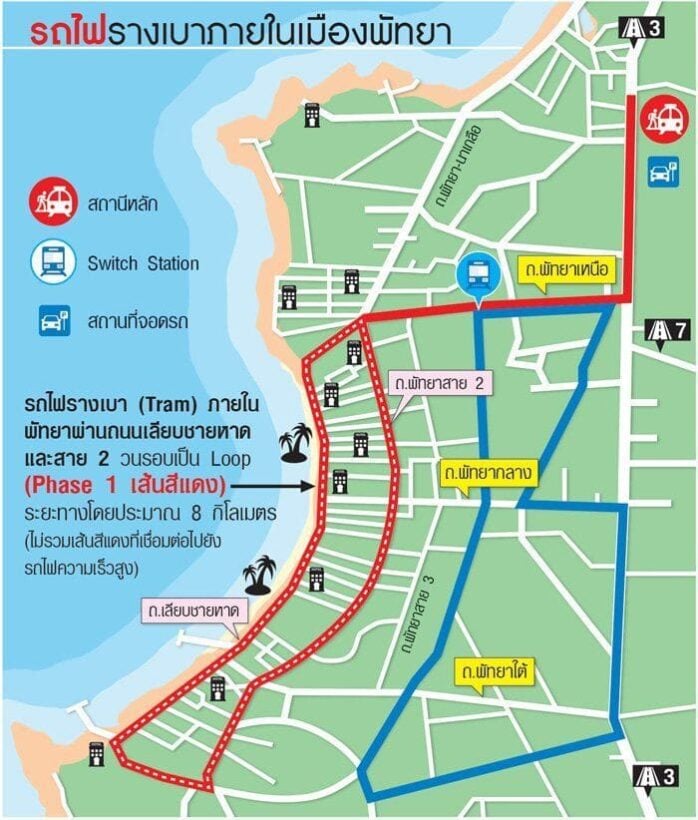 Pattaya Watchdog map of the proposed routes.
Pattaya Watchdog says that the initial 8 billion baht Red Line won't connect with the proposed high speed three-airport line which will link Don Mueang, Suvarnabhumi and U-Tapao airports.
The route would travel from South Pattaya pier, Sukhumvit Road, North Pattaya, City Hall, Terminal 21, Central, and Royal Garden. There is also a longer Blue line proposed which has forecast costs up to 12 billion baht.
SOURCE: Pattaya Watchdog