Phuket's Laguna launches Singha "Obstacle Trail Run"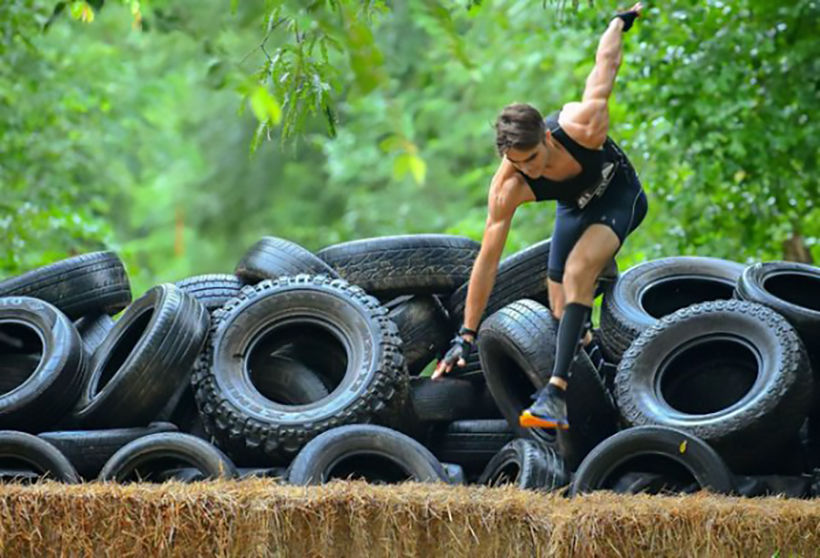 Singha has announced that its "Obstacle Trail Run," presented by Laguna Phuket, will launch on Saturday, May 2. Called "Keng," meaning "to excel" in Thai, the race will be Singha's first beach obstacle trail event and mark the beginning of the brewery's "Obstacle Trail Series 2020." The announcement comes as sports events across the region and around the world face cancellation, in the wake of the COVID-19 coronavirus outbreak. Officials are confident they can attract a good turnout for the inaugural event and boost travel to the island.
The race follows a course around Laguna's scenic parkland close to Bangtao Beach and extends north to neighbouring villages. Passing the resort's lagoon, beach and following a route on sealed roads and trails, participants will face challenging purpose-built obstacles.
"With Laguna Phuket recognised as the 'Best Sports Event Venue in Thailand 2018', we are thrilled to add the Singha Obstacle Trail Run to Phuket's sports calendar. This exciting new race complements the Laguna Phuket Marathon and Laguna Phuket Triathlon."
The nationwide race series will also include a "Krang" (tough) episode in Ratcha Buri province in September, and a final "Kla" (brave), race scheduled for December in Chiang Rai.
Online registration is now open for all three races. Each race comprises an 8Km, 15Km and 2Km fun run in the solo category, and 24Km for the team race. Early bird discounts apply until February 29.
Keep in contact with The Thaiger by following our
Facebook page
.
Thai MotoGP will go ahead after coronavirus check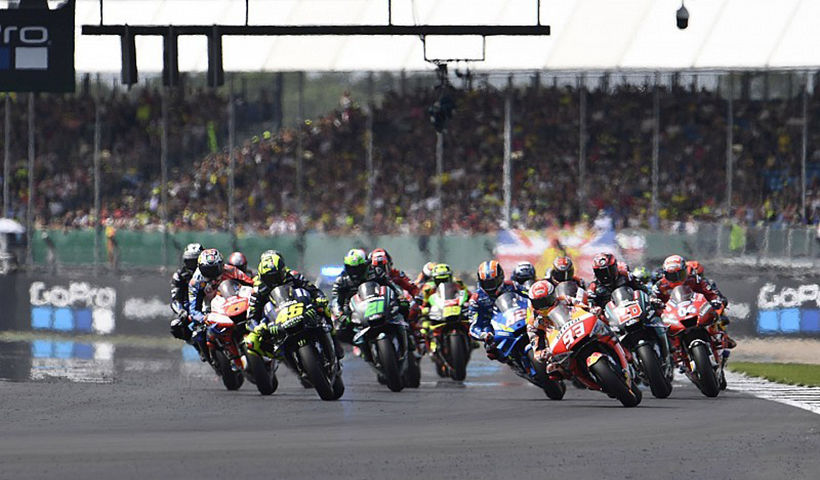 Race organisers yesterday announced that The Thailand MotoGP race in March will go ahead as planned, saying the government has decided theere is "no major risk" from the COVID-19 coronavirus.
A statement from organisers of the race in Buri Ram on March 22 said: "With the outbreak of coronavirus affecting a number of locations and events worldwide, the decision required official consideration as the situation in Thailand was monitored."
The statement added that Thailand's infected patients are under care and strict preventive measures are in place, "resulting in the highest rate of fully recovered patients worldwide."
Globally, more than 2,200 people have died from the virus, all but 11 of them in China, where a number of sports tournaments and events have been cancelled or postponed.
They include the Chinese Formula Grand Prix, scheduled for Shanghai on April 19, which was axed, while the World Athletics Indoor Championships in Nanjing have been pushed back to 2021.
SOURCE: Bangkok Post
Keep in contact with The Thaiger by following our
Facebook page
.
Terminal 21 Korat, scene of mass shooting, reopens with prayers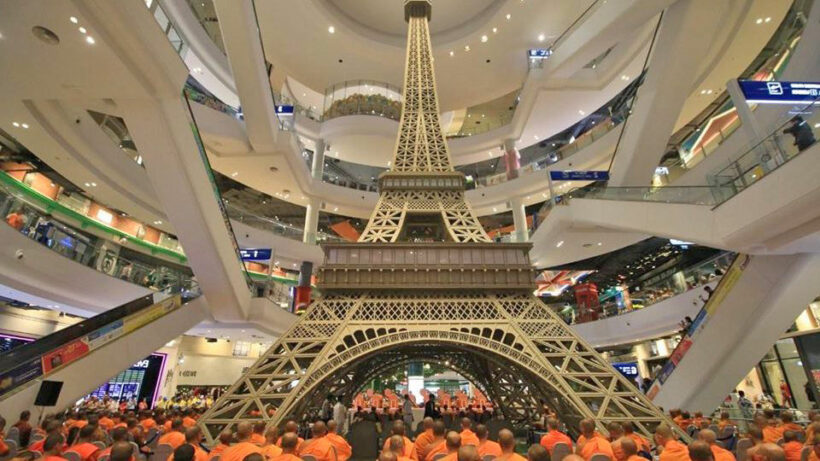 Four days after the mass shooting that left dead and more than 50 injured, the public turned out this morning to reopen Terminal 21 shopping centre in Nakhon Ratchasima, the scene of the carnage, in hope of raising spirits.
Terminal 21 in Korat reopened its doors today to thousands of people who came to pray and make offerings to more than 200 monks – a tradition which Buddhist practitioners believe will bring in good luck and usher out the bad.
Superstitions and belief in the spirit world make places of violent or unpleasant deaths undesirable to many Thais. The mall's parent company announced yesterday it would waive rental fees for February. Tuk-tuks, taxis and motorbike taxis are offering free rides in front of the mall until 3pm.
Donations to compensate the families of the victims have reached over 53 million baht (1.7 million US dollars) as of today. On Sunday, a concert dubbed Korat Move On will be held in front of the Thao Suranari Monument, the city's most prominent landmark.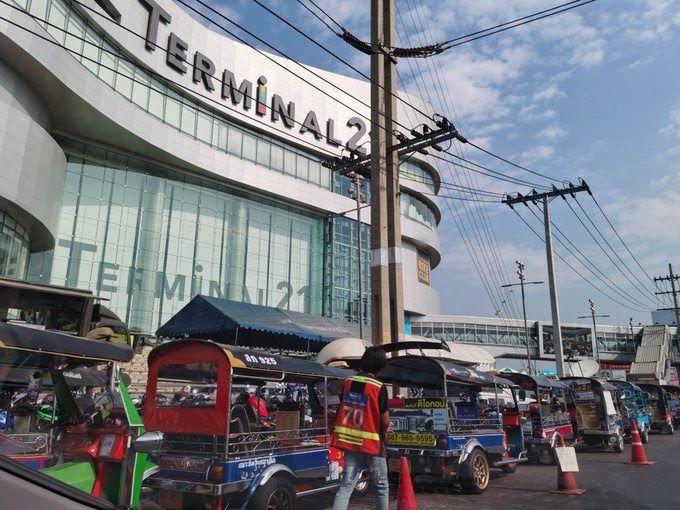 "Korat is our home. Let's help and cheer each other up. If Thais don't love each other, who will?" one Facebook user wrote.
"As someone who calls Korat home, we'll overcome the grief and sadness. Korat is the city of strength and life will move on."
SOURCE: Coconuts Bangkok
Keep in contact with The Thaiger by following our
Facebook page
.
Makha Bucha Day – Why does Thailand have a public holiday?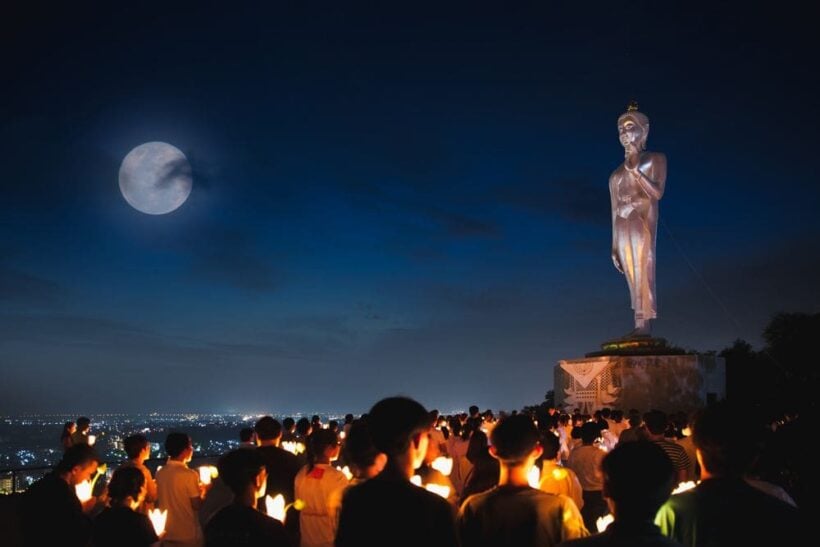 For Thai buddhists the day is a day of reflection and visits to the temple. For many others it's a day of alcohol abstinence. In fact there is always a 24 hour alcohol ban imposed on the day, from midnight to midnight.
Buddhist commemorations make up a number of the public holidays on the Thai calendar, among them is Makha Bucha Day. The Buddhist calendar traditionally uses dates based on the movement of the moon, and the third lunar month is known in Thai as 'makha'. The term 'makha' comes from the word 'Magha' in Pali, the sacred language of the religious texts of the Theravada strand of Buddhism most widely practised in Thailand. 'Bucha' is a Thai word – once again deriving from the Pali language, means 'to venerate' or 'to honour'.
So Makha Bucha is taken to refer to a day intended for honouring the third lunar month and, in particular, the Buddha and the teachings that he delivered on the full moon day of the fourth lunar month.
Makha Bucha Day is celebrated in other countries including Cambodia, Laos, Sri Lanka, and Myanmar. It first came to be celebrated in modern-day Thailand during the reign of King Rama IV, first observed only in the grounds of the royal palace and later becoming more widely recognised nationally and finally introduced as a Thai public holiday.
But the origins of Makha Bucha Day itself lies much further back, 45 years before the beginning of the Buddhist era and nine months after the Buddha is said to have achieved enlightenment. Then, on the full moon day of the third lunar month (now known as Makha Bucha Day), Buddhists believe that a meeting between the Buddha and his disciplines became a momentous and historic occasion.
Including the fact that it already fell on the auspicious occasion of a full moon, the meeting is said to have taken on four remarkable characteristics that are still recounted in Buddhist teaching today. These four elements to the gathering have also given Makha Bucha Day its nickname of the Fourfold Assembly Day.
Although Thailand has no official state religion, Theravada Buddhism is by far the majority faith observed by the Thai population, and so significant Buddhist occasions like Makha Bucha Day loom heavy in the Thai consciousness and figure prominently on the country's calendar. Makha Bucha Day is a public holiday across Thailand, and the occasion is observed in a number of way by lay Buddhists in local communities.
As is common on all manner of Buddhist holidays in Thailand, it is common for Thai Buddhists to visit their local temple to make merit on Makha Bucha Day. While at the temple, they might also listen to Buddhist teachings, give alms to monks, recite Buddhist scriptures, and participate in the evening candlelight processions around the ordination hall that are held by many temples.
If you want to get your own insight into local celebrations of Makha Bucha Day in Thailand, simply stop by the local temple closest to wherever you are staying in Bangkok or elsewhere. Most will be happy to welcome inquisitive foreigners and to let you observe, or even participate, in processions and other activities to mark the holiday.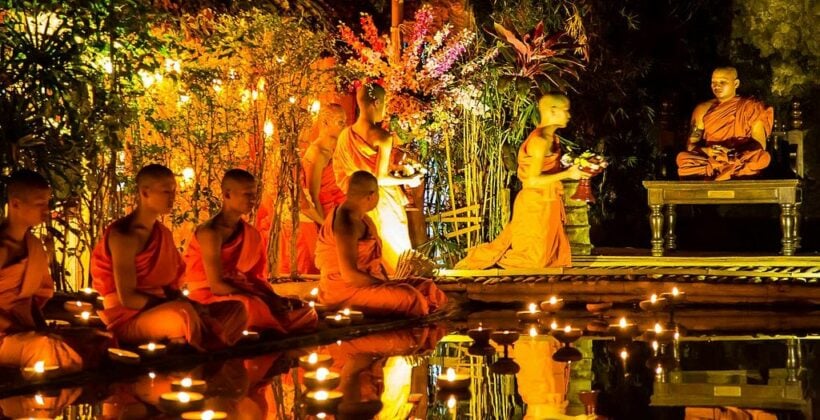 Keep in contact with The Thaiger by following our
Facebook page
.