New ICONSIAM landmark launched for 2023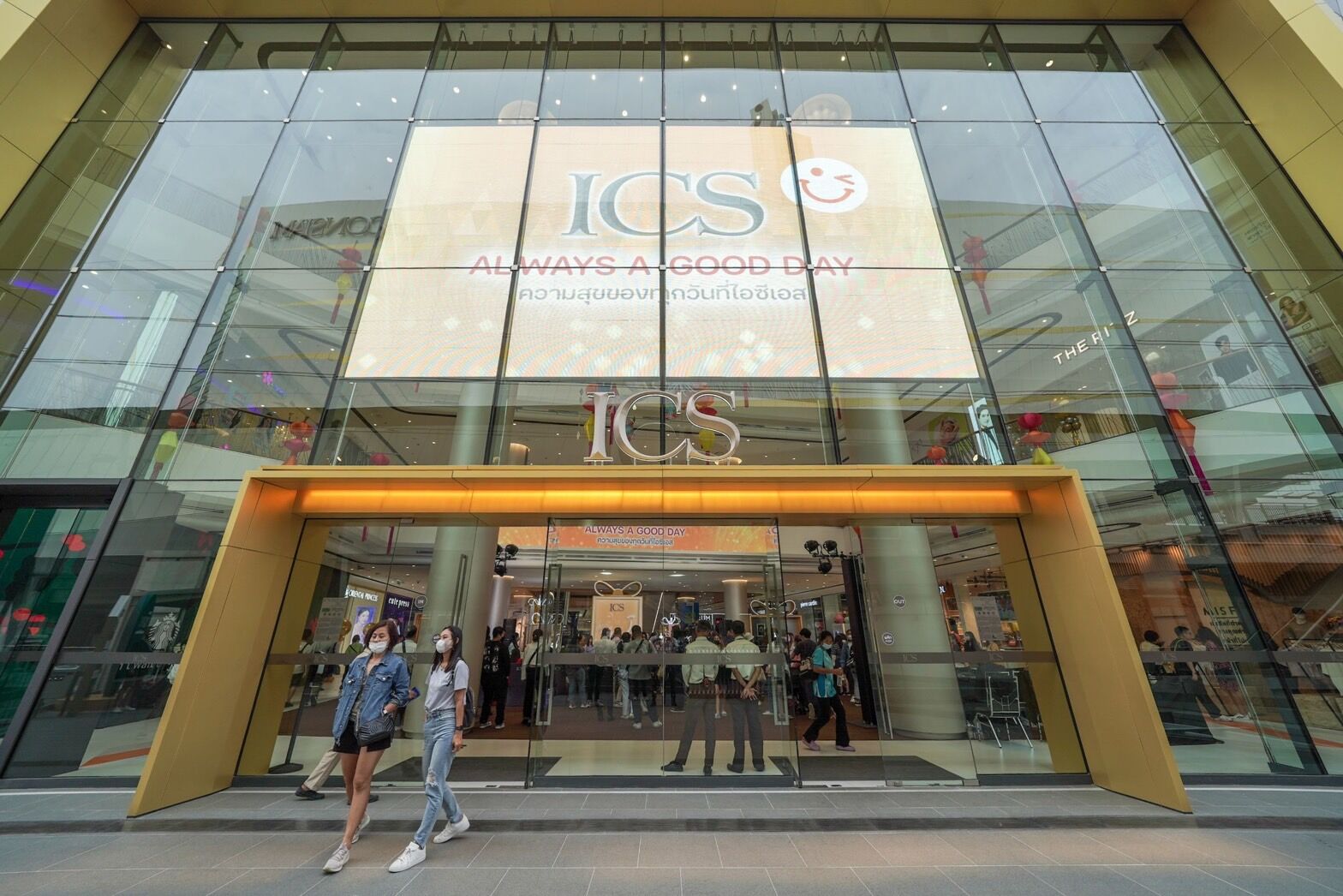 Press Release
ICS Mixed-Use Lifestyle Town is partnering with its esteemed alliance, Lotus, in bringing Thailand the first-ever premium hypermarket, the new Lotus's Privé. Commencing at the onset of 2023, the new landmark project on Thonburi is set to connect global experience with an array of top-tier shops and brands that caters to different lifestyle and needs. ICS opens in 11 January 2023.
The ICS Mixed-Use Lifestyle Town is a 29-storey tower on Charoen Nakhon Road, opposite ICONSIAM, on a 5-rai plot, connected conveniently to the BTS Golden Line's Charoen Nakhon station. The 4,000-million-baht investment is a mixed-use lifestyle town with a total of 70,000 square meters of utility space, offering extensive range of retail and office space, as well as a hotel.
Opening its doors on 11 January this year, the ICS Mixed-Use Lifestyle Town aims to caters to different lifestyle and multi-dimensional needs that aligns with the expanding growth in Thonburi's cityscape. The first phase now opens and features the brand-new premium hypermarket Lotus's Privé to welcome 2023 in which increasing purchasing power and more invigorating spending are expected. The Lifestyle Town also serves as a beacon for Thailand's recovery in economy and tourism.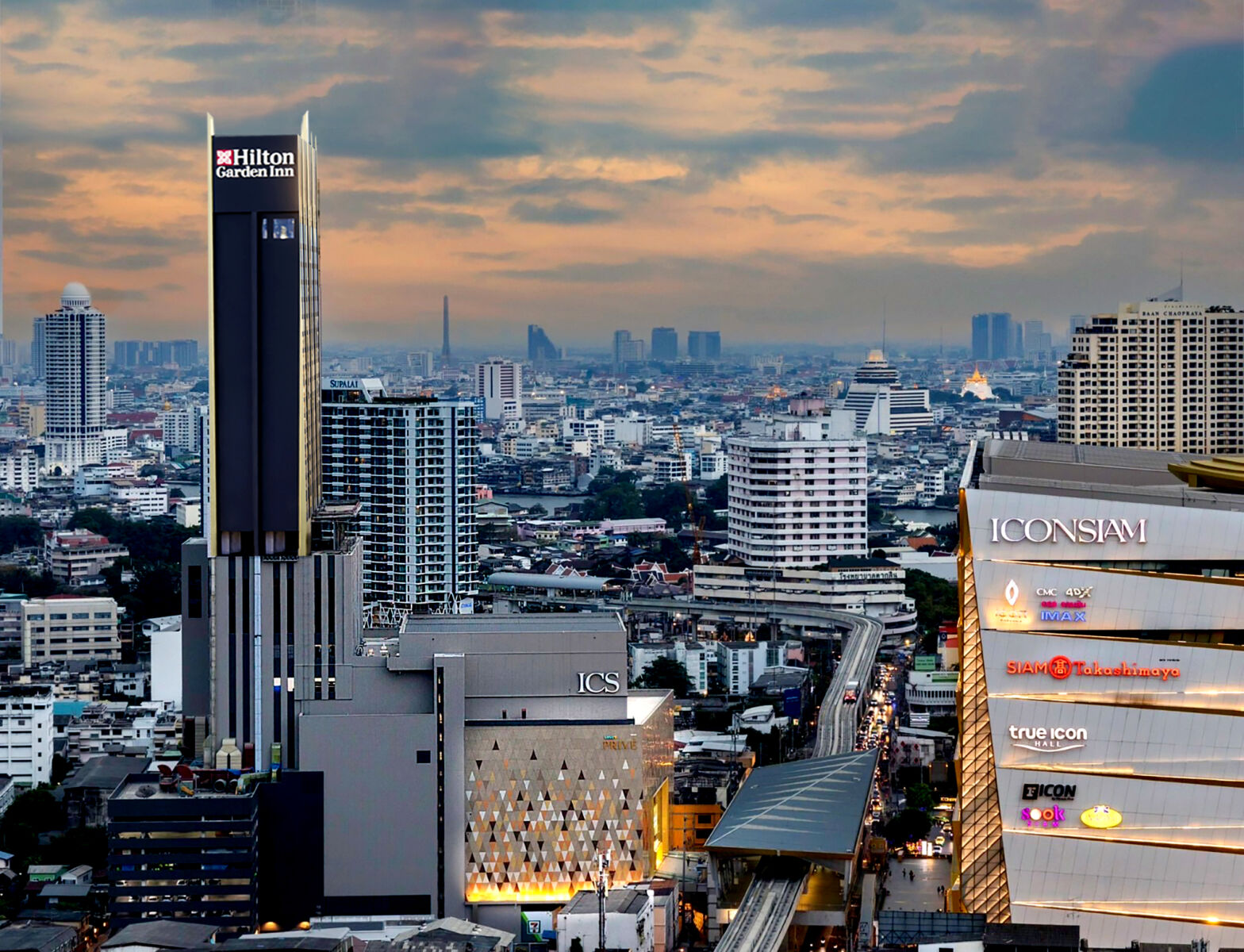 Mr. Supoj Chaiwatsirikul, Managing Director of ICS Company Limited, said: "As of today, January 11, The ICS unveils the initial phase – an excellent location connected to ICONSIAM and a very convenient accessibility by BTS Golden Line to Charoen Nakhon Station and buses, rails, and boats, ensuring quick and easy access to the premise." This area boasts remarkable potential for retail growth due to the immense purchasing power of its 2 million local inhabitants and a further 3-5 million people within a 5-kilometer radius. The projected relocation of the government center to the Khlong San area promises to bring even more vibrancy and dynamism, with no less than 50 high-rise residential projects as well as more than 25,000 units plus an additional 600-bed patient building for Taksin Hospital already underway."
"The ICS was created to suit the requirements of a multitude of consumer groups, who have their own individual lifestyles. It is designed to draw in office workers, entrepreneurs, the public, and travelers alike as well as new customers. Furthermore, ICS is an integral 'jigsaw' piece in fulfilling ICONSIAM's dream of establishing a vibrant new urban district on the Thonburi area. Consumers now have the access to multiple choices of top-notch products and services that address theirday-to-day requirements," said Mr. Supoj.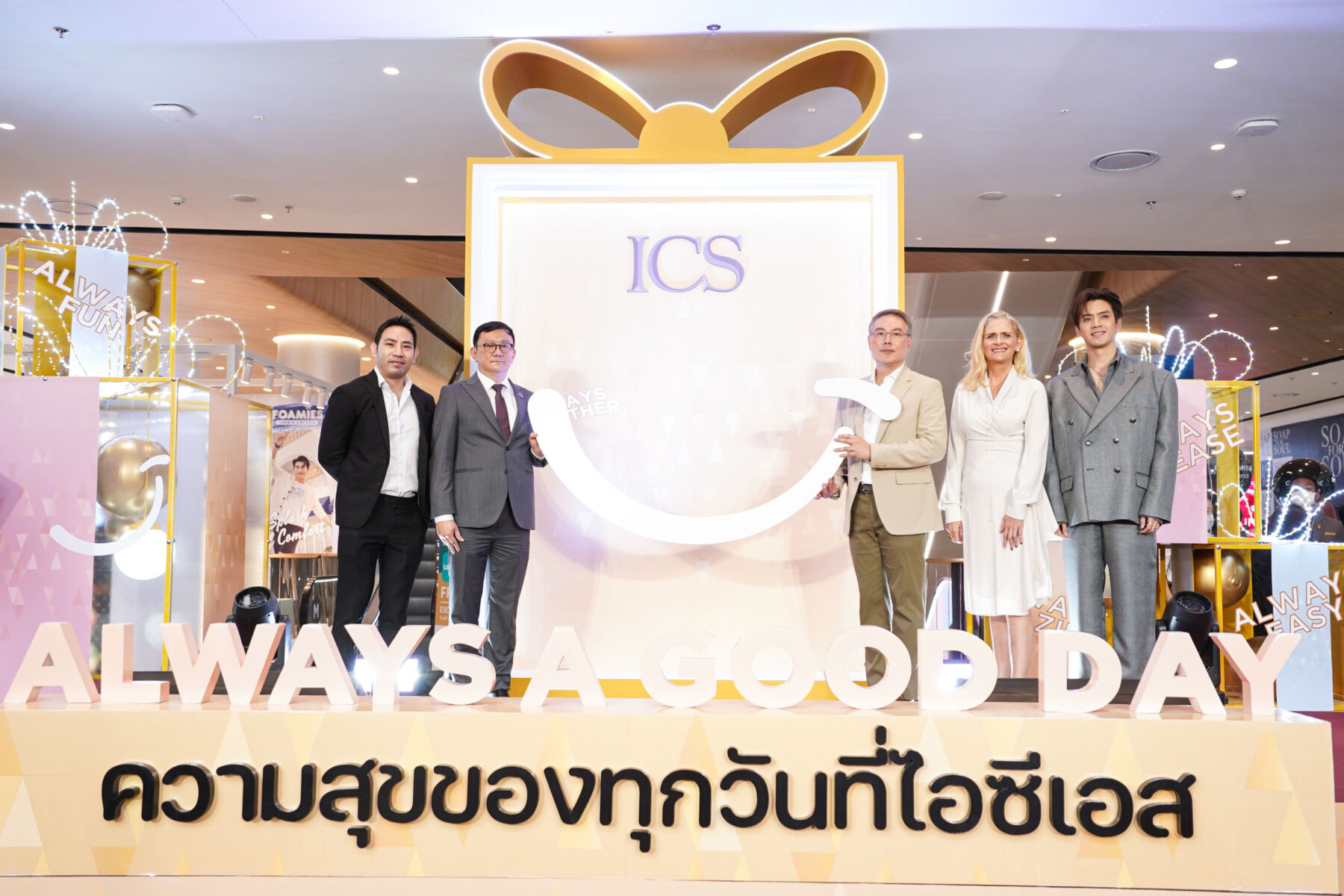 "The ICONSIAM's key strategy is to establish a city by building on the success of ICONSIAM, which has become a popular attraction for tourists from across the world and has successfully attracted both international and Thai visitors on the Bangkok and Thonburi sides. ICS will complete the city with a mixed-use lifestyle town model that includes retail, hotel, and office space." ICS will also enhance the frequency of visit among clients in both the Khlong San and Thonburi districts by providing products and services that fulfill their daily living requirements. Customers can thus utilize the service on a daily basis. In addition, another critical marketing approach is to form 'alliances.' In the retail industry, we have very strong partnerships. As a consequence, ICS has fantastic stores and well-known brands that cater to consumers' multi-dimensional demands. For our alliances, they are confident that together we will bring shared value, success and growth through collaboration," said Mr. Supoj.
Miss Caroline Murphy, President, Sales and Business Relations, Siam Piwat Company Limited, said, "Under the concept of Always A Good Day, ICS is set to provide experiences and happiness to clients every day. It is collaborating with over 200 major brands, including lifestyle items for home and living, IT products, financial services, fashion brands, leading cosmetics and aesthetics service businesses, stores that offer a variety of services that support everyday living and over 80 well-known restaurants and top international eateries. Rental office space is also available and now a home to IT solutions and technology firms which will encourage a large number of customers on weekdays."
"Many partnering merchants will unveil their fresh new retail concepts that will make their debut at the ICS. One of the significant retail magnets is the partnership with Lotus's, Thailand's biggest retail firm, to develop the first Lotus's Privé. The first branch of which debuted at the ICS on an area of around 2,900 square meters on the B1 floor to meet current, upmarket living requirements."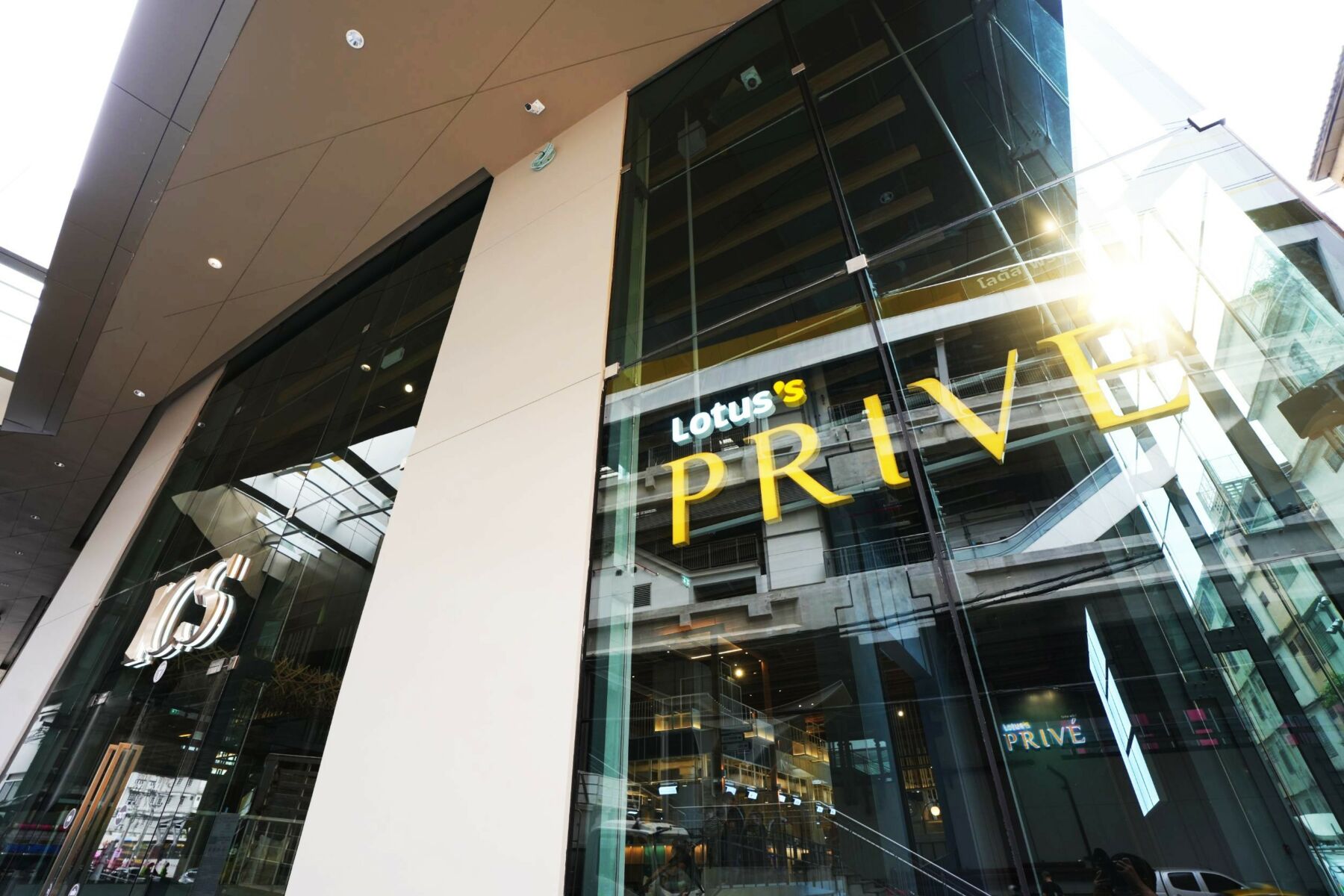 "Furthermore, another key highlight of ICS is a range of food and beverages from prominent businesses and many recognized brands, making ICS an excellent 'Food Destination' that satisfies various lifestyles and offer exceptional experiences to visitors. The food zone, Daily Tasty, now opens as part of in the first phase on the G floor, with famous restaurants such as Mos Burger, a famous hamburger restaurant from Japan. Others include Get Fresh, a leading healthy food outlet; Omu Japanese Omurice & Cafe, a real Japanese style omelet in the midst of a stylish atmosphere; White Story, which serves bread, bakery, snacks, Thai desserts, Thai food, and international food; Neswell, a healthy dessert shop with a wide range of items; Cha Tra Mue, tea and coffee beverages with a wide range of recipes. Features also are O-li-no Crepe & Tea, which serves soft and delicious crepes, a stylish minimalist café Double Slash Coffee Space, Duca'tim, a low-fat ice cream business that caters to the health-conscious younger generation; Fuku Matcha a prominent Japanese milk tea establishment, MeeKhwamSook, a new type bottle bubble tea business with a particular character; Bake A Wish, a Japanese-style bakery with great attention to every detail; and Pang Siam, which provides delectable bread, cakes, and drinks from a range of recipes, are part of the food territory at ICS," said Ms. Murphy.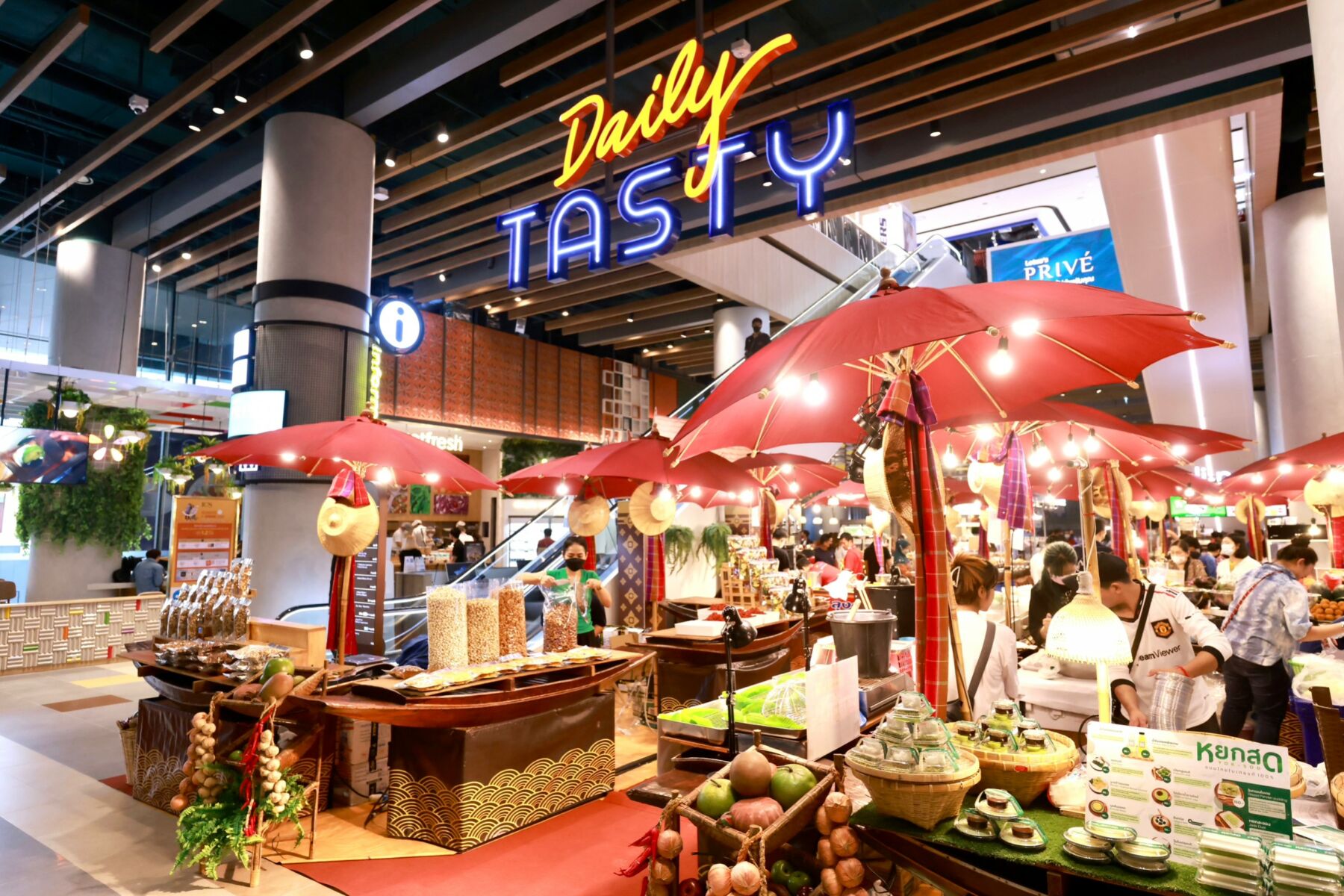 "Many alliances join the first phase opening are BEAUTRIUM, Boots, Oriental Princes and Cute Press as well as beauty clinics such as Doctor Delight, Gangnam Clinic, The Ritz Clinic, and 24 Hours Minerals. Among the many collaborating merchants launch for business in the first phase also include Double Goose, HASGUARD, ICONACTIVE, Pierre Cardin, U.S. Polo Assn. and Cashmere Artisan. Skechers, Garmin and Time Deco, are among the clothing and accessory brands available. P Prom, 12 Victory, Synthetic Diamond, Exodia Era, Sevendays Optic and Top Charoen are some of the jewelry and eyewear brands here, in addition to aromatic brands like Immortal and Yugen (fragrance). A dance school, The Inner Studio, also join the initial phase of the ICS launch."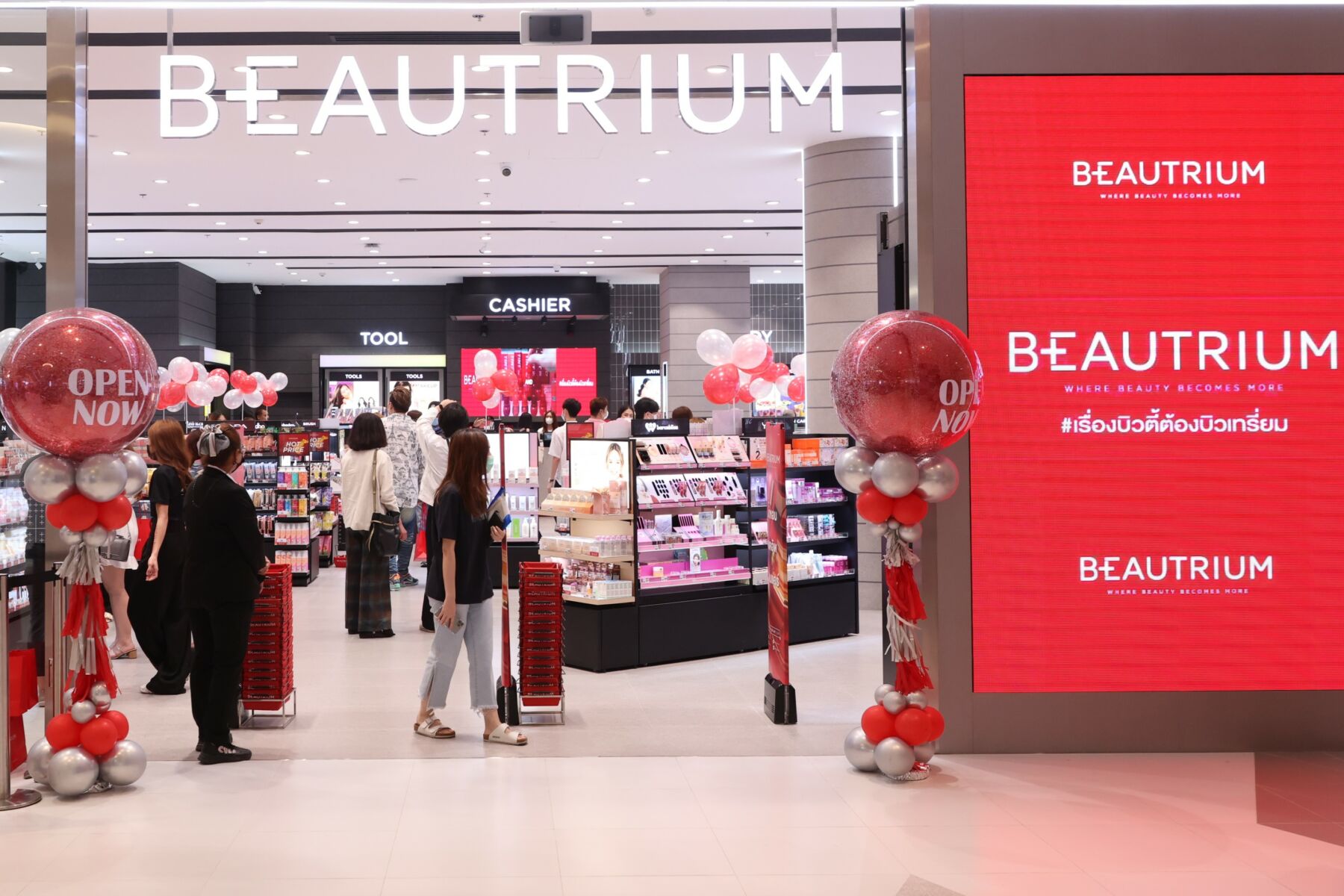 She continued, "The ICS is also working with Siriraj Hospital to open Siriraj H Solutions, the first comprehensive healthcare facility outside of the hospital ground. It is the first of its kind in a shopping mall, with the notion of a conveniently accessible smart medical center that emphasizes preventive healthcare and provides personalized medical services. The medical center takes up the entire ICS's fifth floor. Furthermore, the world-class hotel, Hilton Garden Inn Bangkok ICS Charoennakorn, is part of the site. Opening the first branch in Bangkok, it offers 241 rooms that will suit the demands of visitors and business travelers from all over the world. The hotel will be completely operating in the second phase of ICS which will be completed by 2023."
Mr. Sompong Rungnirattisai, CEO of Lotus Thailand, said, "Lotus's is dedicated to making our clients happy every day by providing high-quality products at reasonable prices, whether through branch services or online platforms. We have made significant investments in developing various shopping experiences and products to meet the needs of customers in each location and segment. We anticipate prospects from existing clients' lifestyles, which require more premium quality products. It is the source of the idea development under the new brand, Lotus's Privé, a premium hypermarket offered for the first time in the ICS project."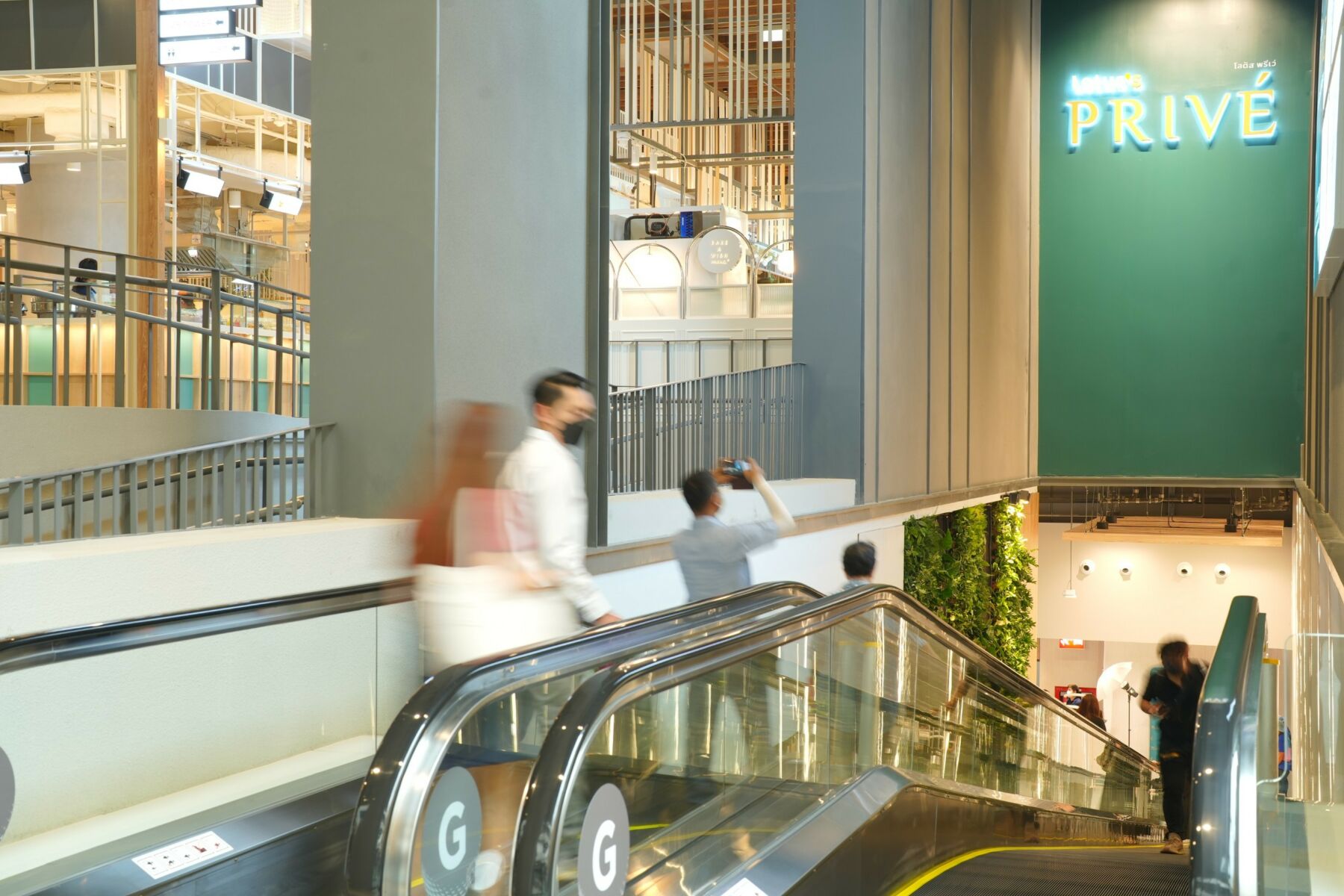 "The ICS is surrounded by luxury residential properties along the Chao Phraya River, renowned hotels, and important commercial districts, in addition to linking with ICONSIAM, a world-class destination for both Thais and foreign visitors. Lotus, emerging with the concept of smart premium supermarket selling high-quality items, will meet the expectations of clients in this zone. Consumer items supplied here are selected from the most reliable and highly recognized sources across the world and in Thailand to satisfy the demands of clients, who are seeking more premium products and experiences that can be accessed daily. Lotus' Privé at the ICS is a pilot branch that will serve as a model for the future development of other units based on the suitability of the location and the specific demands of clients in each area," said Mr. Sompong.
Experience a wide range of products and services that caters to different lifestyle, including lifestyle products for home and living, IT products, financial services, fashion brands, leading beauty and cosmetic service companies, stores that provide a variety of services for everyday needs, as well as many well-known restaurants. Starting 11 January 2023, shoppers can now experience "Always a Good Day" at the ICS mixed-use lifestyle city. For more information, call 1338.
Events

Join the conversation and have your say on Thailand news published on The Thaiger.
Thaiger Talk is our new Thaiger Community where you can join the discussion on everything happening in Thailand right now.
Please note that articles are not posted to the forum instantly and can take up to 20 min before being visible. Click for more information and the Thaiger Talk Guidelines.