PM assures MPs that government knows how to handle trillion baht loan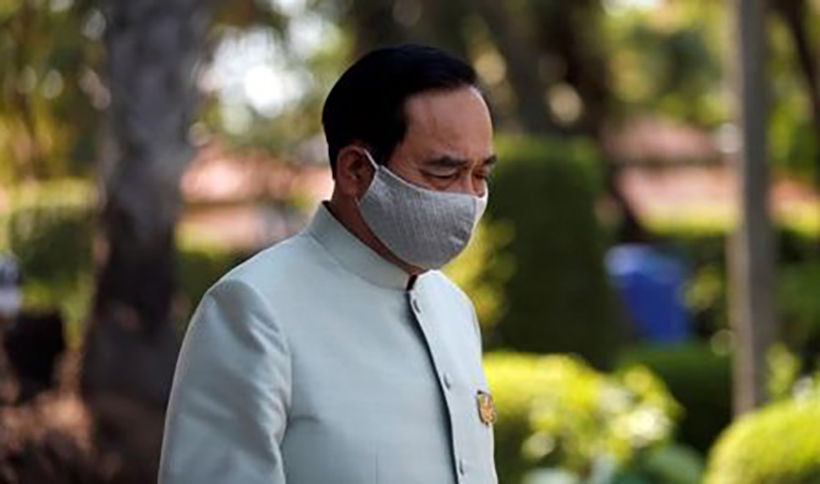 "Don't worry, we got this…"
Following the Finance Ministry's securing of a trillion baht loan, PM Prayut Chan-o-cha spoke up to address concerns over how the funds will be administered. Answering questions raised by opposition parties, the PM said the government has clear rules in place on how the funds will be distributed, with the priority being small and medium sized businesses that have been severely impacted by the Covid-19 crisis.
He was speaking as Parliament debated the 3 decrees enacted in the wake of the pandemic, the first of which was to allow for the borrowing of a trillion baht. The PM promises full transparency in how the funds are used, saying the loan has been taken out to prevent small businesses from going bust, which would lead to a further significant rise in unemployment.
A second decree is in place to enable small businesses and start-ups to take advantage of soft loans to survive the huge toll the virus has taken on the economy. Thai PBS World reports the Finance Minister as saying such businesses will receive help with their applications if they are unaccustomed to securing credit from banks.
While the first decree enabled the government to secure a trillion baht loan, the Bank of Thailand says neither the soft loan decree nor an additional bond stabilisation decree will mean more debt for the country. Rather the central bank's existing funds will be used to help the bond market and to give businesses the lifeline they need in the current exceptional circumstances.
SOURCE: Thai PBS World
Keep in contact with The Thaiger by following our
Facebook page
.
Nightlife operators warned: follow the rules or face closure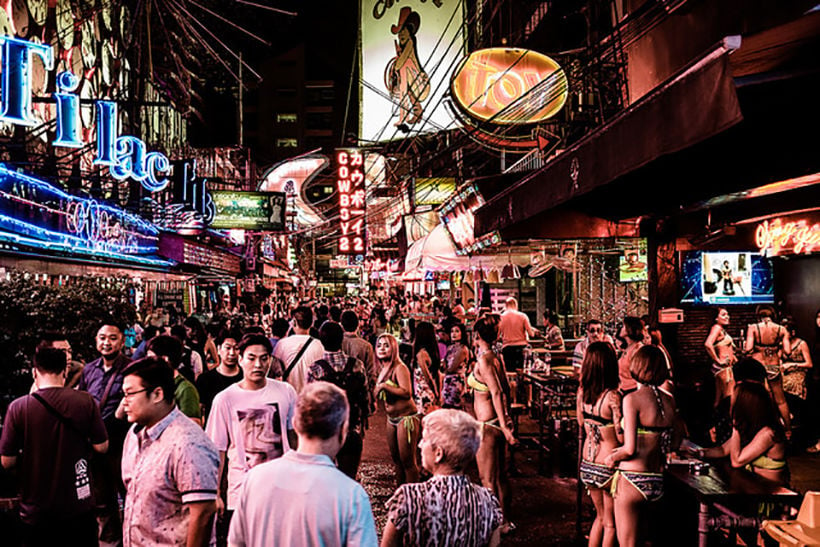 Bangkok police have issued a stern warning to nightlife venue operators… follow the rules or be closed again. National police chief Chaktip Chaijinda has instructed officers to make sure entertainment venue operators comply with disease control regulations and that both service providers and customers understand the "new normal."
The warning comes after a meeting of senior city police, the Health Department of the Bangkok Metropolitan Administration, and more than 200 entertainment venue operators, in which they were briefed on regulatory compliance in the fifth phase of lockdown relaxations. He said entertainment venues that fail to adopt the safety regulations will be warned, and if they refuse to comply, will be ordered to suspend their operations.
Dararat Matkham, a restaurant and karaoke operator, said she's relieved nightlife venues are being allowed to reopen, and has already put in place public health safety practices – she's provided sanitiser gel for customers and microphones will be cleaned regularly, although customers are being advised to bring their own microphones. She says her premises will place tables in accordance with social distancing rules.
Somwang Chuenhathai, a "soapy massage" operator says his business has made it mandatory for masseuses to wear face shields or masks while working, and his premises will be cleaned before and during opening hours.
SOURCE: Bangkok Post
Keep in contact with The Thaiger by following our
Facebook page
.
World travel business faces slow recovery – UN report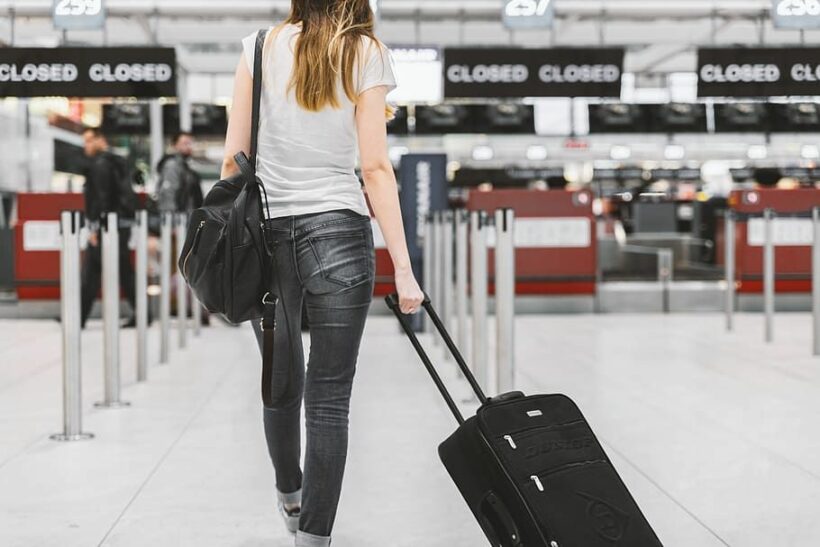 Plenty of businesses are suffering and recovery will be slow, and lumpy. One of the hardest hit, and probably one of the most difficult industries to re-start, is the world travel business. Hotels, airlines, tour companies, travel agencies and online booking systems… and the millions of people employed to make all those work together as a working machine.
Now a UN study predicts that the global tourism business will lose up to US$3.3 trillion due to impact of Covid-19 bans and lockdowns, with Thailand to lose US$47 billion alone. According to the report, Thailand and France stand to lose around US$47 billion each. But the US and China are projected to have single largest losses in the travel industry.
"The Covid-19 pandemic has caused significant disruptions in the global economy. By the end of the first quarter of 2020, the Covid-19 pandemic had brought international travel to an abrupt halt and significantly impacted the tourism industry."
The UN Conference on Trade and Development has released its 'Covid-19 and Tourism' and poses 3 scenarios for the world travel industry, assessing the impact of restrictive measures lasting 4, 8 and 12 months. Revenues are projected to fall $1.17, $2.22 and $3.3 trillion in the 3 scenarios, or 1.5-4.2% of the world's GDP.
Speaking at a media conference, one of the authors believed that the second scenario "could be a realistic one".
"International tourism has been almost totally suspended, and domestic tourism curtailed by lockdown conditions imposed in many countries. Although some destinations have started slowly to open up, many are afraid of international travel or cannot afford it due to the economic crisis."
Then small tourist island states, such as Jamaica, stand to lose a much larger proportion of their economies, facing an 11% fall in GDP. Tourist islands like Bali and Phuket are also facing a bleak outlook until their tourism industries pick up again.
The UNCTAD report covers 65 individual countries and regions and is calling for governments to boost social protection for affected workers in the worst impacted nations.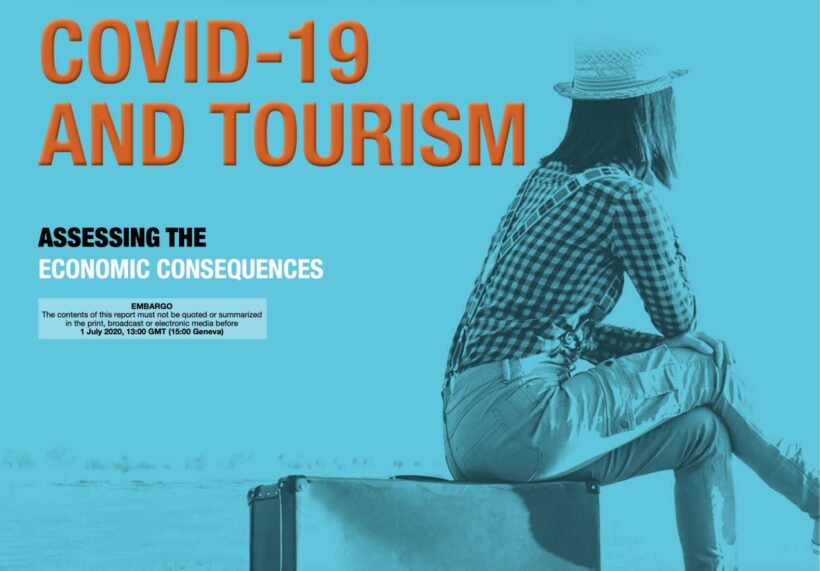 Download the full report HERE.
Keep in contact with The Thaiger by following our
Facebook page
.
Thailand proposes a 3 phase "travel bubble" strategy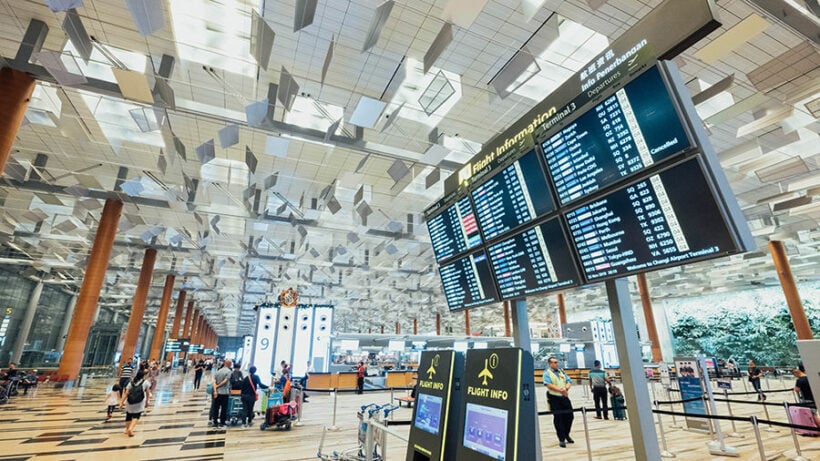 Thailand is proposing a "travel bubble" pilot scheme featuring a proposed five areas of the country to be tested before international tourists are officially allowed to enter.
The move is reportedly to focus on safely reopening by using the areas of Chiang Mai, Koh Samui, Krabi, Phuket, and Pattaya, as experimental locations, which would allow tourists to enter at a maximum of 1,000 per day, without having to fulfill a 14. day quarantine period.
A travel pact or "bubble" with 3 distinct stages, is expected to be agreed to with countries that have had similar success to Thailand in suppressing the Covid-19 virus and that have gone at least 30 days without recording any new cases. Initially, it's understood the arrangement will include China, Japan, and Taiwan.
The Tourism Authority of Thailand says that in phase 1 of the agreement, which could begin in August, only those touring in groups would be admitted, due to it being easier to manage group activities and travel. If no new infections arise within one month of phase 1 getting underway, Thailand can move to phase 2. The second phase would see more regions of the country opened up to international tourists and a higher number of foreign visitors admitted. Similarly, Phase 3 would roll out upon the success of Phase 2, seeing all of the Kingdom open once again to both international tour groups and individual travelers.
The proposal, which has yet to be approved by the Public Health Ministry, comes as the government has approved a stimulus package for domestic tourism to help the country's decimated hospitality sector. Currently, only those who fall under six groups of travelers are allowed to enter Thailand, but they must apply and receive proper approval before entering.
SOURCE: Chiang Rai Times
Keep in contact with The Thaiger by following our
Facebook page
.