General Motors pulling out of Thailand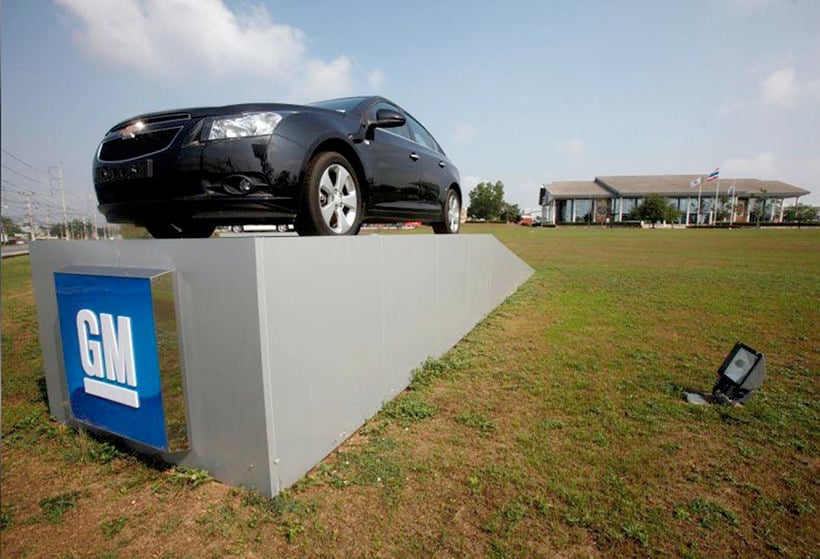 General Motors announced yesterday that it's pulling out of "markets that don't produce adequate returns on investments," namely Thailand, New Zealand and Australia. The carmaker said in a statement that it will wind down sales, engineering and design operations for its historic Holden brand in Australia and New Zealand in 2021. It also plans to sell its Rayong factory in Thailand to China's Great Wall Motors and withdraw the Chevrolet brand from Thailand by the end of 2020.
US General Motors CEO Mary Barra says the company wants to focus on markets that provide strong returns. She says the company will support its employees and customers in the transition. The company will scale back operations in all three countries to selling niche specialty vehicles, and also make the same move in Japan, Russia and Europe, where "we don't have significant scale."
"We are pursuing a niche presence by selling profitable high-end imported vehicles supported by a lean GM structure."
GM says it will honor all warranties in the markets, and continue to provide service and parts. Local operations will handle any recalls and safety-related issues, the statement said.
In August of last year General Motors Thailand announced was its cutting 327 jobs at its Rayong plants, part of a plan to reduce operating costs and slim down the manufacturing facility. There were widespread reports on social media at the time that GM Thailand laid off both regular and contract workforce. Of the total cuts, 141 jobs were regular employees.
Meanwhile, China's Great Wall Motor announced today it has signed a binding agreement to purchase a car plant from General Motors in Thailand. Great Wall said in a statement it expects to complete transaction of Rayong car plant, currently operated by GM, by the end of 2020. GM also says it is rearranging global operations.
SOURCE: Chiang Rai Times | Reuters
Keep in contact with The Thaiger by following our
Facebook page
.
Government doubles cash stimulus period for informal workers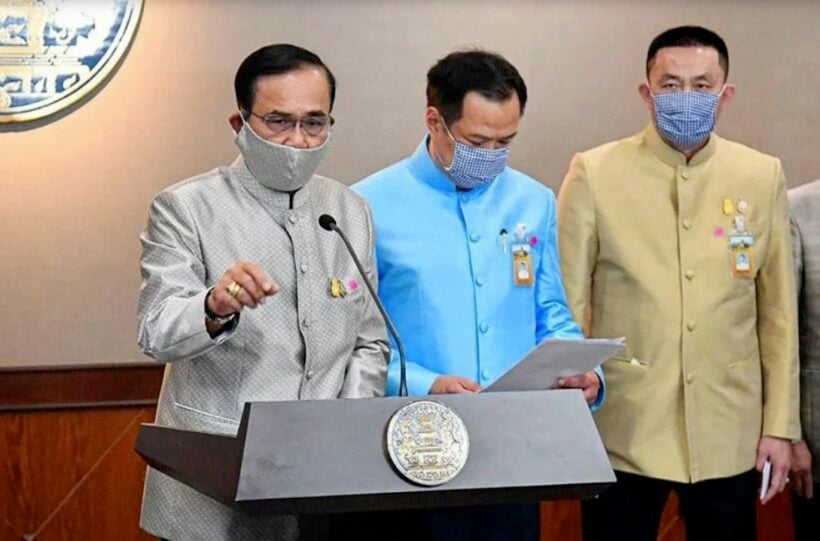 The Thai government is doubling the period of monthly cash handouts for "informal workers," from 3 months to 6. Finance Minister Uttama Savanayana made the announcement after yesterday's weekly Cabinet meeting.
The government initially only planned to provide cash to 3 million people for 3 months. The new stimulus marks a huge investment by the Thai government to keep the economy chugging along whilst the impacts of shutdowns keep people indoors.
The government intends to provide 5,000 baht in cash per month to 9 million Thai people, starting today until September. The stimulus aims to offset the effects of business closures and high unemployment due to the national state of emergency declared to fight the spread of the Covid-19 coronavirus.
More than 24 million people have so far registered for the handout via the government's website and the Finance Ministry is in the process of screening who could be eligible. The relief measure covers people who do freelance jobs, are self-employed or are workers in the "informal sector," such as motorbike taxi drivers (win drivers).
SOURCE: The Nation
Keep in contact with The Thaiger by following our
Facebook page
.
1.9 trillion baht stimulus aims to relieve Covid-19 impacts on Thai business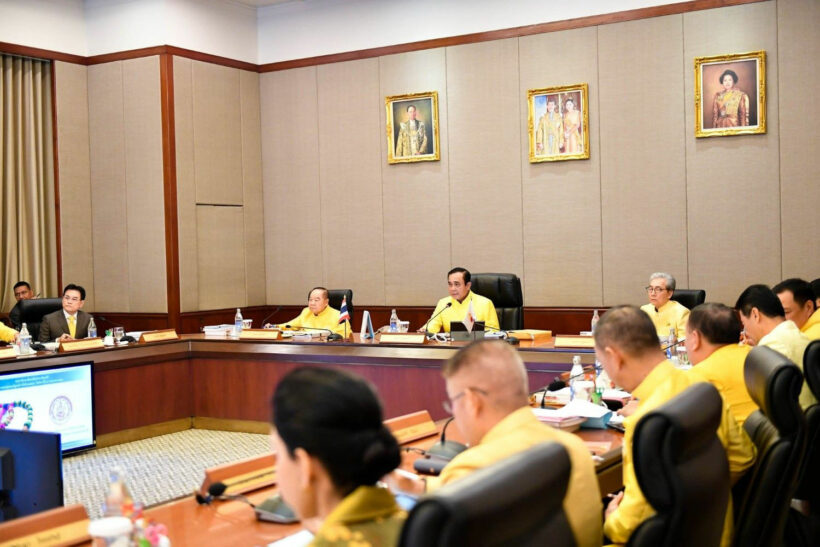 Today, on the weekly meeting with the Thai Cabinet, it was concluded and approved that the third phase of the economic stimulus will commence as of today. The stimulus is valued at 1.9 trillion baht and is aimed to relieve some of the impacts of the Covid-19 outbreak.
PM Prayut Chan-o-cha revealed that the third phase of economic stimulus measures consists of three emergency decrees…
The first decree will transfer 80 billion baht to 100 billion baht to the central budget to use as stimulus funds.
The second will permit the Bank of Thailand to use up 900 billion baht for moves to boost the economy.
The third decree allows the Finance Ministry to borrow up to 1 trillion baht, of which 600 billion baht will be used for cash handouts and public health and 400 billion baht will be spent on economic recovery measures (in addition, there will be another 80 billion baht to 100 billion baht available after rearranging the budgets of government authorities).
Meanwhile, the Bank of Thailand will allocate 500 billion baht in soft loans at 2% interest rates to aid the economy, especially to small and medium enterprises, with credit lines of up to 500 million baht. In addition, the BOT will instruct commercial banks and government financial institutions to allow SMEs with loans not exceeding 100 million baht to postpone principal debt and interest payment for 6 months.
Government spokesperson Narumon Pinyosinwat says "the Cabinet has also approved the Finance Ministry's draft regulations to disregard import duty for materials that can be used to cure, diagnose or prevent the Covid-19 virus."
The waiver has been in effect since March 26 and will be valid until September 30.
SOURCE: The Nation / The Nation
Keep in contact with The Thaiger by following our
Facebook page
.
Thai banks report they can handle the impacts of the virus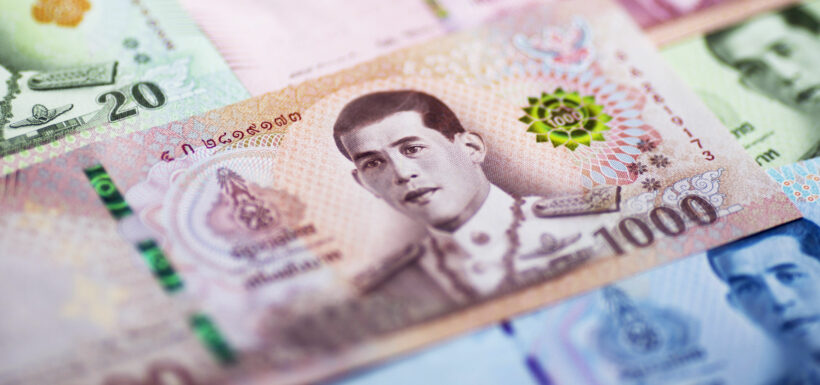 As the Covid-19 coronavirus continues to spread in Thailand, authorities have temporarily shut off shopping malls, entertainment and sporting venues while allowing food stalls and restaurants to open, but only for take-out and delivery services. The measures have led to social disruption, unemployment, leave without pay and salary cuts.
However, a senior official at the Bank of Thailand reports, "Thailand's banking sector is strong enough to defend against a potential upsurge in bad debt as well as debt restructuring cases stemming from the ongoing Coronavirus outbreak and official measures to contain the spread."
Senior director for the economic and policy department Don Nakornthab says that banks have a sufficient capital buffer in the event of higher past-due payments and debt restructuring. Unlike the 1997 Tom Yum Kung (Asian financial crisis in Thailand) crisis, the banking system's financial position is much more solid now."
"At the end of 2019, the banking system's capital funds totalled to 2.85 trillion baht, with a capital adequacy ratio of 19.6% and loan-loss provision of 701.2 billion baht, according to central bank data."
"The non-performing loan coverage ratio was stable at 149.9% at the end of last year, and the liquidity coverage ratio remained high at 187.5%."
"The banking system delivered a 30.8% rise in net profit to 270.9 billion baht in 2019."
Siam Commercial Bank 's co-president Apiphan Charoenanusorn says that more than 100,000 clients with over 150 billion baht worth of total loans have requested financial aid to ease their burden after the bank launched the scheme in February.
Last week The central bank has set guidelines for the minimum assistance that financial institutions must offer to debtors to ease their financial burden amid the pandemic, which is effective from April 1st. All lenders, comprising commercial banks, specialised financial institutions, and non-bank and leasing companies, are required to comply with the guidelines covering 6 types of loan product…
Credit cards
Personal and car title loans
Auto and motorcycle loans
Machinery leasing
mortgages
SME – Nanofinance and Microfinance loans
Krungthai Bank data shows that the bank has already provided financial aid to 1,500 customers with combined loans of 30 billion baht, while another 70,000 clients with total loans of 250 billion baht are in the process.
The strongest demand for debt restructuring is seen in the bank's mortgage and personal loans.
At the state-owned Government Savings Bank, President and chief executive, Chatchai Payuhanaveechai says that the GSB has offered a three-month grace period on principal and interest for all debtors who still service debt and miss payment for less than three months as of the end of March.
"The scheme, will run until June 30 and is automatically applied to qualified debtors without any registration requirement, adding that those who do not want to participate in the scheme can honor their debt as usual."
SOURCE: Bangkok Post
Keep in contact with The Thaiger by following our
Facebook page
.