New coronavirus case brings Thailand total to 35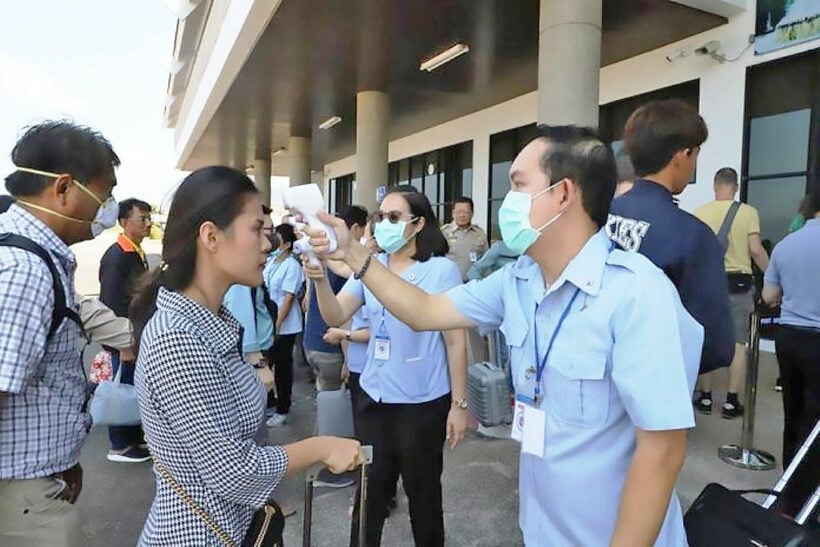 Thailand has a new case of the COVID-19 coronavirus, bringing the total in the country to 35 since January, the Ministry of Public Health's permanent secretary announced at a press conference today. The new case is a 60 year old Chinese woman whose relatives earlier contracted the virus.
Of Thailand's 35 confirmed cases since January, 15 have recovered and return home. Over 1,700 people in China have died from the virus but Thailand has had no fatalities so far.
If you believe you may have been exposed to the COVID-19 coronavirus, the Tourism Authority of Thailand (TAT) would like to inform locals and tourists alike that an online self-screening for has been launched.
The questionnaire is available in Thai, Chinese and English, and can be accessed online at http://sescimande.net/Self-Screening.
On completion of the questionnaire, the user is classified as either "no risk," "medium risk" or "high risk." A recommended course of action is provided for each category.
TAT urges users to provide the most accurate and truthful medical statement to assist Thai health authorities to treat and prevent the spreading of the disease effectively. Do not provide fake or incorrect information, as it may cause widespread panic. Individuals spreading fake information can be found guilty under Thailand's Computer Crime Act of 2017. Also, people should check any news before sharing and not believe information that appears in unreliable sources.
To protect themselves from the disease, the general public as well as local and international tourists are advised to comply with the Ministry of Public Health's recommendation by eating cooked food, using a serving spoon, washing hands, wearing a mask when visiting crowded places, and not touching their eyes, nose and mouth.
Useful contacts:
Department of Disease Control Call Centre 1422
TAT Contact Centre 1672
Tourist Police 1155
SOURCE: Bangkok Post |Tourism Authority of Thailand
Keep in contact with The Thaiger by following our
Facebook page
.
Pattaya commences lockdown from April 9 onwards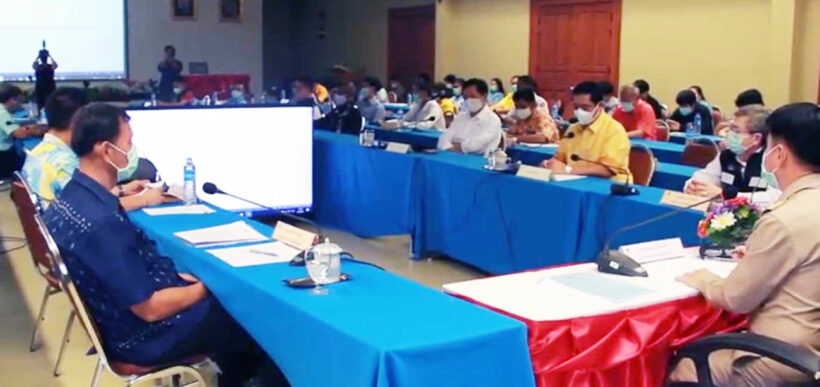 Today, Chon Buri's governor Pakkhathorn Thianchai has approved the Pattaya City's proposal to lock down the town at 2pm from tomorrow (April 9) for 21 days. It is not a new curfew, but a limitation on people travelling in and out of the region.
Pattaya City will commence a 24 hour lock down where those who are not residents of Pattaya or not working there will not be allowed access to the province until the situation improves. Multiple checkpoints will be set up during the lockdown to prevent people outside the province coming into Chin Buri. Those who are not exempted in the lockdown announcement, but find it necessary to travel, must seek permission from the district offices first.
The District Chief Amnart Charoensri says that many of the confirmed cases in Pattaya are foreigners who were visiting Pattaya or who were living here.
"Most of our cases are imported. We have to control the spread of the Coronavirus. This is a difficult measure but we must stop people, especially foreign tourists, coming into the city at this time."
"The committee has approved to close Pattaya by setting entrance and exit checkpoints."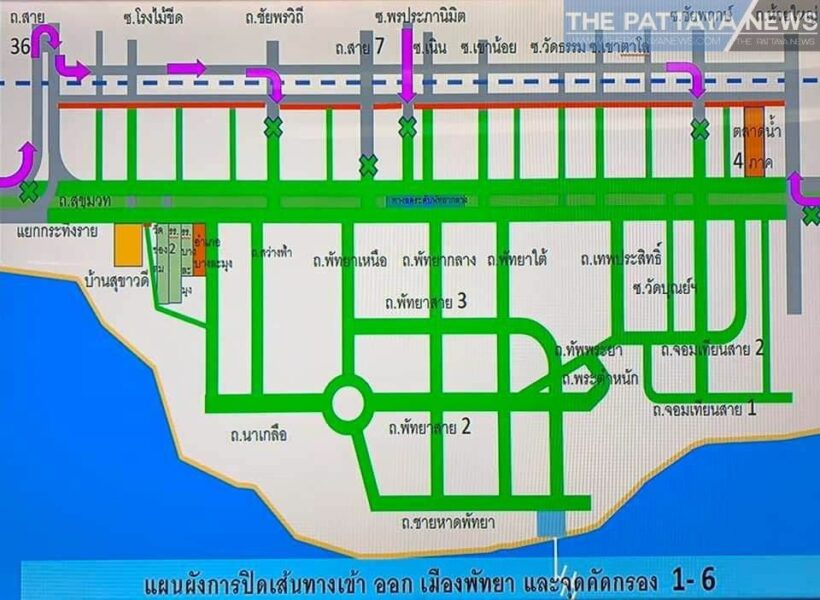 Under the plan, 5 checkpoints will be set up on roads leading into Pattaya to strictly screen vehicles and people.
Entry to the city will be closed at the Krating Rai flyover. Motorists are required to make a U-turn in this area to the railway line road. People entering the town will be screened at checkpoints on the city's 5 main access routes…
Soi Chaiyapornvithee.
Motorway Route 2 in front of the highway police office.
Soi Pornprapanimit.
Soi Chayaporn.
Sukhumvit Road in front of Na Jomtien temple.
Foreigners will need to have their original passport at all checkpoints and Thais will need their ID card. Temperature checks will take place at every checkpoint, if anyone tests high they will be required to go to a hospital immediately.
People are also required to wear face masks when in public.
SOURCE: Bangkok Post | Pattayanews
Keep in contact with The Thaiger by following our
Facebook page
.
111 new Thai coronavirus cases. 3 more deaths, all foreigners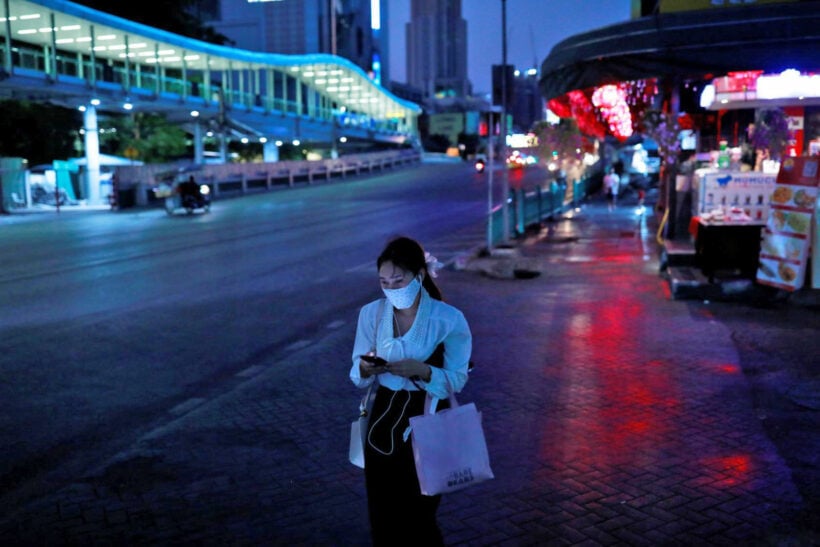 Thailand's National Covid-19 Coronavirus Disease Management Centre has announced 111 new confirmed cases of the Covid-19 coronavirus today. Total cases now stand at 2,369 nationwide. 3 foreign men died, pushing the total death toll up to 30. 42 of today's new cases were all returnees from a religious festival in Indonesia.
The new fatalities include a 48 year old Russian man in Pattaya, a 69 year old Indian man, and a 69 year old American man. Spokesperson Taweesin Visanuyothin says that we have to connect the virus to travellers from overseas.
"I was just happy yesterday… Now we see that the numbers went back up to 3 digits."
Taweesin was referring to yesterday's findings, which recorded a dip to only 38 new infections, the lowest in weeks. Of the 111 cases announced today, 69 got the virus from contact with the infected, while 42 were those returning from a religious festival in Indonesia.
Phuket is the province with the highest percentage of active Covid-19 cases, nearly 40 people per 100,000 population, while Bangkok has a rate of 21.6 people per 100,000. Satun province has been added to the list of provinces with Covide-19, mainly due to Thais returning from Indonesia.
A total of 889 people have recovered from the virus in Thailand.
"The solution will be the same: social distancing and wearing masks."
SOURCE: Khaosod English
Keep in contact with The Thaiger by following our
Facebook page
.
Over half returning from Indonesia tested positive with Covid-19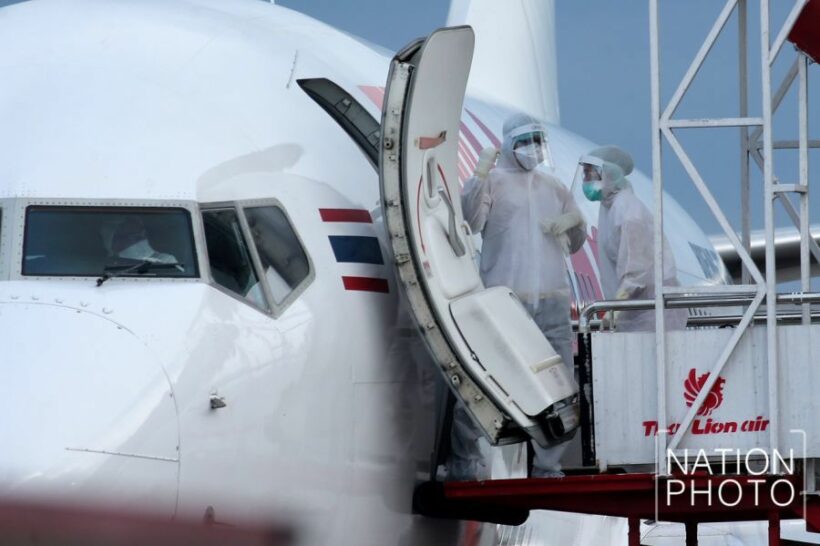 42 of the 76 Thais who returned from Indonesia on Monday have now ended up as Covid-19 patients.
Members of the Thai Islamic community travelling to Indonesia to preform "Dawah " an Islamic missionary tradition, amidst a rise of Covid-19 cases in Indonesia, have returned with over half testing positive.
After health care workers examined the returnees, 22 have been sent to quarantine at Southern Lak Muang Stadium in the southern Songkhla province, including 11 who are under observation, 10 who are confirmed positive for Covid-19, and one who tested negative.
7 were sent to Seangtham Vittaya School in Narathiwat province in the Deep South where 5 are under observation and 2 others have tested positive.
In the southern province of Pattani, 13 returnees have been quarantined in government facilities. 8 are under observation and 7 tested positive to the virus. 
The other 26 returnees have been quarantined at Songkhla Rajabhat University Satun campus where 16 tested positive. 
As a result of the high numbers, 35 LionAir staff have been quarantined in a hotel in Songkhla's Hat Yai district as well but so far none of the staff has
symptoms.
SOURCE: The Nation
Keep in contact with The Thaiger by following our
Facebook page
.