UPDATE: The latest FACTS we have about American and Thai wife in Sa Kaew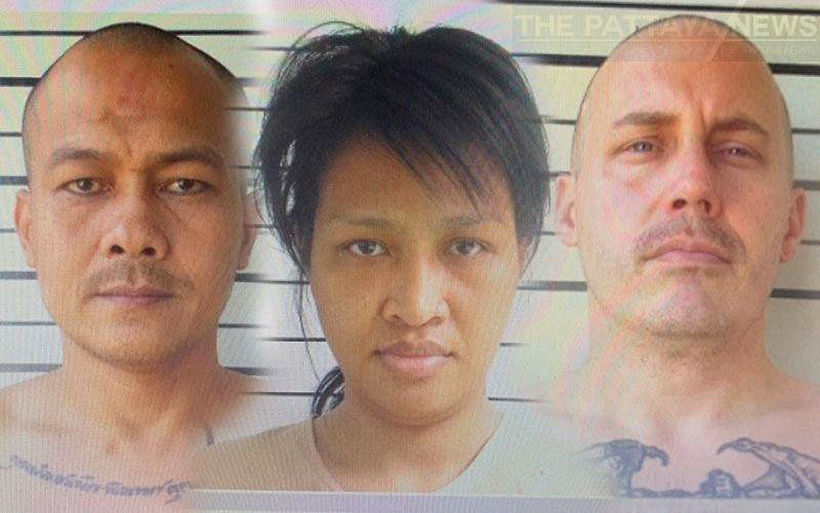 COMPILATION: The Pattaya News
As one commenter rightfully said today, "more twists than the road to Pai".
Information, and plenty of rumours, have been fast and furious in recent days in regards to the story of the American and two Thais who escaped from the Pattaya Court holding cells on Monday after stabbing a man and threatening staff with a gun. Some rumours have been published as 'fact' and later proven to be unconfirmed. We apologise for any inadvertent publishing of unconfirmed reports.
The Thaiger has scoured all main news sources in the past hour and been able to come up with the following 'facts', as best we can ascertain them from reliable sources.
The National Police TV network has posted photos of the arrest scene and report that the American, Bart Allen Helmus, shot his Thai partner and then pointed the gun to his head and shot himself.
Both were rushed to hospital. The condition of both can not be verified at this time. It is understood that both are currently under tight security at the Sa Kaew Somdej Prayuparaj hospital.
Mr. Helmus has been reported by Matichon Online to be in a coma and has not regained consciousness since the shooting incident. Matichon also report that his wife has been able to talk to doctors.
The gun used was a Kimber Warrior 25 Automatic Closed Pistol.
The other Thai fugitive, "Noi" Nilthes, is currently in police custody.
Police have issued 11 other arrest warrants in regards to this case. They are all charged with aiding and abetting the three escapees.
The last news about the guard, who was stabbed on Monday at the Pattaya Court holding cells, was that is recovering. No verifiable news has been published about his condition since that update a day ago.
These are the only facts we can verify through proper sources at this moment. We will continue to pursue more facts in this case.
In other news, a 20 year old, Warakorn 'Mod' Ditmalee, who is one of the suspects that assisted the three escapees, has reportedly been arrested by Pattaya Police for allegedly purchasing the knife and gun used in the escape at Pattaya Court. He is also alleged to have met the three fugitives at a meeting point south of Pattaya, and freed them from their chains. This was reported by The Pattaya Mail.
Keep in contact with The Thaiger by following our
Facebook page
.
Woman sues daughter and bank for stealing over 250 million baht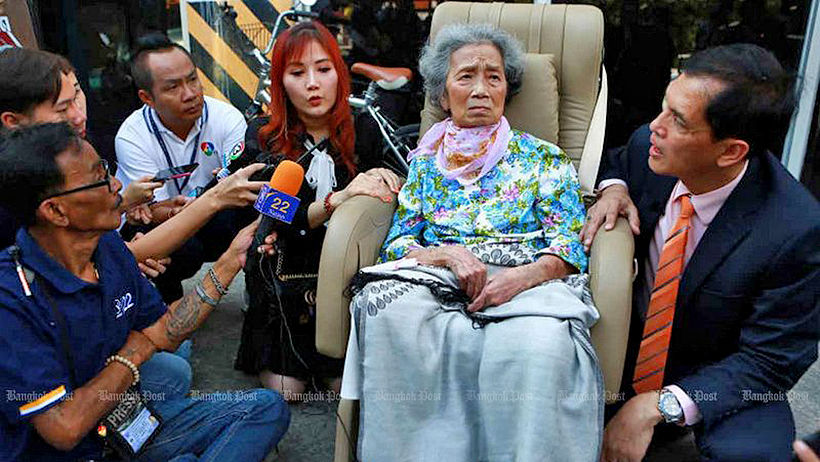 PHOTO: Somchai Poomlard /Bangkok Post
A 76 year old woman is suing her own daughter, as well as the Kasikorn Bank and four of its bank employees, claiming they were complicit in stealing over 250 million baht from her account.
The Nation reports that Huay Sriwirat filed the lawsuit at the civil court in the Phra Khanong district of Bangkok, alleging her daughter and the bank employees used fake documents to access the funds in her account.
Huay alleges that the embezzlement began in 2014, while she was in hospital undergoing treatment for heart disease. She accuses her daughter and four of the bank's employees of changing the rules applicable to her account so that a fingerprint could be used to withdraw money instead of a signature, saying they used a fake power of attorney document to confirm the withdrawal.
According to the Nation report, the public prosecutor is bringing a criminal case for embezzlement and document forgery against the daughter and the four bank workers.
Meanwhile, Kasikorn Bank has issued a statement claiming its employees were merely acting in accordance with the wishes of Huay's close family member and that it will cooperate fully with the court's orders.
SOURCE: The Nation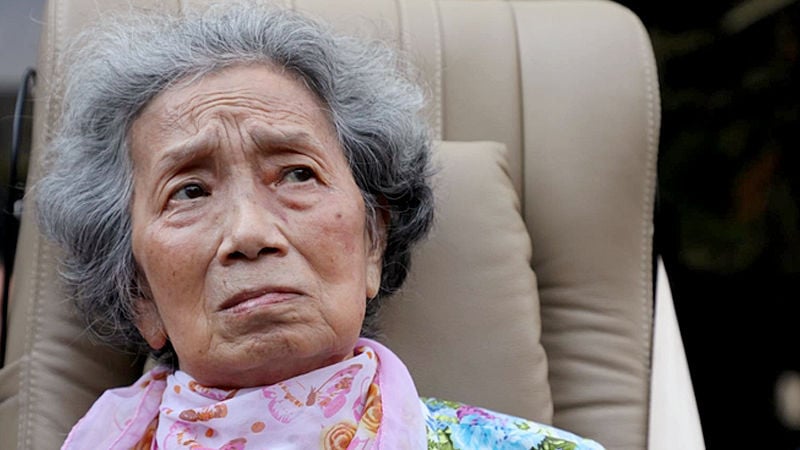 PHOTO: The Nation
Keep in contact with The Thaiger by following our
Facebook page
.
13 year old Chiang Rai girl saved from forced marriage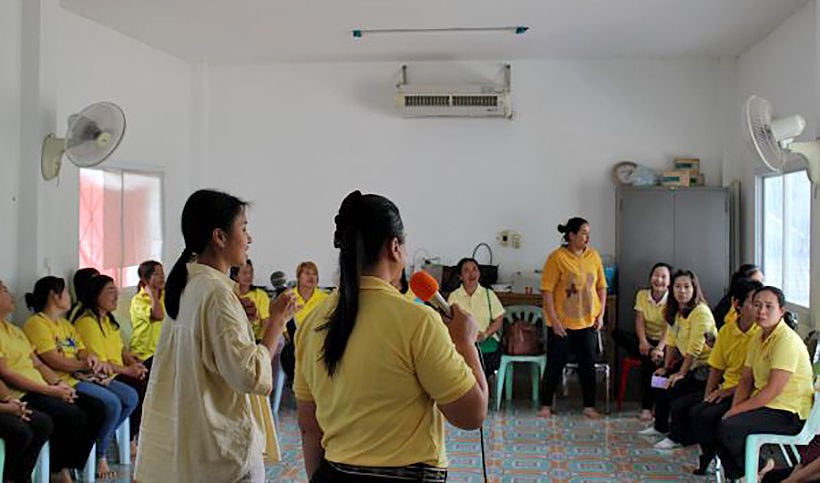 PHOTO: Workshop in progress at the Chiang Rai-based Center for Girls – center4girls.org
A non government organisation in Chiang Rai reports that it has helped a 13 year old girl escape a forced marriage to a 50 year old man.
The Centre for Girls posted on their Facebook page that the organisation received a note from the girl, "Nu Na," pleading for help. She said her parents were forcing her to marry a 50 year old man as soon as she finished high school.
"I don't want to get married yet. I want to keep going to school."
"My mom is forcing me to get married, but I don't want to. I want a scholarship so I can keep going to school. I want to go to school outside. Help me. I want to study."
Nu Na's friend had taken part in a Centre for Girls workshop on children's rights and learned that child marriage is a violation of children's rights. This friend told her to seek help and delivered the letter.
Nunnaree Luangmoi, founder and director of CFG, said Nu Na's family had financial problems and owed the man money. She said that the man may have given the parents an ultimatum: repay or give him their daughter instead. According to Nunnaree CFG doesn't have the authority to separate children from their parents, and the government can't help because no crime had been committed at that stage.
Since they weren't able to remove Nu Na from her family, a team from the Centre went to see the man. He said had bought the girl a mobile phone, and her mother had urged him to take her out. The team took a copy of the Criminal Code and explained the legal penalties the man would face if he married the child.
The alleged groom denied everything, saying that he didn't think of Nu Na in that way. He said he only likes her and bought her a mobile phone because she was a good student.
According to a CFG spokesman, one of Nu Na's older sisters has already been married off. She said the parents were violent toward their children and claim that because Nu Na is their child, they can do anything with her.
They have been talking to the parents for several months.
When CFG was organising a children's camp, Nu Na asked to go with them. She told the workers that she wasn't staying at her home anymore. Ultimately the organisation were able to convince the parents to let Nu Na leave home and go to school.
Nu Na has been referred to a shelter, where she now lives and has transportation to a nearby school everyday.
SOURCE: prachathai.com | Chiang Rai Times
Keep in contact with The Thaiger by following our
Facebook page
.
DSI is demanding Court revoke Chaiwat's bail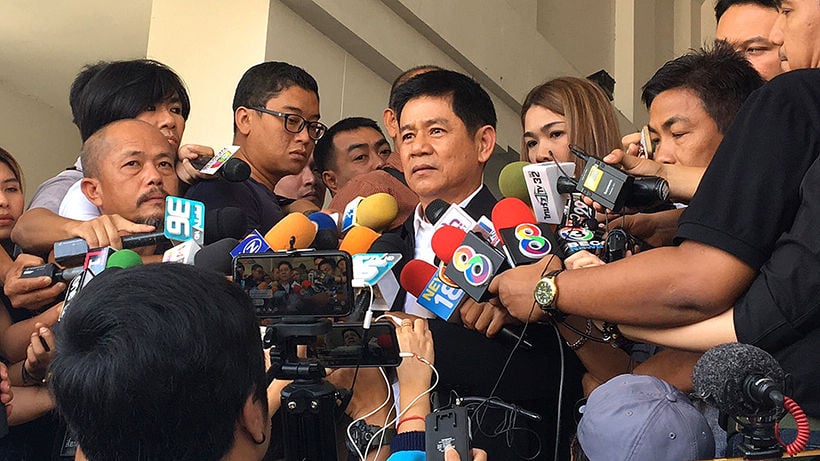 PHOTO: Khaosod English
The Department of Special Investigation will ask the court to revoke bail for former national park chief Chaiwat Limlikhit-akson along with three other suspects, or set a new bail.
Chaiwat, director of the Conservation Office in northeastern Ubon Ratchathani province, along with three others, has been charged with multiple counts in the disappearance and murder of Karen activist Poralajee "Billy" Rakchongcharoen about five years ago.
A DSI source told local media that since Chaiwat's release on bail, he has given interviews to the press, TV and even social media, making false statements about the case and "causing problems" for the DSI. Some witnesses are now reluctant to cooperate, according to Thai PBS World.
The source says that the DSI will ask the court to revoke bail for all four suspects, or at least forbid them from speaking to news or social media. The DSI will also ask the court to prevent the four from entering Kaeng Krachan national park, where several prosecution witnesses still live.
The DSI objected to their release on bail, but the court overruled and granted bail at 800,000 baht each.
'Billy' was arrested on April 17, 2014 for allegedly stealing wild honey in the park. Chaiwat claims Billy was released on the same day, but he has not been seen since. DNA tests have shown remains discovered recently in a submerged oil barrel in the the park's lake to be his.
SOURCE: Thai PBS World
Keep in contact with The Thaiger by following our
Facebook page
.