How to plan the perfect trip to Thailand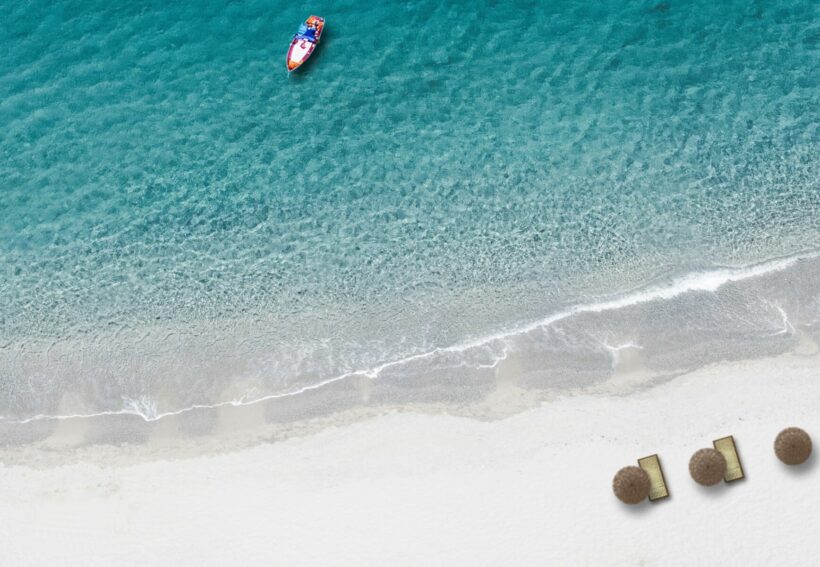 It's easy to see why Thailand has become one of the most popular holiday destinations. The country is full of jaw-dropping landscapes, picturesque beaches, lush jungles, interesting culture, delicious food, and lively nightlife. However, with so many places to explore and activities to do, planning a trip to Thailand can be really daunting, especially if it's your first time. So, to help you out, here's a guide to planning the perfect trip to Thailand.
Find out the best time to visit Thailand
Thailand can be visited all year round, which is good news for those who don't have the luxury to choose their travel time. However, if you can choose when you're going to visit the country, the months between November and early April are typically the best. The weather varies depending on the region, but these months are generally the driest and coldest months in the country. During these months, the sun shines almost every day, so you can enjoy many outdoor activities. Keep in mind, however, that these months are also when the country sees the most tourists. Therefore, prices on things, such as accommodation and excursions, can be a lot higher.
The months between April and September are generally great for those who want to avoid inflated prices and save real money. Even during the low or rainy season, you'll still be able to enjoy many days of sunshine. The rain usually falls only for a few hours in the afternoon. August to October are usually the wettest months in the country, while late April to June is generally the hottest months.
Plan an independent trip or take a tour
Both independent trips and organised tours have their own pros and cons, so it's up to you to decide which one is better.
An organised tour may seem easier, but it can be pretty expensive and limiting. Travelling to Thailand independently by yourself or a travel buddy can actually save more money and give you more flexibility. By travelling independently, you can choose your own destinations, thus allowing you to explore the real Thailand. Besides, booking day trips and activities in the country is very easy. In terms of language, most people in the tourist areas will speak good enough English, so there shouldn't be any significant problems.
Although travelling independently gives you more flexibility, it doesn't necessarily mean that organised tours are bad. Organised tours are generally suitable for those who are nervous about travelling independently, especially for first-timers. You don't have to spend much time planning an itinerary and looking for accommodation or transport because the tour operator will take care of everything for you. You might also join an organised tour if you're looking for something that focuses on a theme, such as foodie adventures or scuba diving adventures.
Choose where to go in Thailand
There's plenty to see and do in Thailand. The country is full of historical sights, rich culture, and natural beauty. From the beaches in the south to the mountains in the north, it can be difficult to decide which ones you should add to your itinerary, especially if you only have a short time in the country. Here are some of the most visit destinations in Thailand you should add to your list:
Bangkok
Most travellers arrive and stay in Bangkok. The capital of Thailand was one of the most visited cities in the world, and it's easy to see why. The vibrant city is filled with glittering temples and beautiful landmarks, such as the famous Wat Pho and the Grand Palace. You can also go shopping or market hopping here. Bangkok has some of the best night and weekend markets. It also has the widest selection of Thai food in all of Thailand. In addition, the capital is famous for its nightlife. From sky bars, red-light districts to Gay nightclubs, Bangkok has it all.
Ayutthaya
Thailand's former capital, Ayutthaya, is only a two-hour train ride away from Bangkok. This is the place to visit if you want to learn more about the country's culture or see ancient temple ruins from up close. The best thing is, it's usually not too crowded. You might even find yourself to be the only person in a centuries-old temple.
Chiang Mai
If you want to immerse yourself in nature, love history, or simply spend your time in a more laid back atmosphere than Bangkok, you should definitely add Chiang Mai to your list. Chiang Mai is known for its fantastic trekking tours, which you can find just outside of the city centre. You can also try ziplining through the lush jungle, go white water rafting, visit an ethical elephant sanctuary, or explore the Lanna temples. Moreover, Chiang Mai is also home to some of the best spas in the world, outdoor markets, and, of course, great Thai food.
Phuket
Phuket is one of the most visited islands in the Andaman Sea, and for good reasons. The island has everything from energetic nightlife to jaw-dropping dive sites. There are so many things you can visit here. However, some of the most popular is the Wat Chalong temple, the Big Buddha, and the many beautiful beaches around the island.
The Thai Islands
A trip to Thailand wouldn't be complete without visiting at least one or two of the beautiful islands. You can easily take day trips from Phuket to its surrounding islands in the Andaman Sea, such as Koh Phi Phi islands, James Bond Islands, and the Similan Islands. There are also numerous beautiful islands in the Gulf of Thailand, such as Koh Samui, Koh Pha Ngan, and Koh Tao.
Research the best excursions to partake in
The easiest way to explore Thailand, especially if it's your first time, is to fill your day with excursions. There are numerous excursions to partake in across the country. In the south, you can spend the day island hopping, diving, and snorkelling. In the north, you can check out trekking, ziplining, white water rafting, or visit a number of animal sanctuaries. These excursions usually have full and half-day options, so you always have the options to manage your own time.
Try Thai Food
If you are in large cities, you'll also have access to a lot of Western meals. While they might be tempting, don't limit yourself to only eat food you're familiar with. Thai food is one of the most famous cuisines in the world. The country is the holy grail of delicious food, so make sure you try as many dishes as you can. Research the best restaurants serving classic Thai food, and don't forget to try the street food as well.
If you love Thai cuisine and learn more about it, there are many Thai cooking classes you can take all over the country.
Be Flexible
Always be flexible with your time and relax even when your plan gets derailed. You also need to keep in mind that many of the local people run on "Thai time", so don't rush them. The key to having the perfect itinerary and a wonderful time in Thailand is to go with the flow as much as possible.
Know what to pack for Thailand
Remember that Thailand has a warm climate, and the people in the country dress more conservatively. Bring clothes that are comfortable and airy, with quick-dry and breathable fabric. It's also best that you bring modest clothing that doesn't show too much skin. While you can wear your bikini to the beach, you shouldn't do it when shopping at the mall or markets.
If you're planning to visit temples, opt for clothes that cover your shoulders and knees. It's also good to wear shoes or sandals that are easy to slip on and take off since some places may require you to take off your shoes. Don't forget to pack sunglasses, a sunhat, and reef-safe sunscreen. For a trekking trip to Northern Thailand, make sure to bring waterproof hiking shoes and a waterproof jacket.
Don't forget to leave room in your luggage as you may want to take home some unique finds. Thailand offers many cheap shopping opportunities, from expansive malls to local merchants in outdoor markets.
Have fun planning your trip to Thailand! We hope you fall in love with the country as much as we and so many others did.
If you need more ideas on what to do in Thailand, check out our article on the top 10 family-friendly things to do in Thailand! Be sure to read our article on Thai etiquette and rules to prevent you from accidentally offending someone and enhance your experience in the Land of Smiles!

Join the conversation and have your say on Thailand news published on The Thaiger.
Thaiger Talk is our new Thaiger Community where you can join the discussion on everything happening in Thailand right now.
Please note that articles are not posted to the forum instantly and can take up to 20 min before being visible. Click for more information and the Thaiger Talk Guidelines.