Several migrant workers flee Samut Sakhon detention, 3 re-captured in Chon Buri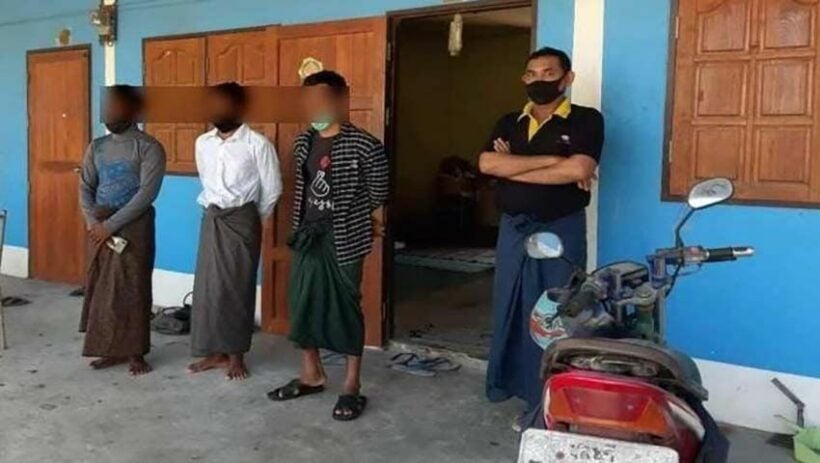 A group of Burmese workers managed to flee a detention area in the Covid-19 hotspot of Samut Sakhon yesterday, with 3 later re-captured in the eastern province of Chon Buri. The Pattaya News reports that photos showing a broken wall went viral on social media, with claims that several migrant workers had smashed the wall and torn down wire fences to escape from enforced quarantine.
The claims have sparked panic among Thai netizens and residents in the area, who are calling on the government to enforce stricter measures on such groups. However, the governor of Samut Sakhon says the photos are old and merely show an unfinished wall that has long been used as a cut-through to the fish market. Weerasak Wijitsaengsri insists migrant workers did not break the wall but admits an unspecified number did flee the area where they were being detained. He says the exact number is not yet known, adding that Samut Sakhon authorities are reinforcing the area with extra razor wire and concrete.
The area has been in lockdown since a Covid-19 outbreak at the fish market, where the workforce is predominantly Burmese. The outbreak has now led to over 1,000 cases and spilled into neighbouring provinces and beyond. Migrant workers have been detained in their accommodation quarters, which the authorities have turned into makeshift quarantine facilities in an effort to contain any further spread of the virus.
Police in Chon Buri have captured 3 of the escaped Burmese workers, whose reason for fleeing was reportedly to visit friends in the area. They have been detained and will undergo health screening. However, the authorities are calling for calm, saying the workers have had no contact with the wider public and had not tested positive for the virus before absconding.
SOURCE: The Pattaya News
Keep in contact with The Thaiger by following our Facebook page.
Never miss out on future posts by following The Thaiger.
Chon Buri province reports 0 cases of Covid today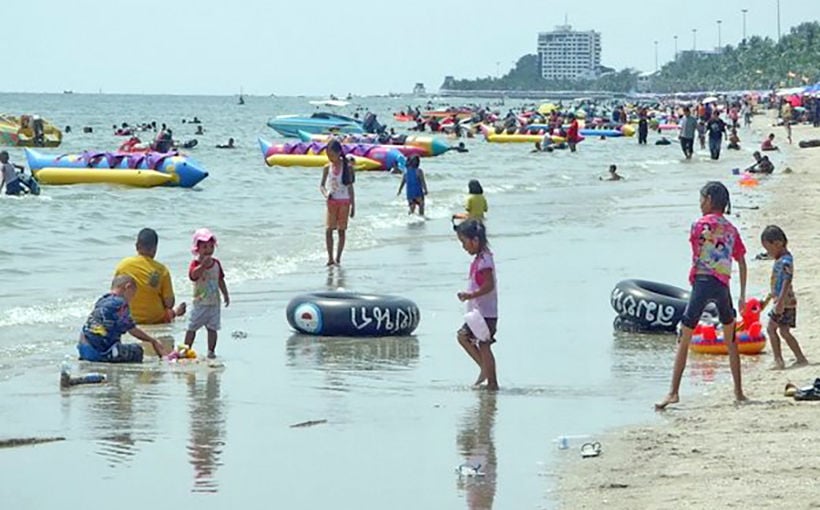 Chon Buri province is reporting 0 new cases of Covid-19, marking 3 out of 4 days with no new infections. Despite the good news, The Chonburi Department of Public Health is warning residents to "stay vigilant".
A migrant worker tested positive for the virus yesterday but all close contacts, 93 people, to the person have tested negative and went into quarantine. The Provincial Employment Office in Mueang Chon Buri also closed, out of precaution.
The Chon Buri Department of Public Health says they will test 35 more who live around the same camp as the migrant worker, but those people are not considered close contacts. Banglamung and Pattaya has not had any cases of Covid for the past 7 days. Officials have said many times that the closure measures and provincial travel restrictions, that have left thousands out of work, will be lifted as soon as it is safe to do so, but it looks like any reviews of the measures will take place at the end of this month.
Currently, Chon Buri province is categorised as a "highly controlled" area which essentially deems all travel to be stopped. Those who do wish to travel, to or from the area, must have written permission by a district official in order to enter or leave.
Such strict measures have left many formal workers desperate as hotels have asked many times for the government to issue a forced lockdown which would help these workers collect social security to aid their lost salaries. But those requests have so far been denied as the government says they are mulling other ways in which to help.
In the meantime, hotels have taken their restaurants to the streets by offering food stalls and delivery with most of the owners saying they are trying to support their remaining staff. Chinese businessmen handed out food packages last night in a goodwill gesture to help those in need.
SOURCE: The Pattaya News
Keep in contact with The Thaiger by following our Facebook page.
Never miss out on future posts by following The Thaiger.
Chon Buri records no new Covid-19 infections for first time in 3 weeks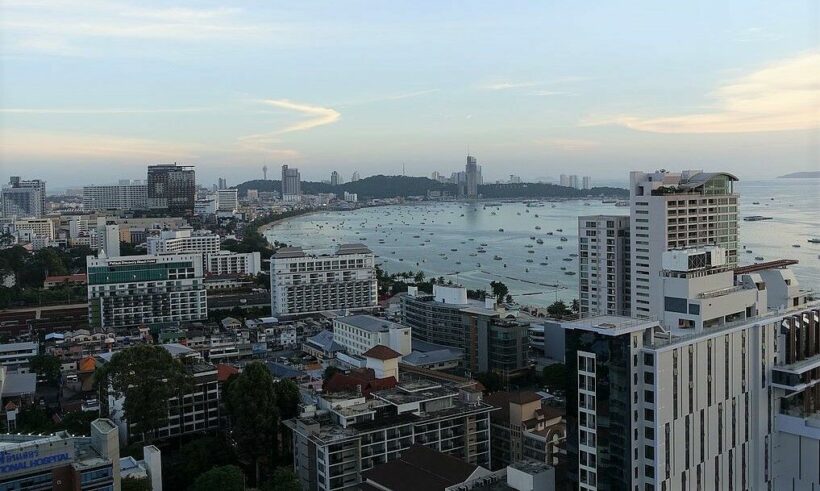 For the first time in 3 weeks, since it was hit by the resurgence of Covid-19 in late December, the eastern province of Chon Buri has recorded no new cases. It comes after weeks of restrictions and the closure of businesses, including nightlife and entertainment venues. The provincial Department of Public Health confirmed the positive development, which is being attributed to proactive and targeted mass testing of high-risk groups.
The Pattaya News reports that hundreds of Chon Buri residents are being tested every day, with testing expected to continue for the rest of the week. Wichai Thanasopon from the Chon Buri Department of Public Health has cautioned against people dropping their guard however, insisting everyone must continue to adhere to hygiene measures such as mask-wearing, hand washing, and social distancing.
Officials have also said it's too soon to say if shuttered businesses can re-open or if other restrictions can be lifted, adding that they will monitor the situation as mass-testing continues throughout the province. Among the high-risk groups being tested are migrant workers living in cramped and crowded conditions, as well as those who visited entertainment spots in Si Racha, those who attended illegal gambling events, and key workers such as supermarket employees and taxi drivers.
SOURCE: The Pattaya News
Keep in contact with The Thaiger by following our Facebook page.
Never miss out on future posts by following The Thaiger.
Pattaya hotels want official closure order to get unemployment benefits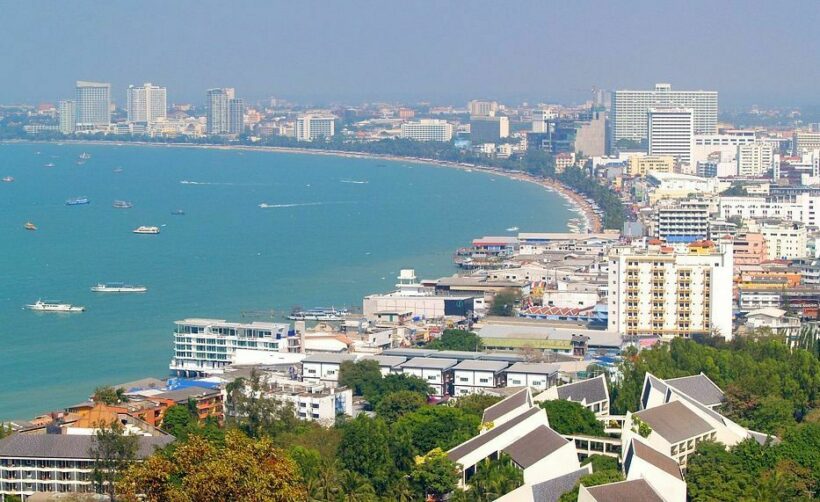 Pattaya hotels and tourism businesses want to close… just temporarily until the Covid-19 situation improves, but they say an official closure order needs to be issued by the Chon Buri governor so employees can claim unemployment benefits.
The hospitality and tourism industry in the 5 highest risk red zones (the coastal provinces Chonburi, Rayong, Chantaburi, Rayong, Samut Sakhon, and Trat) has been battered by strict restrictions.
Only essential travel is allowed in and out of the 5 provinces, taking a toll on hotels in the area with occupancy rates nearly at zero.
The governor in neighbouring Chantaburi recently ordered hotels in the province to temporarily close. Many representatives of Pattaya hotels suggest the Chon Buri governor issue a similar order which would allow employees to be eligible for unemployment benefits to help them during the Covid-19 crisis.
Pattaya City Mayor Sonthaya Khunpluem says he referred the proposal to the Provincial Communicable Disease Committee, which the Chon Buri governor chairs.
He adds that the proposal must be considered carefully because there are about 80,000 employees in the sector and the closure of all hotels will have widespread consequences.
SOURCE: Thai PBS World
Keep in contact with The Thaiger by following our Facebook page.
Never miss out on future posts by following The Thaiger.