No confirmed coronavirus cases in Phuket, six tourists under observation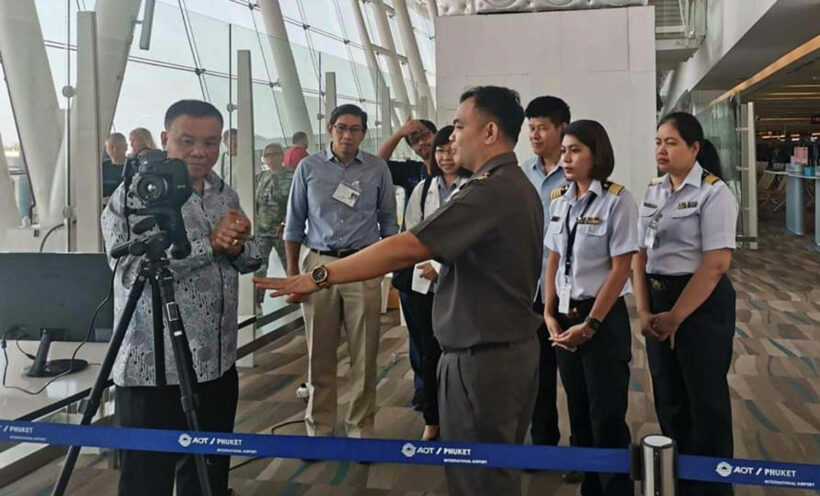 A this stage, no one in Phuket has been confirmed as infected with the coronavirus. Director of Vachira Hospital's Dr Chalermpong Sukontapol brought local media up to date in his media scrum at the hospital yesterday.
But he announced that 6 more tourists are currently under observation but are, as yet, unconfirmed to be carrying the novel coronavirus. One of latest 6 cases was held for precautionary observation when boarding a flight departing Phuket last Thursday.
"They are only suspected of being infected, and are under observation only."
29 people have been suspected of carrying the virus since the island's health officials started scanning airport arrivals for body temperatures when they walked off the plane on January 5. The screenings have included all flights out of mainland China, not including Hong Kong and Macau.
19 have been already discharged from hospitals…. the remaining 10 are in hospital care."
Eight patients are at Vachira Hospital, one at Patong Hospital and one at Thalang Hospital.
Officials have also confirmed that they are screening all passengers departing the island. On Thursday this week airport officials scanned 20,048 tourists flying out on 107 international flights, as well as 10,113 people taking 62 domestic flights.
One of the new six being held for observation was identified while boarding a flight departing Phuket on Thursday, Phuket Vice Governor Supoj Rotreuang Na Nongkhai confirmed at the meeting.
Phuket's Vice Governor has also confirmed that the Phuket Provincial Health Office is screening tourists coming ashore at Patong Beach from international cruises.
"So far no cruise liner tourist arrivals are suspected to be infected."
Meanwhile, the Krabi Provincial Public Health Office says they are monitoring more than 100 patients suspected of carrying the coronavirus. Five of them are currently awaiting additional blood tests, according to The Nation.
SOURCE: The Phuket News | The Nation
Keep in contact with The Thaiger by following our
Facebook page
.
Phuket migrant workers permitted to return home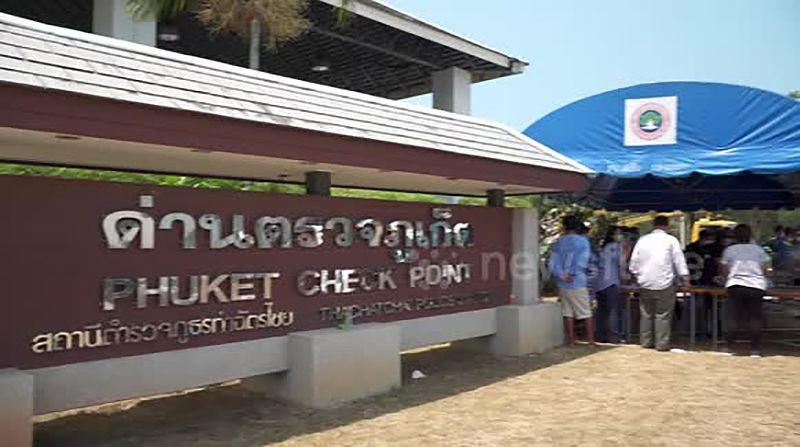 Some migrant workers were allowed to leave Phuket to return to their homes yesterday, as the provincial administration agreed to temporarily lift the travel ban so they could rejoin their families.
One worker who hails from the nearby province of Nakhon Si Thammarat, told Thai PBS that he has been out of work for 2 months, and his family could no longer earn a living in Phuket. His wife was also out of work because the hotel she was employed with was recently ordered closed , along with other hotels on the island, by the governor.
Now both out of work, the unemployed husband and wife asked Phuket administration if they may return to their home province where they would at least have free accommodation and food to eat, plus be back with their families.
Since the provincial administration restricted the movement of people in and out of the province to slow the spread of Covid-19, unemployed migrant workers have not been permitted to leave until now.
Before leaving Phuket yesterday, a senior official explained to the workers about the need to restrict travel, and after their departure, they will not be allowed to return until at least the end of this month. The workers insisted that they was willing to enter mandatory quarantine for 14 days at a designated facility.
Keep in contact with The Thaiger by following our
Facebook page
.
UPDATE: Visa amnesty signed by PM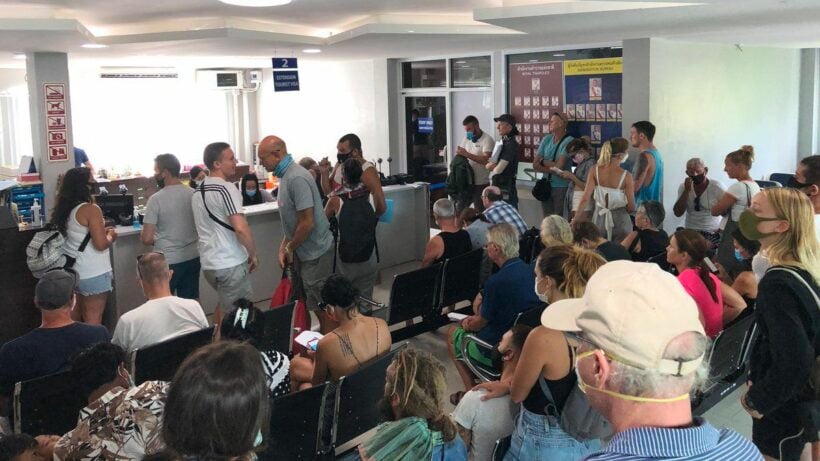 UPDATE: PM Prayut Chan-o-cha today signed an executive order granting visa amnesty to foreigners left stranded in Thailand by the Covid-19 coronavirus pandemic.
The order, released by the Ministry of Interior, grants "special permission for some classes of aliens to stay in the Kingdom."
It was signed by Prayuth and head of the Ministry of Interior, Anupong Paochinda.
ORIGINAL STORY:
With many flights cancelled, entire fleets grounded and hotels ordered closed, thousands of tourists and expats across Thailand are in a state of limbo… unable to leave, not allowed to stay. To make matters worse, social distancing requirements are creating chaos at crowded immigration offices nationwide, and onerous new requirements have been added for visa extensions. The situation has put foreigners and immigration officials at additional risk.
But the Immigration Bureau has announced that the Cabinet has approved a plan to offer automatic visa extensions for foreigners, though it will not come into effect until it has been signed by PM Prayut Chan-o-cha.
An immigration spokesman says a set of new rules, which also includes visa amnesty, has been approved by the Ministry of Interior Affairs and is due to be inked by the PM soon. The measure follows complaints of overcrowding and risk of virus infection at immigration offices across the country.
"It will be signed by the PM soon. Please wait for official announcements and don't fall for online rumours."
Details of the new rules emerged yesterday after local blogger Richard Barrow wrote on his social media platforms that the bureau has proposed plans to give every foreign national an automatic 30 day stay extension, citing sources within Immigration.
Richard also noted that the 90-day reporting will be temporarily suspended and those who have obtained permanent resident status will not lose their status if they are not able to return to Thailand within a one year period.
Visa amnesty will be granted to every foreigner, but the post did not elaborate on how it will be enforced.
The Immigration Bureau has already approved the proposal to offer automatic extension of stay to foreigners in #Thailand. They are waiting to implement it but they cannot do anything until it has been signed by the PM. They understand your anger & ask you to be patient. THREAD >>

— Richard Barrow in Thailand 🇹🇭🇬🇧 (@RichardBarrow) April 7, 2020
"This is ready to be implemented straight away, but the Immigration Bureau cannot start until it has been signed by the PM. From what I understand, it's already in the prime minister's office. They are optimistic he will sign it very soon."
"I just got off the phone with another Immigration official. So, it looks like the photos that I tweeted of long queues have caught the attention of the right people."
But immigration officials said that concerned foreigners shouldn't rely on online rumours…
"Who is he? He is not the Immigration Bureau. How could he come out to say something like that?We will make official announcements when it becomes effective."
SOURCE: Khaosod English | thaivisa
Keep in contact with The Thaiger by following our
Facebook page
.
Phuket officially announces restricted travel between districts from April 13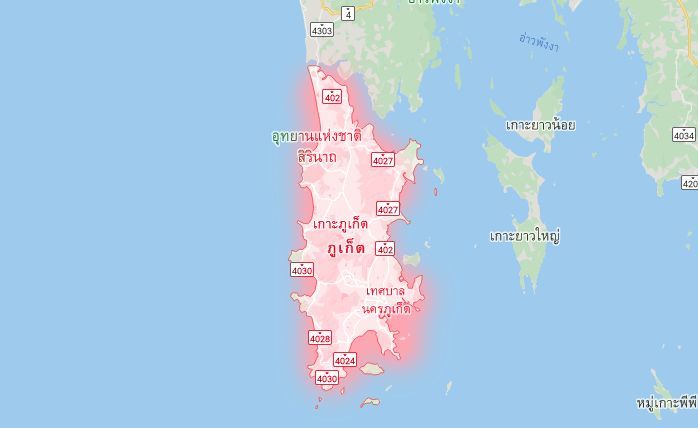 Phuket prepares to close off every district on April 13, for 14 days. Phuket officials have already ordered the closure of more than 6 sub-districts includes Patong, Kathu, Rawai, Karon, Kata and Pla Klok Districts.
Pakpong Thawiphat, the Phuket Governor has given a live interview on MCOT, explaining in-depth that Phuket will close all the remaining sub-districts from April 13 for 14 days. He stressed that it is not a new curfew as people will still be able to travel within their own district.
The Phuket Communicable Disease Committee have also agreed that the remaining sub-districts should be shut down and all 17 districts will have a screening point along roads into their areas.
The reduction of movement from the locals will allow officials to help prevent further spread of the disease.
The announcement say that you are allowed to leave your house for important errands (including shopping for food and supplies, or medical care) but you must follow the 10pm – 4am curfew and not to travel between the districts. The Communicable Disease Committee Phuket say they hope that the situation would have improved by April 30.
🔴 #ด่วน❗️ #ภูเก็ต #ปิดทุกตำบลเริ่ม 13 เม.ย. นี่ผู้ว่าราชการจังหวัดภูเก็ต ให้สัมภาษณ์สดช่อง 9 MCOT เมื่อสักครู่ว่า ภูเก็ตมีทั้งหมด 17 ตำบล สั่งปิดไปแล้ว 6 ตำบล อีก 11 ตำบลที่เหลือ จะถูกสั่งปิดทั้งหมด ภายในวันที่ 13 นี้ (วันสงกรานต์คือ วันปิดเกาะโดยสมบูรณ์) เป็นเวลาทั้งสิ้น 14 วัน ผู้คนยังคงออกนอกเคหะสถานได้ แต่ออกนอกเขตตำบลไม่ได้ ให้อยู่แต่ในตำบลของตนเอง และภูเก็ตจะเป็นจังหวัดแรกในประเทศไทย ที่ใช้มาตรการนี้

Posted by เสียงประชาชน คนภูเก็ต Phuket People's Voice on Tuesday, April 7, 2020
SOURCE: Phuket People's Voice
Keep in contact with The Thaiger by following our
Facebook page
.