Phuket reports no new Covid-19 cases (Thursday)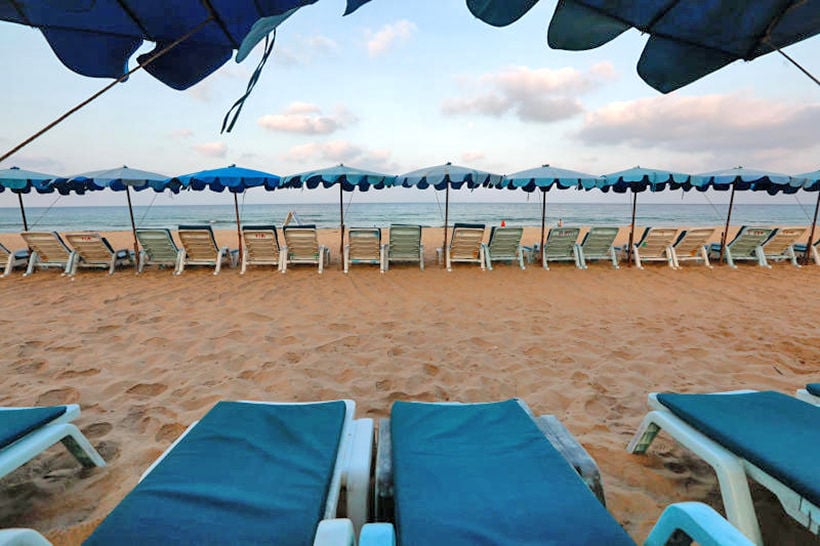 Health officials in Phuket today reported no new Covid-19 cases, a first since the first cases were reported on March 20 after weeks of denials. This continues an encouraging downward trend: 3 cases were reported yesterday, down from Tuesday's 10 which was the first time new cases reached double digits since 10 were reported on April 5. 13 cases were reported on April 3.
Phuket's total infections thus remain at 191. 105 remainin hospital, while 85 have recovered and been discharged.
Although Phuket has the highest infection rate per capita in Thailand, it has reported only 1 death from the virus (although there remains conjecture whether the man died of injuries he sustained from a road accident before he was later found to be positive for Covid-19). The Hungarian man concealed his history of visiting the island's Bangla Road red-light district, a hotzone of infections until the entire Patong district was officially shut down on April 5.
It was announced yesterday Phuket is to have a new governor, though the date of the transfer is yet to be revealed. No reason has been given but there has been dissent both from critics who thought he acted too slowly, and others who say the measures from Provincial HQ have been too harsh.
Phuket's Governor Phakaphong Tavipatana will be shifted to Petchaburi province, southwest of Bangkok, where he will serve as governor. Petchaburi's current governor will become the governor of Chaiyaphum province in Issan, and Chaiyaphum's current governor, Narong Woonchiew, will arrive on the island to replace Governor Phakaphong. The transfer order will become effective when the transfers are published in the Royal Gazette.
Governors are shuffled around every 18 months to 2 years and are appointed directly by the Thai Cabinet. The move is an unusual decision, especially with Phuket deep in a 'lockdown' situation and sealed off from other provinces.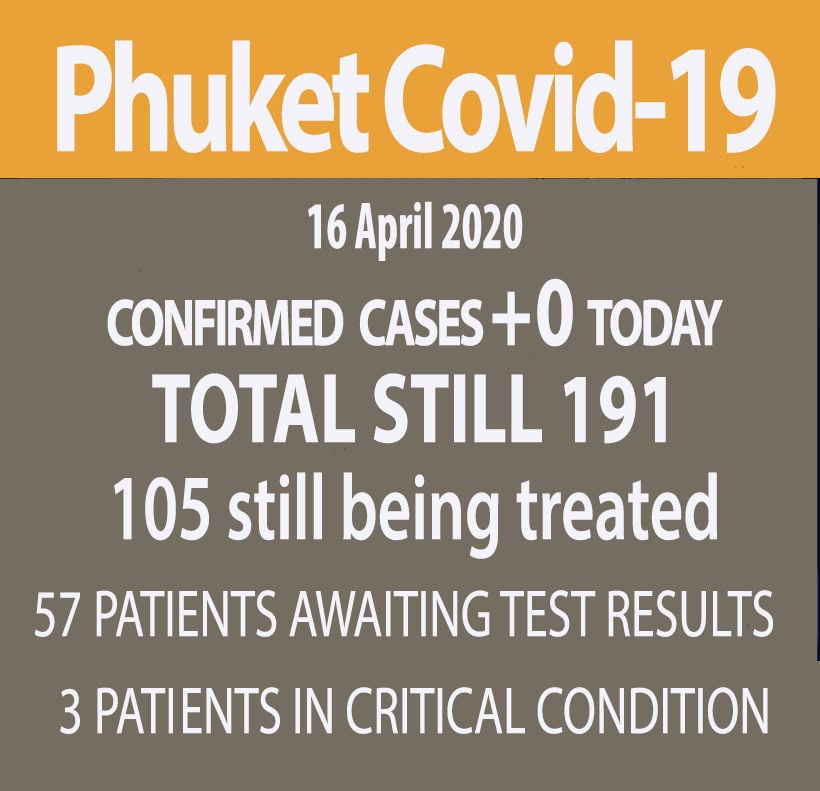 SOURCE: Newshawk Phuket
Keep in contact with Thaiger by following our Facebook page.
Never miss out on future posts by following Thaiger.
New scheduled departure times for people leaving Phuket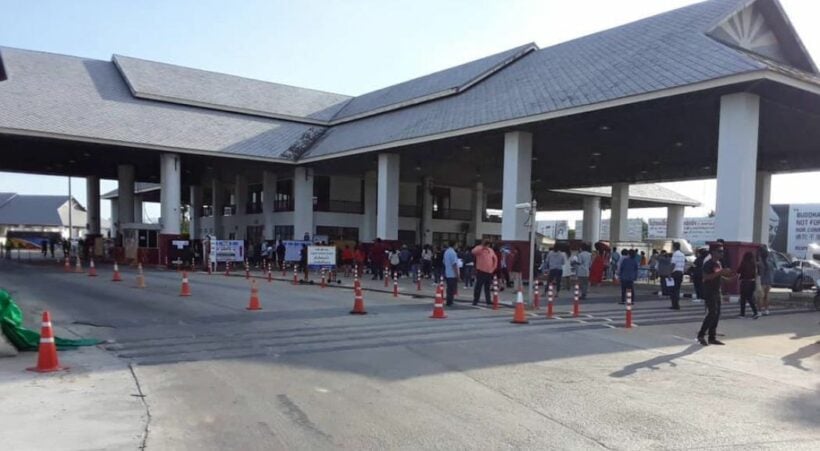 While Phuket officials have allowed tens of thousands of people to leave the island to head back to their home provinces, the Phuket provincial government only allowed Phuket residents to leave the island in their own vehicles on April 30 and May 1, being the 'first round' and 'second round' of the mass exodus.
But on the first day there was traffic jams for kilometres and general chaos around the Tha Chatchai Checkpoint, along with not-very-happy people. Only a few of the total people queueing up managed to leave the island on that first day. Since then the Phuket provincial government has set new guidelines for people who want to leave the island.
The new strategy is a time based queue registration system. Those who wish to leave Phuket must first sign up via a website booking and select a scheduled time. Tha Chatchai Checkpoint, will be open for 700 people to exit every hour starting from 5 am – 8 pm, allowing a total of 10,500 people per day.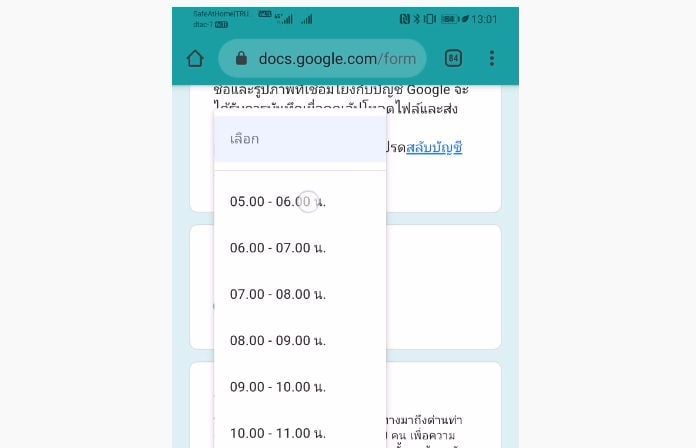 The passengers must also pass the fit-to-travel requirements at the checkpoint. This is done by providing a certificate from the 'provincial administration for Covid-19' which states that travellers are Covid-19 free. Inquires can be made in advance at the Phuket Provincial Police (building 191) or through their Facebook page at '191phuket'.
Buses and vans will also be available for people who have booked in advanced. People must reserve a specific time.
"If you do not arrive within the requested period, you must go back to register again."
SOURCE: Phuket Police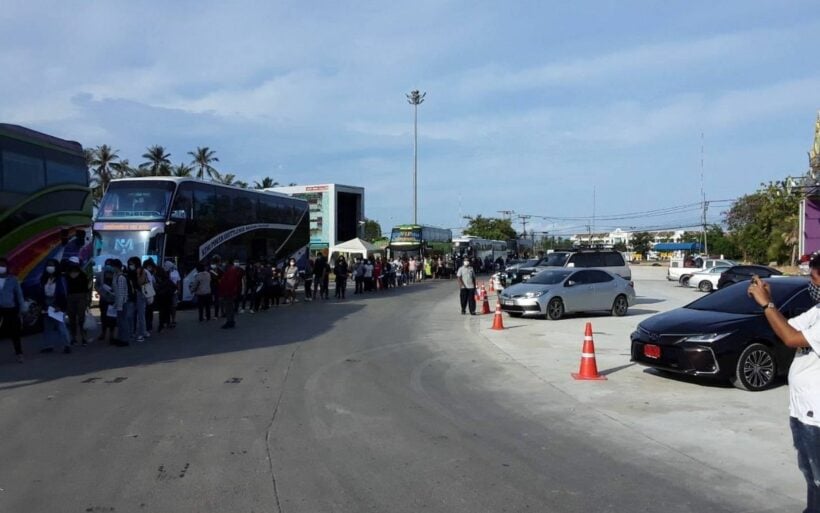 Keep in contact with Thaiger by following our Facebook page.
Never miss out on future posts by following Thaiger.
Phuket reports no new Covid-19 cases for fourth day, one new death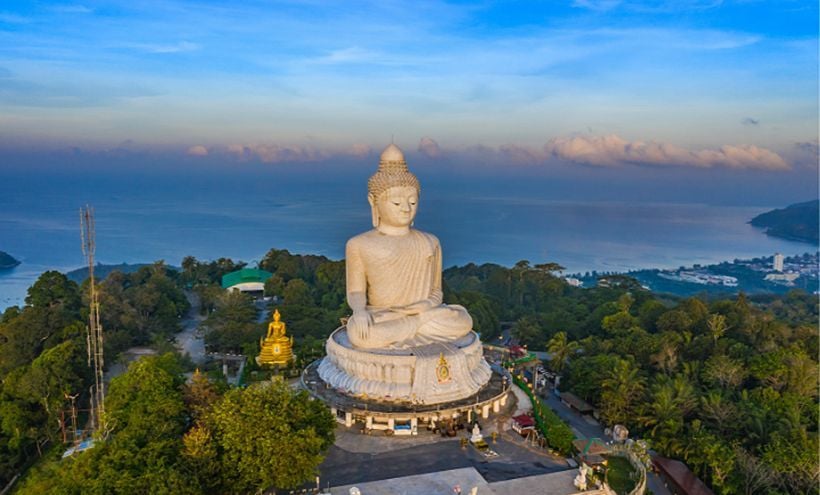 The southern island province of Phuket reported no new Covid-19 cases today, a fourth consecutive day, though there was one additional death.
The man was a 63 year old hotelier from Khao Lak in neighbouring Phang Nga province on the mainland, who visited Phuket before falling ill. He travelled to Phuket between March 19-21 and first began exhibiting symptoms on March 24.
He suffered from from cystic fibrosis, a disease which affects the lungs and digestive system. He returned to Phuket for the critical treatment offered by the island's hospitals, but succumbed to the illness yesterday.
As of today, Phuket has discharged 180 patients and retains 36 patients in hospital, with 57 still awaiting test results, whereas more than 5,000 considered "at high risk" have tested negative and been sent home. Yesterday's death takes the island's total to 3.
The recent downturn in numbers is especially encouraging as Phuket province has long had the highest rate of infection per capita in the kingdom, and the second-highest actual numbers of infections, after Bangkok.
SOURCE: Phuket People's Voice
Keep in contact with Thaiger by following our Facebook page.
Never miss out on future posts by following Thaiger.
People returning from Phuket to Krabi greeted with 14 day quarantine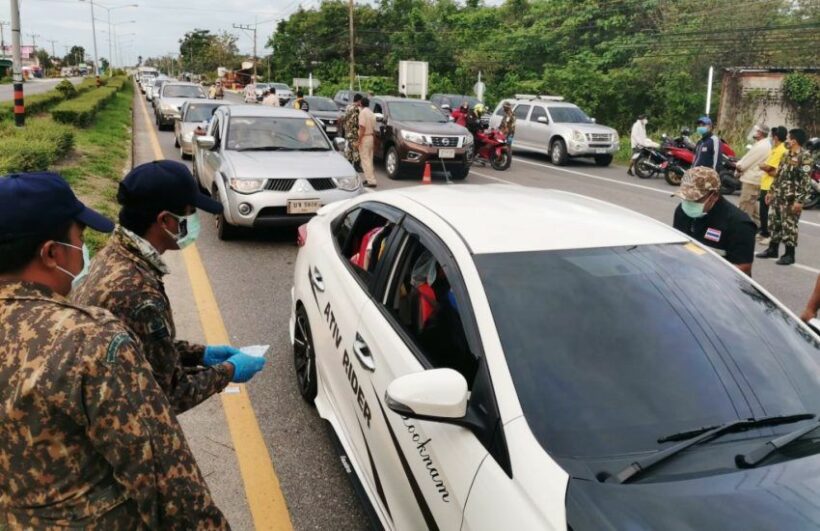 Some Krabi residents, joining the exodus from Phuket after the Phuket opened its only land border at Sarasin Bridge last week, were greeted with a mandatory swab-test yesterday. 76 Krabi residents returned from Phuket yesterday,
Krabi's governor, Kitibadee Prawit, joined public health officials and Krabi Hospital's director in overseeing collection of swab samples from a group of 76 returnees on Tuesday. 39 had returned from areas in Phuket deemed "at high risk" for Covid-19 transmission – Cherngtalay, Patong, Kathu, and Koh Kaew.
Returnees from those high-risk areas were sent for a state-enforced 14 days holiday, aka. quarantine, at hotels provided in Krabi. The remainder were allowed to quarantine at their homes under the supervision of public health officials.
On Sunday the deputy governor of Krabi province, Somkuan Khan-ngern, claimed that the Phuket departees "had spread coronavirus to his province".
Later he retracted the comment and apologised to the media saying that his comments were "a thoughtless accusation, made during an inspection of screening checkpoint in Ao Nang". He said he had no intention to offend the people of Phuket.
The deputy governor had also reportedly initially refused to allow people from Phuket to enter Krabi.
The Phuket provincial administration has been allowing thousands of migrant workers and non-resident Thais to return to leave the island their home provinces. They had been stranded in Phuket, mostly without work, after the Phuket governor sealed off the land, sea and air borders of the island in early April.
Those who want to leave are being told to apply for a "Fit to Travel" permits from the provincial administration, which then have to shown to officials at the Tha Chatchai checkpoint on departure, checkpoints along the way, and their destinations. Some 50,000+ people have registered to leave Phuket since the land border partially opened last week, more than 10% of the island's permanent population.
Keep in contact with Thaiger by following our Facebook page.
Never miss out on future posts by following Thaiger.