Thailand News Today | Waiting for vaccine, new face of Thailand expats, teacher complaints | Oct 1
Daily Thai news on The Thaiger. All the latest information about Thailand, Monday to Friday on Thaiger News Today.
Thailand beaches may limit visitors until Covid-19 vaccine is available
Beaches and national parks might not fully open to international tourists until a Covid-19 vaccine is available. The claim comes from the Tourism Council of Thailand president. Around 120 to 150 tourists departing from China are set to arrive in Phuket on October 8 after a 6 month ban on international tourists. They'll have to go through a 14 day state quarantine, but after that, they may not be able to enjoy some of the island's beaches. A report from Bloomberg says it's "unlikely" beaches and parks will fully open to overseas travellers until a vaccine becomes available. At this stage there are still many questions about a successful vaccine either becoming available or the efficacy of such a vaccine even when it is. Then there are questions about whether getting a vaccine will become a condition of travel to Thailand or internationally. For the time being, only tourists on select charter flights with a 90 day Special Tourist Visa can enter the country. "It's good for the country to reopen even if it's just for trial … Once we've tested our reopening plan for a month, we can assess how to go forward and allow more visitors to come in."
Changing face of Thailand's expats
Thailand's dominant working expat nationality in past decades has been Japanese, currently making up 18% of expatriates in the country. But that dominance is about to be overtaken. While Japanese expatriate numbers are decreasing, a CBRE report notes that Chinese and Filipino expats are on the rise in Thailand. There were 28,560 Japanese expats in Thailand as of Q3 2020, just ahead of the Chinese expat contingent at 25,811. As China's manufacturing has shifted overseas and Filipino expatriates have increased in line with local demand for teachers fluent in English, there's been a continuing de-centralisation of the expat communities living in Thailand. You can read more about that report, and the effects on the Thai property market at thethaiger.com
More reports of alleged student abuse, parents file complaint against teacher
More reports of teachers allegedly abusing their students have come to light after a Nonthaburi teacher was caught on video pushing a kindergarten student to the floor, pulling a student across the floor and repeatedly hitting other students. Now more classroom videos of teachers allegedly abusing their students are being widely shared online as well as photos of children's marks and injuries from the alleged abuse. Meanwhile, the main Thonburi school, at the centre of the current allegations, has agreed to pay compensation, including refunding school fees, paying medical costs, and better screening and scrutiny of teaching staff.
Contestant eliminated from Miss Universe Thailand after manager infiltrates organising committee
One of the favourites to take the Miss Universe Thailand title when the contest is held on Saturday, October 10, has just been kicked out for breaking the rules. Chayathanus Saradat, also known as "Cheraim", is accused of allowing her manager and chaperone to infiltrate the organising committee. It's understood he manager, aka "Ken", attended numerous committee meetings, potentially getting the inside scoop on what questions contestants might be asked, and giving his client an advantage. Thailand still has a fascination for the 'beauty contestant' format and there are hundreds of such contests conducted around the country each year.
Police confiscate 300 kilos of marijuana in central Thailand drugs bust
A drugs bust in the central province of Nonthaburi, just north of central Bangkok, has netted 300 kilos of marijuana, valued at around 2 million baht. Anti-narcotics officers confiscated the haul yesterday when they apprehended 3 men in a department store car park. Thai Residents reports that dried marijuana usually fetches around 6,500 baht per kilo on the black market. It's understood this consignment was on its way to a Bangkok-based dealer when it was intercepted.
Want more from the Thaiger family?
📱 Download our app on Android or iOS for instant updates on your mobile
📧 Subscribe to our daily email newsletter
👍 Like/Follow us on Facebook
🔔 Subscribe to or Join our YouTube channel for daily video updates
Cannabis drinks now available in Thailand convenience stores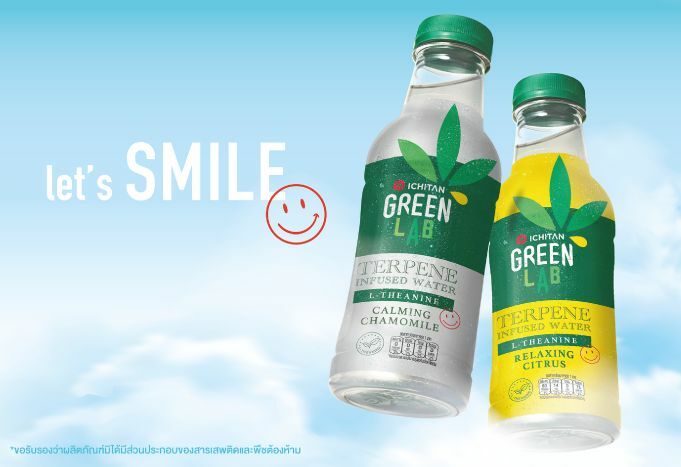 From darkened back alleys to brightly lit 7-11 aisles, people in Thailand can now get their once-illegal cannabis fix in flavoured drinks at convenience stores and vending machines. The nation's biggest bottled tea producer Ichitan Group has launched 2 new drinks with terpenes, the compounds that give that ganja smell.
The cannabis drinks Ichitan launched are not aimed at the party crowd like other combinations of drinks and controlled substances – they are less Four Loko at the club and more sipping while curled up with a good book. One is a terpene scented sugar-free camomile green tea and the other is a lemon and terpene infused sweet green tea. Cannabidiol or other psychoactive elements have been left out of the teas.
These cannabis drinks are selling for 30 baht across Thailand in 7-11 stores, malls, conveniences stores, and more than 13,000 vending machines. Ichitan is hoping to sell 500 million baht worth of the teas this year as the first company to nationally mass market cannabis products. Their CEO said the "urban new generation" is their target demographic and that being first to market is an important strategy.
Thailand first legalised registering medicinal marijuana in 2019, but in January restrictions were loosened to open the gates to various products and usage. Restaurants and cafes sprung up cooking hemp dishes, and bars created hemp-infused cocktails. People can now get a permit to grow hemp and manufacture and sell cannabis products. Thai law still treats hemp and cannabis differently as hemp is almost completely free of THC and is traditionally used for making clothes, rope, paper and similar products from its strong fibres.
Ichitan admits that the cannabis used in their drinks aren't fully legalised yet, though they expect the entire supply chain and process to be approved soon as the cannabis legalisation trend grows around the world. Farming is still only allowed with strict government observation, and the narcotic use of ganja is only allowed for cultivation, research and medical use.
Recreational use is not permitted in Thailand yet, though 16 states in the US allow it, and Mexico has legislation pending. Medicinal marijuana is legal in 50 countries already.
Covid-19 has delayed a surge of cannabis progress in Thailand, with businesses on lockdown and a Bangkok cannabis convention postponed from April 19-20 (4/20 – cannabis enthusiast's magic number) to July 19-20, as well as a seminar on cannabis extracts cancelled yesterday.
But in Thailand, the government sees huge potential, with MFC Asset Management planning Thailand's first hemp-related mutual fund with expectations of over 17% annual growth over the next 5 years. Farmers could grow hemp and cannabis with large profits, and the Thai government is even eying a tourism boost for medical tourism and just plain curious travellers.
SOURCE: Nikkei Asia
Want more from the Thaiger family?
📱 Download our app on Android or iOS for instant updates on your mobile
📧 Subscribe to our daily email newsletter
👍 Like/Follow us on Facebook
🔔 Subscribe to or Join our YouTube channel for daily video updates
Cannabis may ease lung inflammation from Covid-19, study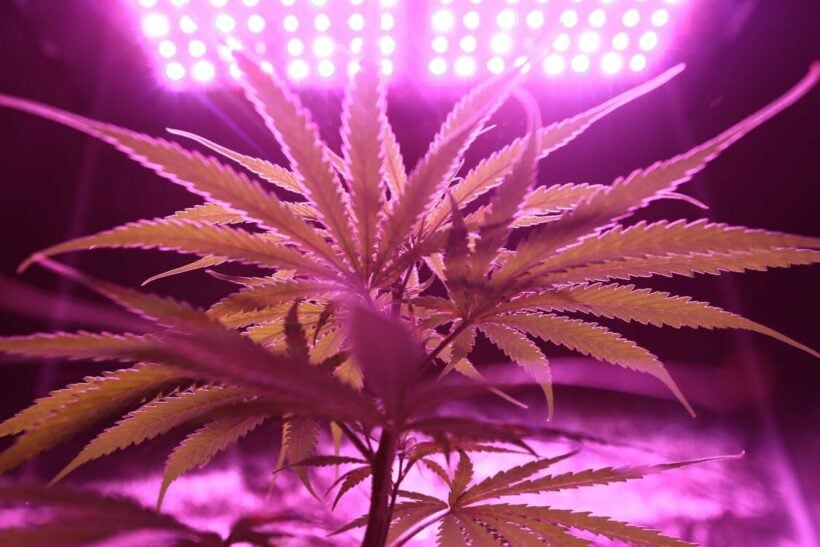 Cannabis may help ease and reduce lung inflammation for Covid-19 patients, according to a recent study. Researchers in the study claim the non-psychoactive component of cannabis, cannabinol, or CBD, has anti-inflammatory properties.
More research should be done on how CBD and treating severe lung inflammation from the coronavirus, according to researchers from University of Nebraska and the Texas Biomedical Research Institute indicates. Their recent peer-reviewed article in the latest issue of Brain, Behaviour, and Immunity investigates cannabis' anti-inflammatory qualities.
Covid-19 can cause inflammation that leads to pneumonia which can clog lungs and cause breathing difficulties, an often deadly symptom of the coronavirus. This is why researchers are emphasising anti-inflammatory treatments for infected patients.
"There are drug treatments like Tocilizumab that clears patients' lungs with a 90% success rate, but the side effects are harsh, including the risk of coronary artery disease and pancreas inflammations. Cannabis may be a key solution since it doesn't carry such severe negative side effects."
The CBD treatment made from cannabis does not carry the same effects of THC or smoking marijuana would, though THC has also been shown to be anti-inflammatory but is with more side effects. Cannabis already carries FDA approval, even being used for children with intractable epilepsy.
Aside from anti-inflammatory use, CBD also reduces several factors that contribute to severe Covid-19 cases and also increases proteins that prevent the virus from replicating by activating immune cells. Previous studies with asthmatic animals showed CBD reduced airway inflammation as well as pulmonary fibrosis, which can be an after-effect of Covid-19 damaging and scarring lung tissue causing breathing problems.
The cannabis study on lung inflammation shows that doses up to 1500 milligram a day were safe for up to 2 weeks. The researchers also noted that as an added bonus CBD reduces anxiety, something very useful for the stress of life during a pandemic. Helpfully, cannabis was recently legalised in Thailand and the government has been drafting regulations on importing it.
While the article doesn't directly link cannabis as a treatment for Covid-19, the evidence on CBD's effect on lung inflammation, a dangerous symptom of coronavirus, makes further research worthwhile. The researchers urge further research to experiment if cannabis can be directly incorporated into Covid-19 treatment to help with inflammation and anxiety too.
SOURCE: Forbes
Want more from the Thaiger family?
📱 Download our app on Android or iOS for instant updates on your mobile
📧 Subscribe to our daily email newsletter
👍 Like/Follow us on Facebook
🔔 Subscribe to or Join our YouTube channel for daily video updates
Thailand drafting new regulations for cannabis and hemp seeds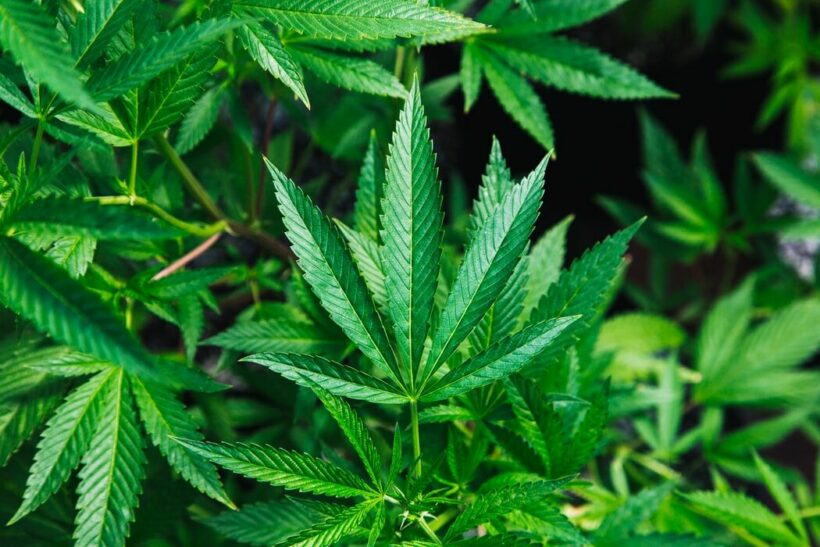 A new regulations for cannabis and hemp seeds imports is in the works by Thailand's Agriculture Department. With certain parts of the cannabis plant now off the narcotics list, many are tapping into the market for CBD, or cannabidiol, the non-psychoactive component in hemp and cannabis.
With the rising demand for hemp and cannabis, the department is revising regulations to make the rules more clear, according to department's director general, Pichet Wiriyapapha. Those importing cannabis and hemp seeds will also need to get permission from the department. He says they plan to announce the new plan on cannabis and hemp seed regulations in May.
"Now we have only four strains of hemp developed for higher fibre yield, but not for the strain for higher CBD that is currently required for cosmetics and healthcare products. That is why we do need to actively develop such a strain to respond to the high demand in the market."
CBD is known for its relaxing effects. Although there is still little research to back the claims, many say CBD can lesson anxiety and depression as well as provide relief for muscle pain and arthritis. In Thailand, CBD is growing in popularity, but parts of the cannabis plant high in the psychoactive component tetrahydrocannabinol, or THC, are still classified as a Category 5 narcotic.
SOURCE: Bangkok Post
Want more from the Thaiger family?
📱 Download our app on Android or iOS for instant updates on your mobile
📧 Subscribe to our daily email newsletter
👍 Like/Follow us on Facebook
🔔 Subscribe to or Join our YouTube channel for daily video updates