Top 10 Hamburgers in Phuket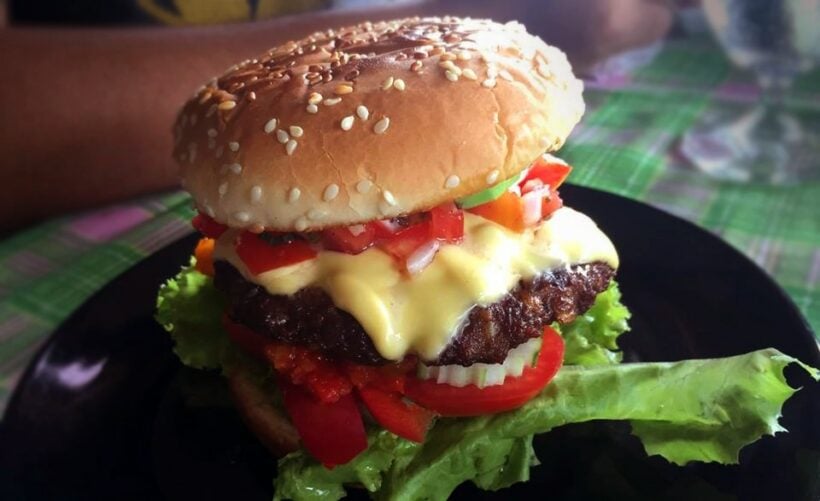 The winner was Thavorn Beach Village & Spa, Phuket Thailand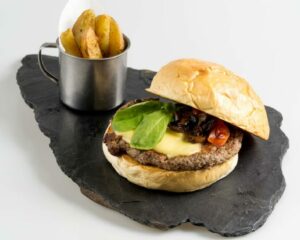 2. 2nd place Novotel Phuket Karon Beach Resort & Spa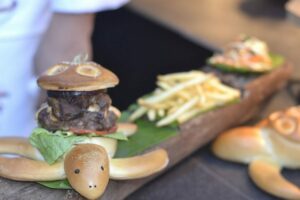 (Photo by real Life)
3. 3rd place Pullman Phuket Arcadia Naithon Beach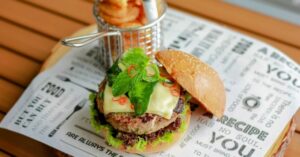 4. Kata Rocks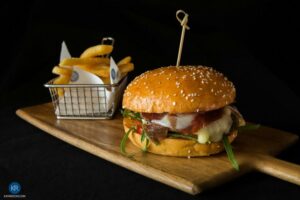 5. Renaissance Phuket Resort and Spa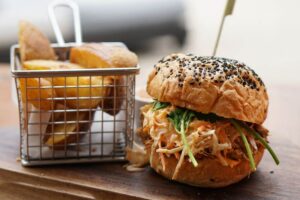 6. Dewa Nai Yang Resort Phuket

7. Diamond Cliff Resort & Spa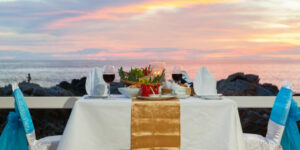 8. Two Chefs Bar & Grill

9. Xana Beach Club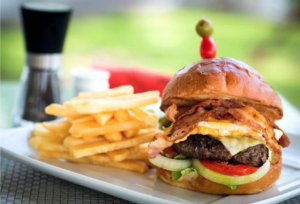 10. Skye Lake Club, Laguna Phuket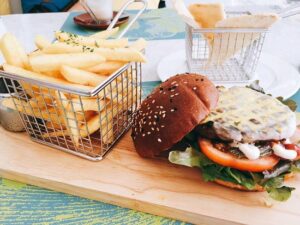 10 + 1. The Frying Kiwi Eatery & Bar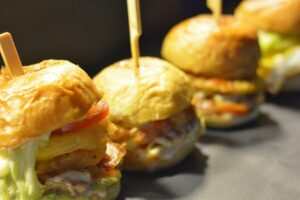 Find restaurant and food listings around Phuket at Thaiger Bites.

Find more Thailand top 10s on The Thaiger.
Is cooking endangered rays on 'MasterChef Thailand' OK?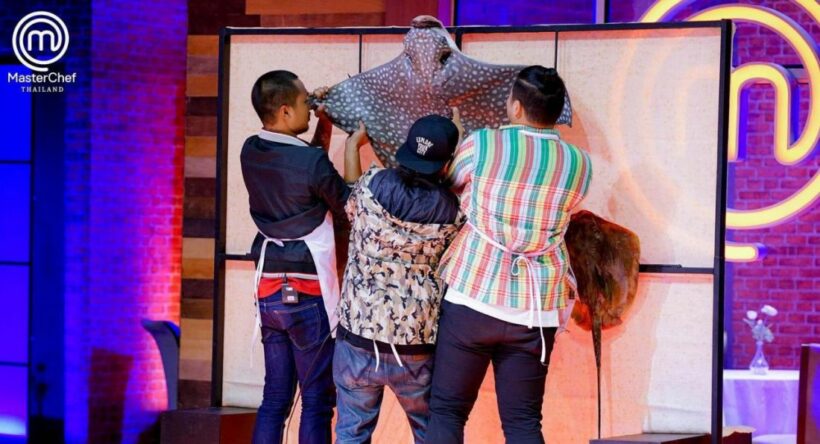 The cooking of what appeared to be spotted eagle rays during the MasterChef Thailand TV show on World Wildlife Day last night is sparking social media outrage over the appropriateness eating endangered species on mainstream media.

Despite experts confirming that fishing, cooking and eating spotted eagle ray is completely legal in Thailand, as Thai law still does not include the species in the country's protected animal list, many people say that the use of endangered species as cooking material on the popular TV show jeopardised the efforts to conserve these and other rare animals.

Earlier on World Wildlife Day, which highlights the conservation of marine biodiversity, the reality cooking-competition show "MasterChef Thailand" had selected stingrays as the main ingredient for the program.

But after the show had aired it was noticed that the rays used in the TV show were the rare spotted eagle variety.

The discovery has sparked hot debate on social media over the legality and appropriateness of consuming this endangered marine species, with one side strongly pointing out that the consumption of endangered rays was unacceptable, while the other side argued that such stingrays were not that rare and their consumption was widespread in the Kingdom.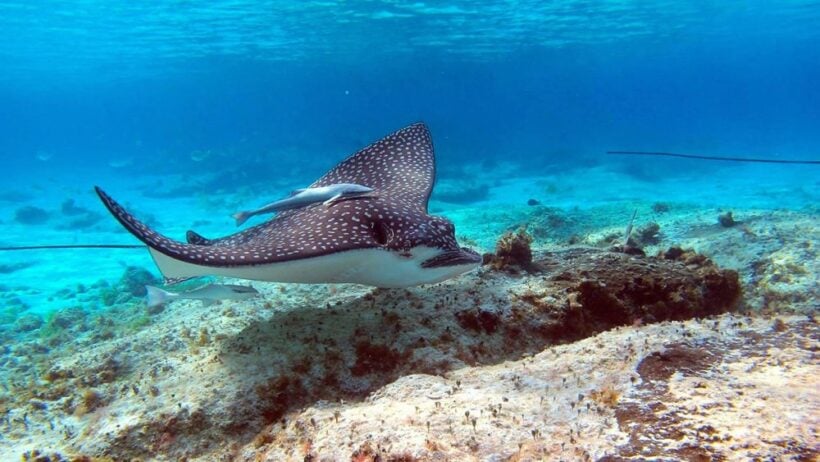 Thon Thamrongnawasawat, a leading marine biologist at Kasetsart University's Faculty of Fisheries, said the exact ray species that had been used on the TV show had not yet been confirmed, but it was very likely the fish were one of two spotted eagle species – Aetobatus ocellatus, which can be found in the tropical Indo-West Pacific region, or Aetobatus narinari, which live in the Atlantic Ocean.
According to the International Union for Conservation of Nature (IUCN), both spotted eagle ray species have conservation status, as they are endangered by unsustainable fishing and habitat loss and their populations are in decline.
Aetobatus ocellatus is listed as vulnerable on the IUCN red list, while Aetobatus narinari is listed as near-threatened, Thon said.
The marine biologist confirmed that despite the international conservation status of both species, their consumption on the TV show would have been legal, because these ray species were still not protected under Thailand's animal conservation law.
SOURCE: The Nation
A toast to female chefs – Women in Gastronomy 2019 Bangkok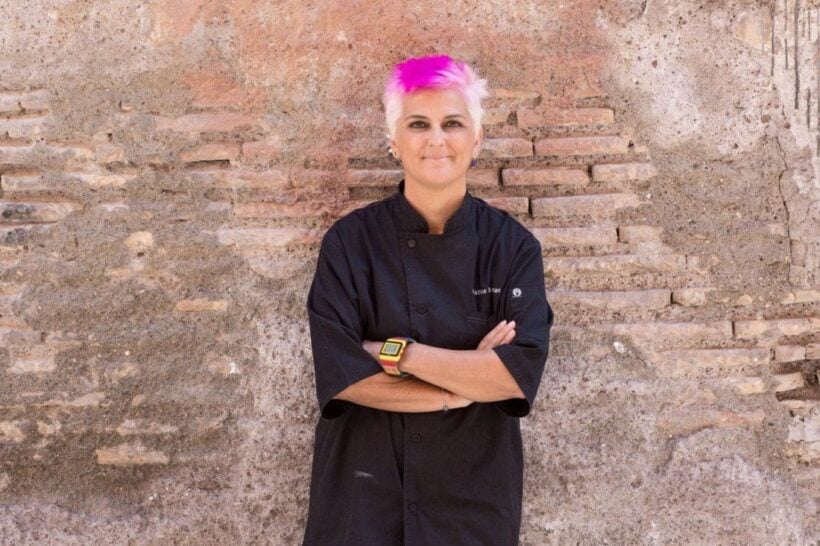 Leading female chefs and wine makers will gather in Bangkok for the International Women's Day culinary forum at Banyan Tree on March 8.
The second edition of the global food forum Women in Gastronomy (WIG) organised by Gastronauts Asia will showcase an array of acclaimed female food personalities from Thailand and beyond. The full-day symposium will feature presentations and panel discussions, as well as a Bangkok street food lunch prepared by several of the chefs.
This year's program will also introduce a new feature – women in wine – bringing together some of Italy's most prestigious wine producers for tastings and more.
WIG 2019 will focus on Italy as part of the celebration of the 150th anniversary of diplomatic relations between Italy and Thailand.
The event will be headlined by chef Cristina Bowerman from Michelin-starred restaurant Glass Hostaria in Rome, one of Italy's most celebrated chefs. She is regarded as an inspiring chef in the mainly male-dominated field of haute cuisine. Bowerman completed a course in Culinary Arts in the US and returned to Italy in 2004. She won a Michelin star in 2010 for her highly modern cuisine, and she's the only female chef in Rome holding the accolade.
The special Bangkok Street Food lunch will feature distinctive dishes by Nooror Somany-Steppe from Blue Elephant, Saki Hoshino from 80/20, Jutamas Theantae from Karmakamet, Pichaya Utharantharm – a judge from Top Chef Thailand, Rungthiwa Chummonkhon from The Front Room, Pantong Pratumpak from Err, Naree Boonyakiat, Rangsima Bunyasaranand and Renu Homsombat and Portntip Eumanan from Banyan Tree Bangkok.
On March 8 and 9, guests can also experience special Thailand meets Italy 4-hand dinners by Cristina Bowerman and first winner of Top Chef Thailand Chudaree Debhakam. Cooking together for the first time ever, Bowerman and Chudaree will present an exclusive tasting menu revolving around seasonal, local Thai ingredients. The six-course dinners will be paired with top Italian wines in a private area at Vertigo rooftop restaurant. The dinner costs 4,900 baht per person or 6,900 baht with wine pairing.
The conference and lunch on March 8 costs 1,900 baht while the wine master class and tasting is priced at 1,600 baht. The full day experience costs 3,200 baht.
Find out more by visiting www.WomenInGastronomy.Asia, or call (02) 286 7821.
Olta is the newest 'olternative' in Bangkok's Suan Phlu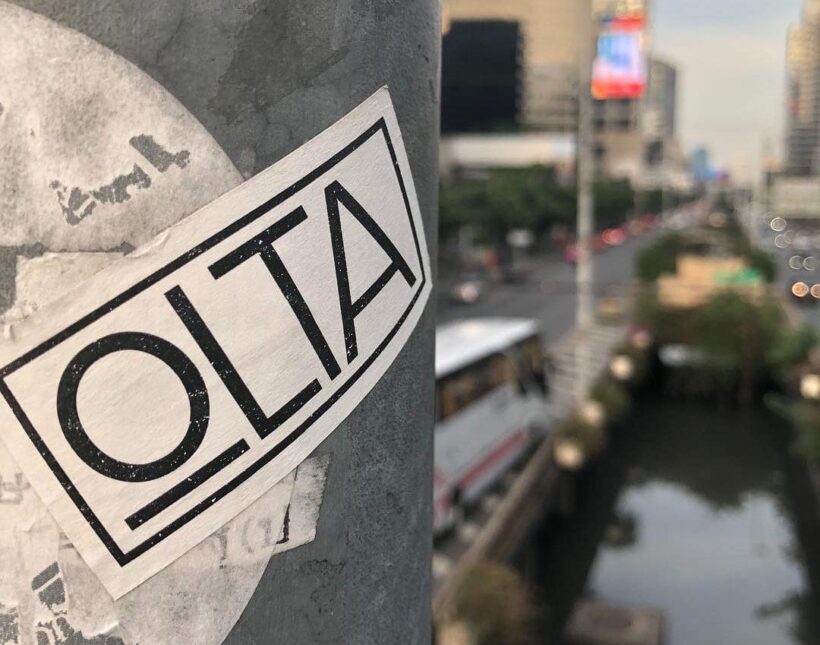 Scottish Chef Jamie Wakeford, of noted Phuket restaurant Bampot Kitchen, is rolling out a new restaurant in Bangkok.
Themed as 'modern British', and named Olta, the outlet has just opened in the Suan Phlu neighborhood.
The Suan Phlu area is described as one of Bangkok's latest dining enclaves, with new fashionable openings arriving every month. Currently, Suan Phlu is currently the IT restaurant area in the capital. This street is interesting for foreigners because it is in early stages of gentrification – the old shop houses are still there, along with the great street food stalls you expect, but now these have been joined by a new generation of funky modern venues appealing to locals, expats and tourists.
Suan Phlu is located on upscale Sathorn Road, close to many of the large five-star hotels – The Metropolitan, Banyan Tree and The Sukhothai. If you are arriving by BTS, it is easiest to get off at Chong Nonsi and take a short taxi.
Hitting the road to Bangkok, Wakeford is mixing up classic dishes and local taste with a talented innovative approach at Olta.
A cozy bar completes the offering. Looking for what's new in Bangkok? Olta certainly should make the top of the list.
Best wishes to Jamie Wakeford and his new BKK team.