Top 10 things to do when it's wet or raining in Phuket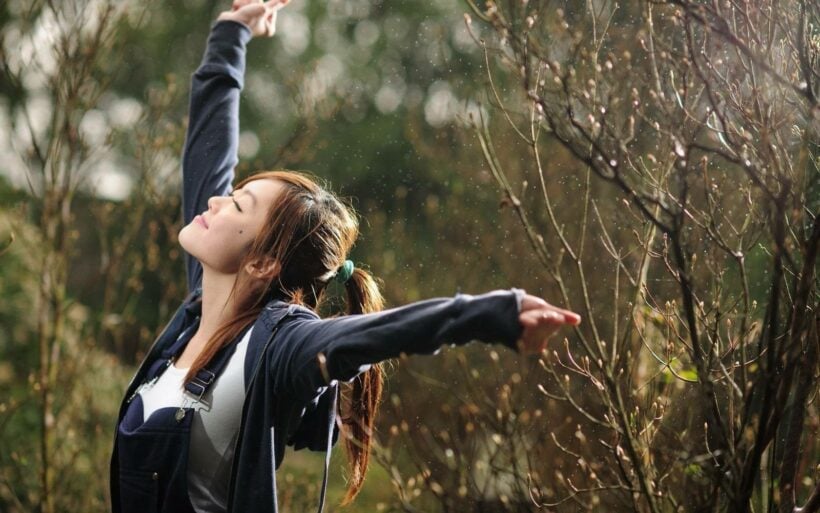 There's a bit of rain around. No worries. It's rainy season and the island looks a lot better when it's all green and the dams are filling. Try something on our instant list of the ten things you can do when it's wet and raining in Phuket. And, please, add to the list in the comments section on our Facebook page The Thaiger. We'll amend our list with your suggestions.
So here is our completely random Top 10 things to do whilst it's wet and raining in Phuket.
One of the best shows on the island. There's pre-show 'walk around' displays where you can see Muay Thai matches, traditional Thai villages and elephant shows (you can choose not to attend these if you're ethically sensitive about animal shows). Then it's into the theatre for an astonishing show about Thai culture and history which will blow your mind. For everyone in the family. I've been 20 or more times – always take tourist friends there for a lesson in Thailand 1.0. Almost impossible to explain what you'll see but, believe me, it's worth the price. There's also a mega-international buffet available before the show. Take your appetite. Even when it's wet or raining, the show is always on – they cleverly adapt the schedule to fit around the rain.

2. Simon Star Cabaret
There's the famous Simon Cabaret in Patong – there is also the companion show in Samkong – better parking and a newer theatre but much the same show. "The prettiest girls in Asia" they say. Completely family friendly but be prepared for a few questions after the show if you take the kids. Also, if you want to get a picture with one of the performers after the show you'll need to hand over 100 Baht or so for the pleasure. The shows are bright, spectacular, fun and a lot of fun. You'll forget about the rain and wet outside.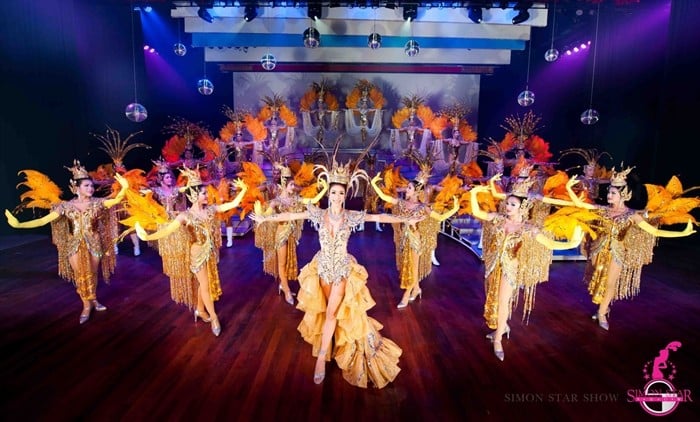 3. Jungceylon and Central Festival Shopping Centres
Head to one of the island's big international shopping centres for some retail therapy if there's a bit of rain outside. Both have plenty of label brands and excellent food options. There are also excellent cinemas at both locations where tickets will probably cost you a fraction of what you pay in your home country (unless you come from Nigeria where it's quite cheap I hear). Cost around 200 baht+ unless you go on cheap-Wednesday when the tickets are half-price. Car parking can be a hassle so look at taking a taxi. Rain? what rain?!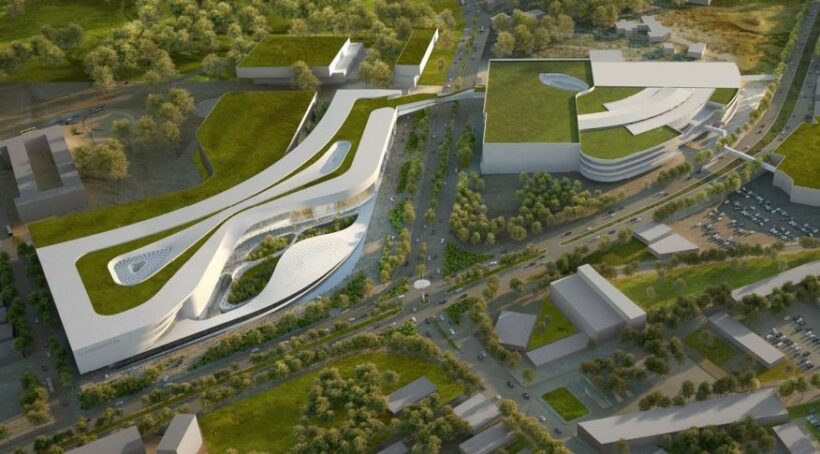 It has been much publicised that riding the incredibly intelligent elephants is cruel. Be part of the change and visit one of the best elephant sanctuarys in Thailand. Education is power, help spread the word that it is no longer acceptable to jump on the saddle. Yes it is an outdoor activity, but you are going to get wet anyway when you wash the elephants so get out there and play with the elephants.
The Elephant Jungle Sanctuary is a home for retired working elephants, set amongst three camps in remote sections of Phuket. It doesn't matter if it's wet and raining in Phuket – elephants love the wet!
There are a number of better, more elephant-friendly, alternatives around Phuket these days, all with the elephant's welfare as paramount. Also the Elephant Retirement Park, Phuket HERE.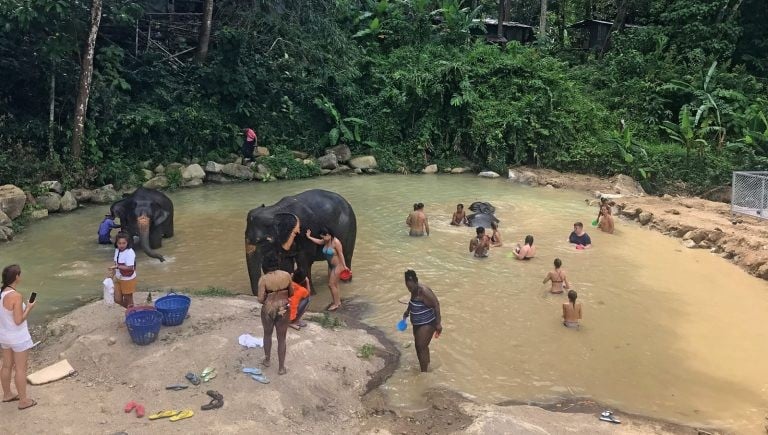 5. Have a Thai massage or Spa treatment
You deserve it. There's plenty of alternatives and style of massage all over the island, well, all over Thailand. A traditional Thai massage – firm, medium or light – will be an experience you'll always remember. Don't ask for firm unless you're prepared for some PAIN! Despite the publicity, most massages don't include a happy ending. Unless you're in Patong, you're probably not going to get that 'optional extra'. There are also plenty of spas for all sorts of additional indulgences. Many of the bigger international hotels have excellent spas for 'walk-in' customers. Leave the rain and wet outside and enjoy.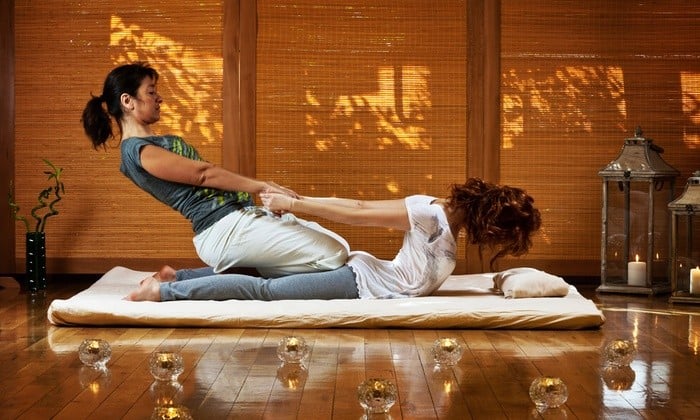 6. Go for a walk on the beach
It's still warm, the beaches are still amazing, the monsoonal air is fresh off the Andaman Sea and you can enjoy the drama of nature doing what it does. Also, be amazed at the people who have paid their hard-earned money to visit Phuket and, whether it's raining or not, are determined to go to the beach. And they do, sometimes with tragic consequences. Always obey the flags on the beach. Red means DON'T GO SWIMMING. Rain, sunshine, wet… the beaches are always amazing.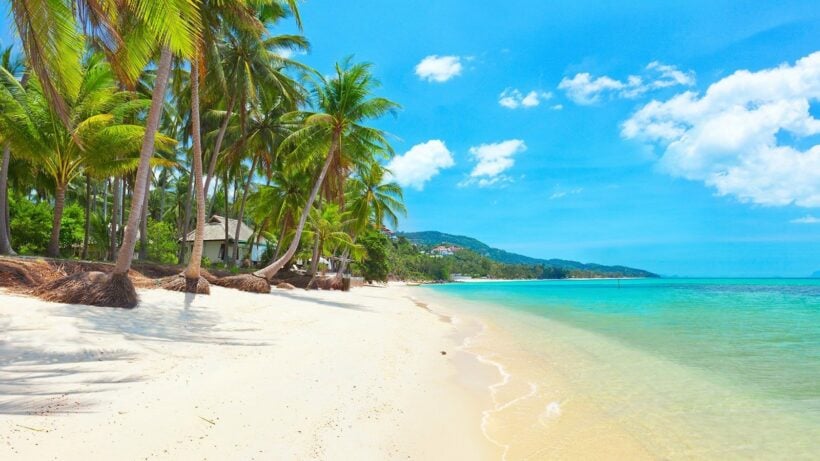 There's bowling alleys at Big C in Kathu and Jungceylon. They're really inexpensive and a great escape for a few hours. Strike or no strike you'll always look like a star in those rental bowling shoes (who have been worn by thousands of people before you… hmmmm). Wear socks.

Located in the very south of the island at Panwa Beach the Phuket Aquarium is an excellent spot to escape the weather and learn about the underwater world around Phuket. It is also safe for the children to roam inside and let them discover the seahorses, turtles and deep sea creatures. Good for a couple of hours, try and plan your trip outside of school pick up and drop off times as the journey South can be a long one.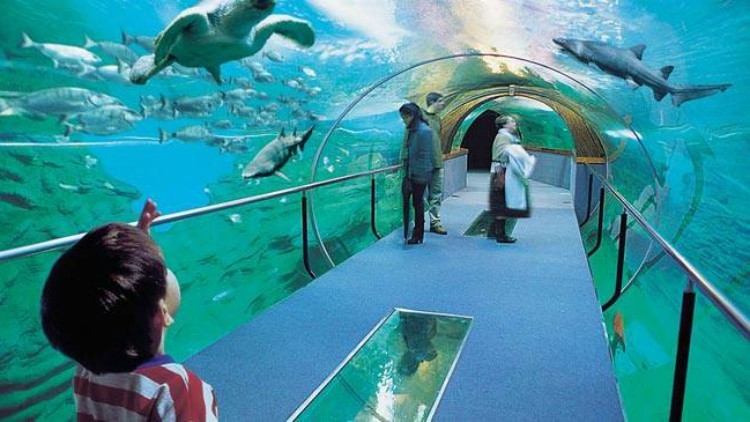 9. Phuket Trick Eye Museum
We love this place. A few hours of optical illusions and laughs. Great for the kids and the big kids as well. Located in the middle of Phuket Town. Take your camera or your mobile phone. An interesting back-story to the franchise of Trick Eye museums about a South Korean artist… you'll learn more about it when you go there. Perfect for a Phuket rainy day.

10. A Thai cooking class
Admit it, we all talk about taking Thai cooking class but few of us do. Hey, why bother with all that pesky preparation, cooking and doing the dishes when we can get magnificent street food for 50 baht, almost anywhere (except Patong where you'll pay a bit more). Most of the larger hotels all have their own Thai cooking lessons. But for the best of the best head to the Blue Elephant Restaurant right on the border of Old Phuket Town for a memorable experience. The Sino-Portuguese building used to be the old Governor's residence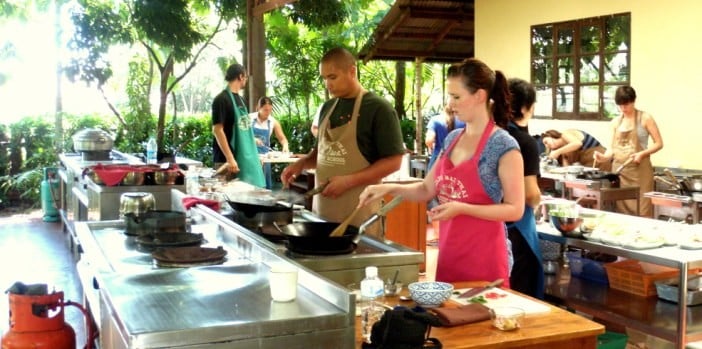 So get out and enjoy Phuket, whether it's sunny, wet or raining. Even if it is raining, remember the rain is warm!

Find local events and browse venues in Thailand with Thaiger Events, or post your own today.

More than 80 dance groups from around Thailand compete in "SHOW DC Dance Battle Revolution"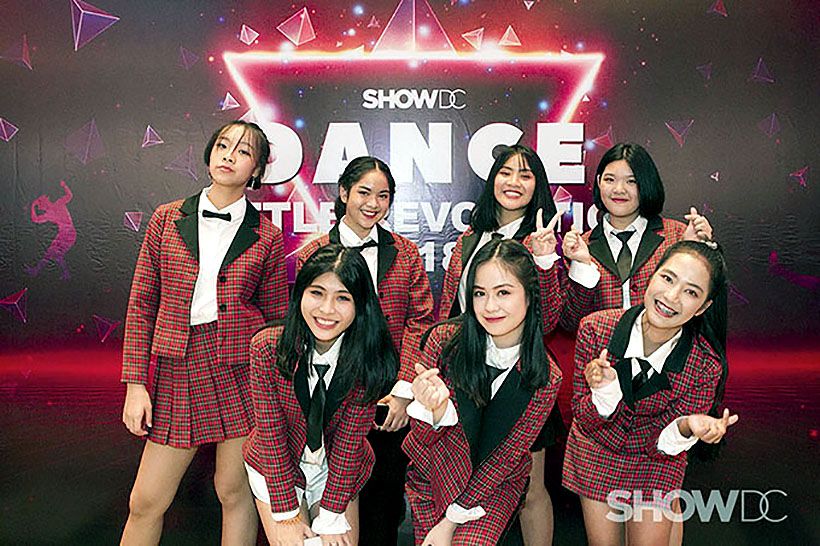 Dancers from all around Thailand took part in the recent SHOW DC Dance Battle Revolution 2018, which saw more than 80 dance groups going head-to-head for the inaugural championships crowns in three categories: B-Boy, Hip Hop and Cover Dance. Held at the popular shopping mall and entertainment mega-complex in Rama 9 area of Bangkok, prizes worth more than 100,000 baht were on offer.
"The inaugural event was a huge success. The passion and skill of all the dancers that took part in SHOW DC's Dance Battle Revolution 2018 was exceptional and it was very tough for the judges to decide on the winners. Over three weekends of competition we saw dancers from all over the country come and battle for the title of Dance Battle Revolution Champion," said Ms. Regina Loo, Chief Marketing & Merchandising Officer of SHOW DC.
Winners of the SHOW DC Dance Battle Revolution 2018 are…
B-Boy

1) Comatom                                    2) Asta Flow                                    3) Dot A
Hip Hop

1) I Feel the Hype                            2) Huiii                                        3) Ghost Industry
Cover Dance

1) Devotion                                    2) ABC                                            3) The Average
"In addition to being a leading shopping mall serving the community of Rama IX and surrounding areas, entertainment and music is part of the SHOW DC proposition and Dance Battle Revolution is one of our signature events.
Feedback from this first year has been excellent and we have already received a lot of interest from dancers and groups for next year. Dance Battle Revolution will be an annual event at SHOW DC and we will build on this year's success to make 2019 even bigger and better," added Ms. Loo.
About SHOW DC
SHOW DC is Thailand's first retail and entertainment mega-complex. Situated on 43 rai (17 acres) of land in the Rama 9 area of Bangkok with over 180,000 sqm and a total investment of 9.5 billion baht (approx. US$ 300 million), SHOW DC opened in December 2016.
For more information click HERE.
Thailand Yacht Show & Rendezvous now joined by the Phuket Yacht Show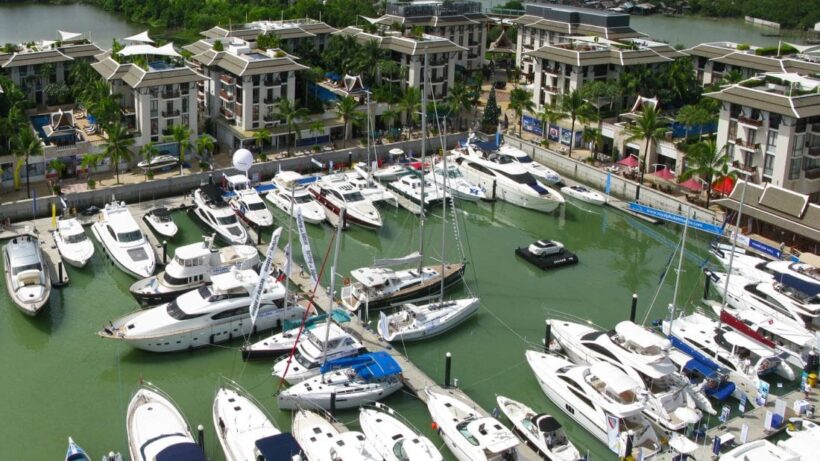 ONE united yacht show will now present next January in Phuket.
Event organisers have united to show support for the yachting industry and Thai Government's drive to make Thailand the yachting hub of Asia.
Phuket's one and only boat show is to be called "Thailand Yacht Show & Rendezvous."
In a joint statement issued today by Andy Treadwell, CEO of Verventia, owners of the Thailand Yacht Show (TYS), Gael and Olivier Burlot, owners of Asia RendezVous, and Gulu Lalvani, Chairman of Royal Phuket Marina, it was announced that the three parties have agreed to collaborate in producing one combined boat show in Phuket next year January 10-13.
The move was precipitated by a request earlier in the year from the Tourism Authority of Thailand (TAT) to gather the boating industry together in one major event in Thailand to demonstrate united support for the government's yacht tourism initiatives.
At the same time, since the announcement in August of the Phuket Yacht Show, the yachting industry voiced its strong opinion that there should be only one boat show and requested just such a "get together", with Royal Phuket Marina being the industry's preferred venue.
The three organisers were able to come to an agreement in principle last week to merge the Phuket Yacht Show team into the already-announced Thailand Yacht Show & Rendezvous.
Andy Treadwell explained: "It's obvious that we needed to make this all one event, and great that we've been able to do so in a relatively short space of time – entirely thanks to the industry coming together and getting everyone to agree. The TAT, our partners and main sponsor of the Thailand Yacht Show, also asked us earlier in the year to try to put everything into one show instead of competing and dividing the industry.
"We're all now looking forward to getting on with the job and building this event over the next few years into a proper international marketing platform for the yachting industry, and for Thailand as a world-class yacht tourism destination".
Gael Burlot added: "We are very pleased to have everyone on board and a clear plan to develop the boat show. The luxury industries are starting to prosper again in this region, and with the right collaborative promotion in the right strategic places like Thailand, the yachting industry should start to see significant growth in this beautiful part of the world, where there is so much opportunity."
Gulu Lalvani, Chairman of Royal Phuket Marina, said "I am delighted to welcome the combined teams to work together and produce the best boat show Phuket has ever seen, here at Royal Phuket Marina in January. As the host venue, my team and I will be showcasing Thailand's marine industry to the world and will work with the organisers to achieve our common objective – to make Phuket and Thailand the central marina hub for the whole of Asia."
David Hunter, Managing Director for Torqeedo Asia Pacific, one of the show's main supporting partners, commented…
"As the pioneers of the future of electric mobility for the marine sector, we are delighted to continue our support for the Thailand Yacht Show & Rendezvous, and we are very pleased to hear that it will now be held at Royal Phuket Marina next January which is a great setting for us and our partners BMW.
"Our participation at this year's TYS was a huge success, resulting in us winning contracts with the Thai government, including an all-electric passenger boat which will shortly be launched by the Thai PM. We have also had several other new projects endorsed by the Minister for Tourism and Sports, who greatly enjoyed his experience at TYS and now fully supports our efforts to drive sustainable mobility."
The Thailand Yacht Show & Rendezvous will take place from January 10-13, 2019, at the Royal Phuket Marina in Phuket.
Find out more about the forthcoming show HERE.

Everything is OK – KCon 2018 comes to Bangkok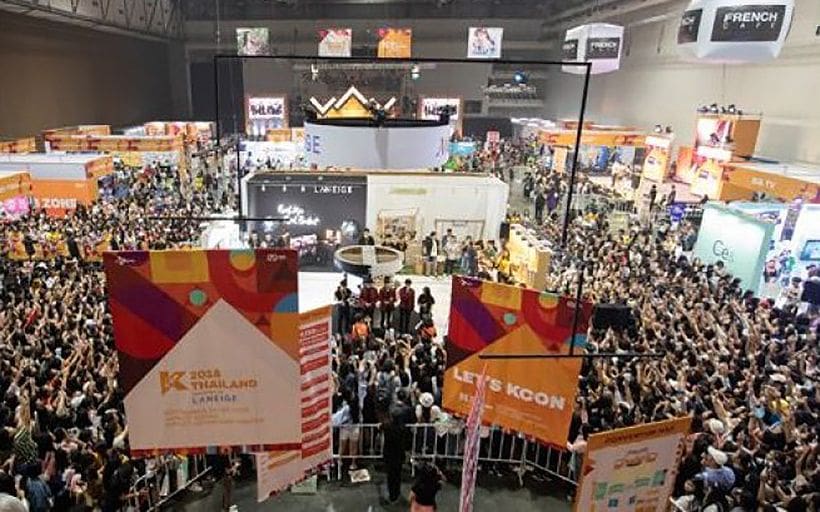 In case you've been living under a rock, K-Pop, the garish, highly-produced pop/RnB/hip-hop fusion coming out of South Korea, is the biggest 'thing' in international pop music sales at the moment. And KCon – a celebration of everything K-Pop – has just swept through Bangkok.
No fewer than 40,000 devoted fans of the Korean Wave massed at Impact Arena and the adjoining exhibition centre for KCon 2018, perhaps the biggest South Korean spectacle seen in Thailand to date.
There was K-fashion, K-beauty, K-food, K-dance, K-drama and of course unrelenting K-pop, with some of the biggest names in the genre performing. (Although BTS, the most popular of them all, is on a sell-out tour in cities around the US and London in October.)
With the pop tunes scheduled for the evenings, the huge turnout – mainly Thai teen girls but also plenty of visitors from elsewhere in Asia – spent the daylight hours checking out the non-musical action on two stages. To read the story any further probably requires a crash course in K-Pop, so don't worry if you get a bit lost in all the names and song titles.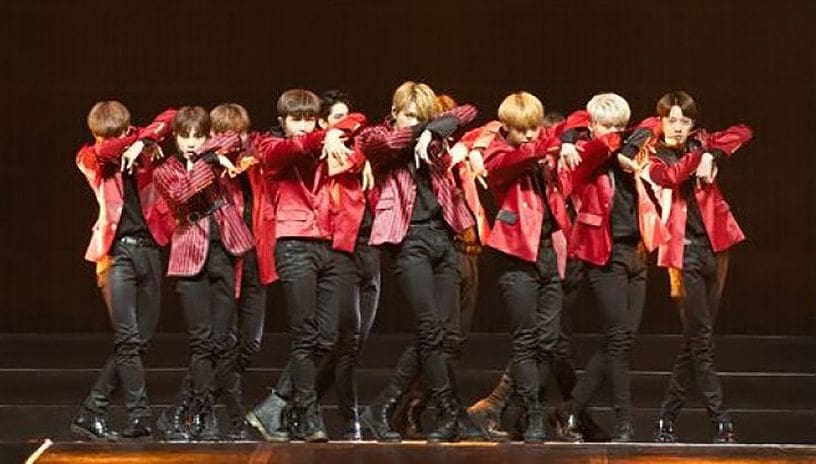 The Star Square offered events such as "Oppa loves Thai", "Thai Influencer" and a "K-Pop Cover Dance Workshop", but also, at something known as "Exclusive Fan Engagement", a chance to practise screaming at members of Golden Child and Nature.
The KCon Stage had Nature holding forth about beauty topics. Kim Chungha (Chungha) and Monsta X did sessions with Tofupop Radio and Cho Yumyong of YMC Entertainment and Lee Jooseob of MNH Entertainment presented the success of Chungha and Wanna One.
MNH put Chungha on the TV reality show "Produce 101", in which girl groups battle for survival, and she finished fourth, then joined other trainees in the "project girl group" IOI, which released the mini-album "Chrysalis".
She's found far greater fame as a solo artist and has released three mini-albums that spawned the hits "Why Don't You Know" and "Roller Coaster".
Wanna One – the first K-pop group to sell a million copies of a debut album – emerged from the same reality show, as an 11-member boy band, and have scored success with the tracks "Energetic", "Burn It Up", "Beautiful" and this year's "Boomerang", backed by a world tour.
Its members currently also pitch cosmetics, clothing, mobile games and food and beverages.
"We usually only see the music idols' abilities onstage, but for Wanna One and Chungha, their personal life stories make us understand and feel for them more," said Cho Yumyong.
"That's why the number of fans for both of them just keeps increasing. We impress on them when they're rehearsing that they have to do their best for the fans, and they never stop trying because they want to get better and better."
Lee Jooseob confirmed Wanna One and Chungha's popularity among the fans and added that, "No matter what content we attach to them, they just become more outstanding." Lee had just had a meeting with Nichkhun (Nichkhun Buck Horvejkul), the Thai guy in the South Korean boy band 2PM.
"He called me yesterday and made an appointment to meet me in the lobby of my hotel and we had a long talk. I was impressed to hear he was trying to read a book in Korean that would be difficult for even Koreans to understand. I asked him why and he said it would help him understand the language better."
Thai fans had set up K-pop booths where anyone could get their picture taken posing with a life-size cutout pop star. Others inked affectionate messages to the stars on giant boards.
The official opening ceremony in the arena noted the 60th anniversary of diplomatic relations between Thailand and South Korea, something that Nichkhun helps promote and for which he earned a thankyou certificate.
"It's a great honour for me to have the chance to go abroad and to get foreigners to love our country and culture," he said.
"I'd like to thank all the Thai fans who support Korean artists."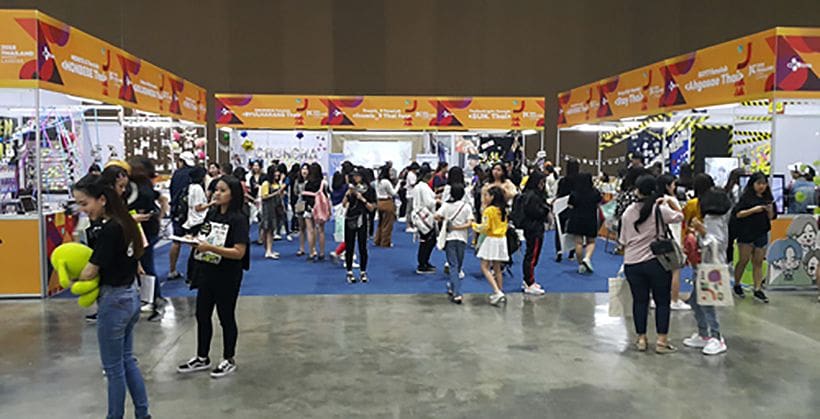 The musical proceedings began with Nature, an even more cosmopolitan group than 2PM, with Chinese and Japanese among the members. They sang their first single, "Allegro Cantibile", which is a remake of the track that opens the popular anime "Nodame Cantabile".
More of the genre's new acts followed onstage – Stray Kids (performing "My Pace" and "District 9") and Golden Child ("Let Me", "DamDaDi"). Together, the bands spelled out "THAI" – T for title song with sexy version, H for handsome, A for act cute and I for I Wannabe Like (with everyone agreeing they wanted to be like 2PM).
Chungha followed with "Why Don't You Know", "Roller Coaster" and "Love U" featuring DJ Soda, and Sunmi, formerly of the Wonder Girls, sang "Addict", "Siren" and "Gashina". The audience basically never stopped screaming and waving around white light sticks that were shaped like the numeral one, referring to Wanna One.
They'd have to wait a little longer for them, but they certainly didn't shut up when singer Shownu and rappers Jooheon and IM of Monsta X got the stage vibrating to the hip-hop beat of "Runway". The trio was soon joined by the rest of the group for "Jealousy", "Hero", "Be Quiet" and "Dramarama".
Okay, so finally it was time for Wanna One, and their frenzied female following – known as the Wannable – was melting into one big puddle.