Top 10 things to do in Phuket during the wet season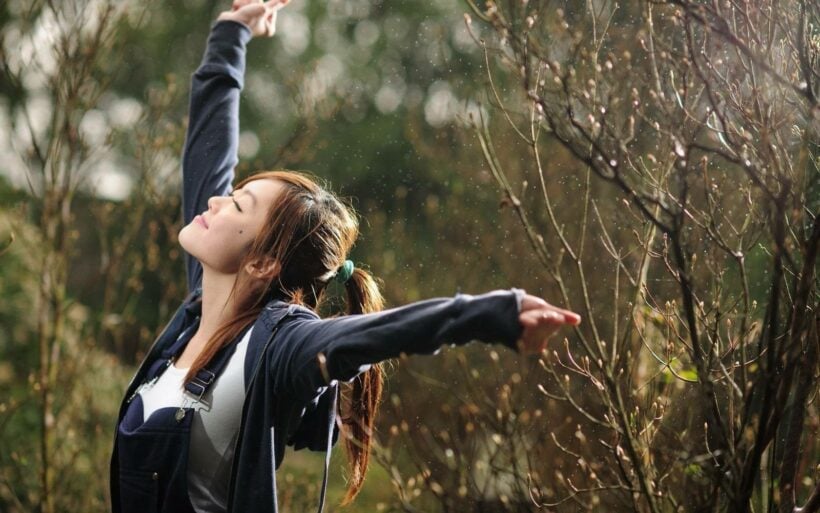 There's a bit of rain around. No worries. It's rainy season and the island looks a lot better when it's all green and the dams are filling. Try something on our instant list of the ten things you can do when it's wet and raining in Phuket.
So here is our completely random Top 10 things to do whilst it's wet and raining in Phuket.
One of the best shows on the island. There's pre-show 'walk around' displays where you can see Muay Thai matches, traditional Thai villages and elephant shows (you can choose not to attend these if you're ethically sensitive about animal shows). Then it's into the theatre for an astonishing show about Thai culture and history which will blow your mind. For everyone in the family.
I've been 20 or more times – always take tourist friends there for a lesson in Thailand 1.0. Almost impossible to explain what you'll see but, believe me, it's worth the price. There's also a mega-international buffet available before the show. Take your appetite. Even when it's wet or raining, the show is always on – they cleverly adapt the schedule to fit around the rain.

There's the famous Simon Cabaret in Patong – there is also the companion show in Samkong – better parking and a newer theatre but much the same show. "The prettiest girls in Asia" they say. Completely family friendly but be prepared for a few questions after the show if you take the kids. Also, if you want to get a picture with one of the performers after the show you'll need to hand over 100 Baht or so for the pleasure. The shows are bright, spectacular, fun and a lot of fun. You'll forget about the rain and wet outside. In the middle of the island adjacent to the Samkong intersection is the Aphrodite Show, in the same vein as the Simon Star shows.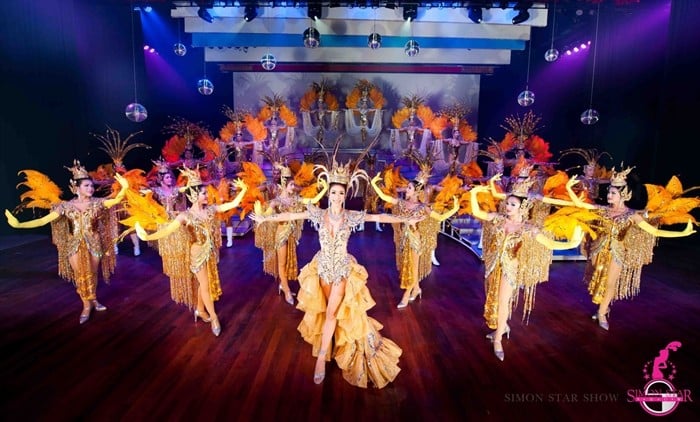 Head to one of the island's big international shopping centres for some retail therapy if there's a bit of rain outside.
There's Central Festival and the adjoining Central Floresta in the middle of the island, Jungceylon and Central (over the road) in Patong.
Both have plenty of label brands and excellent food options. There are also excellent cinemas at both locations (Jungceylon and Central Festival) where tickets will probably cost you a fraction of what you pay in your home country (unless you come from Nigeria where it's quite cheap I hear). Cost around 230 baht+ unless you go on cheap-Wednesday when the tickets are half-price.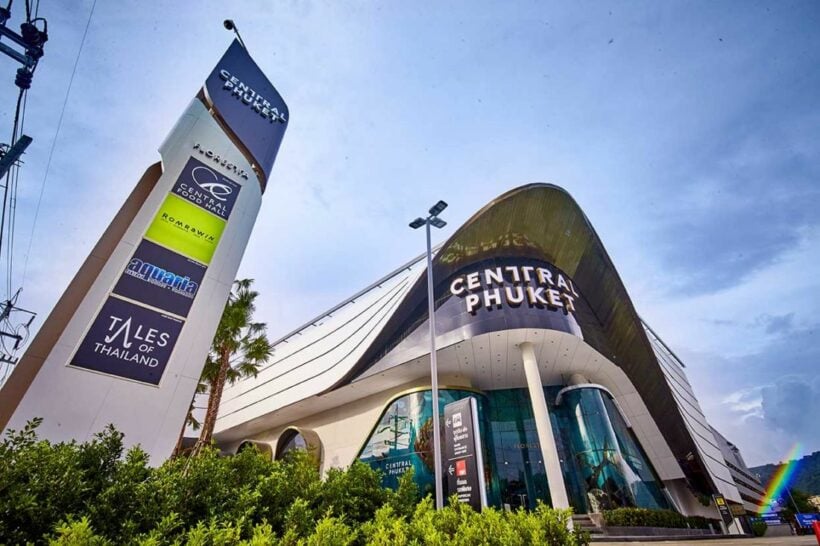 It has been much publicised that riding the incredibly intelligent elephants is cruel. Be part of the change and visit one of the best elephant sanctuarys in Thailand. Education is power, help spread the word that it is no longer acceptable to jump on the saddle. Yes it is an outdoor activity, but you are going to get wet anyway when you wash the elephants so get out there and play with the elephants.
The Elephant Jungle Sanctuary is a home for retired working elephants, set amongst three camps in remote sections of Phuket. It doesn't matter if it's wet and raining in Phuket – elephants love the wet!
There are a number of better, more elephant-friendly, alternatives around Phuket these days, all with the elephant's welfare as paramount. Also the Elephant Retirement Park, Phuket HERE.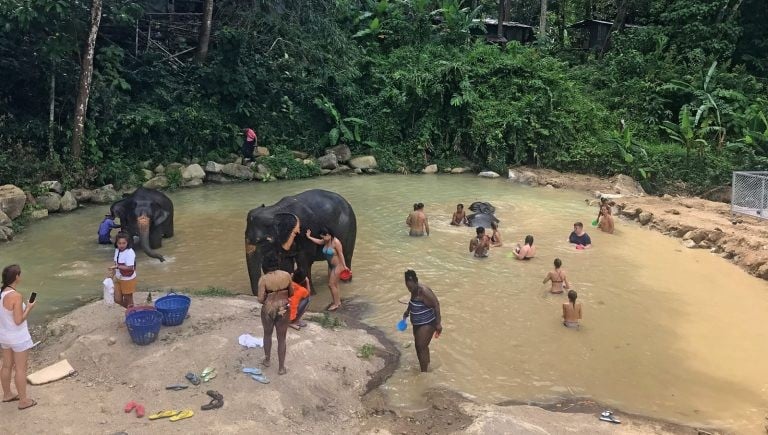 You deserve it. There's plenty of alternatives and style of massage all over the island, well, all over Thailand. A traditional Thai massage – firm, medium or light – will be an experience you'll always remember. Don't ask for firm unless you're prepared for some PAIN! Despite the publicity, most massages don't include a happy ending. Unless you're in Patong, you're probably not going to get that 'optional extra'.
There are also plenty of spas for all sorts of additional indulgences. Many of the bigger international hotels have excellent spas for 'walk-in' customers. Leave the rain and wet outside and enjoy.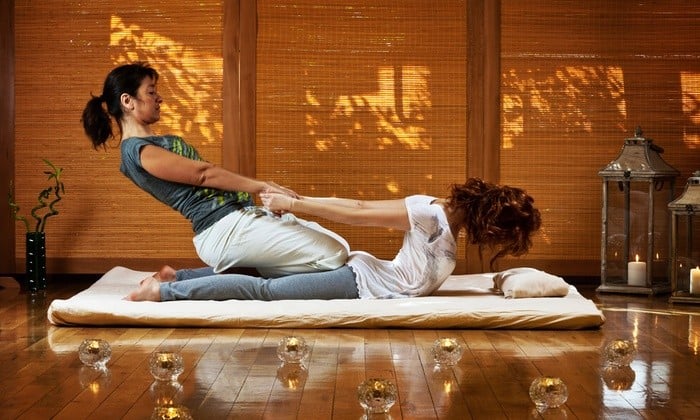 6. Go for a walk on the beach
It's still warm, the beaches are still amazing, the monsoonal air is fresh off the Andaman Sea and you can enjoy the drama of nature doing what it does. Also, be amazed at the people who have paid their hard-earned money to visit Phuket and, whether it's raining or not, are determined to go to the beach. And they do, sometimes with tragic consequences. Always obey the flags on the beach.
Red means DON'T GO SWIMMING. Rain, sunshine, wet… the beaches are always amazing.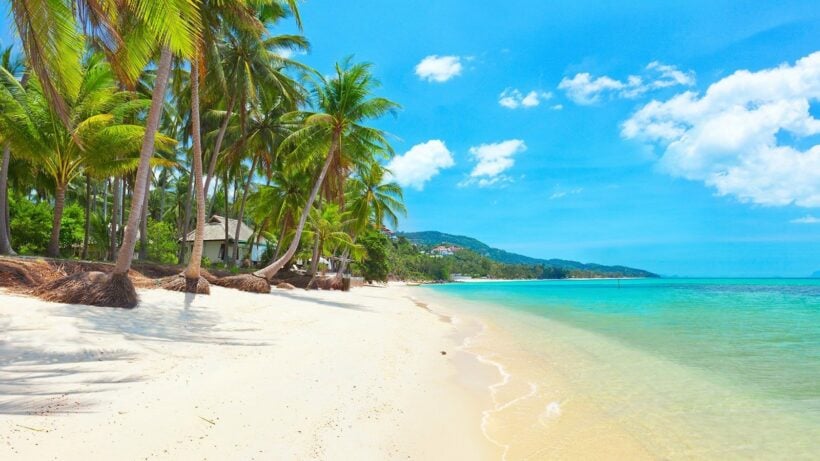 There's a bowling alley at Jungceylon in Patong. It's really inexpensive and a great escape for a few hours. Strike or no strike you'll always look like a star in those rental bowling shoes (who have been worn by thousands of people before you… hmmmm). BYO socks. Mums and dads, there's usually alcohol served at the premises so you can cope with the sheer boredom of watching all those others having fun.

Aquaria Phuket is the biggest aquarium in Thailand located in the heart of the city, in the basement at Central Floresta (go down to the food court and take the escalator down just near the entrance of Central department store, next to Tribuhm). A magical underwater journey that takes you through the wonders of the ocean and the mysteries of the rivers. There is a LOT to see, leave yourself a few hours.
Be entertained and inspired by over 25,000 animals and interact with our knowledgeable and friendly staff to learn more about the wonders of the ocean. There's also a new-tech 'Trick-eye" attraction next to Aquaria' where you can buy one ticket for the two attractions and save some money. Speak of trick-eye attractions…
We love this place. A few hours of optical illusions and laughs. Great for the kids and the big kids as well. Located in the middle of Phuket Town. Take your camera or your mobile phone. An interesting back-story to the franchise of Trick Eye museums about a South Korean artist… you'll learn more about it when you go there. Perfect for a Phuket rainy day.

Admit it, we all talk about taking Thai cooking class but few of us do. Hey, why bother with all that pesky preparation, cooking and doing the dishes when we can get magnificent street food for 50 baht, almost anywhere (except Patong where you'll pay a bit more). Most of the larger hotels all have their own Thai cooking lessons. But for the best of the best head to the Blue Elephant Restaurant right on the border of Old Phuket Town for a memorable experience. The Sino-Portuguese building used to be the old Governor's residence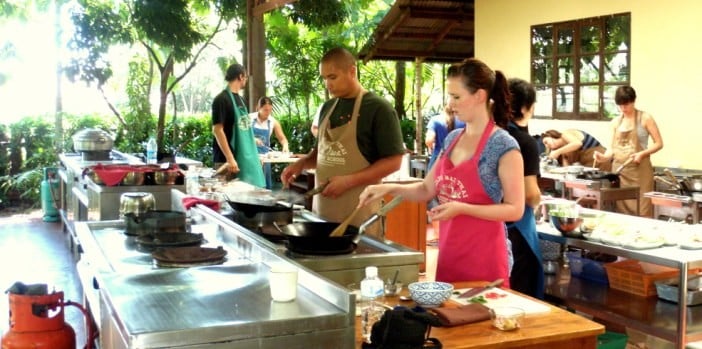 So get out and enjoy Phuket, whether it's sunny, wet or raining. Even if it is raining, remember the rain is warm!
Keep in contact with The Thaiger by following our
Facebook page
.


Find local events and browse venues in Thailand with Thaiger Events, or post your own today.

Read more headlines, reports & breaking news in Phuket. Or catch up on your Thailand news.

Find more Phuket top 10s and top 10s in Thailand on The Thaiger.

BTS is Thailand's most-streamed act on Spotify for 2019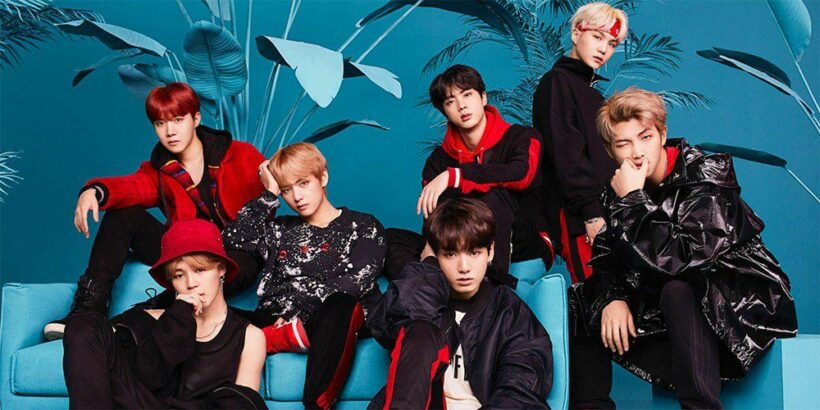 …and the most streamed K-Pop act in the world.
Another year of music is about to play its final chords. Streaming services, a mere curiosity a decade ago, are now the main source of revenue for many artists. In 2019, Streaming music will account for 80% of industry revenues, nearly US$9 billion this year.
Bangtan Sonyeondan, better known around the world as BTS, were the most streamed artist in Thailand, and the the most streamed K-Pop artist in the world this year. The South Korean septet also topped the global streaming table on Spotify. BTS had more than 3 billion streams among global audiences this year.
In Thailand, the top five places were all K-Pop artists, despite the groups singing, mostly in Korean. Blackpink were second, followed by GOT7, NCT 127 and EXO.
More than 14 million listeners in Thailand follow BTS each month and the Korean girl group Blackpink has 8 million followers a month. Blackpink's 'Kill This Love' was the most streamed song in Thailand, followed by the BTS hit 'Boy with Luv' (feat. Halsey). Globally, the two songs switched positions, with 'Boy with Luv' coming first, followed by 'Kill This Love'.
'Boy with Luv' was streamed more than 300 million times so far this year.
Blackpink has a huge Thai following because one of its members is a Thai national. Lalisa "Lisa" Manoban was one of three people from Thailand chosen to be on Time magazine's Time 100 Next 2019 list.
BTS are the only act, local or international, to sell out two stadium concerts at the Rajamangala Stadium in Bangkok. In another of its 2019 record-breaking streaks, BTS landed the Guinness World Record for the fastest time to reach 1 million followers on the video-sharing platform TikTok.
SOURCE: Bangkok Post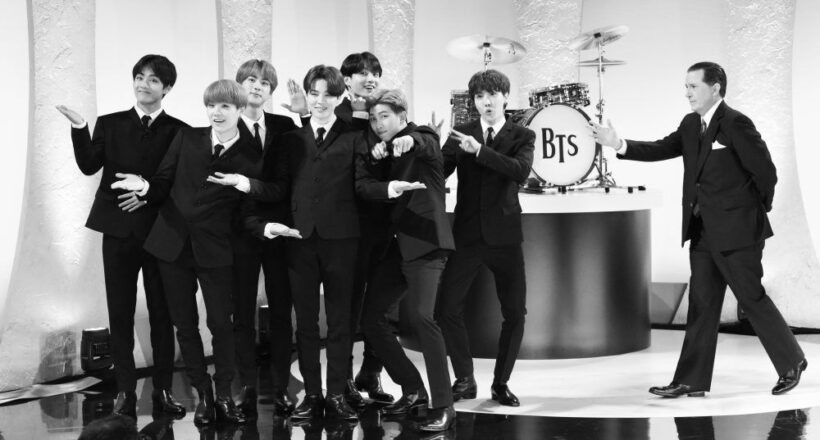 PHOTO: It looked like The Beatles performing in the same Ed Sullivan Theatre in 1964, but in May this year BTS performed on the The Late Show with Stephen Colbert. The producers recreated the same look and feel as the earlier Fab Four performance. Only The Beatles and BTS have had three number ones on the Billboard music charts in the same year.
Keep in contact with The Thaiger by following our
Facebook page
.
Thai beauty takes Miss Supranational crown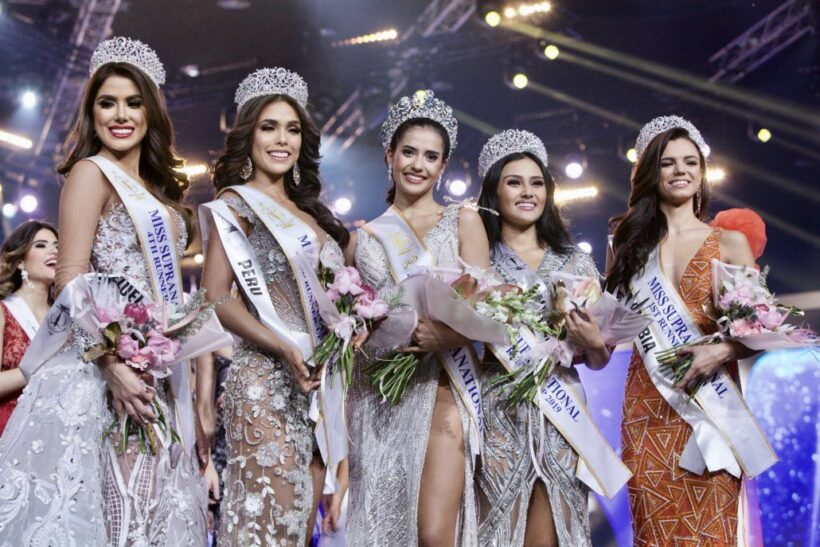 PHOTO: PAGEANTCircle
A Thai contestant, Anntonia Porsild, has been crowned Miss Supranational 2019, beating out contestants from 77 countries. She is the first Thai to receive the honour. Miss Supranational is a privately organised beauty pageant organised by a Polish TV network.
Yana Haenisch from Namibia, Jesica Fitriana from Indonesia, Janick Maceta del Castillo from Peru, and Gabriela De La Cruz from Venezuela were named runners-up.
Anntonia, who is half Danish and half Thai, was a contestant on the first season of "The Face Thailand" in 2014-15. She's currently studying advertising and public relations at Stamford International University in Thailand.
Miss Supranational is one of five international beauty contests at the "grand slam" level, dating back to 2009.
Other Thai contestants who have done well in the contest are Nanthawan Wannachutha and Parapadsorn Vorrasirinda, first runners up in 2012 and 2014 respectively.
SOURCE: The Nation
Keep in contact with The Thaiger by following our
Facebook page
.
HADO introduces augmented reality e-sports at SHOW DC, Bangkok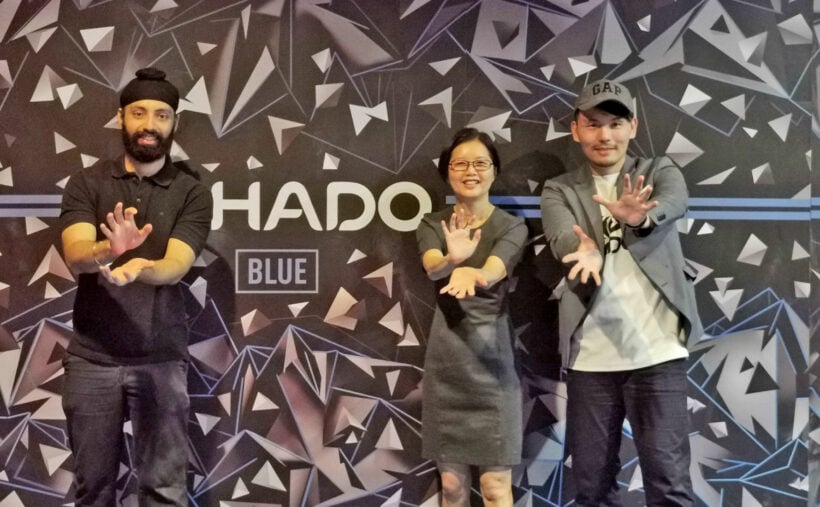 It's the first physical e-sports centre for Thailand and the largest in Southeast Asia.
Bangkok's SHOW DC is adding to its reputation as a state-of-the-art lifestyle and entertainment destination with the introduction of Thailand's first physical e-sport centre. Originating in Japan, HADO is the world's first physical, augmented reality technology, and FoodYum Company is introducing the new phenomenon to Thailand at SHOW DC in the Rama 9 area of Bangkok.
The new sport, also known as a 'techno sport', is a hybrid technology that combines augmented reality with motion sensor technology in a sports competition format. In what is a first for Thailand, rights holders FoodYum Company. opened the first HADO in Thailand on December 1, 2019 at SHOW DC.
Manandeep Singh, Chief Financial Officer of FoodYum, says "E-sports, or electronic sports, is very popular in many countries around the world, including Thailand. The behaviour of Thai people, especially the younger generations, is quite open-minded, and they welcome the opportunity to learn new things."
HADO is different to other e-sports that are usually played on a computer or on a screen. HADO players are physically active, wearing head-mounted augmented reality glasses and body sensors to compete, either alone or as part of a team. HADO can be enjoyed by people of all ages, although the main target group is students and millennials.
"HADO has been launched for the first time in Thailand at SHOW DC because we believe in the potential of the venue, which is in the city centre and close to Sukhumvit."
"Our centre on SHOW DC's fourth floor will be the newest addition to existing branches in 20 countries around the world, and will be the largest in Southeast Asia."
Regina Loo, Chief Marketing and Merchandising Officer at SHOW DC, said "This is an exciting addition to SHOW DC and complements our existing lifestyle offerings. Being at the heart of Rama 9, SHOW DC is an easy-to-access venue for shopping, dining, entertainment and now the latest in e-sports. HADO offers something new and I'm sure will appeal to those who wish to compete using the latest AR e-sports technology, as well as those who just wish to have some fun."
There are two pricing categories: 150 baht for three games, and 499 baht per day. There are plans to set-up a membership program inline with future branch openings as well as stage competitions with prizes.
HADO is located on the 4th floor of SHOW DC and from December 1 and is open 11am – 10pm Monday to Friday, and 10am – 10pm on weekends and public holidays.
Keep in contact with The Thaiger by following our
Facebook page
.